May 12, 2015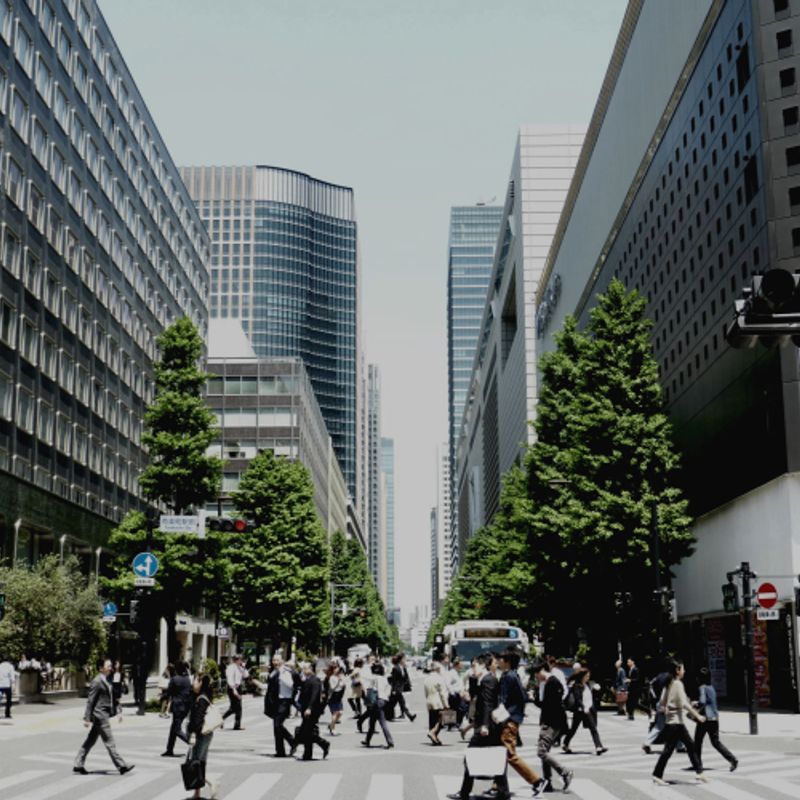 It's Friday night. The train is crowded with the drunk, tired, and TGI Friday crew all trying to get home for the weekend. At the next stop, on steps a group of four business men; suits, requisite black shoulder bags, and all the blustery, red-cheeked bravado that comes with having had a few drinks. One of them is shorter. He looks a bit nervous though, and it's not long before the other three carve out some space to crane over him. A ring leader raises his voice and aggressively ruffles the hair of the shorter one. It looks like they're just drunk and messing around, but the big boss man starts to pick up his game. His voice is getting louder and the shorter fellow is looking more and more nervous as he rapidly bows and offers sweating, timid apologies. For what, I can't tell. Nor can I tell if the other two hangers on are looking smug, nervous or just plain confused, as am I. The hair ruffling escalates into light slaps about the cheek. The bows and sounds of submission become more exasperated. And then they're gone, off the train at the next stop. What was this? A bit of drunken, insecurity laced, neanderthal male preening or something far more toxic … pawa-hara!
What?
Power-hara (パワハラ); power harassment. Abuse of power.
The Japanese have a curious habit of truncating popular names/terms; Brad Pitt for example, is affectionately known as burapi (ブラピ). There is, however, nothing affectionate about pawa-hara, and that fact that it has been truncated as such is an unfortunate indication that it is a widespread problem in Japan.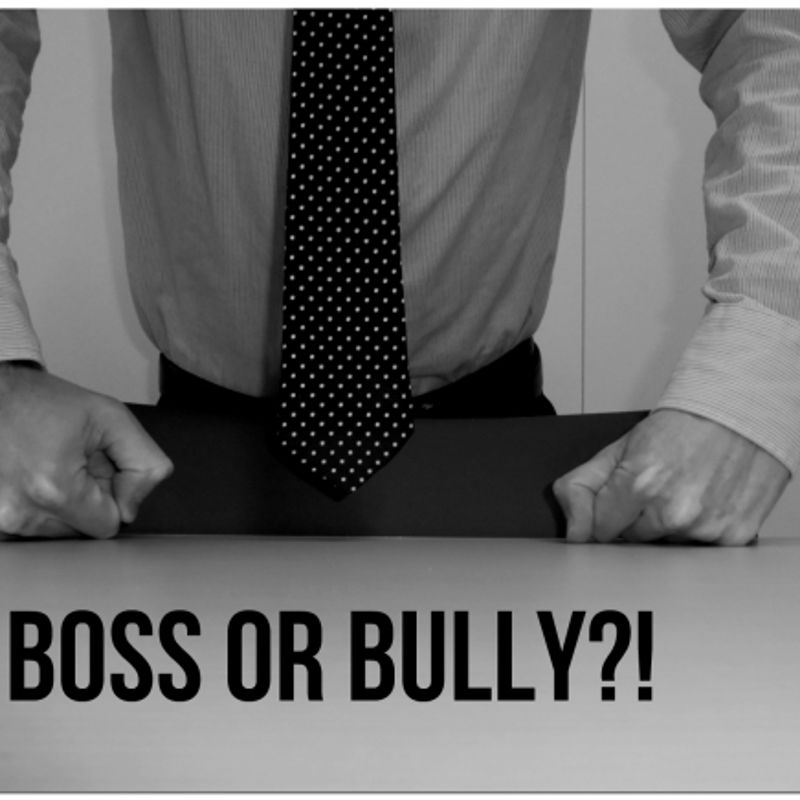 The term pawa-hara dates back to 2003 when it was introduced to our diction by social psychologist Yasuko Okada. That's not to say that abuse of power didn't occur before then. In Japan's traditional top-down management style where subordinates have been conditioned to accept/endure orders from those of more senior rank without question, you've clearly got a structure that makes it hard to recognize, or speak out about, abuse of power. Thanks to the work of people like Yasuko Okada, and the bravery of those who have spoken out, it seems that people are now listening. Including the federal government. The Labour Standards Bureau (part of the Ministry of Health, Labour and Welfare) has an English language page where they have a loose definition of pawa-hara as including, "physical violence, verbal abuse, intimidation, and exclusion, and unreasonable guidance and directions". Getting more specific, the Ministry of Health, Labour and Welfare itself, held conferences and discussion groups about the issue resulting in the release of a report on 30th January 2012. Workplace Bullying in Japan, a paper by Shino Naito of the Japan Institute for Labour Policy and Training analyses the report (in English) and translates the Ministry's definition as, "an act by a person using his/her superiority in the workplace, such as job position or human relationship with a co-worker, which causes such co-worker mental distress or physical pain or a degradation of the working environment beyond the appropriate scope of business.".
I know what you're thinking, What is the 'appropriate scope of business'?. Well, such vagaries look set to blight the fight against pawa-hara (and, indeed, those that might seek to take advantage of the term itself). In fact, this writer couldn't find any evidence of laws in place specifically targeting abuse of power. Perhaps recognition of the issue is still in its infancy, largely limited to campaigns and creating awareness. Still, at least the authorities are aware of it and are pressurizing company leadership into action.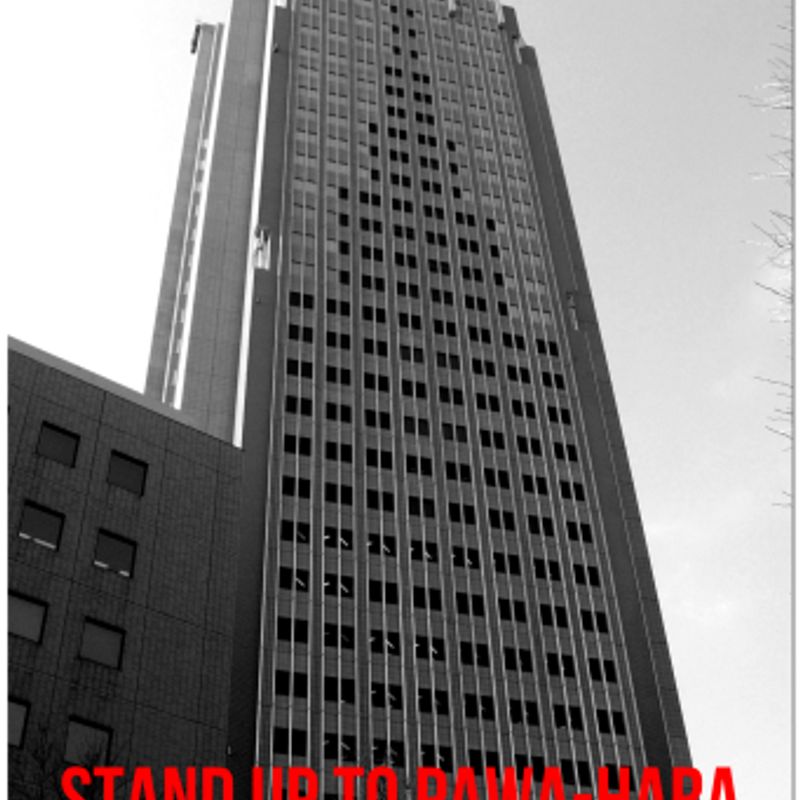 Will I even notice it?
Globalization and exposure to people like you and I (i.e foreigners), are often sited as both a contributor to, and an identifier of, pawa-hara. Our own ideas of management styles coupled with a lack of understanding about Japanese corporate culture are factors to be considered when we address this issue. However, is it an issue we are likely to face? Well, if you were to visit the forums of disgruntled eikaiwa workers who thought they were coming to the country for a holiday, the answer would probably be, Yes!. Tread carefully though. Cultural clashes and/or an unwillingness to assimilate might easily take advantage of a term like pawa-hara. That's not to say we aren't vulnerable, though. Back to Shino Natio's paper and the Ministry report, which tells us that in 2012, 17% (51,670 cases) of labour counselling at prefectural Labour Bureau were in regard to workplace harassment. How many of these cases were foreign residents of Japan is unknown (by this writer).
The key point here though, is to know that pawa-hara exists and that the authorities are aware of it.
Where to get help?
There are a couple of places to turn here. Did you know that your local city/ward office (may) offer consultation services? In a language other than Japanese? Visit your city's homepage to find out. Look out for headings such as Social Insurance and Labour Consultations.
Join a union. If you come to Japan to work for a sizable company you'll probably have to join one anyway. It may be their own 'in house' organization that may or may not have much in the way of support in foreign languages. Be aware though, that whilst such a company might require you to join a union, it does not have to be their own. There are unions out there that are used to dealing with foreign workers (usually in English or Japanese). They have plenty of information on their websites. The difficulty such unions face is getting more members which will in turn make them more powerful and effective in labour disputes. A lot of foreign workers are reluctant to join as they don't see themselves staying in the country long enough to bother. If you're here for the long term though, it may be something to consider. A union probably knows a lot more about your employment rights than you do. Whilst there may not be laws against pawa-hara, there are laws to prevent harassment for joining a union.
Pawa-hara can lead to health problems (both mental and physical) for its victims. If you're in need of support, don't hesitate to look for it. TELL-Tokyo English Life Line (website down at the time of writing, check out this Japan Times article about their work in the mean time) and Japan Helpline could be good places to start. Both are non-profit organizations serving foreign residents of Japan. TELL specializes in mental health needs, whilst Japan Helpline may be able to put you in touch with relevant professionals in your area.
Being a part of any kind of community can help with this sort of thing so don't hesitate to get active here at City-Cost. If you've got any work rants and raves that you need to get off your chest, or you want to offer your support and suggestions to others, we're listening!
---