May 15, 2018
If you're new to Japan and like chocolate be sure to seek out the brand of chocolate "Dars" from Japanese confectioner Morinaga. Despite costing only about 100 yen for the standard pack of 12 pieces, which puts them firmly in the "cheap" category, they have the texture of something you'd expect to have come out of a gold-plated Swiss laboratory. That is to say, Dars must surely be one of the smoothest chocolates on the market.
It's a situation exacerbated here in Japan, where "budget" chocolate tends to have the taste of cardboard and the texture of plastic.
And the Dars appeal transcends international borders -- a mate of mine who I worked with in Japan when I first came out here, who has now returned back home, puts in an order for packs of Dars as soon as Christmas appears on the horizon.
When I buy Dars I tend to go for the red-box milk chocolate. I see little point in messing about with such things -- a sign of age perhaps.
I must have been feeling adventurous today then, when on my way home I spotted what appears to be limited edition Dars Mint (ダースミント) in a Family Mart convenience store.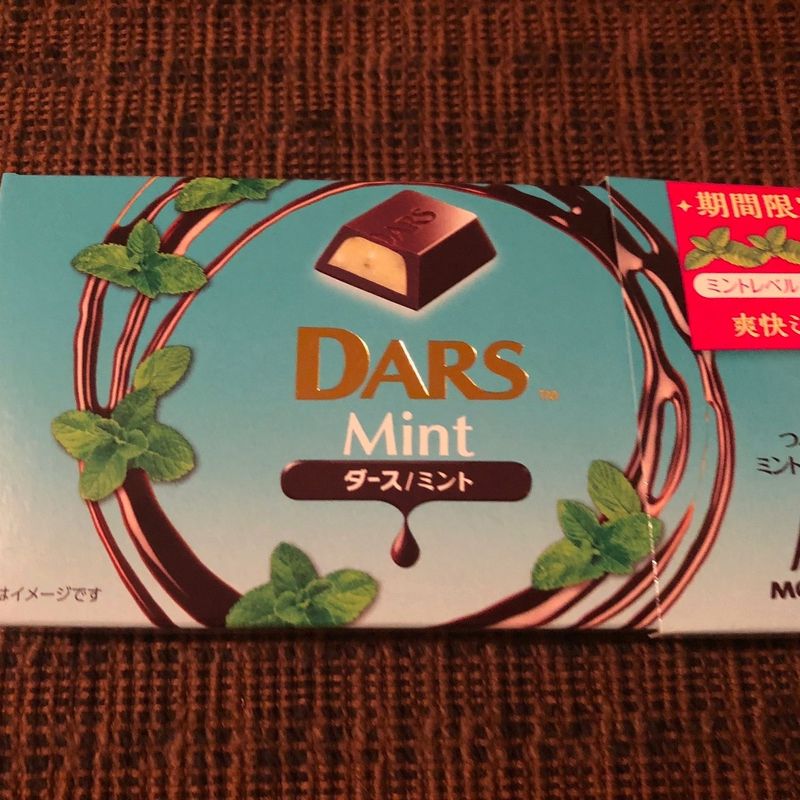 Now, I'm usually not a fan of mint in anything other than toothpaste, something designed to make your breath smell tolerable, and the occasional "After Eight." (A European thing?)
I recall once requesting family back home to send over to Japan some orange "Matchmakers" (the best chocolate snack in the world - fact!) only for them to send over the mint version instead. (We've just about got back on speaking terms!)
Anyway, if any brand can pull off mint chocolate perhaps it will be Dars?
And I have to say, these "Mint Dars" turn up the goods. The same "Dars" smoothness is there (in the bitter chocolate coating), nicely offset by the mint chips housed in the mint truffle. It's all a pretty winning combo.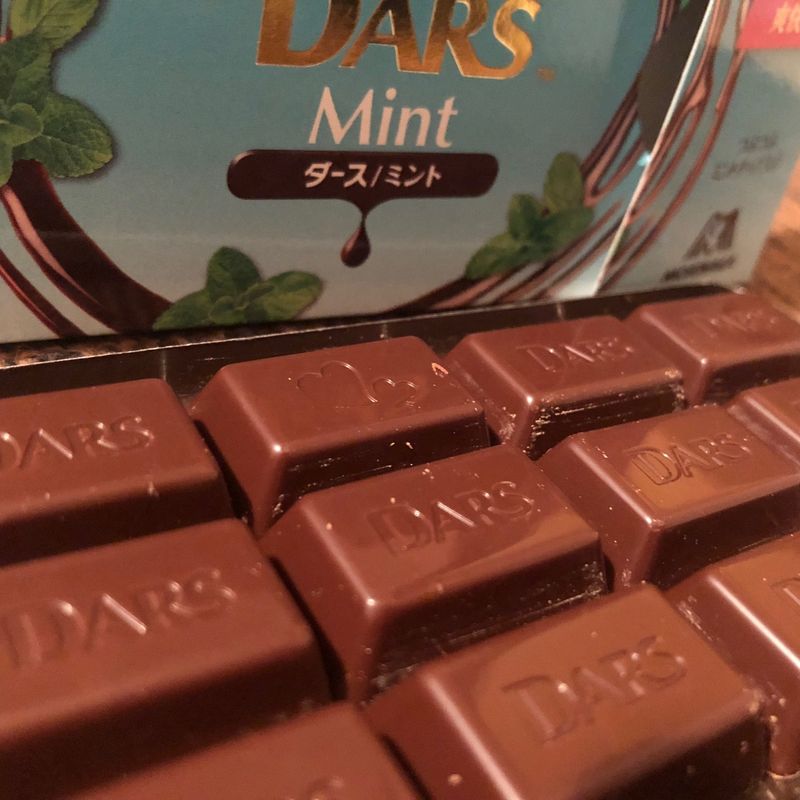 In the, admittedly light, research I've done into Mint Dars upon writing about them, I've come to realize that they were in fact released just today, May 15 (along with 小枝チョコミント / stick chocolate mint, and ベイクミント / bake mint). It looks like they will be available until Aug 31, 2018 (Source: Netopia (Japanese)).
Any Dars fans out there? Care to start a fan club?!!!
---
2 Comments
Their chocolate is good stuff! I'm a massive mint+chocolate fan...there are biscuits back home in Oz called Mint Slice which are always on the care package request list when people send stuff here! I'll have to check these out and see what I think.

@genkidesu - "Mint slice" - Googled them. They do look pretty good. Yes, been fan of Dars for sometime now but I do find that one pack gets polished off too quickly. I think they should introduce something a bit more substantial.