Feb 13, 2015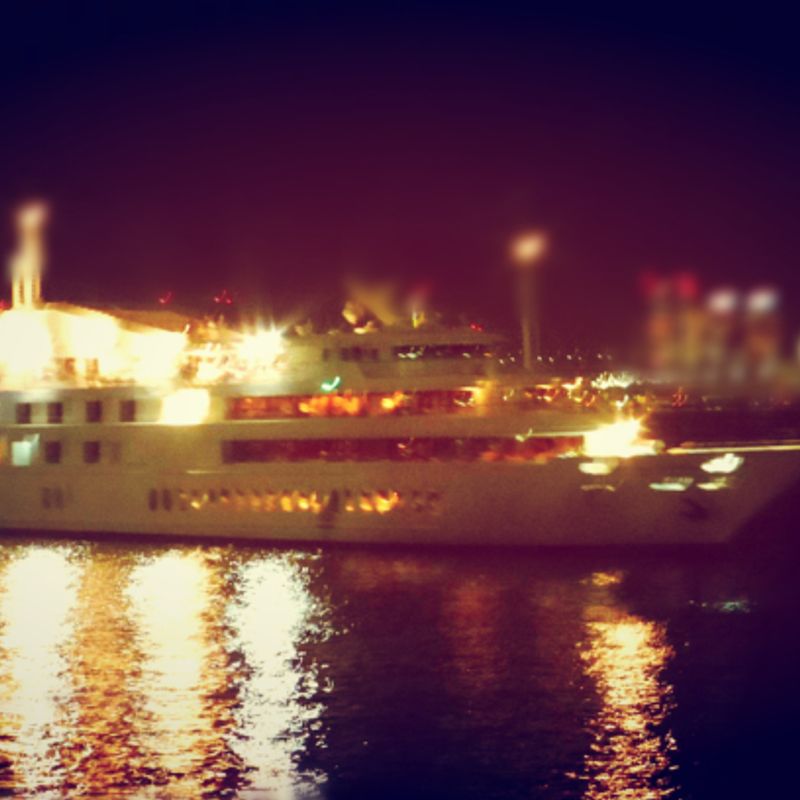 It's an oft forgotten fact that Tokyo is a city by the sea. With so many attractions and indulgences inland, it's perhaps understandable. What a shame, though. For what Tokyo's bay area lacks in nature (other than the sea), it goes some way to make up for it in man-made spectacle, which is jaw-dropping in scale, mind-mangling in complexity, and, particularly at night, just plain and simple beautiful.
One of the best ways to see the bay area is by boat. A number of classy, meal-based cruises depart from the Daimon, Hamamatsu area. If you're looking to take someone on a spectacular date, a sophisticated evening out with friends, and/or some celebratory family fun, you could well find it here.
Preparing To Set Sail
This writer went with Symphony Cruise, which has departures from the Hinode passenger terminal. Nearest stations, Hinode (Yurikamome Line) or JR Hamamatsucho (Yamanote Line).
The Symphony Cruise website covers the basics in English, although booking online in said language was (and still is, at the time of writing) unavailable. We booked over the phone instead. Although you may be able to buy tickets on the day, you're advised to book in advance. Credit cards are accepted.
There are three basic cruise options; lunch (11:50-14:00), sunset(16:20-18:20), and dinner(19:00-21:30). Within these three options you have a choice of food courses; French, Italian, or buffet (sunset/dinner only available on weekends). At the cheapest end, an Italian lunch cruise costs 5,500 yen (all costs/taxes included). At the other end, a French dinner cruise goes for up to 20,600 yen. Being the high-rollers that we are, we went for the French dinner cruise (steak option) at 15,500 yen per person. Ouch!
If you can do without the meal, and just want to hang out on deck (or in the bar), the basic cruising fee for adults is: lunch - 3,000 yen / dinner - 3,800 yen. For a rock-bottom price of 1,500 yen you can take a quick sprint around the nearest parts of the bay on what is called the Afternoon Cruise.
Be aware that the French and Italian dinner cruises are not available for children below elementary school age.
Pre-departure
The Hinode passenger terminal belies the grandeur of the cruising experience, stuck as it is, in the middle of a bit of industrial no man's land. Still, they did try and jazz things up with some live flute performance. The waiting lounge has a small cafe, vending machines, and a smoking area. The highlight for many was watching the cruise ships 'come into port', whilst trying to capture them on film. With hilarious consequences, there was also a rack of sailor's clothes and hats to wear whilst posing for pre-departure photos.
Passengers are requested to arrive 15 minutes before setting sail.
All Aboard!
Symphony operates two boats; Classica and Moderna. We were on the former. At 70 m in length and nearly 1,100 tonnes in weight, the Classica is the smaller of the two, but is still a hulking mass of bateau nonetheless. Our French feast was to be served on the Concerto floor (the second floor of three). The bar/lounge was on the third floor, as was the open deck area, at the stern (that's the back of the boat to you and I!).
Everyone piled aboard ship with a feverish excitement/desperation that comes with wanting to make the most of a lot of hard-earned money spent.
For those on a meal cruise, the first port of call is your reserved dinner table. This will be your base for the duration of the cruise.
The Dining Experience
Although it didn't quite match the splendor of that scene in Titanic when Leonardo DiCaprio arrives for his first dinner with 'the rich folks', the Concerto lounge scrubbed-up pretty well, and was decked out in all the pomp and finery one would hope from having spent over 15,000 yen. We were lucky enough to get a window-side table (it hadn't been requested). The other passengers were a mixture of young families, dating couples, and generous bosses taking their lucky staff out for a moral boosting treat. A pianist tinkled the ivories on a grand piano (I'm sure there was a Disney tune at some point during the cruise).
At one point, the female half of a young couple was presented with some flowers by the wait staff. There was a collective pause of breath as it looked like the guy was about to propose, but it turned out just to be the girl's birthday. This was passenger was half relieved, half disappointed!
Our meal was a six course extravaganza (with small portions, always a sign of quality), that covered soup, fish, the aforementioned steak, and finished with coffee and the day's dessert. All other drinks were not included in the price.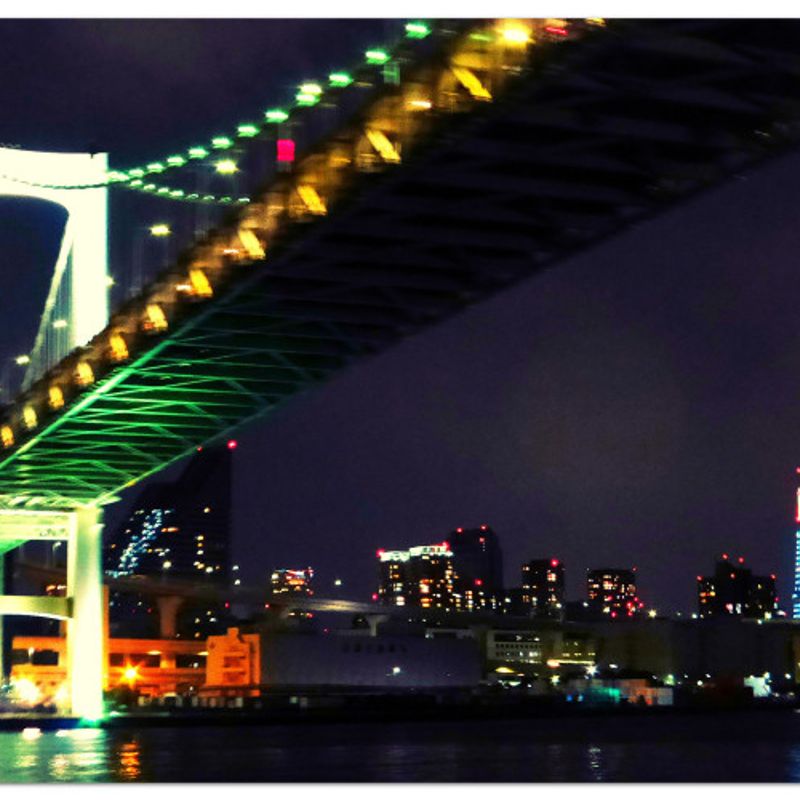 The Voyage
Routes vary depending on the selected cruise. Dinner cruises are the longest, and take in two contrasting bay area views. On the one hand, you get to see some of Tokyo's entertainment centers; Disneyland, Kasai's ferris wheel, SKYTREE, and Tokyo Tower. On the other, you'll get a view of the city's industrial side, one of looming cranes, shipping facilities, Haneda airport, and Rainbow Bridge. Both very different, both equally spectacular.
The best views were from the open deck on the third floor, which, although not particularly big, had ample enough space to accommodate frothing photographers, excited kids, and loved-up couples.
The Verdict
There's no debating it. For many of us, 15,500 yen is an expensive way to spend about three hours. Was it worth it? Well, this writer for one, had a thoroughly good time, and would consider doing it again should the occasion and finances permit, which I really hope they do!
As was mentioned earlier, there are cheaper options available, but if you're wanting a one-off splurge, then a Tokyo bay dinner cruise comes highly recommended.
In the interests of parity, check out Tokyo Bay Cruise VINGT ET UN, which also looks to operate similar cruises.
---