Oct 25, 2015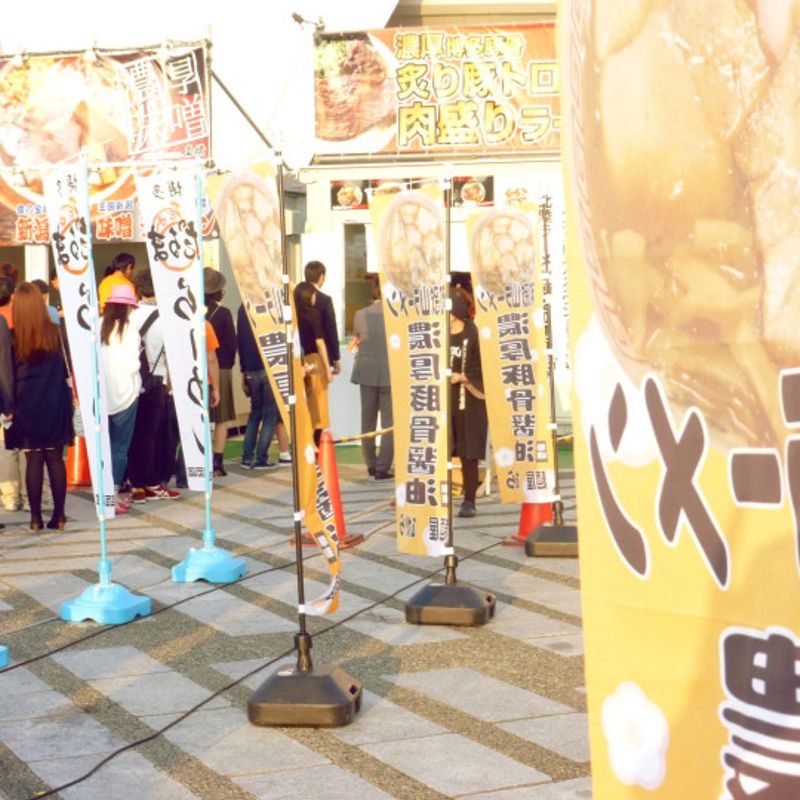 What could be the definition of a 'no brainer'? Well, a ramen show in Tokyo might be a contender. The dish is fervently popular nationwide, and assembling a menu of local flavors in the nation's most populous region is surely a recipe for success.




So it is we find ourselves in Komazawa Koen to attend the 2015 Tokyo Ramen Show. The sun is out, it's a balmy Indian Summer of an afternoon, and we're happy to be here. Though the setting is somewhat incongruous; Komazawa Koen's sports facilities and extensive jogging courses attract large numbers of Tokyo's tanned Lycra set, but for two weeks every year they're joined by an army of people slopping and slurping their way through oily bowls of ramen.


And what ramen! This year's show is divided into two phases offering two collections of 20 regional ramen. Phase 1: Oct 23 - Oct 28. Phase 2: Oct 20 - Nov 3.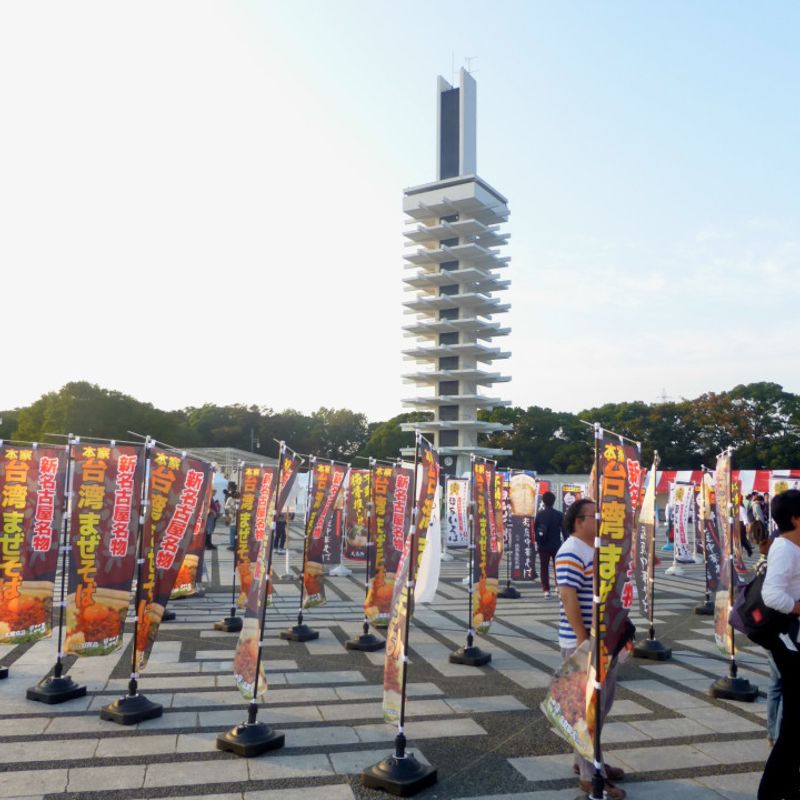 As predicted, there are long queues. Not to enter the site, but to get your chops around the most popular dishes. The line for some Kyushu Tonkotsu ramen looks to be the shortest, so we head there and within 10 mins are doing our best to match the locals in an unofficial contest to see who can eat their ramen the loudest. We lose, emphatically!
Entertainment at the Tokyo Ramen Show is spearheaded by Chubbiness and Ru:Run! As far as I can gather, they are like every other AKB48 offspring, only, Chubbiness are a bit .. chubbier (I'm not making this up)! They still look uncomfortably young, the costumes are still designed to titillate, the music is a din, and the concept probably comes from dirty old men in suits. We take in a song or two, but can't muster the same levels of excitement as the crew of dark clothed, lank haired guys in their late 20s/early thirties. There are similar side-servings of entertainment planned over the course of the show.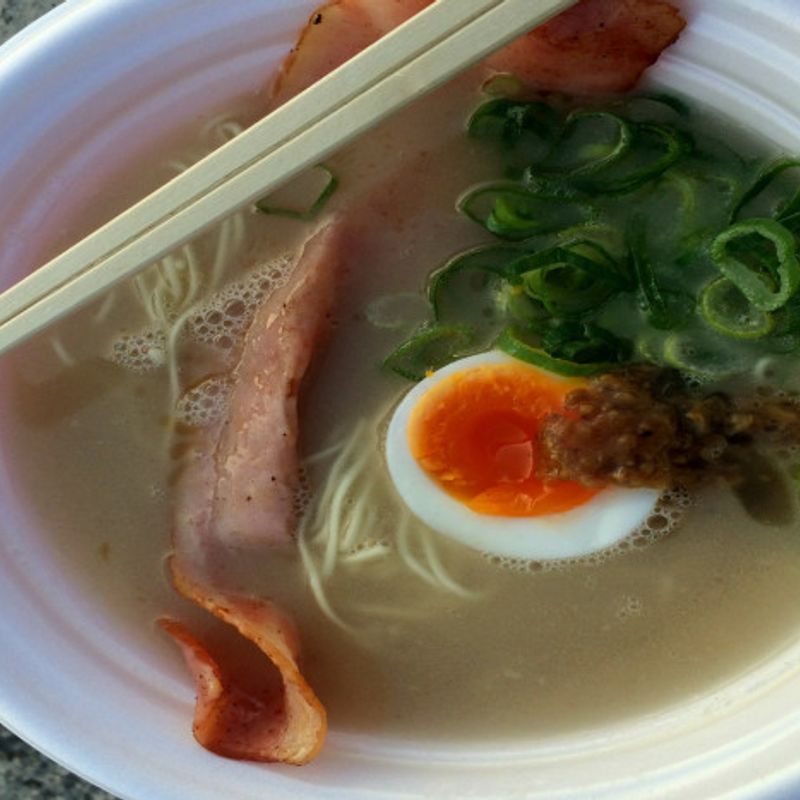 But we're here for ramen. Curiously, there is a global offering; Ramen Jun Frankfurt (Germany). Two young helpers are doing their best to drum up some interest but the locals aren't biting. We head over to offer support, and come away with another bowl of tonkotsu, this time furnished with a long rasher of bacon. Ramen + bacon? What's not to like? I guess locals and foreigners still aren't on the same menu, so to speak. Or maybe people are saving themselves for dinner.
The Tokyo Ramen Show is free to enter. Orders are paid for by ticket. The ticket counter/machines are at the northern end of the site, near the entertainment stage. 850 yen for one ticket/bowl of ramen.
Hours: 10:00 - 21:00 (Oct 27/28 & Nov 3 until 18:00)
Web: http://www.ramenshow.com/
Place: Komazawa Koen, Komazawa Olympic Park, Central Plaza (10-15 mins walk from Komazawa-Daigaku Station, Tokyu Denentoshi Line)
The Tokyo Ramen Show has been held annually since 2009.
For more on ramen, check out my earlier post ...
Table For One, Please! Solo Ramen At Ichiran
For a similar dining experience ...
Akihabara's B-1 Grand Prix Shokudo: Prize-Winning Regional Grub
---