Feb 10, 2015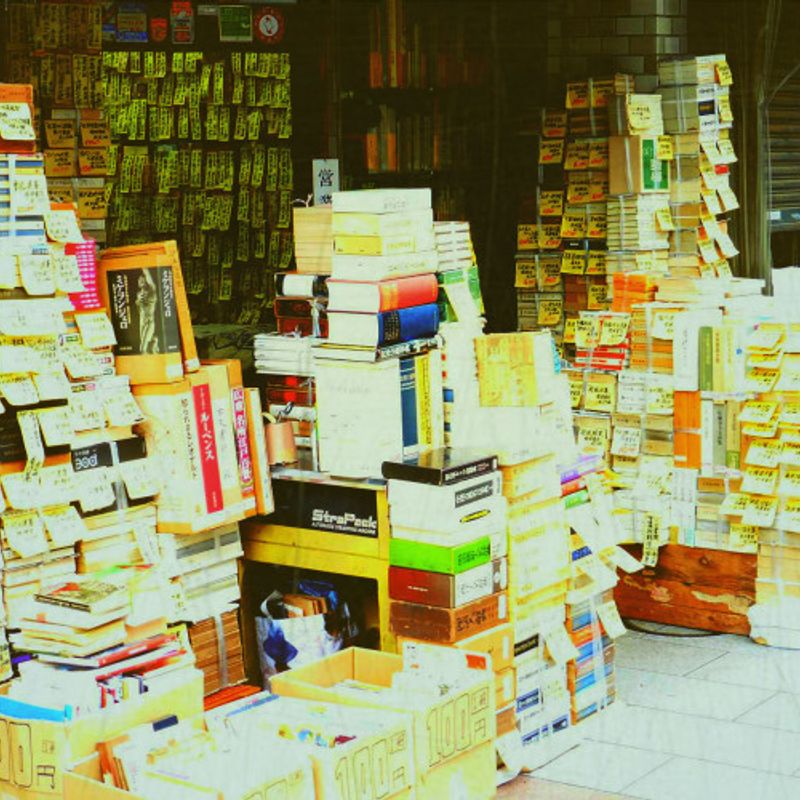 It was the best of times, it was the worst of times … begins the opening mantra of Charles Dickens' classic A Tale Of Two Cities. It's a fitting quote when talking about the state of Tokyo's second-hand book stores. The worst of times due to the closure of stalwart resources, Blue Parrott Books in Takadanobaba, and the outstanding Book Off in Shirokanedai. The best of times, as there still remain some important and rewarding outlets for people looking to buy used, foreign language literature.
The latter in itself is also a tale of two cities; Gotanda and Jimbocho, arguably the best places in Tokyo to buy second-hand books.
Gotanda
JR Gotanda station is on the Yamanote Line between Meguro and Osaki. It's a neighborhood that's either famous for nothing at all, or as a place to get a massage (and not the 'healthy' kind). Hopefully now, it will grow in fame as the location of Good Day Books (formerly of Ebisu).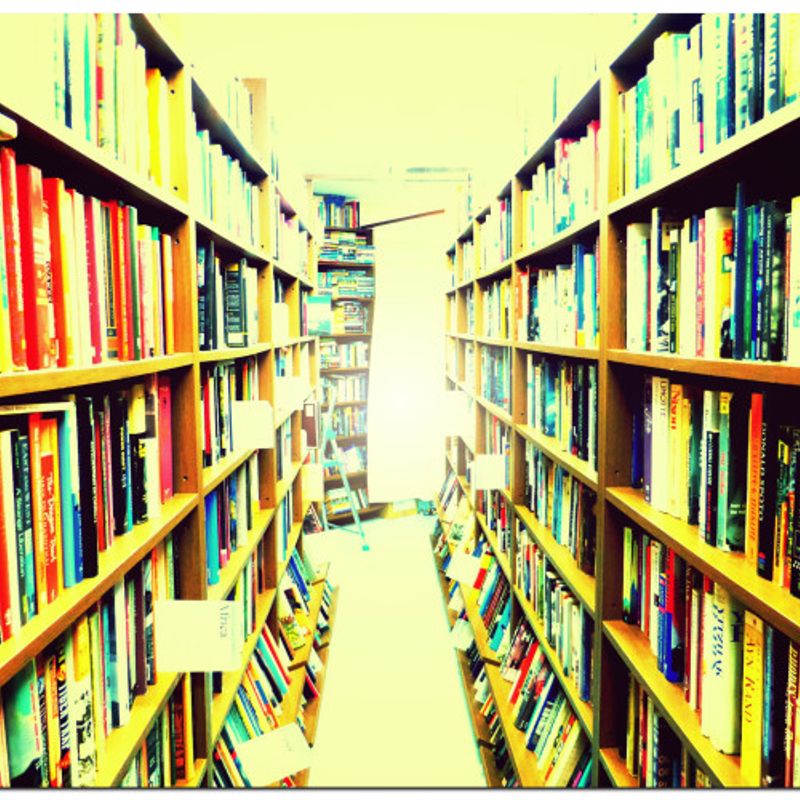 Good Day Books is a real gem. Well stocked without being overwhelming, passionate about the written word without being snobbish, it's a bookshop for people who love reading, no matter what the genre. And there are plenty of genres here to chose from. Of the alphabetical list displaying the store's categories, only Q,V,X,Y and Z were without representation (so maybe this isn't the place to come for a book of pub quiz questions). Otherwise, you'd be hard pushed not to find something to please here.
The store also hosts discussion groups, and guest speakers, the details of which you kind find on their thorough website (English and Japanese). One can also use the website to be informed if the store has, or has just gotten hold of, that hard to find book you've been looking for. The good people at Good Day Books also offer English classes, and private study for the Law School Admissions Test, Graduate Record Examination, and Graduate Management Admission Test.
For such an important literary resource with a lot to boast about, the store isn't well signposted. It sits very quietly on the 3rd floor of a nondescript building in an area largely dominated by love hotels and the odd izakaya. Although it's only a couple of minutes walk from JR Gotanda station (southwest), and right next to the train tracks, you'll need to keep a close eye out to find it.
It seems a shame to finish on a negative note for such a wonderful store, but it has to be said that prices for the used books are a little on the expensive side. We couldn't find much for less than 800 yen.
Five minutes walk south of Good Day Books, just across the river is the Gotanda branch of used-entertainment mega-chain Book Off. This particular branch will moisten the eyes of expat book lovers across Tokyo, as it houses what's left of the gargantuan collection of used books that were previously based in the Book Off in Shirokanedai. In what has to be one of expat-life-in-Tokyo's stupidest mysteries, the Shirokanedai store shut down (it's now a drug store, apparently) and sadly, the Gotanda branch collection is pathetic by comparison. Still, it scrapes together a fair range of categories …
Politics/history
Business/investing
Computers/internet
Science/education
Entertainment
Travel
Sports
Home/garden
Cooking/wine
Health/body
Art/photography
Kids
As with all Book Off's English language literature, expect some random offerings (the California Real Estate Exam Guide, anyone?). If you judge travel sections by how many Lonely Planet guides they have, this writer counted 18 in the Gotanda branch. There are also two shelves of literature in languages outside of English and Japanese.
With Good Day Books so close by there is little reason to come here unless you want to take your chances on the very nice prices. Most novels sell at 200-500 yen.
You can't miss Book Off. It's a straight walk southwest from JR Gotanda station. Foreign language books are on the second floor.
Jimbocho
Jimbocho station handles the Hanzomon, Mita, and Shinjuku metro lines. The area merges into Kanda, and it's reputation as a second-hand, antique, and rare book resource is well storied. The vast majority of offerings here are in Japanese, but there are two very special English (and other) language, used book stores in the area.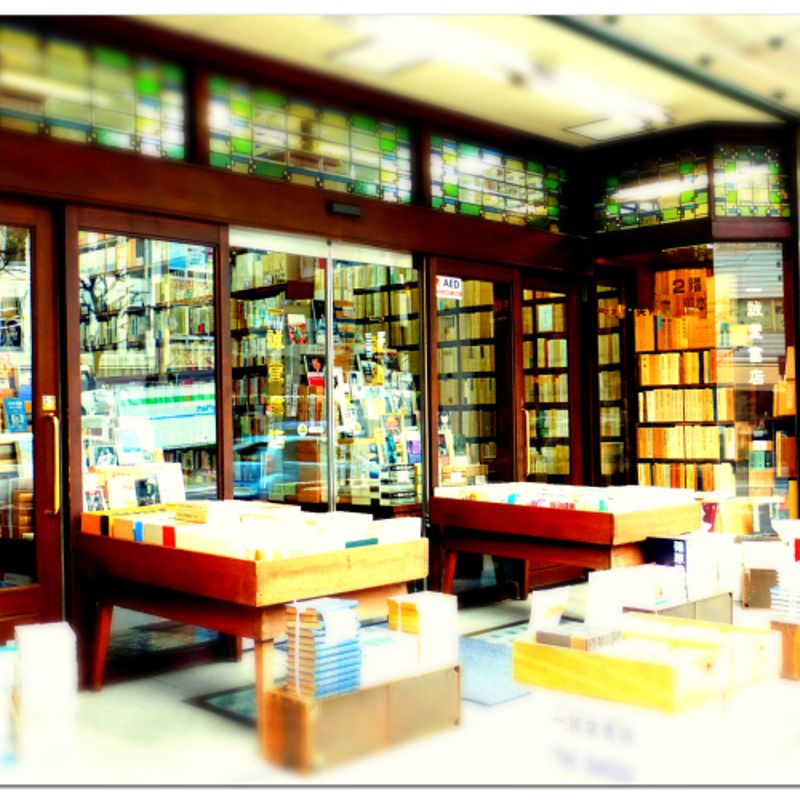 The Isseido Booksellers is located to the North of Jimbocho station, on Yasukuni-dori. Inside, it looks like the kind of place Indiana Jones would have visited to research historical accounts of some sort of long lost relic. Ancient looking tomes are stacked neatly on mahogany shelves and surfaces, and scholarly types sit behind desks covered in notes and scrolls. Don't come here if you're looking for an easy read for the airport! Rather, the Isseido stock takes you on a trans-global journey through ancient culture, religion, custom, and tales of Victorian adventure, a lot of it in massive, heavy hardback. This store must also have the best selection of books on mountaineering, in the the city. Prices start from 1,000 yen and go beyond 20,000 yen in some cases.
The English language books are on the second floor, as are free copies of the store's stock list. The Isseido Book sellers has a website in English.
Take exit A7 from Jimbocho station.
South of the station on the same street is Kitazawa Bookstore(北沢書店). Look closely for it (the sign is in Japanese) on the second floor of a building called Book House.
You can be sure that any establishment selling a collection of letters by Charles Dickens (85,000 yen, in case you were wondering) is serious about the written word. This store is wall to wall, floor to ceiling, corner to corner, covered in books. It's largely highbrow material, with lots of hardback copies of classic authors (George Orwell, D.H. Lawrence et al). There is also plenty of philosophy, religion, and global history. Brits will delight in a collection specializing on their mother country, and there a number of books in German and Italian. Paperback classics and more modern works are reasonably well represented. Right by the door as you reach the top of the staircase, you'll find a couple of shelves of 'trash' novels, too.
Take exit A1 from Jimbocho station. The website is Japanese only.
Staying on Yasukuni-dori, we spotted some Joan Collins and other English paperback offerings in a box outside Sawaguchi Shoten (澤口書店). Komiyagawa Shoten (小宮川書店) has collections of arty photography and magazines, and you may find a little something in Ogawa Tosho (小川図書).
For more on second-hand shopping in Japan, see our earlier article, Bargains Galore At Japan's Second-hand Stores.
Please let us know at City Cost if you find any great second-hand bookstores in Japan.
---