Apr 22, 2018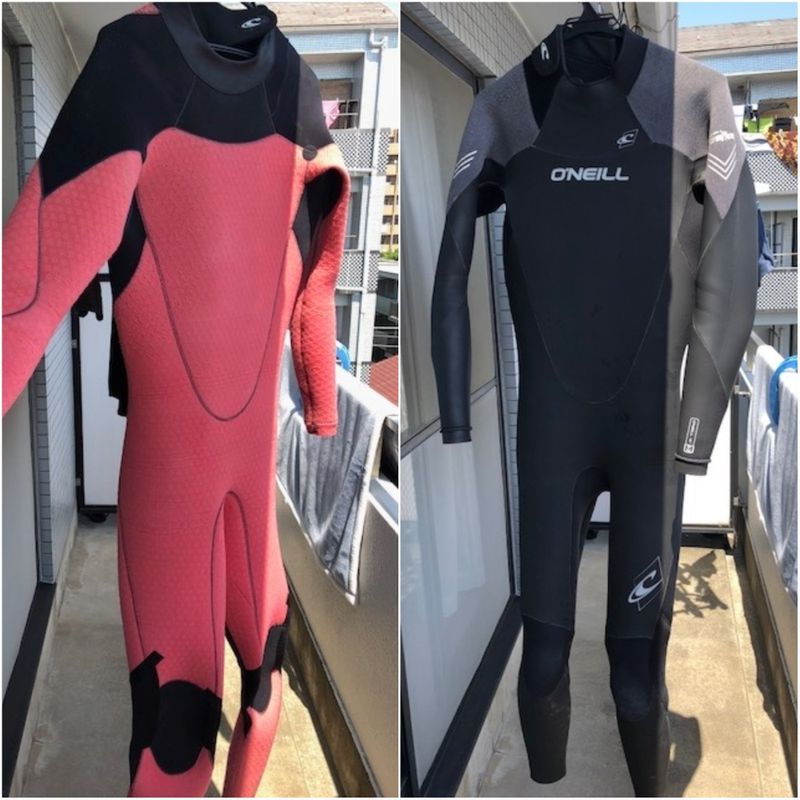 It was sometime towards the end of last month that I ditched the wetsuit hood and gloves during surf sessions out at Kujukuri, Chiba with spring brightening up the horizon.
The boots came off earlier this month (a shock to the bare feet initially but they soon warm up) and during a surf this morning with the sun out and air temperatures comfortably in the 20s (degrees Celsius) I was starting to feel a little too warm in the 5 mm wetsuit.
It's good timing really, as a change from 5mm to 3mm will give me a chance to put my O'Neill winter suit in for some repairs as it's starting to come away at the seems around the knee pads and has one of two thick cuts (from a collision with the surfboard fins I guess) in the rubber around the legs.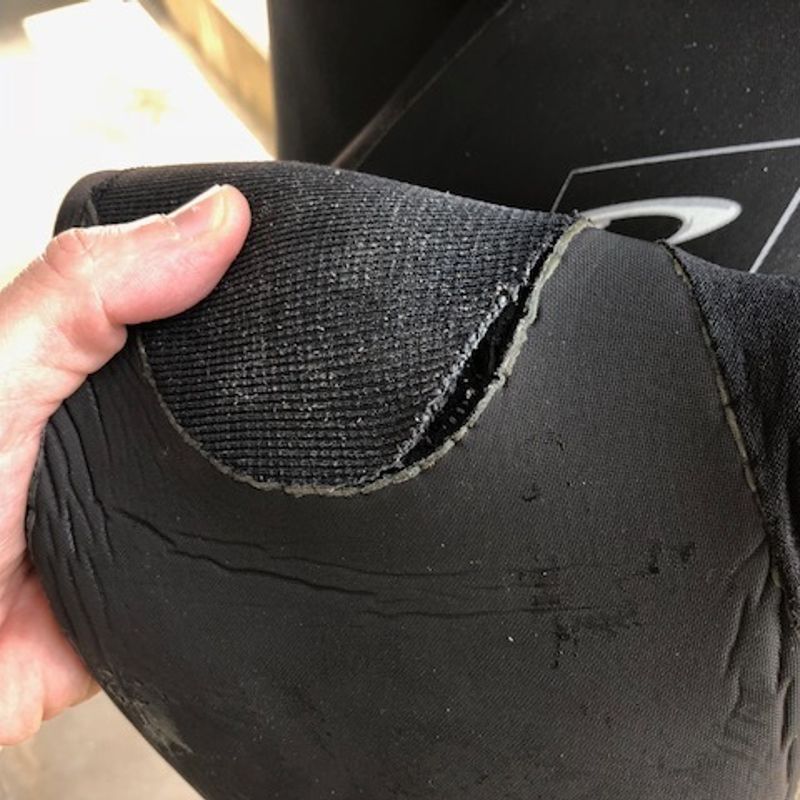 I took some pictures of the damage and took them to my local surf shop today to get an idea of how much it might cost for them to patch it up. They said around 1,000 yen for each of the cuts and up to 10,000 yen to fix up the knee pad. More than I had thought but given that I paid 50,000 yen for the westsuit only two years ago (from a store in Shin-Ochanomisu, Tokyo), I'll just have to grin and bare it as I need this thing to be lasting more than just a couple of years.
I'll use it over Golden Week and hand it over for repairs after that.
Which brings me to the next problem -- the 3mm wetsuit is about 8 years old and falling apart at the seams beyond repair which will mean an outlay of at least 20,000 yen on a new one (and I'll cut the legs and off the old one to make a "spring suit" of sorts).
It can be an expensive business surfing in Japan ... but emphatically worth it!
---
2 Comments
I never realized how expensive wet suits are! It seems a bit ridiculous though that the seam fix will cost so much more than patching the holes. Neoprene is a bit tough to sew though. Good luck with your suits

@edthethe Thanks. Yes, I was surprised by the repair costs! Still, "needs must," and all that.