Jul 7, 2015
Combat Summer Sweat And Smell In Japan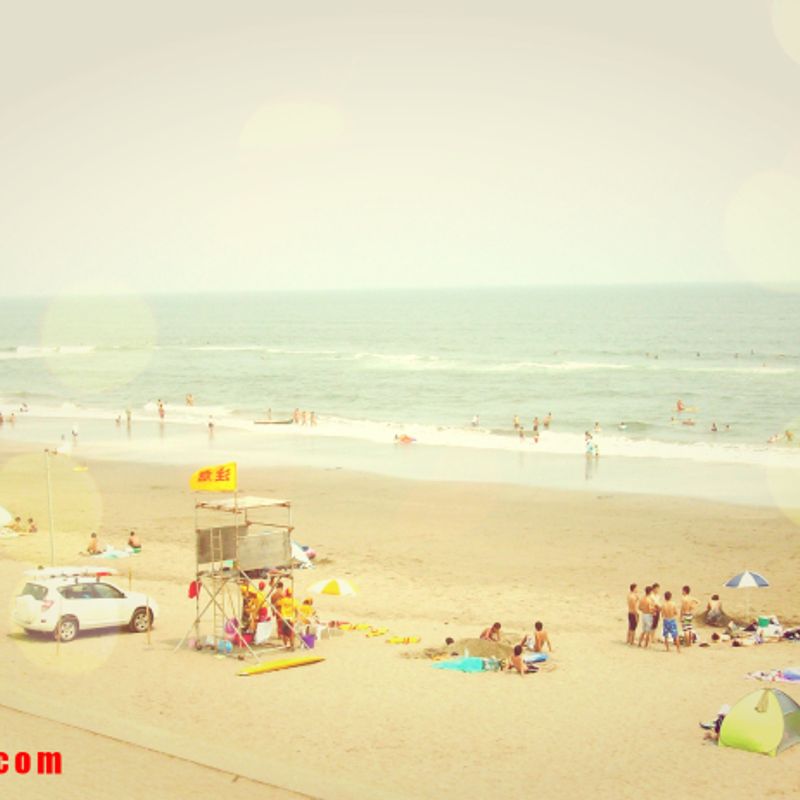 One of the common laments for many an expat in Japan is the relative paucity of deodorant. It's understandable. Japan's motley collection of sprays and roll-ons appear moribund in comparison to the sprightly and exotic odors we may have at our disposal back home, where shelves heave with scents from around the world, all full of booming bravado and promises of a choice encounter with the opposite sex.
That said, here we have a nation whose workforce refuses to slow down even in insanely hot summers. As such, the nation's shelves are well stocked with wipes, tissues, sprays and pads to combat summer sweat and smell in Japan.
We tried some of them out. Prices include tax unless otherwise stated.
Wipes
Starting with the basics; facial wipes. Unfortunate name but how do they perform? We went in at the lower end of the scale with a 15-sheet pack (151 yen) from SEVEN & i PREMIUM, basically a 7-11 home brand (No.1 in the picture). Early concerns about a sheet that would fragment on the face or get shredded by stubble disappeared quickly, these things are as tough as old boots. The initial impact was strong, and the alcoholic vapors even seemed to clear out this writer's airwaves (although I'm not sure this is intentional). After a brief tingling sensation on the skin, you're left dry (but not parched) and certainly refreshed.
Ultimately though, unless you've money to burn, facial sheets are surely something of a luxury. They're not really getting to the core of our summer discomforts and they don't last long. A small towel is better in the long run.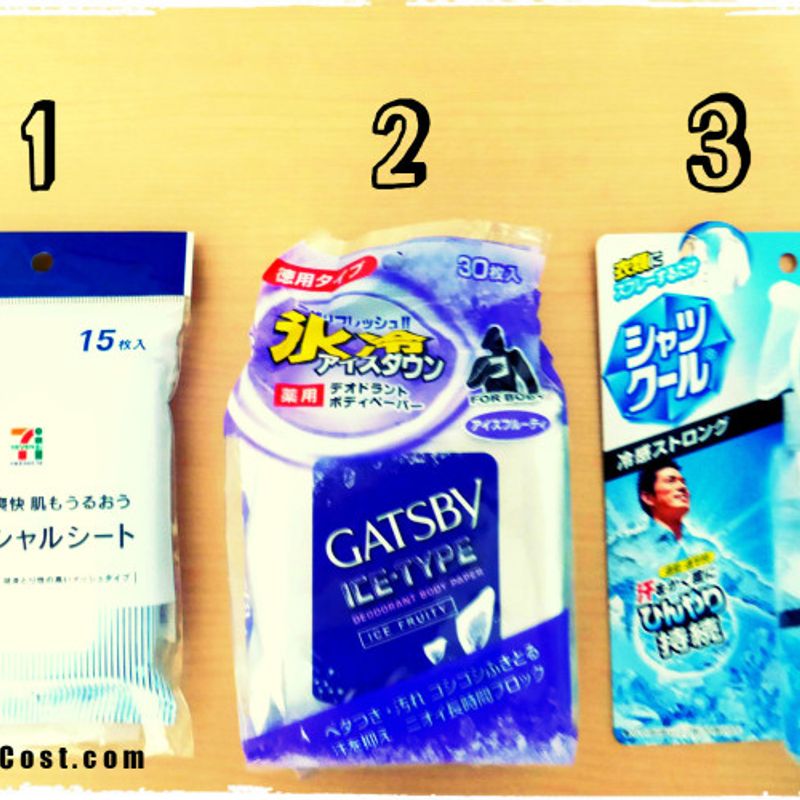 For a full-body refresh we went with Gatsby's Deodorant Body Paper / デオドラントボディペーパー, ICE FRUITY flavour (No. 2 in the picture)! For 461 yen we got 30 sheets that boast about wiping away sweat and dirt, leaving one サラサラ (sara sara / smooth and silky), and free from unpleasant odors for a long time.
The initial impact of a once over with these wipes is strong. In fact it borders on painful. They also leave you feeling サラサラ as promised. If you're spending a lot of time outside though, it won't be long before you're trying to find a discreet place to have another wipe!
All opinions about effectiveness aside, this writer had trouble getting over how inherently disgusting it is to have to wipe away one's sweat with a sheet of paper, and find some place to dispose of it afterwards.
For something more feminine, Bioré's さらさらパウダーシート/sara sara powder sheets come in packs of 10 for 204 yen. The scents sound impressive; Pure Fresh Citrus, Aqua Oasis Rose, and Aroma Fresh Berry.
Sprays
シャツクール/ Shirt Cool (Kobayashi Pharmaceutical / 小林) caught our eye (No. 3 in the picture). This isn't a body spray, rather it's one that you blast on your shirt and under things. Stand back (about 10 cm), and give the offending item 3-5 blasts (while you're not wearing it). The initial impact is underwhelming (in terms of feeling cool), and you might be more consumed by the vapor/fumes from the spray. However, settle into your clothes and you'll appreciate the understated cooling effect of this spray.
Shirt Cool comes recommended for those really hot/sweaty days. Just be warned; in icy air conditioning you might end up more chilly than you thought possible in summer.
The 100 ml bottle sells for 512 yen.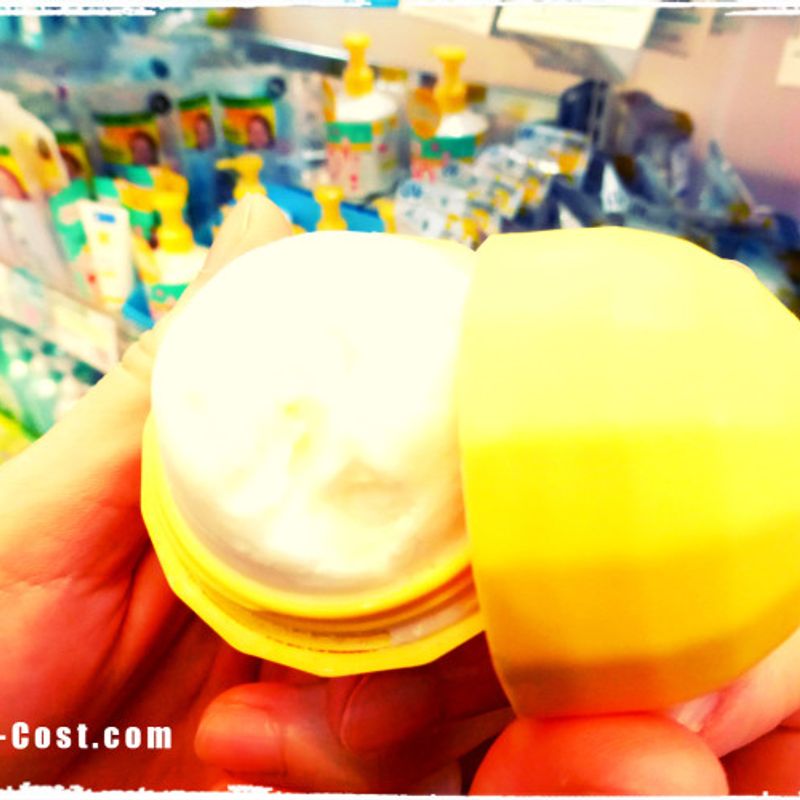 Roll-On (Sort Of!)
Arguably the sweat buster with the highest profile (for ladies) is ROHTO's DEOBALL (second picture). The people behind this product claim not only that it will cancel out body odors but that it will turn the unpleasant odor of sweat into one which smells like, well, … Bloom Rose (ブルームローズ), Citrus Sorbet (シトラスソルベ), or Floral Soap (フローラルソープ).
Certainly the golf-ball-that-looks-like-novelty-candy design meets the requisite Japanese cuteness. This writer can also vouch for the Floral Soap scent. Longevity and effectiveness in tough situations remain unknown (although the packaging makes the bold claim of providing 24 hour care). At the very least, they look cool, anyway.
691 yen for one 'golf ball'.
Pads
Pads promise a potential solution to one of the great banes inflicted by sweaty summers; visible armpit moisture!
We tried out Riff's (by Kobayashi Pharmaceutical) あせワキパット / asewaki pat (or should that be pad?). For around 500 yen (without tax) you get 20 slim pads that attach to the under arm part of your shirts/t-shirts etc, and absorb sweat. This writer found them to be pretty effective and I enjoyed the freedom to gesticulate, lean, and wave without fear of revealing any unsightly moisture.
That said, they're a hassle (in my humble opinion). Summers over here can turn even our base existence into a titanic struggle. Adding to that the installation and removal of fiddly little pads only served to create more heat and sweat. Still, if you've an important function to attend or an early-in-the-relationship date, such pads could give a confidence boost!
Women fair better when it comes to choice in the shops. There are men's versions out there though, if you've a keen eye.
Clothes
If the above products don't cut it, you might do well to look for more breathability in your clothes.
UNIQLO, the nation's default setting for inner wear and smalls, has now swapped its HEATTECH winter warmers for its sweat beating, body cooling AIRism and 'dry' collections. With twice the breathability of traditional fabrics, AIRism apparently " dries sweat quickly to prevent chill and maintain a smooth, dry, and comfortable feel all day long.".
Women's camisoles and t-shirts sell for 990 yen and 1,290 yen, respectively.
Men's t-shirts also for 990 yen.
UNIQLO currently has a sale where some of these items are going for 690 yen.
If you're likely to be inspired by a bizarre ad campaign where a bored looking Novak Djokovic prances around pretending to play a guitar, you might be interested in some of UNIQLO's 'dry' collection of sports/outerwear.
Polo shirts and casual shorts are going for 1,990 yen (1,290 yen in the current sale), and 2,990 yen.
Alternatively you can keep 'dry' and still be active by dressing up as local tennis hero Kei Nishikori for 3,490 yen (shirt 1,990 yen / shorts 1,500 yen).
Disclaimer; City-Cost has no relationship with the companies mentioned in this article. These products were picked by the writer based on personal experience, visibility and accessibility. Other products are available.
For more information on coping with summer heat, check out our article; Summer In Japan: Best Way to Beat the Heat? Eat!
If you know of any ways to combat summer sweat and smell in Japan, post your comments below.
---