Jun 26, 2016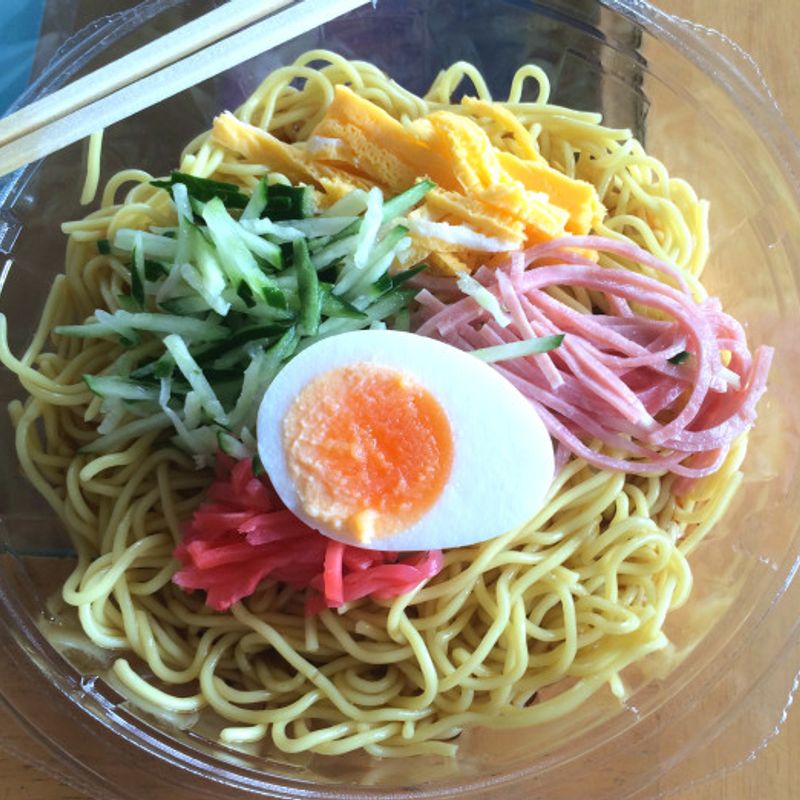 冷やし中華 / hiyashi chūka - chilled Chinese. Cold ramen noodles served with various toppings, in this case ham, cucumber, egg, and pickles. Really easy to stomach in those humid summers when you've little appetite, and readily available from your local supermarket.
STEP 1: To the supermarket. Refrigerated food section. Prepare around 300 yen ($3).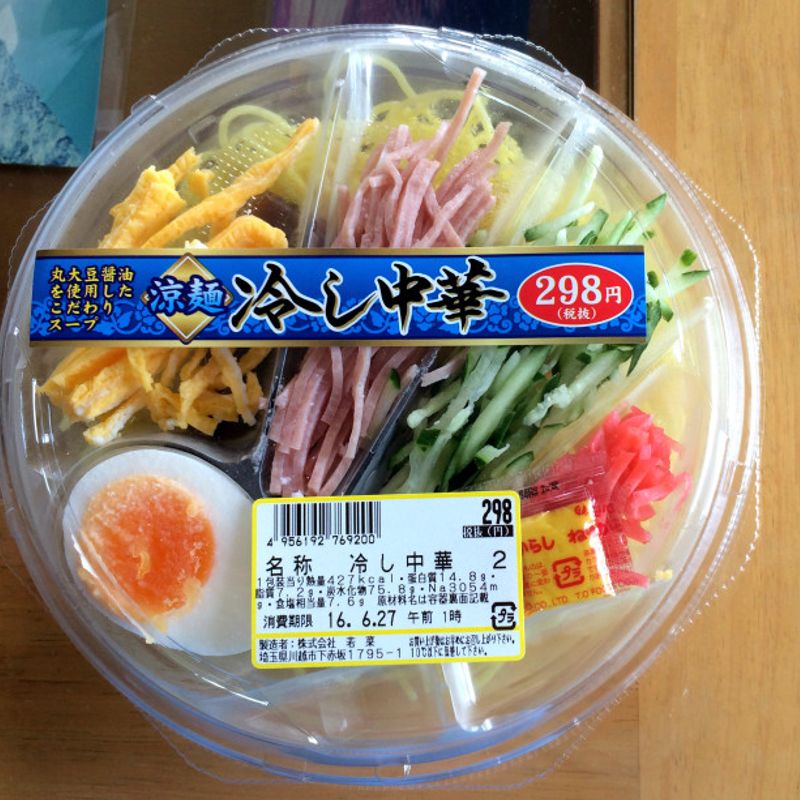 STEP 2: Separate the parts.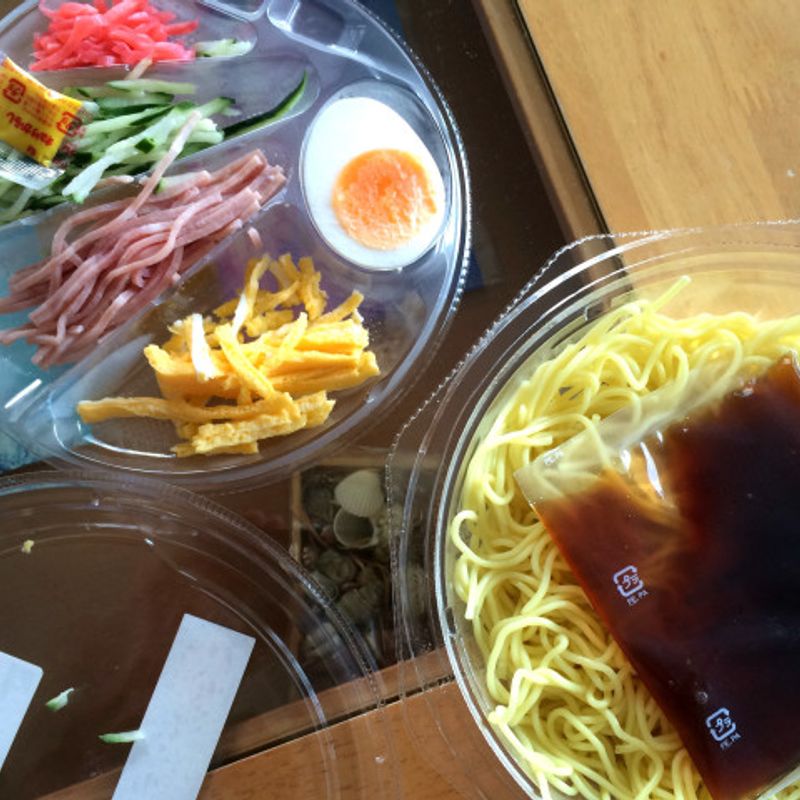 STEP 3: Soften up the noodles with the soy sauce (they're a bit stiff)!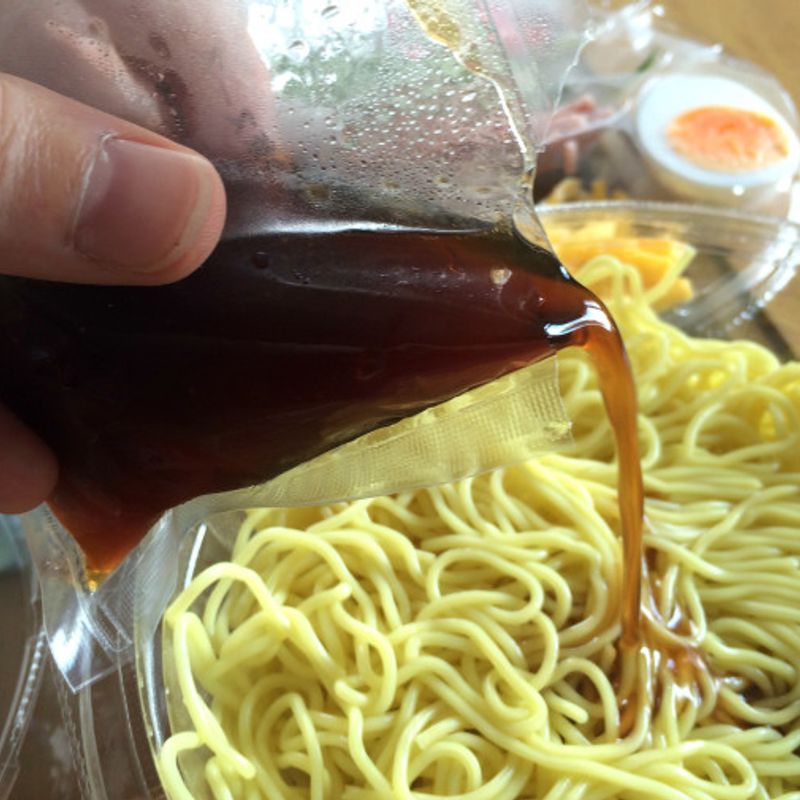 STEP 4: Transfer the egg, cucumber, ham, and pickles.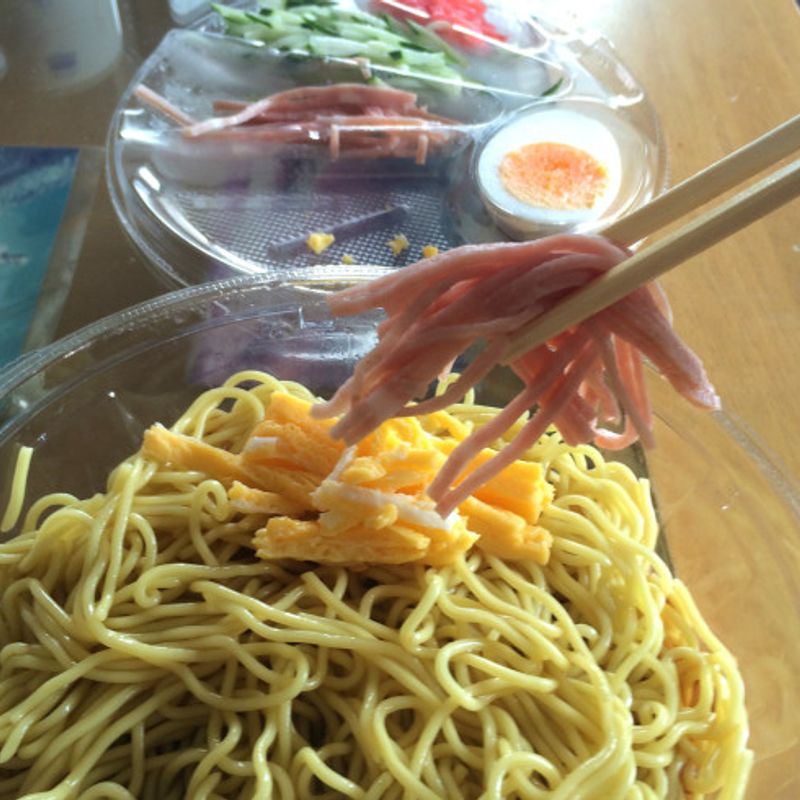 STEP 5: Ready to eat (see top).
Supermarket 冷やし中華 / hiyashi chūka in 5 easy steps. Perfect (for the sweaty summers)!
---
2 Comments
Haha, I thought there was going to be a real recipe. Anyway, been meaning to try this out.

@helloalissa He! He! I bit cheeky I know, but my culinary skills don't extend very far. To be honest though, this supermarket hiyashi chuka tasted pretty good. It's also a good summer dish for me, too. I don't have a massive appetite at the best of times (I'm a 'grazer' - I like to snack throughout the day) but in summer it goes almost completely. Hiyashi chuka is good for me in this respect.