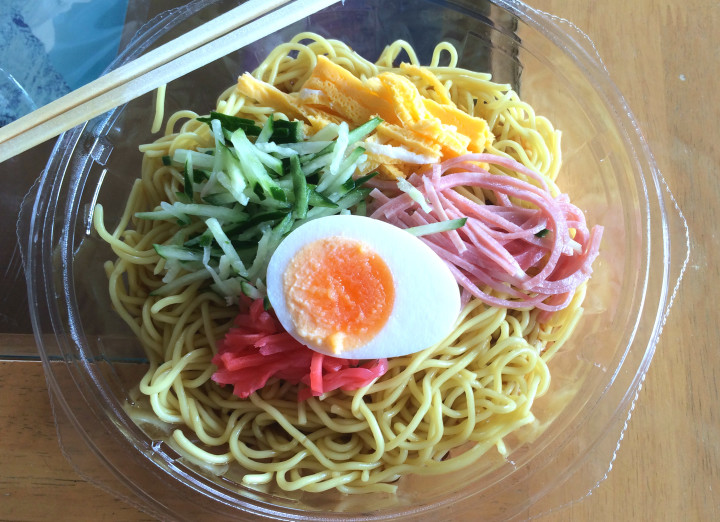 冷やし中華 / hiyashi chūka - chilled Chinese. Cold ramen noodles served with various toppings, in this case ham, cucumber, egg, and pickles. Really easy to stomach in those humid summers when you've little appetite, and readily available from your local supermarket.
STEP 1: To the supermarket. Refrigerated food section. Prepare around 300 yen ($3).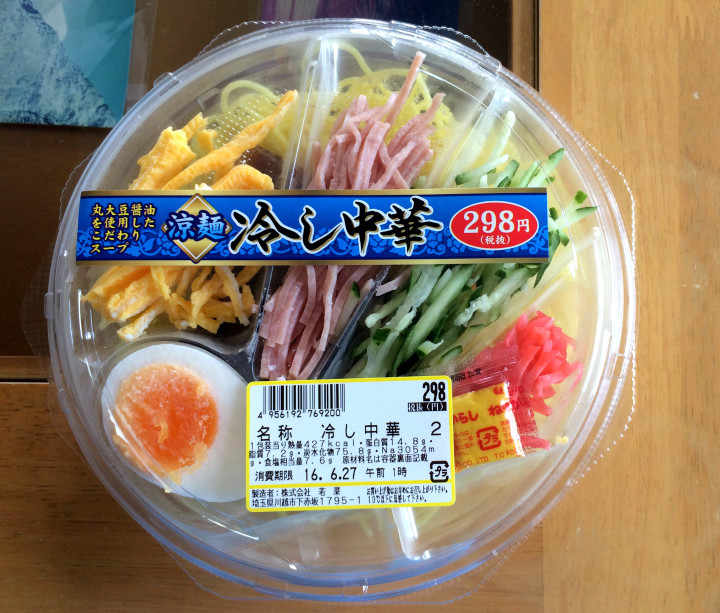 STEP 2: Separate the parts.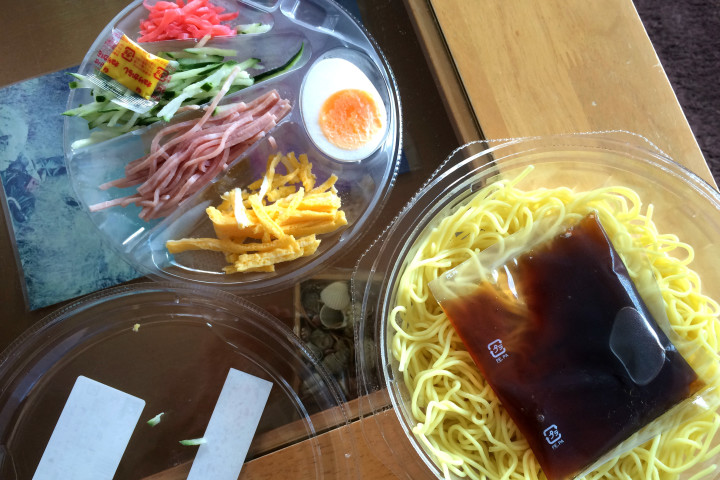 STEP 3: Soften up the noodles with the soy sauce (they're a bit stiff)!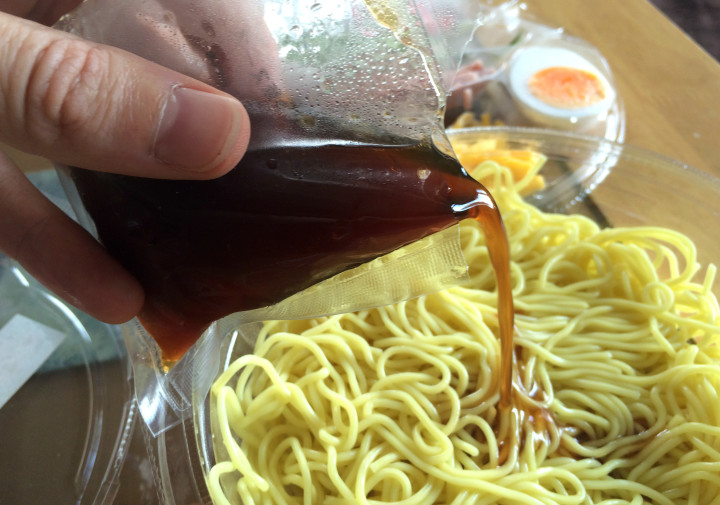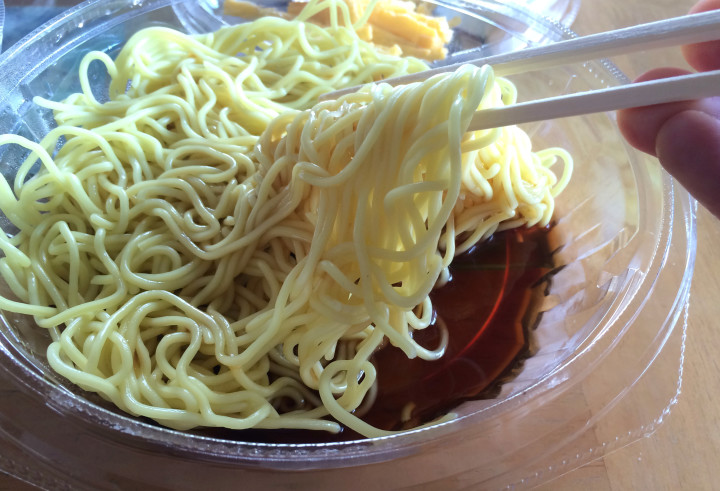 STEP 4: Transfer the egg, cucumber, ham, and pickles.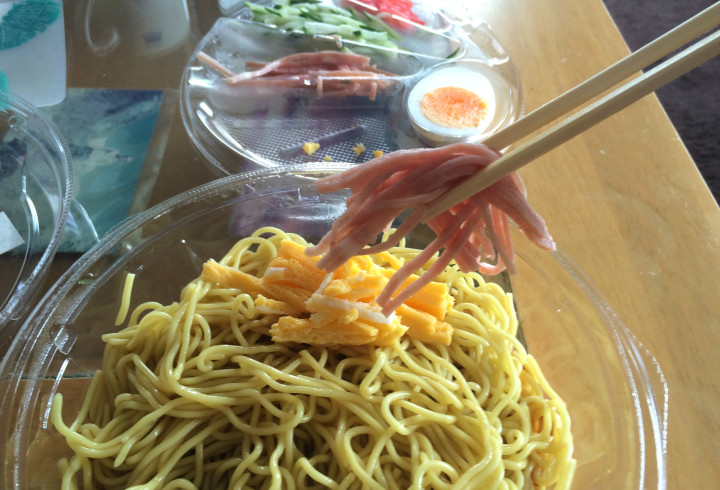 STEP 5: Ready to eat (see top).
Supermarket 冷やし中華 / hiyashi chūka in 5 easy steps. Perfect (for the sweaty summers)!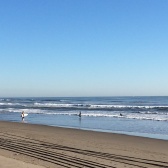 Traveler, surfer, and scribe. Based in Tokyo for six years.