Sep 18, 2017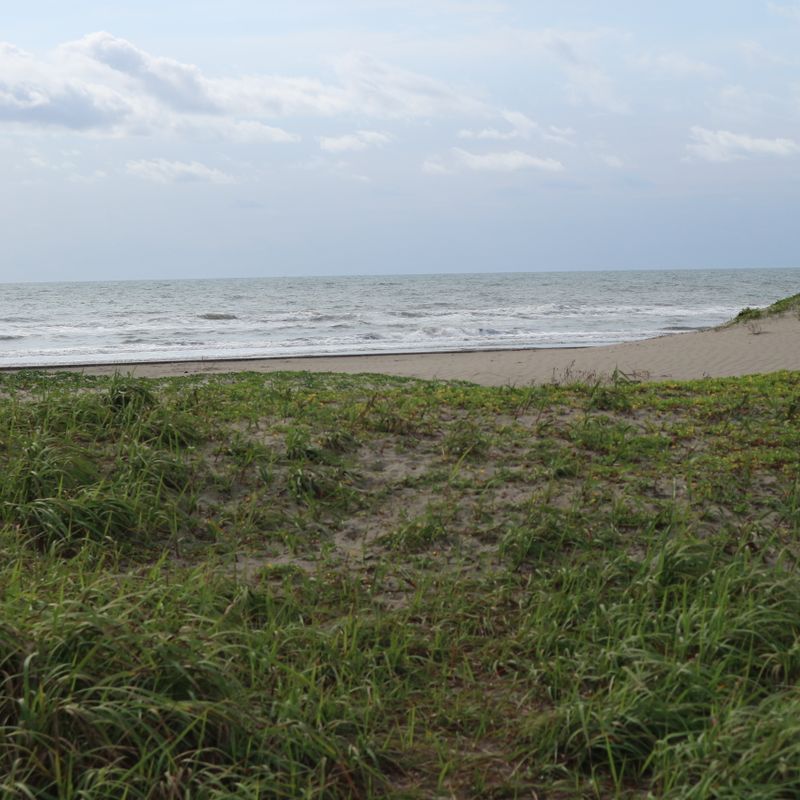 As someone who uses Japan's beaches year round, you get familiar with this nation's beach going patterns. Not that they are very nuanced mind, it basically comes down to a mad display of pallid flesh between Ocean Day (mid-July) and the last weekend in August during which time crowds can reach Biblical proportions. It's equally Biblical then, the exodus from the shores that takes place in time for September as if the ninth month of the Gregorian calendar brings with it some God forsaken horror to the sands, which it doesn't.
Of course, you get a few beach stragglers in the early weekends of September, people still hanging on to warm and fuzzy summer vibes, but for the most part, everyone else has cleared off. It doesn't matter that the suns out, the temperatures are in the high 20s and the water looks like champagne. Summer in Japan ends with August and summer is the time for going to the beach.
Such rigid adherence to the seasons, although weird, is mostly welcome in this expats eyes. Summer in Japan means part-time surfers. It means excitable (and psychotically bored) lifeguards who come sprinting up with a friendly warning should you so much as put in toe in any body of water not sectioned off by red and yellow flags (although if you're carrying a surfboard, they couldn't give a toss). It means a car park busy with the vans of student surfers who've more time on their hands to explore breaks further afield. Oddly though, summer has yet to bring with it any other "gaijin" surfers, at least to my regular break. I remain "the only gaijin in the lineup".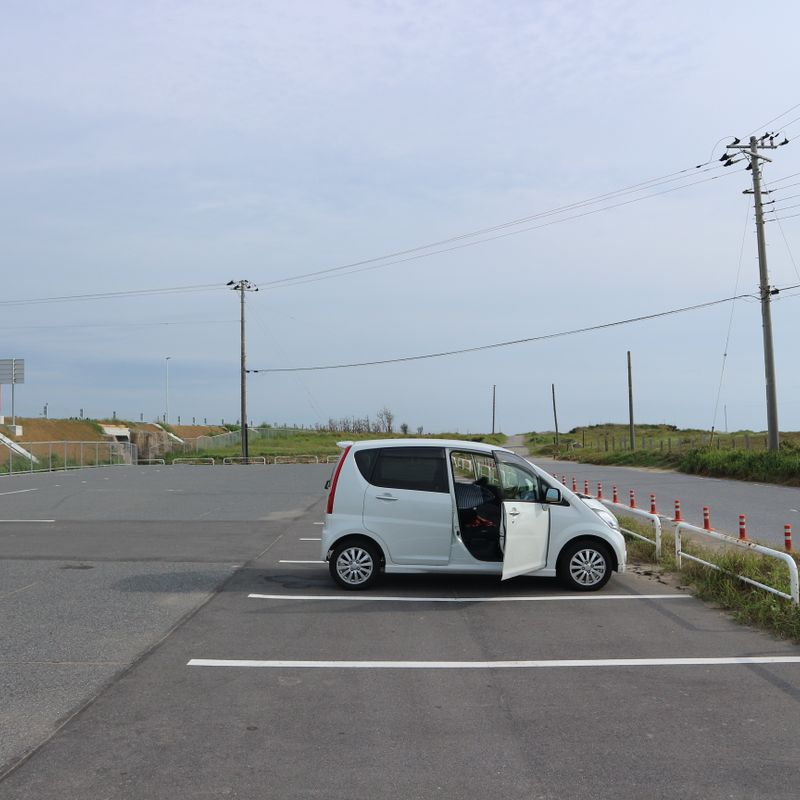 (Solitary surf wagon)
Anyway, the point being that I kind of like it when everyone has cleared off and order restored and this weekend seemed to mark that point in time. The prospect of a typhoon would also have kept people away (and the waves were crappy), but I can be pretty sure that next weekend it'll just be the same regular surfers and local dog walkers and joggers who are present on the sands. The wetsuit will be on, the wax a littler softer, and the transition into dry clothes a little more hurried as temperatures begin drop.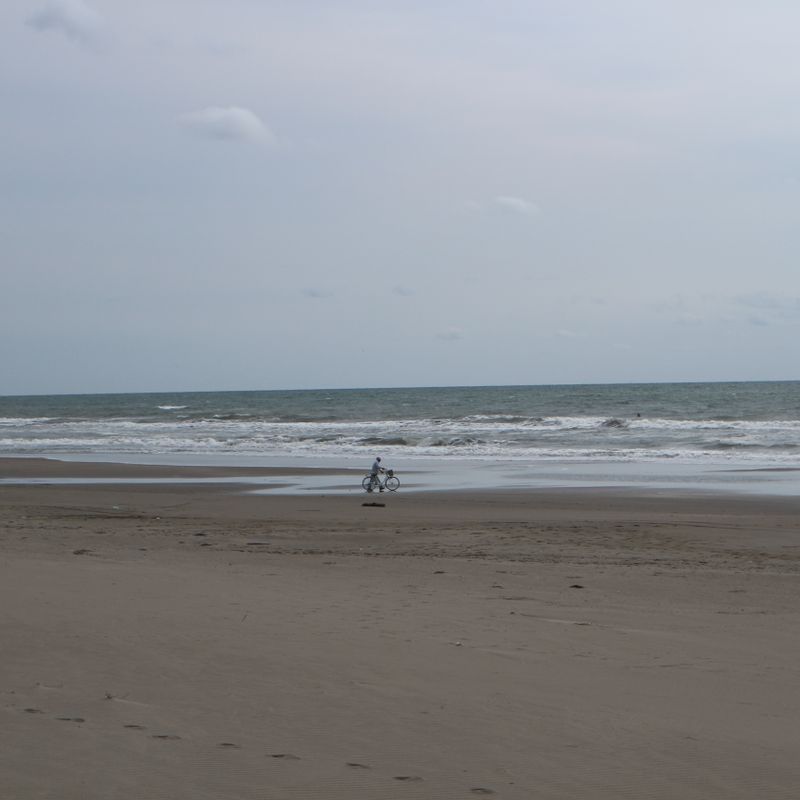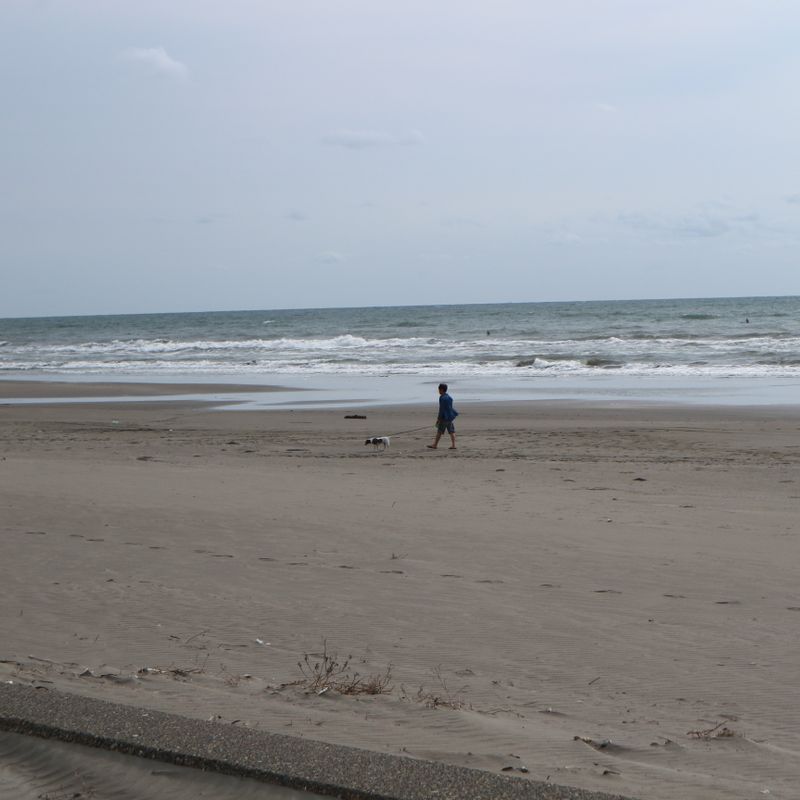 I don't want to end this though sounding resentful of the summer. I'm not. I was a beginner at surfing once (there's a strong case to be made that it still looks that way), and would never not want people to come and enjoy the beach (in a respectful way), at least not actively. I also despise localism, although Japan doesn't suffer too much from that. All that being said though, I do prefer it when then are fewer people around, and Japan being such an adherent to seasonal practices, that time looks to have started.
---
1 Comment
Reminds me more of the beaches back home when they're not crowded with people...peaceful!