Jan 23, 2015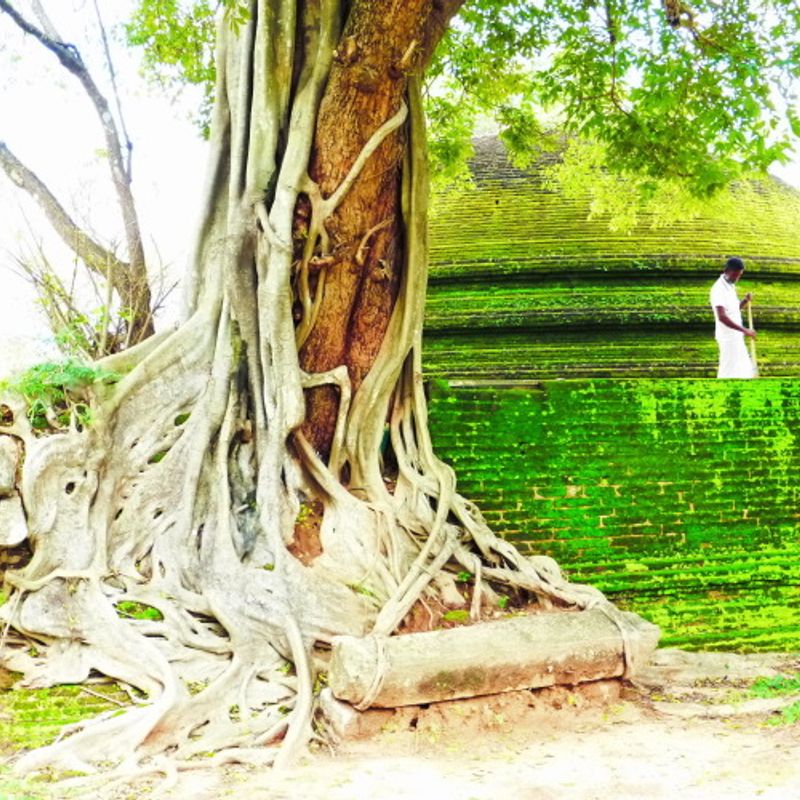 In September of 2014, Japanese Prime Minister Shinzo Abe visited the nation of Sri Lanka, becoming the first Japanese Prime Minister to do so in 24 years, since Toshiki Kaifu in 1990.
In probably less grand fashion, some of us at City Cost i.e. this writer, were lucky enough to escape from Japan's escalating winter to spend some time on the tropical island, located off the Southeastern tip of India. Although there wasn't a red carpet in sight, like all visitors, I was welcomed by the country's staggering scenery and heartbreakingly friendly people.
Mr Abe's visit came hot on the heels of an early 2013 visit to Japan by the then Sri Lankan President, Mahinda Rajapaksa, with the purpose of celebrating 60 years of diplomatic relations between the two countries.
And what of these relations? Well, if you can peel your bulging eyes away from Sri Lanka's luminous greens, and absurdly perfect beaches, you'll see a bit of Japan wherever you look. It seems like every other vehicle on the roads is a Toyota (I was often asked by taxi drivers if I could change the settings on their in-car control panel from Japanese to English). In the South, many of the bridges you cross are marked with a plaque (in Japanese) explaining how the people of Japan had funded the construction. New highways, airport expansions, road cement, hydroelectric dams, Buddhist temples … the list goes on.
What is it that has brought so much aid and investment from our shores, over 6,000 km away, to the Indian Ocean, in such a relatively short time?
Of course, culturally, bonds between the two nations have grown from a shared interest in Buddhism, and there are a fair few Japanese tourists in Sri Lanka drawn by some of land's stellar Buddhist ruins.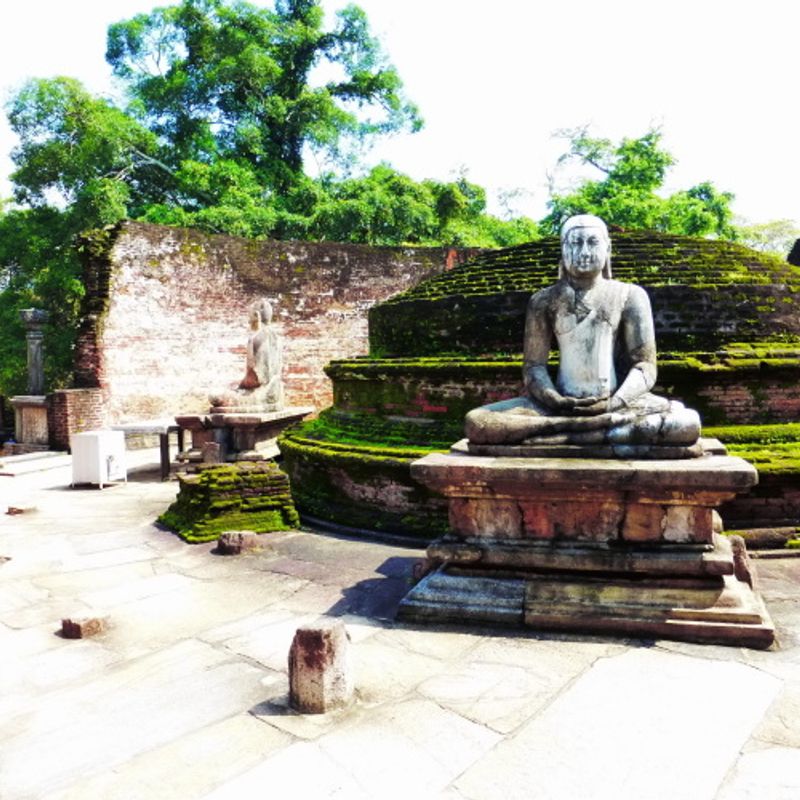 Picture above: ancient Buddhist ruins in Polonnaruwa, Sri Lanka
Dig into more recent history though, and you'll discover another source that helped to establish relations.
Upon checking in to a hotel in the South, the owner, discovering that I lived in Japan, told me the story of J.R. Jayawardena and the Peace Treaty of San Francisco in 1951. To truncate, the treaty was to bring to an end the events of WWII and establish how those nations who suffered damages at the hands of the Japanese would seek reparations. It was only newly independent Ceylon (as Sri Lanka was then known), seeing that such reparations would leave Japan in dire straits, who came to her aid, by rejecting the call for reparations and, indeed, refusing to accept any that may be enforced. Represented by former President and then Finance Minister, J.R. Jayawardena, he quoted from Buddha when saying, "Hatred never ceases by hatred, it ceases by love alone.", so helping to cement a bond that saw Japan become the largest donor of foreign aid to Sri Lanka until as recently as 2007, and is now one of the nation's largest trading partners.
Japanese in Sri Lanka
According to the Sri Lankan Tourism Development Authority, the country received 31,500 Japanese tourists in 2013. Prime attractions include tours of ancient Buddhist sites, such a Polonnaruwa, Dambulla, Anuradhapura, and the country's show stopper, Sigiriya rock. Also popular on the 'to do' list for Japanese is an Ayurvedic spa treatment. Beaches, world-class surf, elephant safaris, tea plantation tours, and a sweaty round of golf are high on the list, too.
SriLankan Airlines operates four direct flights a week between Tokyo and the nation's capital, Colombo. Expect to pay over 100,000 yen for the 10 hour flight.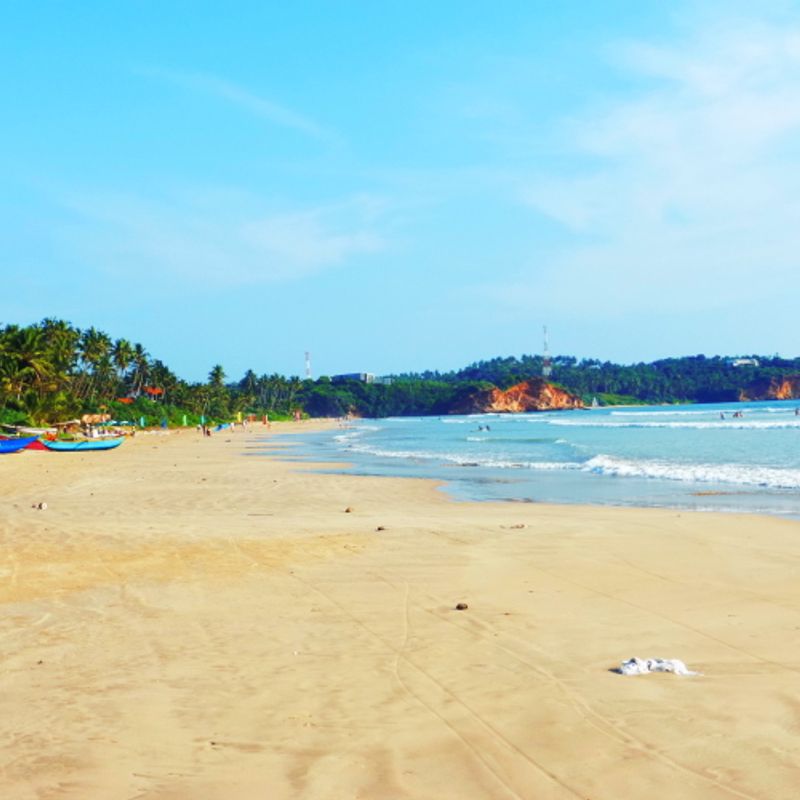 Sri Lanka's beaches are a big draw for Japanese.
Sri Lanka in Japan
Statistics published by Japan's Ministry of Internal Affairs and Communication site the number of Sri Lankans residing in Japan (2013) as 9,191.
Main imports include tea, rubber, apparel and textiles. The sport of cricket has yet to take off over here!
To get a taste of Sri Lankan culture on these shores keep your eyes peeled for the Sri Lanka festival, thus far held every September. It's been running for 11 years, with Ariake in Tokyo hosting last years event. See the homepage of the Embassy of Sri Lanka for details of the festival.
The South Asian dining scene in Japan is dominated by India. However, light research will bring up a limited selection of Sri Lankan restaurants throughout Japan. For Sri Lanka food products, your best bet would be to check out international stores such as Kaldi and Seijo Ishii. See our article A Taste Of Home: Import Food Shops in Japan, for more options. Look out for Indian supermarkets, too, which may have a selection of Sri Lankan products.
Perhaps Sri Lanka's most famous consumable is tea. Local industry giant Dilmah sells online and ships to Japan. The ginger tea comes highly recommended!
Lion Beer is Sri Lanka's local brew. You can find it in (very) well stocked import shops over here.
If you know of any Sri Lanka resources in Japan, be sure to let us know.
Sources
Daily News (Sri Lanka)
Statistics Bureau, Ministry of Internal Affairs and Communication (Japan)
Sri Lankan Tourism Development Authority
---