Feb 17, 2018
For visitors to Japan, Akita rarely, if ever, is considered as a place to visit. Even for those of us living here, unless living in Tohoku already, it is an area few ever venture to. This is unfortunate because there are a lot of wonderful places in Akita that are well worth a visit.
A company I used to work for sent me up to work in Akita City for a month a few years ago, which gave me the chance to explore the area some. I am going to focus on Oga Hanto (Oga Peninsula) here, a destination so far off the beaten track it is barely mentioned in my Lonely Planet from 20 years ago, and not mentioned at all in the newer editions that I have seen.
Oga Peninsula has a rich folk history and wonderful aquarium. It is where the Legend of the Namahage, a type of oni (Japanese for ogre), originates.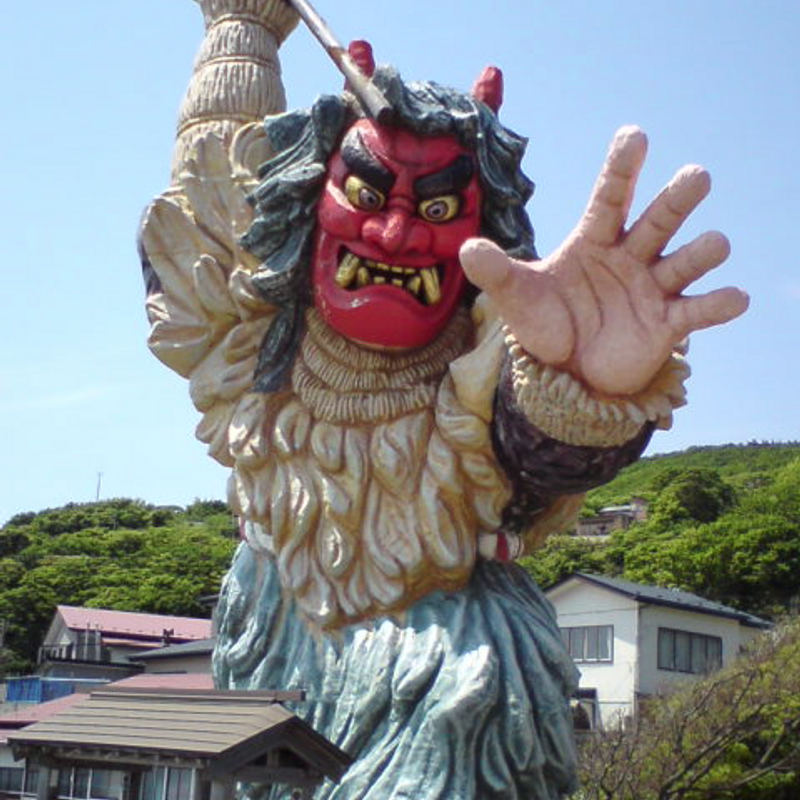 A Namahage greeting passersby.
Oga Peninsula is a day trip if starting in Akita city. It can be reached by the Oga line in about an hour. If coming from Tokyo, you would need to stay at least one night if traveling by train. The shinkansen from Tokyo to Akita takes about 4 hours and all seats are reserved. There are flights as well from Haneda to Akita airport.

If traveling to Oga from Akita City, a rental car may actually be easiest since the sights on the peninsula are not really within walking distance of the station or each other. Since I was traveling alone and do not have a drivers license, I headed out by train and upon arriving at Oga Station, first stopped at the tourist information center and then hired a taxi. This seemed to be a common thing and the rates were posted in English and broken down by number of passengers. My taxi driver was wonderful and he took me off to the sights, and gave me his phone number so when I finished at one place, I could call him and he took me off to the next one.
I started my sight seeing by going out to the Namahage Museum (20 minutes by taxi). Before going into the museum itself, I visited the nearby Shinzan Shrine. This shrine is closely linked to the Namahage, and holds the Namahage Sedo Festival every February.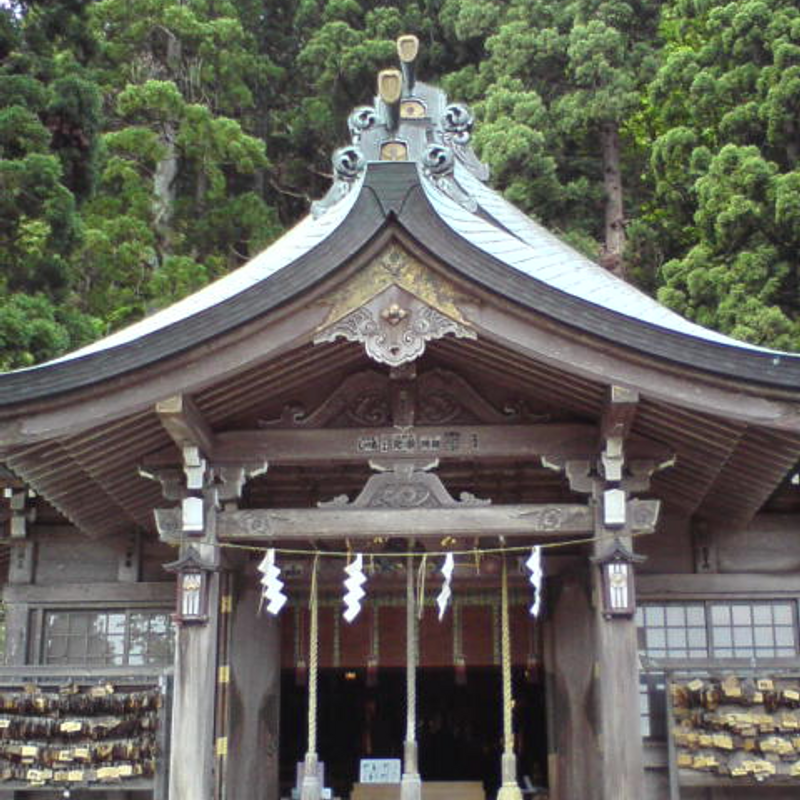 After exploring the shrine, I went to the Namahage Museum. I found it really interesting to see all the different types of traditional Namahage costumes there were. Apparently each area of Oga had its own traditional costume.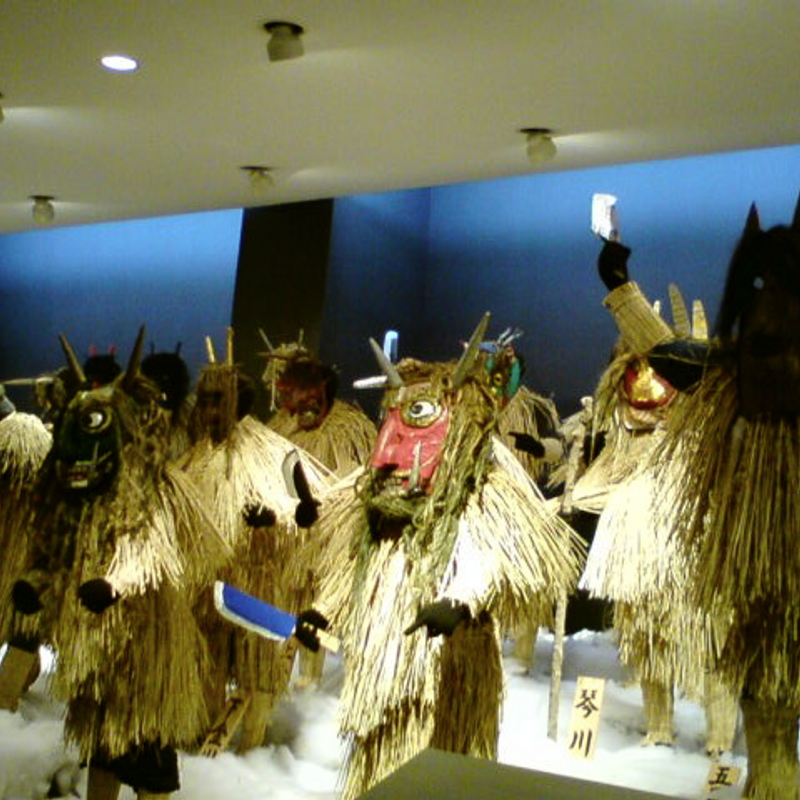 Next door to the Namahage Museum is the Oga Shinzan Folklore Museum. This is an old house and here you can experience the Namahage visit as it would traditionally take place. As I recall, on New Year's Eve, the Namahage would visit the local homes and inquire whether the residents, especially the children, had been good or not.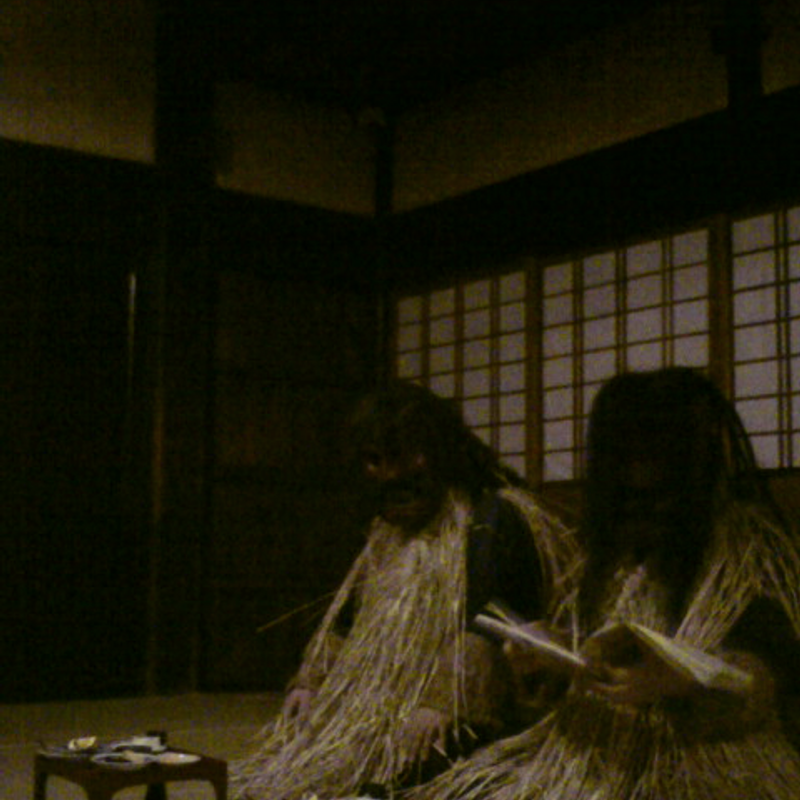 This was all in Japanese, but I really enjoyed watching it.
Having fully explored this area, I taxied over to Akagami Shrine Goshao. This shrine plays a key role in the Legend of the Namahage. Apparently, a long time ago, there were five Namahage who were stealing the crops and women of the villages. The locals decided to trick them. They made a deal with the Namahage that if the Namahage could build a staircase of 1,000 steps up to Akagami Shrine Goshao in a single night, they could keep all of the women. If they failed, they would need to leave Oga and never return. As the Namahage finished the 999th step a villager made the sound of a cock crowing indicating that dawn had come, and the Namahage fled, never to return.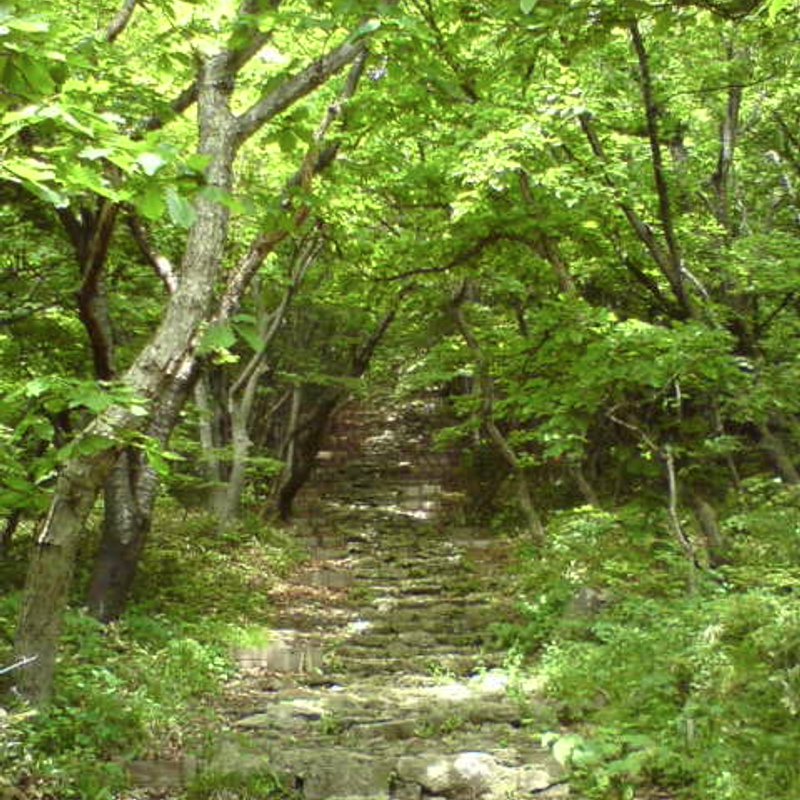 Some of the 999 stairs.
It was a bit of a hike up to the shrine buildings, and, as may be expected, the stairs, built in such haste, were not the smoothest. But it was worth the climb.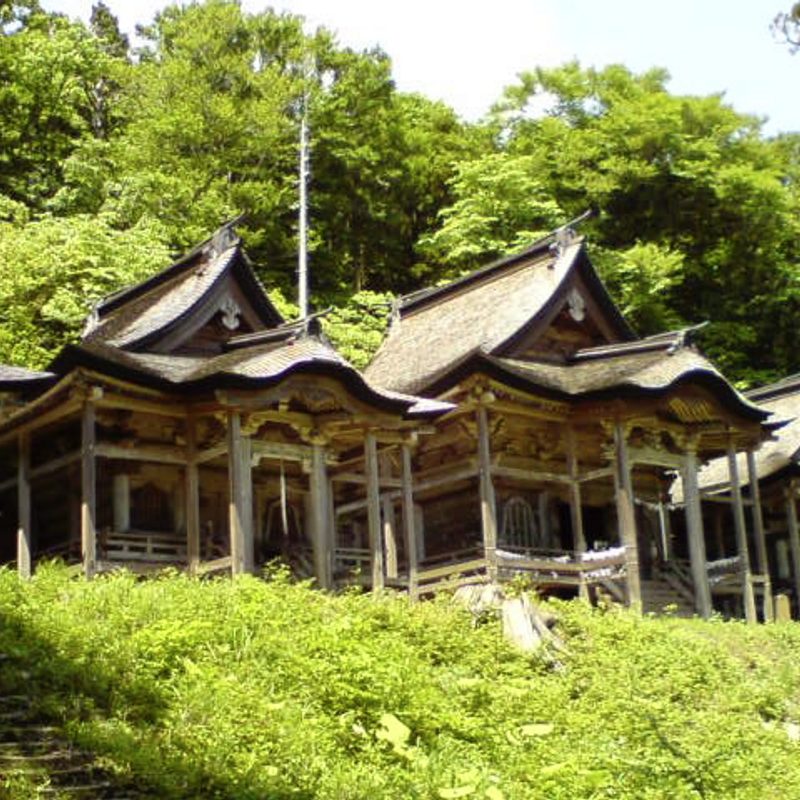 Akagami Shrine Goshao
After coming down from there, I, having found a good spot to wait, and once again called my taxi driver who then took me to Oga Aquarium GAO. I had a late lunch in the restaurant there before walking through the Aquarium.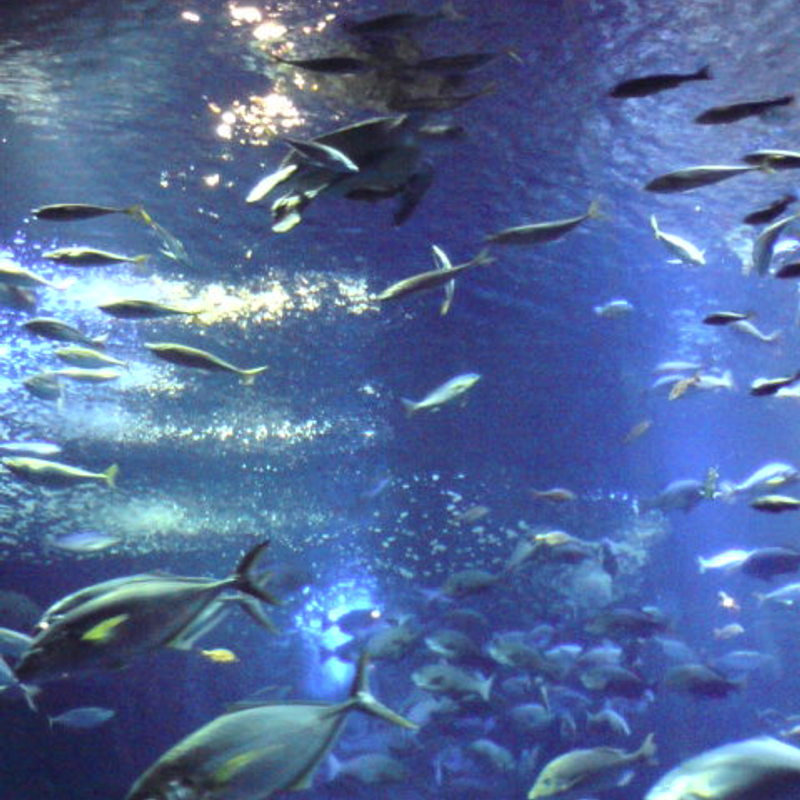 After the Aquarium, I wandered along the rocky coast a bit and went to a nearby hotel where I took a relaxing bath in the onsen before heading back to where I was staying in Akita City.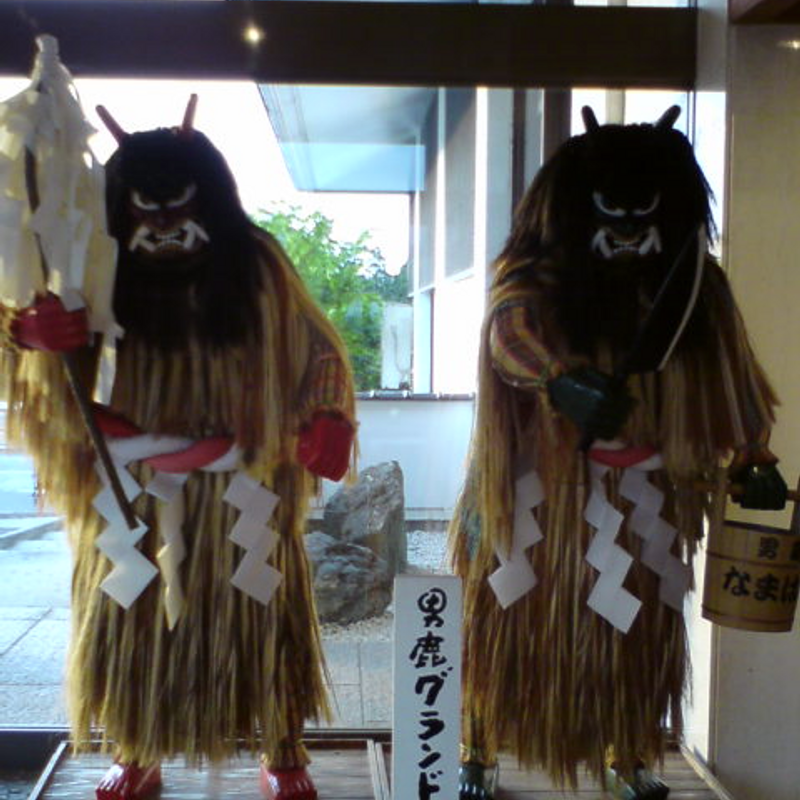 There was more I could have seen had I had my own car/driver, I think, but I did manage to see the main sights and thoroughly enjoyed myself. Using a taxi to get everywhere was a bit expensive and involved some waiting time. However, if I were to find myself up that way again, I would visit the area again, by taxi if need be.
For more information on Oga, you can contact the Oga Tourist Information Center. The information to contact them can be found here.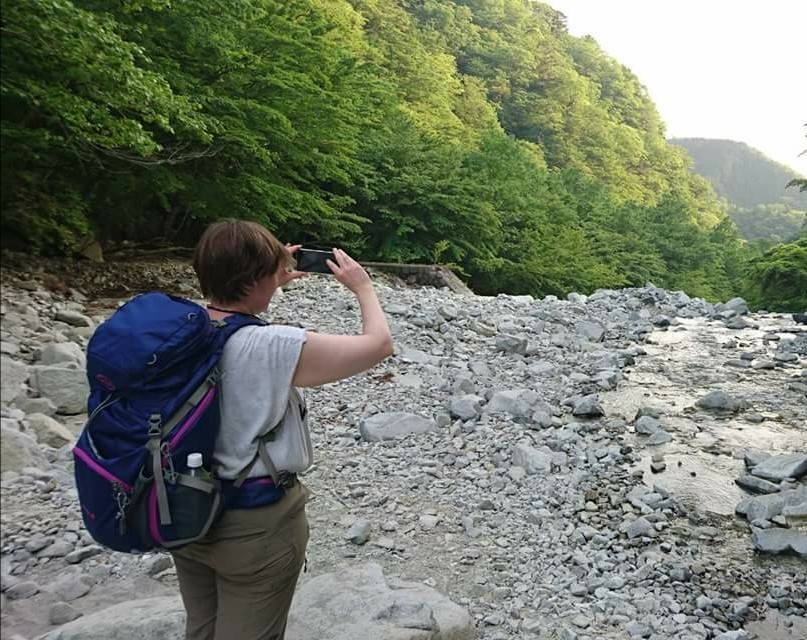 I am a hiker, walker, and abundant photo-taker. After spending my first many years in Japan in Tochigi, I relocated to Tokyo at the end of 2012. I love visiting the numerous temples, shrines, castles, and former castles that can be found in the mountains, rural areas, and tucked away within cities.
---
2 Comments
I will visit the region at the beginning of April too. Thanks for the advices, for sure I will go to the Akagami Shrine Goshao now!

@Crazydeath You're welcome! I am glad what I wrote helped. It really is a lovely area. I enjoyed spending the time I had up there, and would like to visit that area again! I hope you enjoy Oga!