Jan 26, 2018
Lots of evidence of the snow that fell on Monday is yet to be seen all over Tokyo—in piles of snow from shoveling, ice where the snow has melted and re-frozen, ice where no shoveling took place, etc.
As I went on my lunchtime stroll today, what surprised me as I walked through Shinjuku Central Park was that, despite a lot of the snow remaining, all but one of the snowmen I had seen (and wrote about here) were gone! Now, I come from a place that can get very snowy in winter and I have never heard of the snowmen melting faster than the snow that was just on the grass. Curious.
And then I came upon the answer: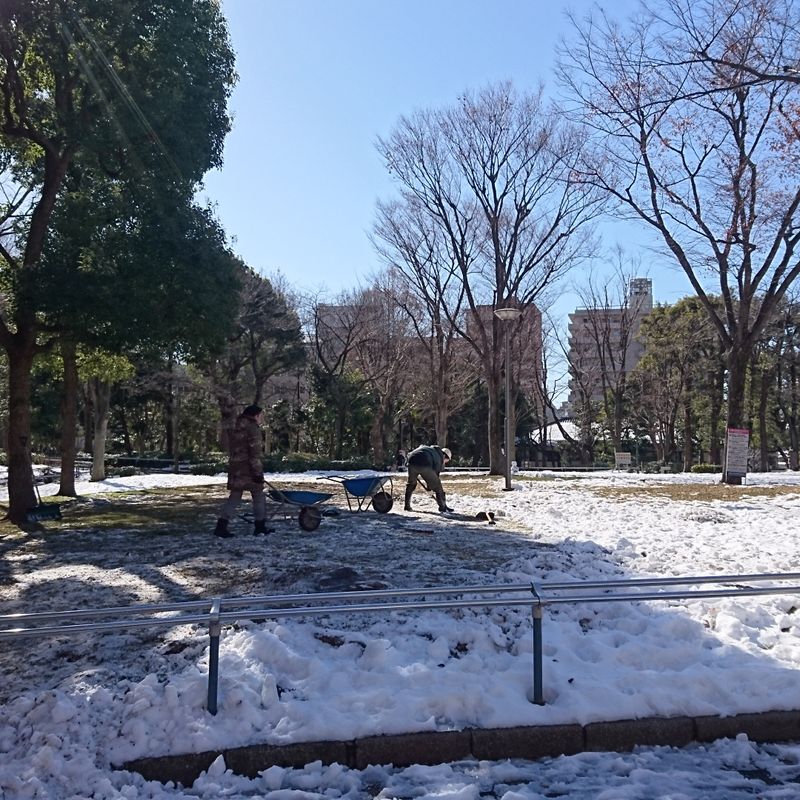 Workmen were shoveling away the snow! Not on the sidewalk, but in the grassy area! This is where a huge snow altar-like thing had been. I suspect the other snowmen and snow creatures that were in the park met a similar fate. But why? I cannot understand this, especially when the sidewalks in the park are not yet clear so in my mind, there was other, more pressing, removal that needed doing.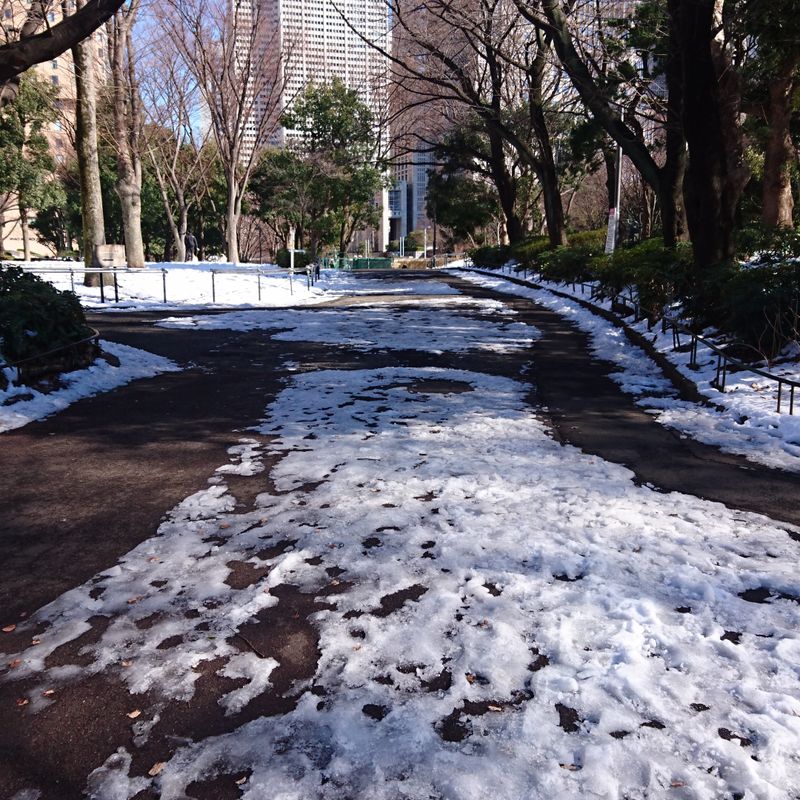 As I was pondering this, I stopped in at the temple and saw another form of snow removal!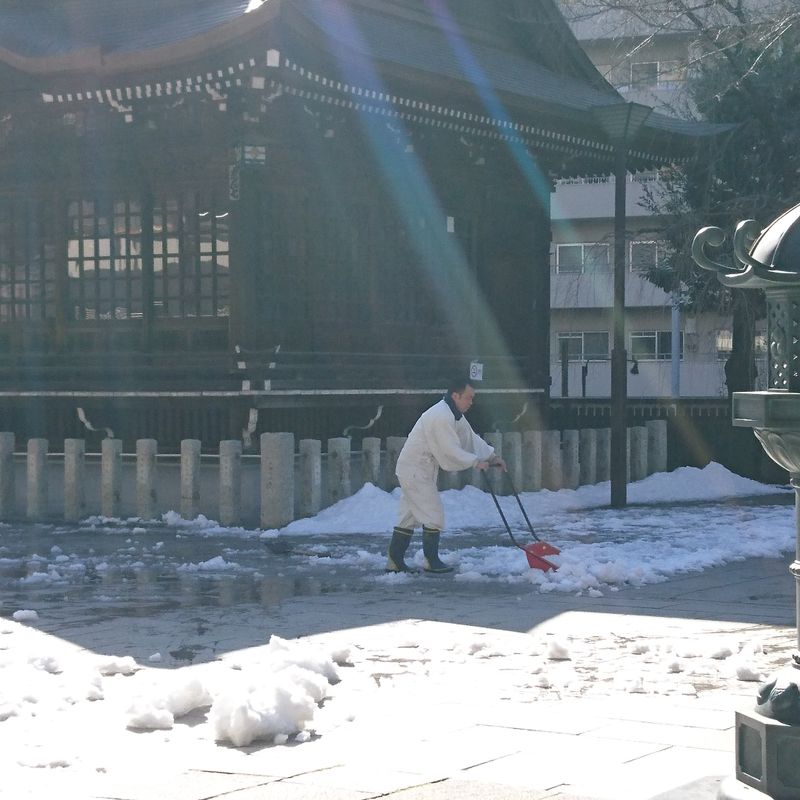 This man was shoveling all that snow back onto the sidewalks that had been cleared! I thought this odd until I realized it was only back into the areas that were getting direct sunlight. He was moving to snow to get it to melt faster.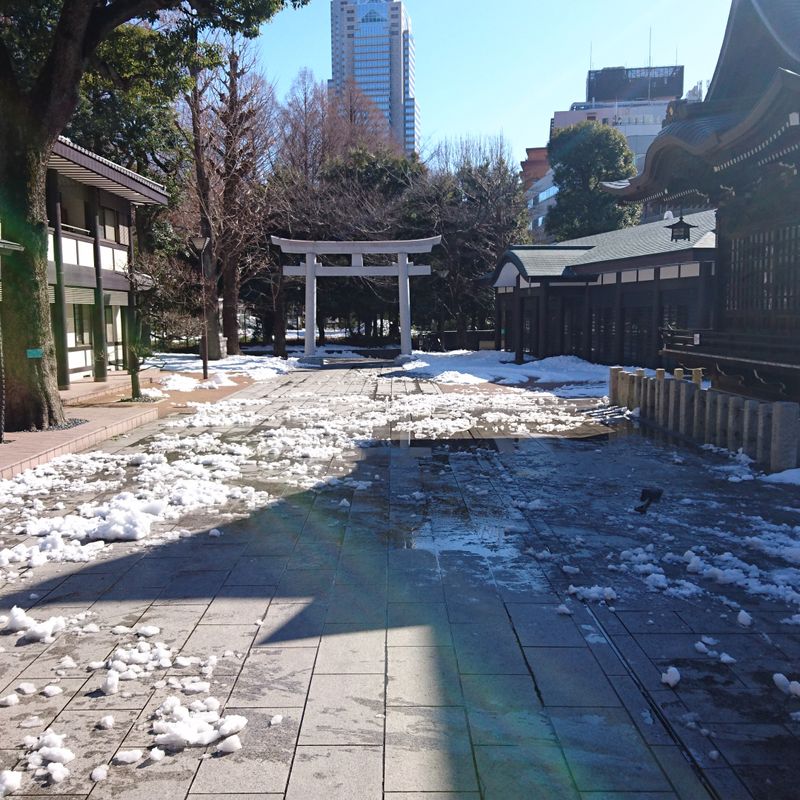 Where I grew up, piles of snow from shoveling or plowing would sometimes last for months. Efforts were made to clear the roads and sidewalks, but not the grass, and I don't remember shoveling snow back into the streets to help it melt.
As I walked, I saw, in another area, a man using a hose and putting water on the snow to melt it! It did seem to be working but this is something that I have not seen done where I am from for fear of creating ice.
I also say a lot of workers out with just shovels doing their best to remove lingering ice and snow from walkways and sidewalk.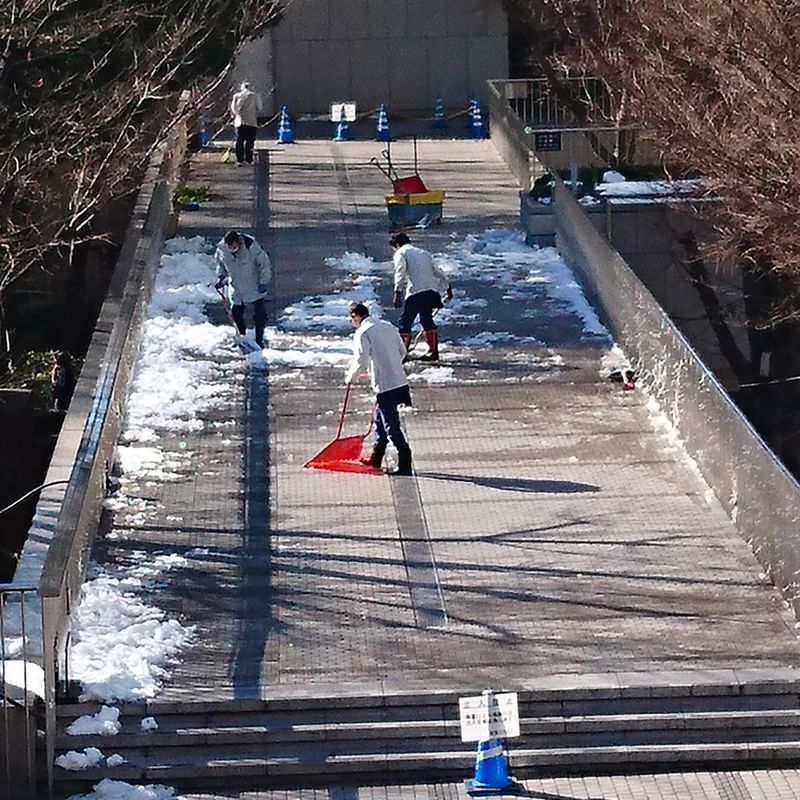 Some areas around my office are still roped off due to the lingering ice and snow.

A lot of snow did fall on Monday. It has been interesting to see how it has been removed, or not from different areas. Many shops and buildings have shoveled or worked steadily on snow removal. Other places, the snow has been left to nature to take care of. And then there are the men in Shinjuku Park shoveling the grass!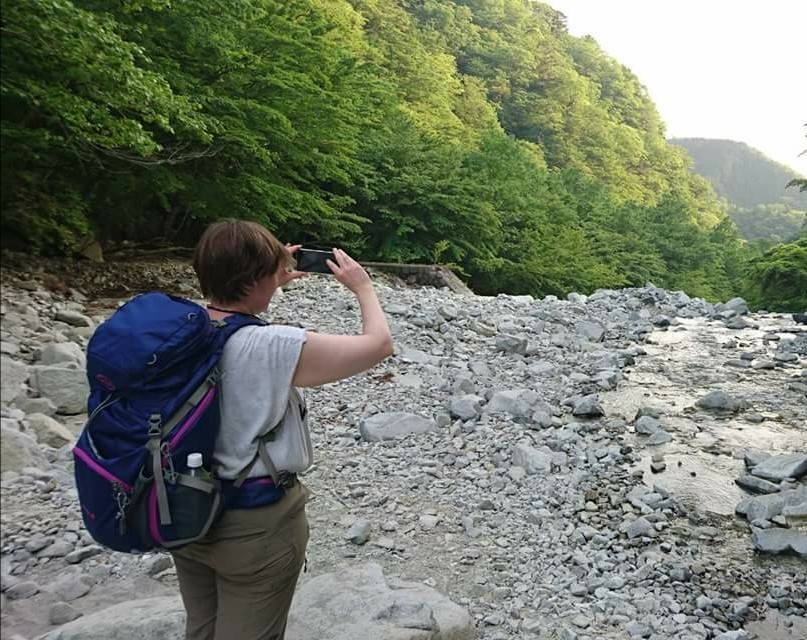 I am a hiker, walker, and abundant photo-taker. After spending my first many years in Japan in Tochigi, I relocated to Tokyo at the end of 2012. I love visiting the numerous temples, shrines, castles, and former castles that can be found in the mountains, rural areas, and tucked away within cities.
---
5 Comments
That's crazy and a bit sad about the snowmen! But I suppose it is similar to something like graffiti, unofficial and therefore must go. But why not clean the sidewalks first?

@edthethe Exactly my thinking.

We are in rural Saitama so it is a community effort to remove snow from roads and walkways. And I just love the community spirit around here. We were all out with our shovels on (Tuesday!?) the day after it fell. However, one neighbourhood family was out WHILE it was snowing... they'd clear one area, only for the previous area to become covered again. *Scratches head! Next morning they still had to shovel like the rest of us, because what they were doing while it was snowing made ZERO difference the next morning.

@Saitama I am more like that one family, I reckon. I shoveled the walkway on my floor (apartment building) twice as the snow fell. The second time, luckily, was just before it stopped, so I didn't need to do it again the next morning. I love that idea of community effort. I have always been in apartments in big enough cities that this did not happen near me or involve me, but I think that community spirit is beautiful and something I love about Japan.

@TheHikingAlto me too; I really love the community spirit and we are fortunate to see it a lot in our area. :-)