Feb 21, 2019
My first stay in Japan was not my first time outside my country. However, the difference with my visit to another country was people spoke English wherever I went, whereas, finding someone who can speak and understand English well in Japan is rather difficult especially when you live in a city such as Minokamo.
Since my husband had lived in Japan before we got married, I pretty much relied on him to deal with many things such as buying in convenience stores, paying to the cashiers, or answering the door. However, the need to communicate with other people was becoming more inevitable as days went by. Afternoon walks in the park made me slightly nervous, shopping, especially in smaller stores, became quite troublesome, and even meeting neighbors who loved to greet cheerfully, and politely, caused quite a bit of uneasiness. And to be honest, I never asked for help or assistance only because I didn't know how.
I was left with two options when meeting greeters in the neighborhood. It's either I stop and greet them with my cringe-worthy accent or pretend to walk in haste to let them know that I'm in a rush while I politely bow my head.
Obviously, I was struggling so my husband came up with a very temporary solution ̶ I reckon it was just to help me get by. He told me to memorize a phrase and make sure I pronounced it clearly and said it audibly whenever someone came up to me or tried to converse with me. Well, my memory is still as clear as crystal so I remember the phrase goes, "Gomen'nasai. Watashi wa Nihongo ga wakarimasen." I was sure no one would dare continue a conversation after hearing this unless, of course, if they were willing to speak in English.
The Japanese people, apparently, aren't known for giving up easily. They are persistent and patient. I recall walking in the park with my son one afternoon, when two men called my attention. Well, we were the only ones in the park so I assumed they were talking to me. They were in a distance so I couldn't figure out what they were trying to say. They looked like garbage collectors or cleaners so I thought they were trying to tell me to throw my trash in the basket they were holding. Anyway, I went closer and they just continued talking so I just said, "Gomen'nasai. Watashi wa Nihongo ga wakarimasen." and slightly bowed my head. They both stopped and laughed so I thought, "God did I say it right or was my accent just too funny?" The other guy smiled and spoke in phrases, "Toy…son." and handed a toy truck to my son.
I was shopping in H&M one time when a clerk came up to me; she was smiling while talking and handing me a bag. I didn't know whether it was a freebie or a discounted item. I just stood there staring at her totally forgetting what I'm supposed to say during those kinds of moments. Finally, I spoke and told her I couldn't understand Japanese...in English. I saw her turned red right away as if I embarrassed her yet she did her best to explain what the bag was for using hand gestures. With her patience, I then learned the bag is supposed to be for shopping like a shopping basket. I mean the bag looked pretty cute and classy for a shopping basket. We ended up apologizing many times to each other and exchanging bows. Quite an awkward situation to tell you the truth.
If you're curious, I've been through worse and funnier situations. I may have survived my first short stay in Japan with just a few phrases and vocabulary. Nevertheless, not being able to break the language barrier can be problematic in the long run. It can hinder one from fully benefiting from the privileges they are entitled to. Also, it can be an obstacle to some job and career opportunities.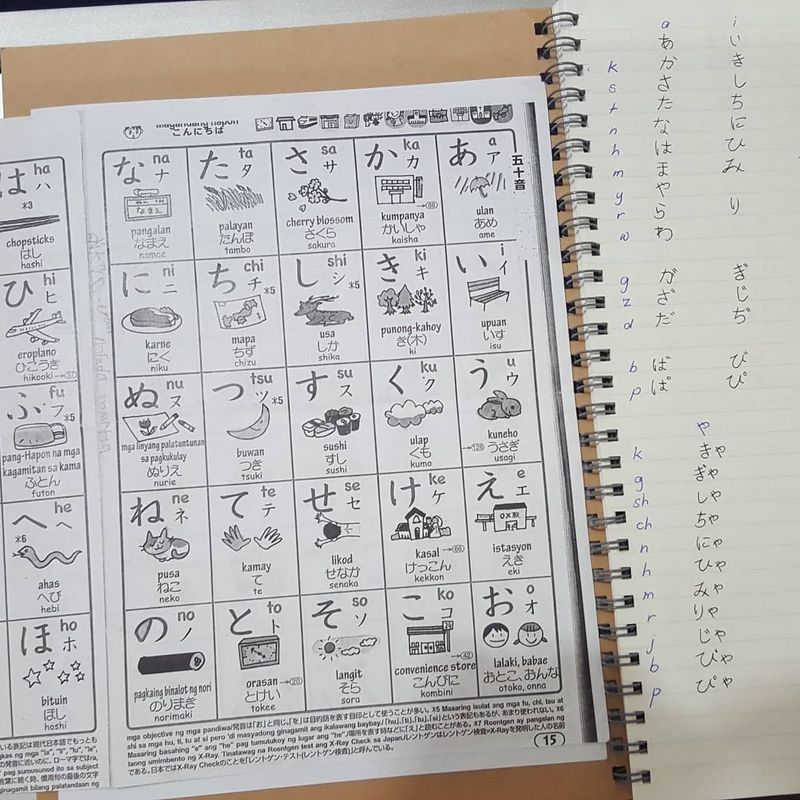 (Image above: Here's a photocopy of the Hiragana chart given to Gaijin students who are required to learn Nihongo intensely before going to a regular school. My husband's younger cousin gave me her copy and told me it would be useful.)
Learning the language including both the oral and written form may take more time and hard work but it pays to do so. To be honest, I'm having the most difficult time and find myself not moving forward at all. But, I am doing what I can afford to do at the moment.

If you're a Japanese resident, avail of the free Nihongo classes offered by the government. Apps and online tutorials are also available and some are even free. Brush up on your Nihongo not only to avoid awkward encounters but also to be able to effectively communicate in the workplace and in the community.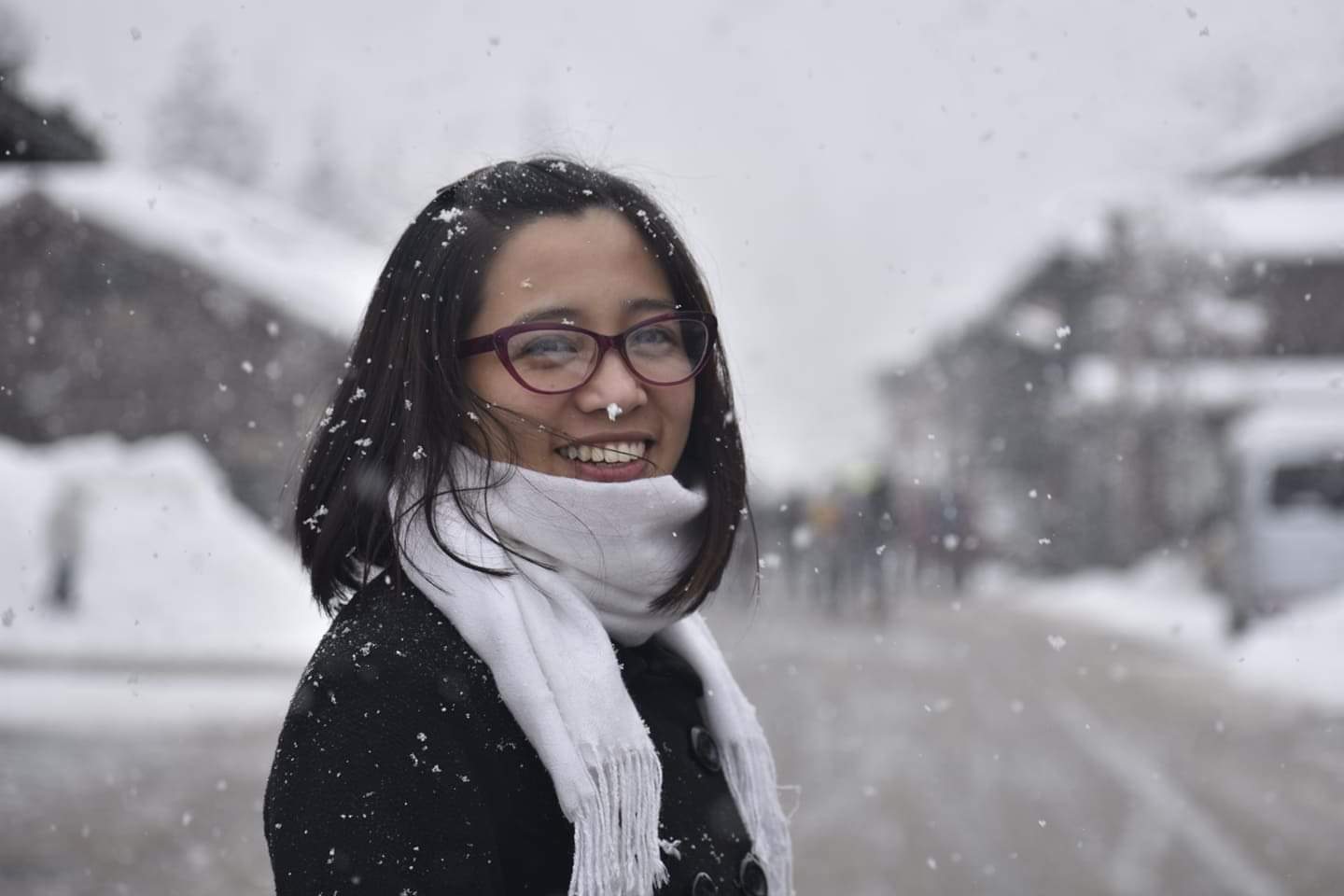 A mother, wife, and an educator. I am a Filipino married to a Filipino Japanese descendant. My family and I often travel and stay in the country when needed. I am currently a resident of Minokamo, Gifu Prefecture. I have fallen in love with the country, the people, and its culture. I enjoy writing and sharing about expat life in Japan.
---