Feb 13, 2019
Gallery
---
Winters can be very cruel and distressing to many people especially to the ones whose jobs and daily dealings are interrupted due to heavy snowfalls and blizzards. No wonder more people enjoy picnics under Cherry trees in Spring and beach walks and firework in Summer.
After a whole year of working shifts and doing heaps of over time, you finally get a short break. However, it is during winter when all you want to do is stay under the covers, hold a mug of hot choco, and put on a nice flick to watch.
Although not a national holiday, New Year's Holiday in Japan starts around 28th of December which may last until the 4th of January. This gives ample time not just to the Japanese but also foreign residents to enjoy travelling and spending time with family.
Among all the things I love about Japan, one is the places you can visit without the need to go too far away from your place which gives you less hassle and more relaxation. Since I live in Minokamo, snowfall may be quite scarce or only comes late in the Winter. I am not fond of Winter sports such as skiing so it would be a waste of time and resources visiting ski resorts around Gifu. Onsen or hot springs are also not an option for me because tattoos are still considered a taboo in these places. Considering these factors, I am left with the last best option: Shirakawa-go.
Train travel from Minokamo to Shirakawa-go can be exciting but also a bit pricey if there are more than two people. Because I was going with my husband, brother-in-law, and three of their cousins, we decided to use a private car instead.
The road trip was amusing as I watched how the infrastructures along the roads gradually changed from tall modern buildings to small traditional houses. I loved how the mountain tops were slowly encapsulated with snow caps and how tiny snow flakes filled the grounds until everything turned white.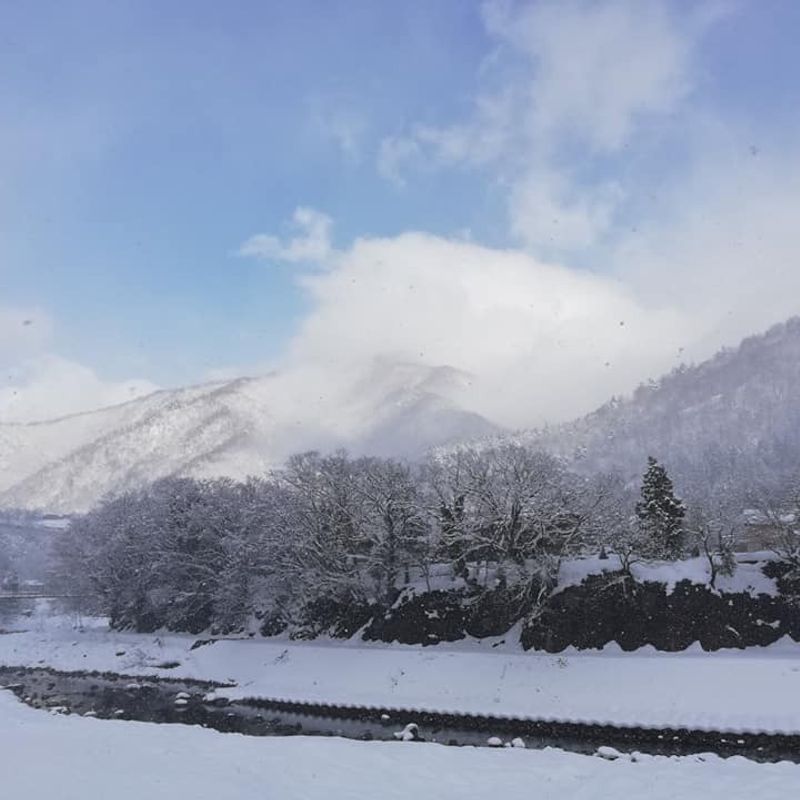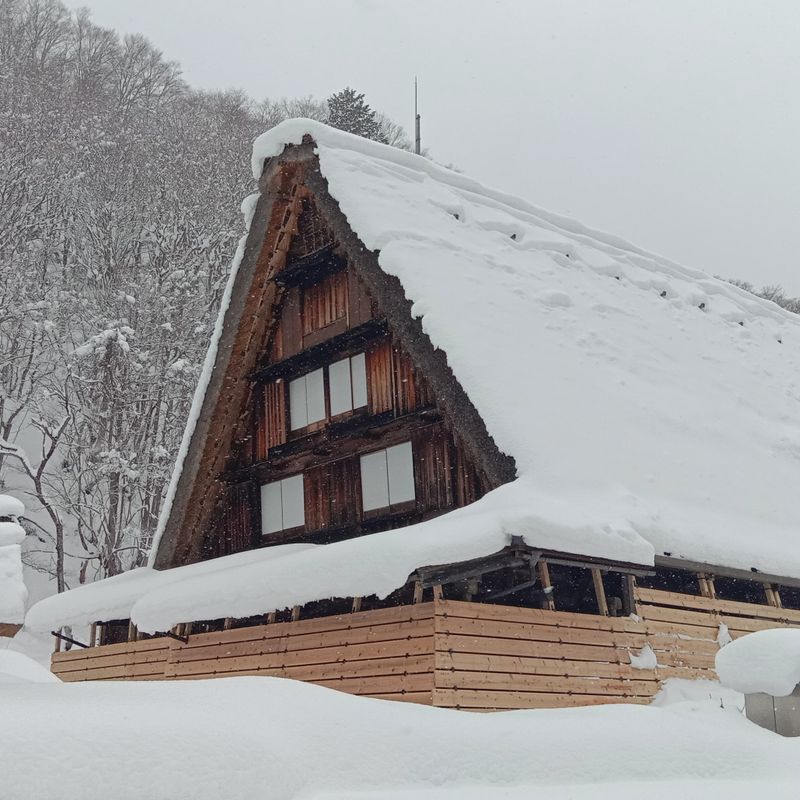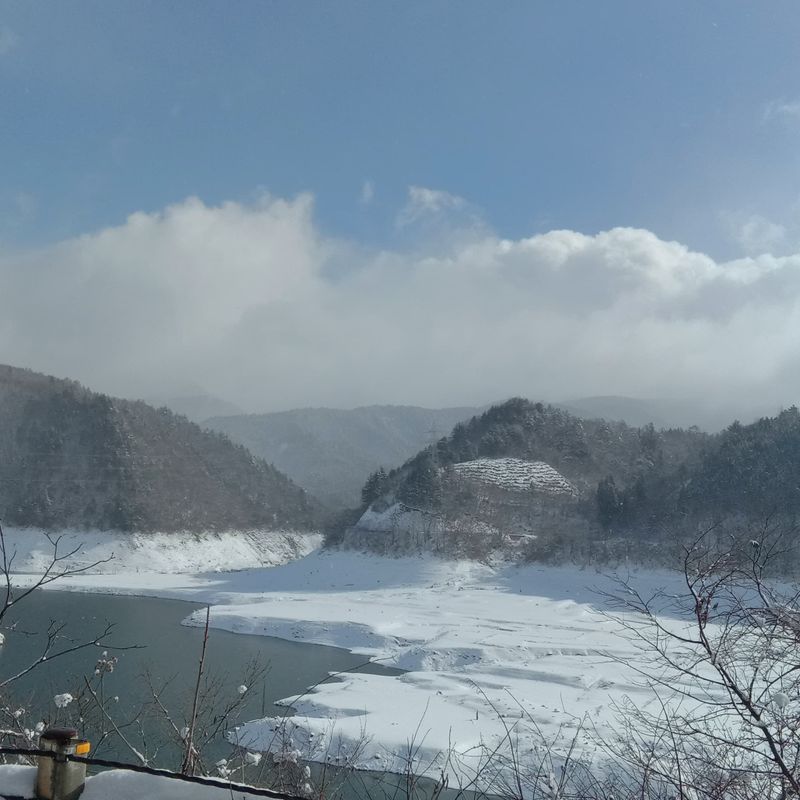 (Images above: Scenes along the road going to Shirakawa. The image in the middle is one of the first houses seen along the road before the entrance to the main village. It is one of the oldest residence in the village owned by a prominent family.)
Funny thing during the trip was that my husband kept on asking if I wanted something to eat every time we passed by a convenience store and I just kept on telling him I'll grab something on the next stop. Of course, the nearer we got to the village, the lesser stores and shops we saw until all we could see were trees, mountains, rivers...and more nature.
Arriving on the village is overwhelming as it makes you feel like you are in a completely different dimension. Have you ever watched scenes from Samurai movies where the protagonist silently walks on the snowy ground, with his hands ready to pull out his Katana as the wind gently blows his hair and snow flakes fall on his face. He then closes his eyes to feel when his enemies attack leaping from the houses around him? It is almost like that without the Samurai guy and the flying ninjas.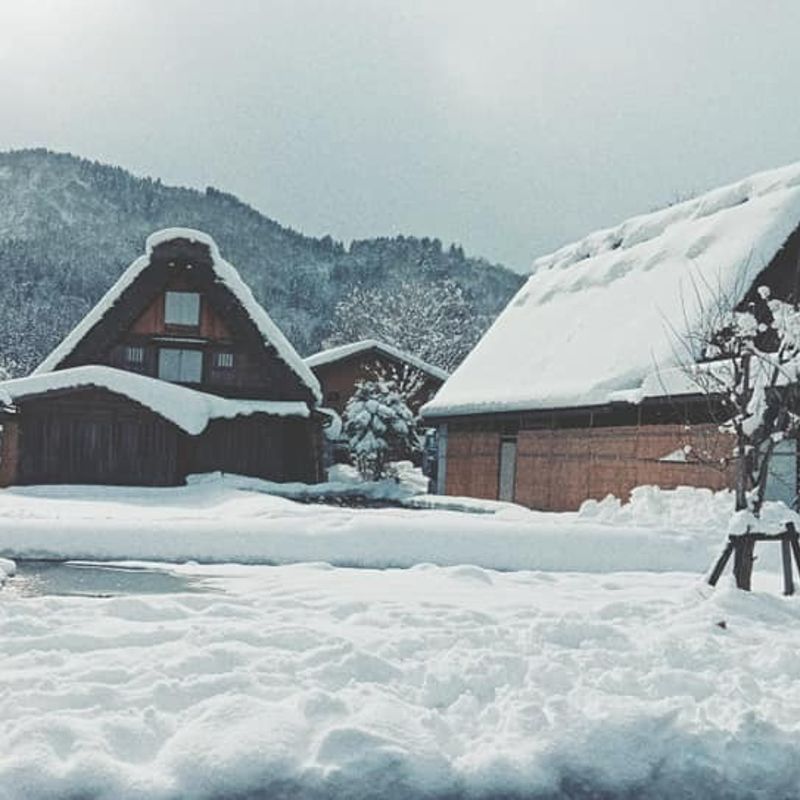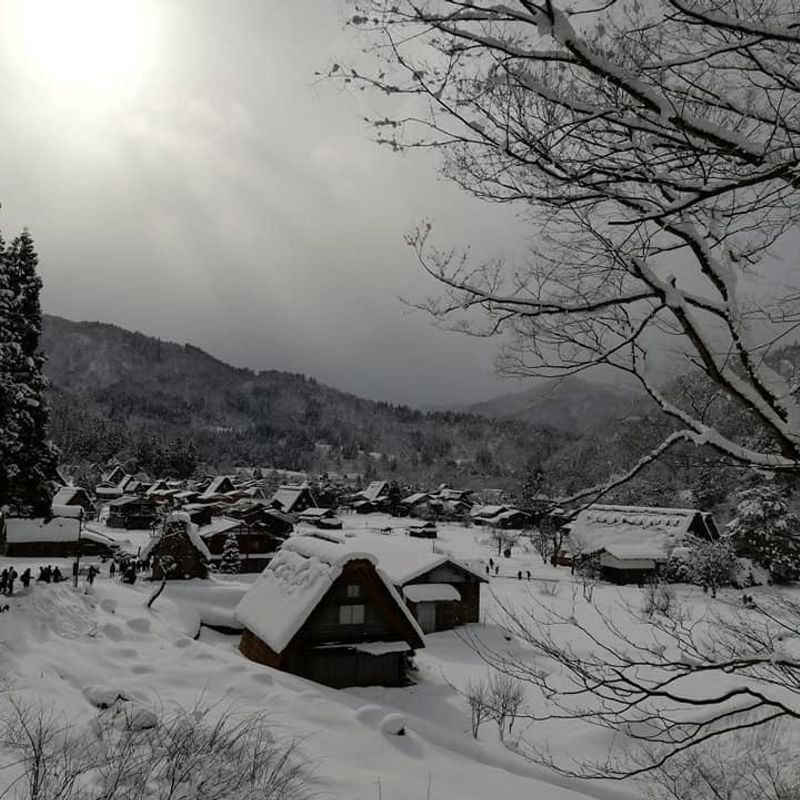 (Images above: Traditional houses that can be seen in the village.)
It is impressive how the village has been very well preserved. The traditional houses are like nothing I've ever seen before. Some of the houses also serve as gift shops, Sake houses, and food stalls.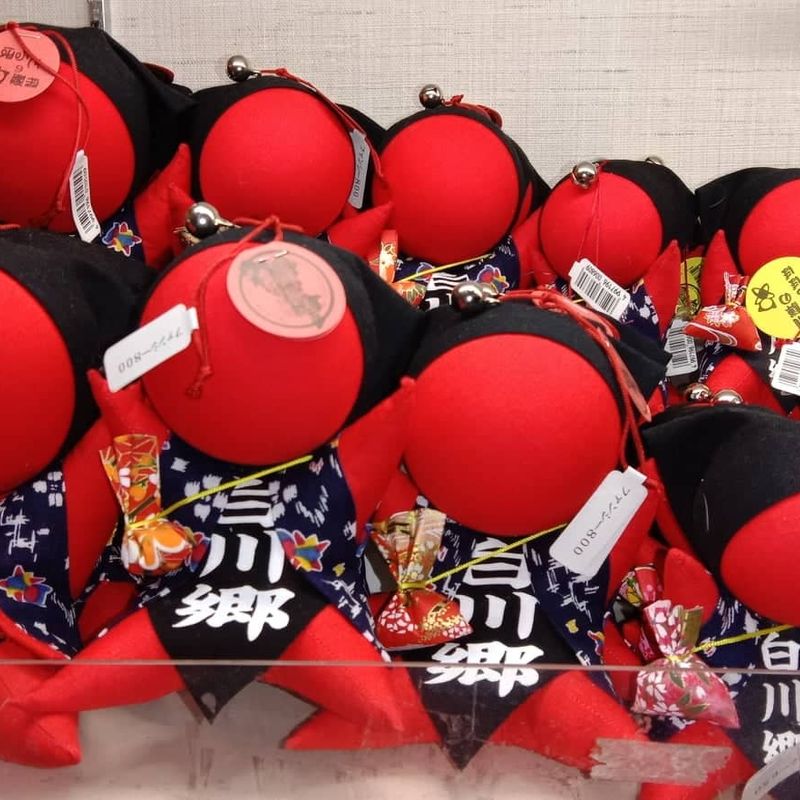 (Image above: Sarubobo- a Japanese amulet. Sarubobos are red human-shaped dolls with no facial features. These are sold in gift shops in Shirakawa)
One won't be able to appreciate the beauty of Shirakawa without a short hike to the village's viewing spot located on top of a mountain overlooking the whole village. It may take more or less fifteen minutes considering the snowy path and the snowfall. A view of the whole village from the top is surreal and breathtaking. The fusion of nature and ancient architecture creates a magnificent winter ambiance that is tranquil and warming to the soul. It is as if the village is cradled by heaven itself.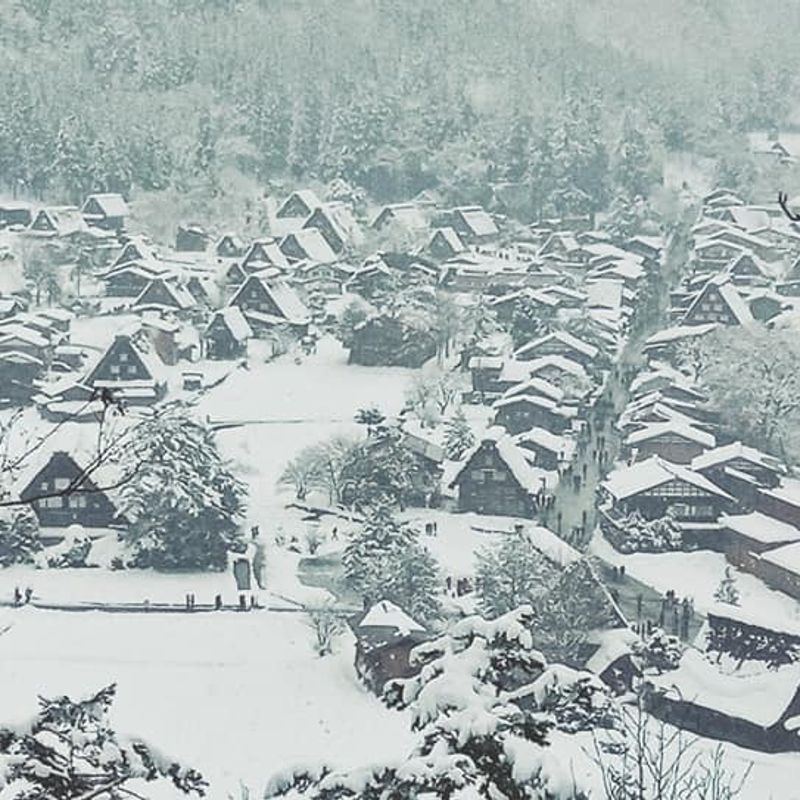 (Image above: A view of the village from the mountain top.)
Shirakawa-go is a UNESCO World Heritage Site making it a popular tourist attraction to both local and foreign tourists. The number of tourists you can expect to see may be surprising. Nonetheless, it is vital to keep in mind that discipline and a composed behavior are the key for you to take pleasure in visiting places such as this. Just follow parking rules, properly and patiently fall in line, as you know the Japanese are fond of queuing, be polite to others, wear comfortable and appropriate clothes, bring food or rather taste their local delicacies , and most of all smile and have fun.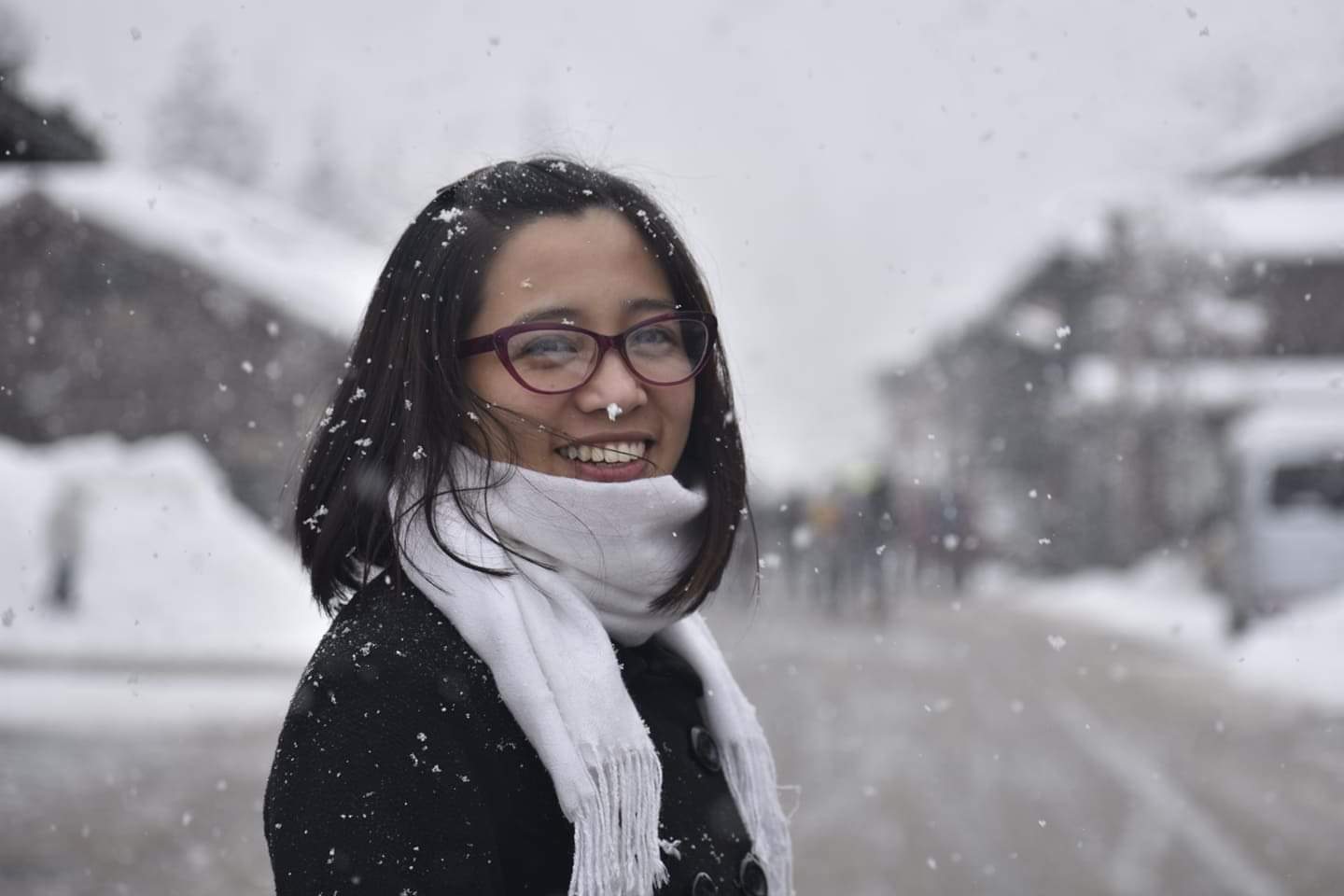 A mother, wife, and an educator. I am a Filipino married to a Filipino Japanese descendant. My family and I often travel and stay in the country when needed. I am currently a resident of Minokamo, Gifu Prefecture. I have fallen in love with the country, the people, and its culture. I enjoy writing and sharing about expat life in Japan.
---
2 Comments
Looks like a great trip. But very cold!!!

@Tomuu it was quite cold but it was wonderful :)