Mar 5, 2019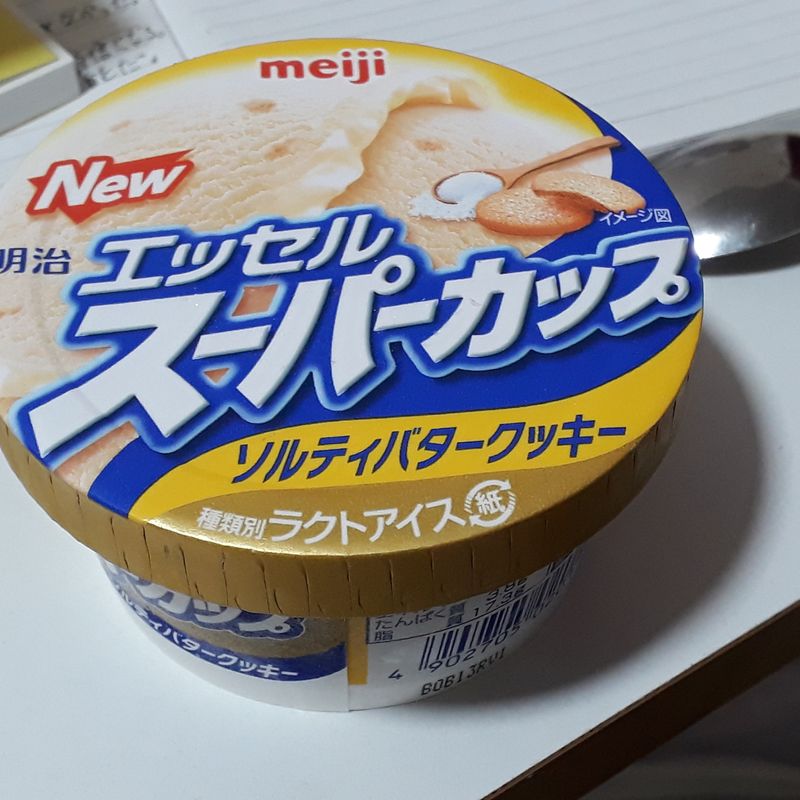 I love trying new ice cream flavours and Essel Super Cup is one of my favourite ice cream brand. So I was very happy to see that they had released a new flavour! This time it is salty butter cookie flavoured. The base is vanilla and inside there are bits of cookies, surprisingly bigger than I expected. I did not really taste any butter, though.
The flavour resembles the one MOW released last year (salty caramel) which I also enjoyed eating but is not available at Donki.
I really enjoyed this new flavor and will probably try it a few more times before it vanishes like the other limited edition flavours.
---
1 Comment
I haven't spotted this flavor yet, but for sure, I'm a Super cup fan. They seem to add cookies to most of their new flavors, but I like it!