Oct 19, 2018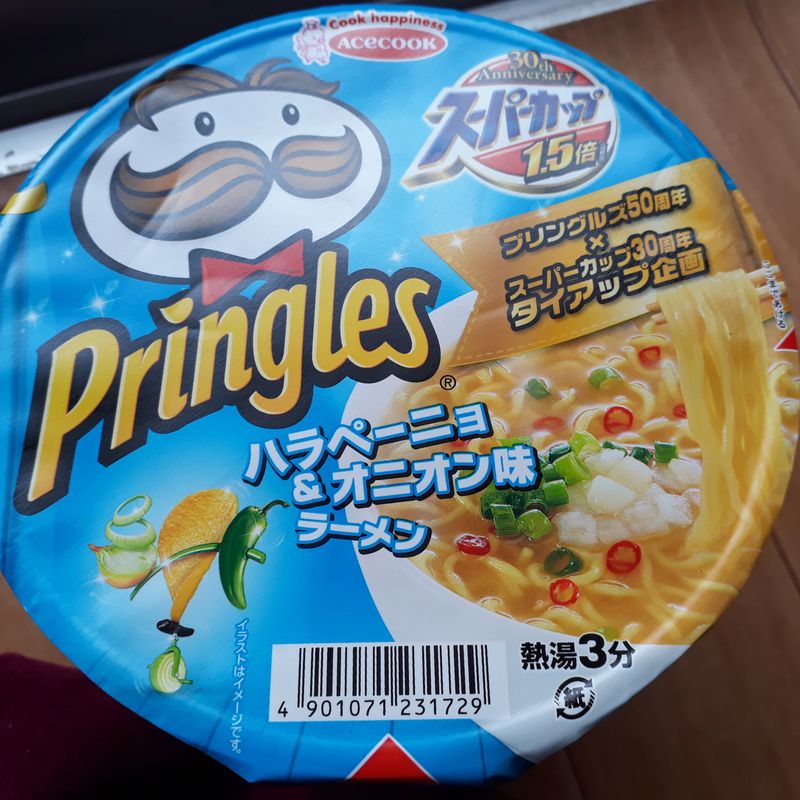 During my latest shopping trip to donki I discovered a newly released kind of cup ramen: Pringles Super Cup Ramen!
I was very surprised by this collaboration as it is quite unusual to combine a chips brand and cup ramen. Apparently they both have an anniversary to celebrate which became the reason to collaborate. It's Pringles' 50th anniversary and Super Cup's 30th anniversary.
I don't really enjoy Cup Ramen but sometimes it's nice to have. The taste wasn't too bad but nothing out of the ordinary. It was a little bit too spicy for me though so next time I won't put in all the spice.
Have you already tried this new collaboration? How did you like It?
---