Mar 16, 2018
I gotta admit that I have a big weakness for all things cute
And Japan has a lot of those things. The good thing is many items are available for as little as 108yen in the 100 yen stores such as seria and daiso. But the little price also makes it very tempting to buy new little knick knacks there especially letter writing related. So it happened again today and I melted away seeing the cheerful summer flake stickers. I might need to set a limit sooner than later...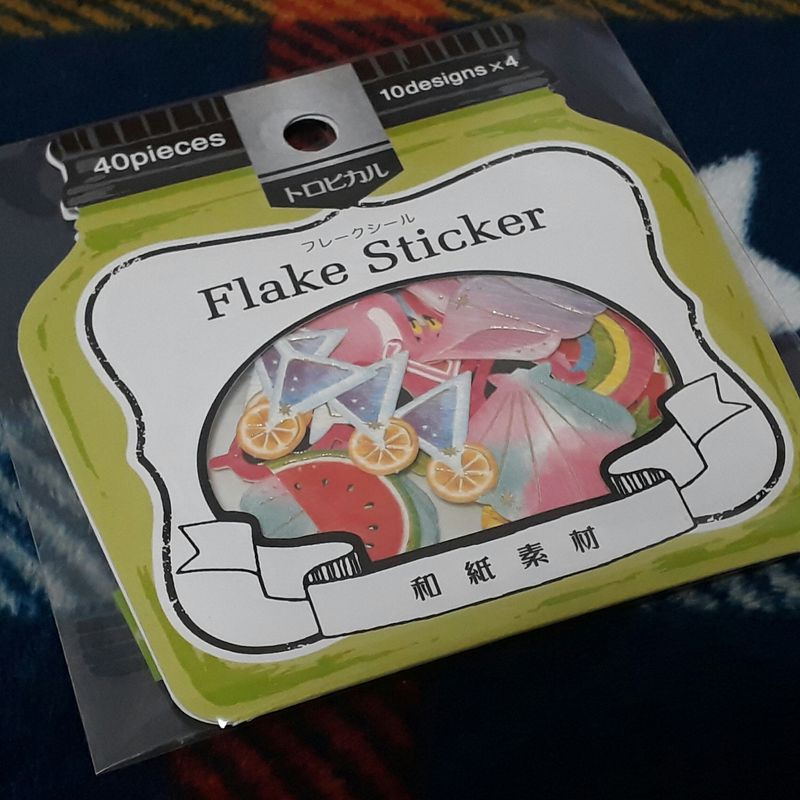 Do you have anything that you are very tempted buying even though you already have enough?
---
3 Comments
Omg yes!I have all the craft supplies! And stationary! It is so hard to resist.especially if I have the money at the time for it.

I've got a sister back home who can't get enough of the stationery from Japan. At least I hope she still feels the same way about it because I can always turn to Loft for present ideas on birthdays and at Christmas.

Office /school supplies...drool. Ever since the Sanrio Store as a kid in the 70s and 80s! My deal with myself is I have to use things up before I'm allowed to buy more.