Sep 21, 2016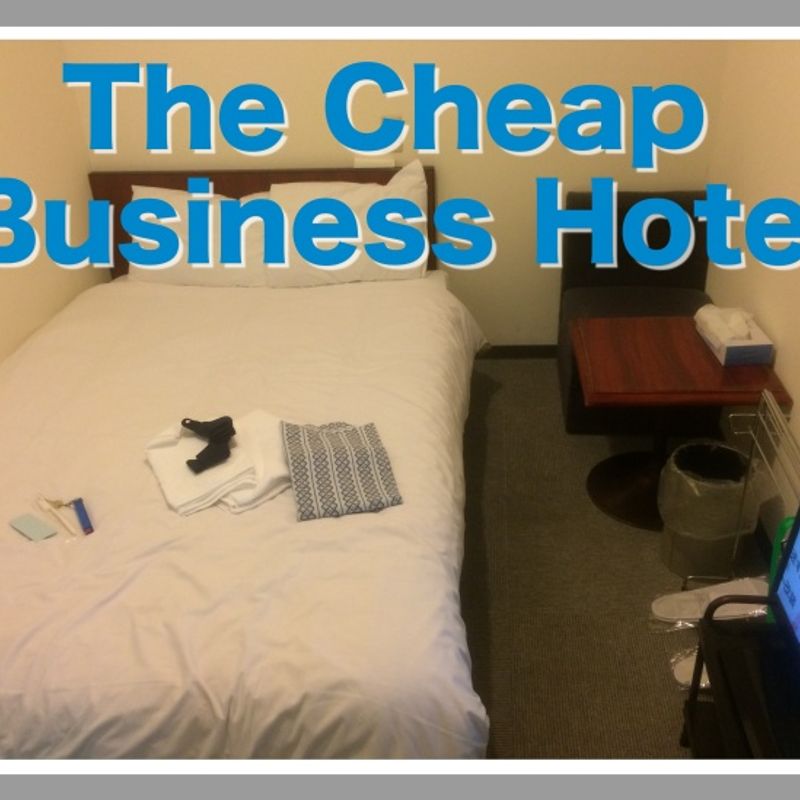 Times must be hard. Prior to a recent business jaunt to the branch office in some other part of Japan's East Coast industrial juggernaut, it came time to settle with the boss where I would be staying for the night.
Me: Perhaps the 4 Seasons? How about the Hilton? OK, I get it, a little too high profile! Well, I wouldn't be adverse to a Mercure or something of that ilk.
The boss: How about a capsule hotel?!
The heart sank a little. I mean, you can't get settled in capsule hotel, and how is it going to look at the post meeting drinks when I have to tell the high rollers I'm staying in a box? Perhaps they'd appreciate the frugality.
As it was, word came down from above that a capsule hotel wasn't the way we were going to roll. How about something in the 5,000 yen per night range? Progress of a kind I guess.
At this kind of price in Japan a hotel comes under the warm bosom of the business hotel; the functional equivalent of fast food - affordable, easy, no surprises, no fuss, get in eat (or sleep, this case) and get out.
Sometimes referred to in Japan as 'city hotels', the business hotel is a mainstay of the Japanese salary person's business trip schedule.
In this case, my hotel came in just shy of 4,000 yen per night for a single room with breakfast.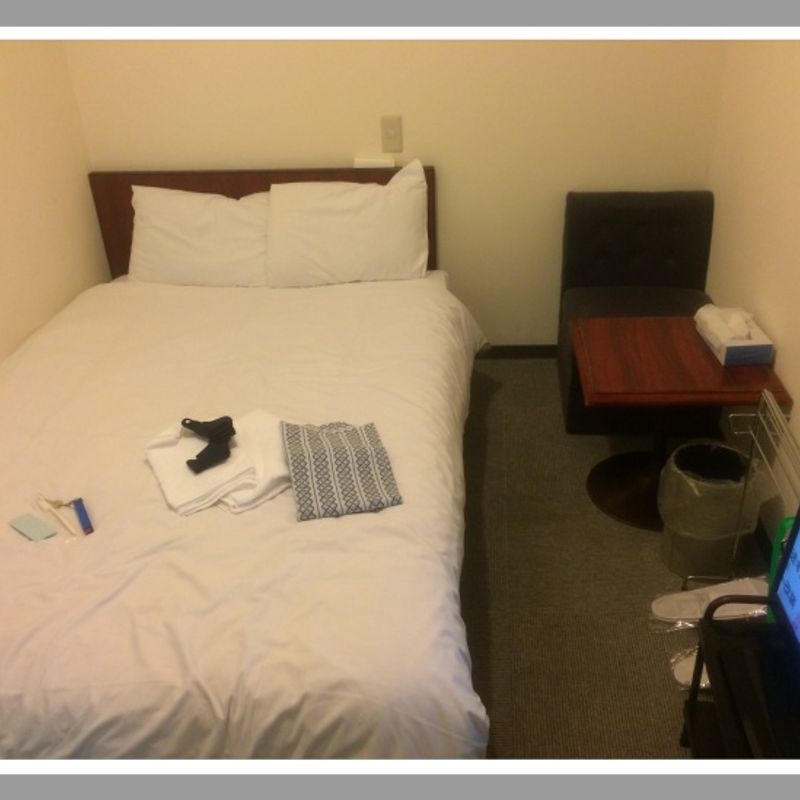 The Japanese business hotel is almost indescribable in just how bland it can be. Not that this is a complaint. I, for one, appreciate the anonymity of the whole experience (no friendly chats at reception or polite inquiries over breakfast). They are really bland though, and at the lower end of the Japanese business hotel scale you've got to expect some suspicious looking stains, undersides of beds that haven't seen a vacuum since opening, cigarette burns in the sheets, windows that open up to the side of a building some 50 cm away, and corridors that have the feel of a prison block.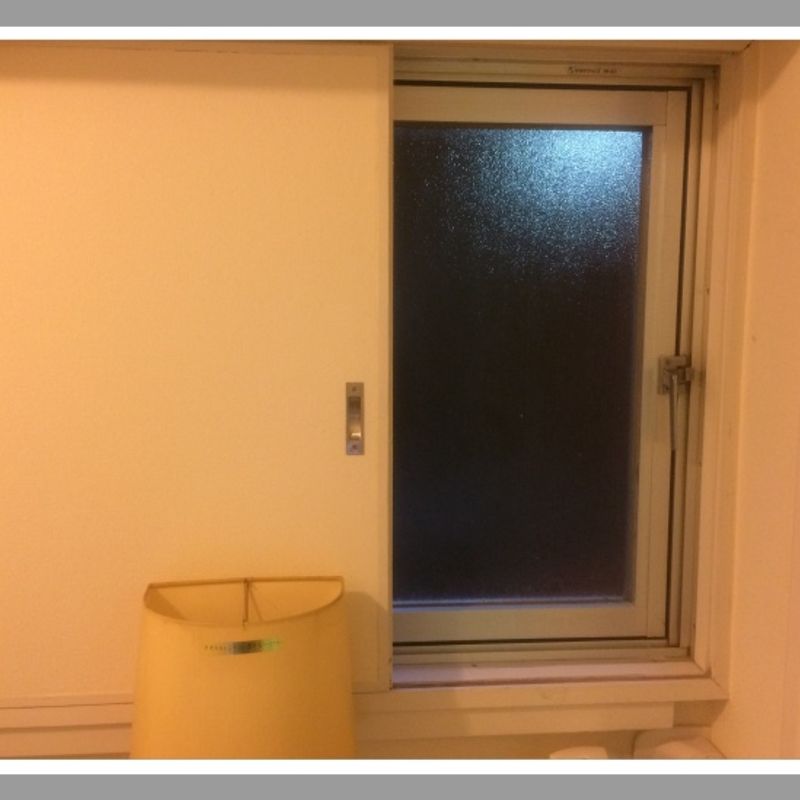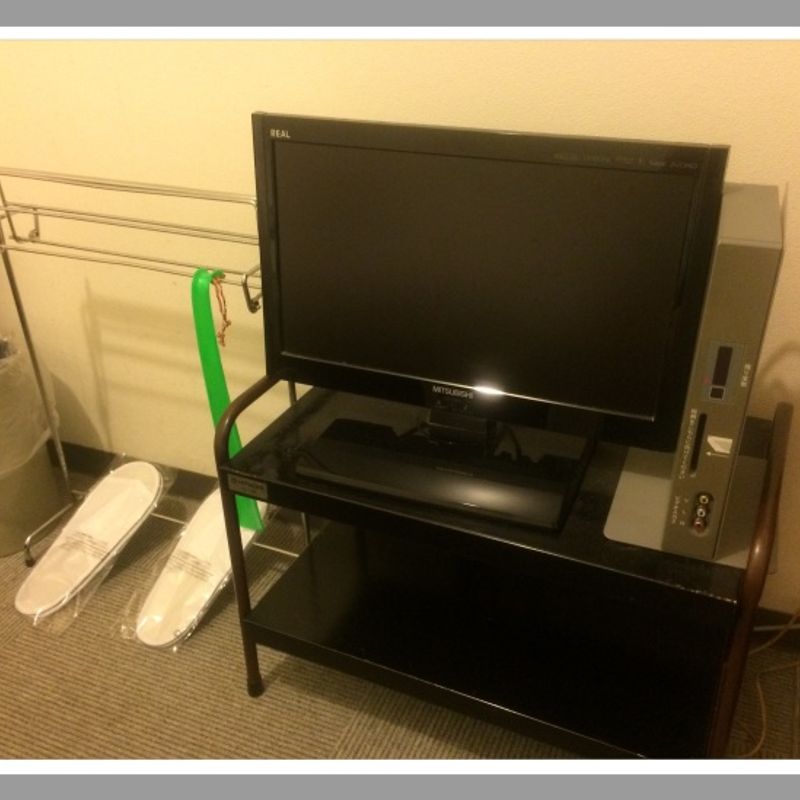 An extra 1,000 yen or two should get rid of some of those stains, and perhaps the ever present smell of tobacco but you'll still be in a tight space, the decor will be almost invisible in its lack of character, and bathroom situation will have the look, feel, and size of a new(ish) portaloo (chemical toilet).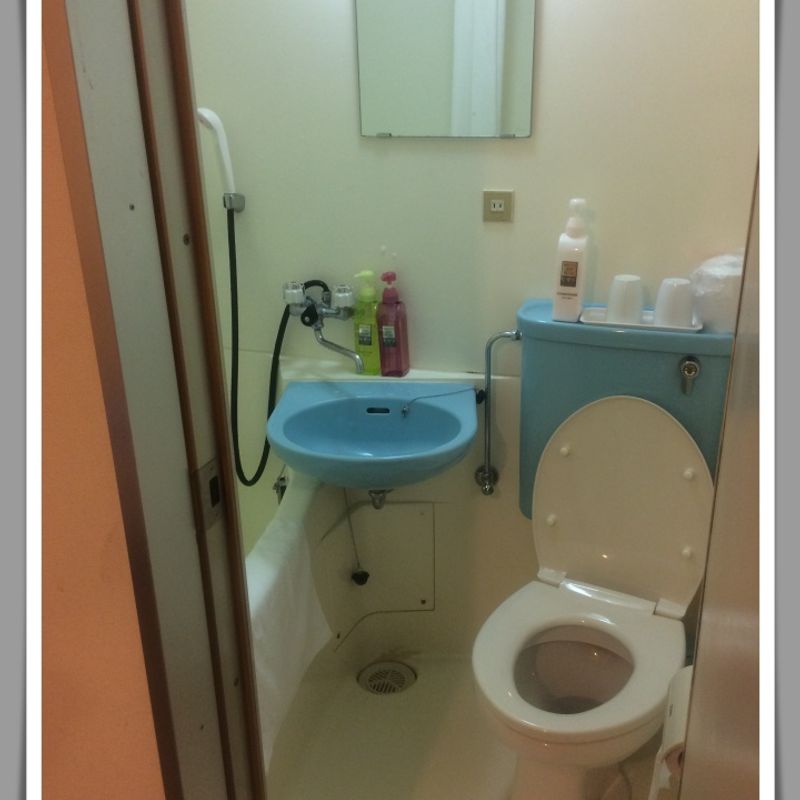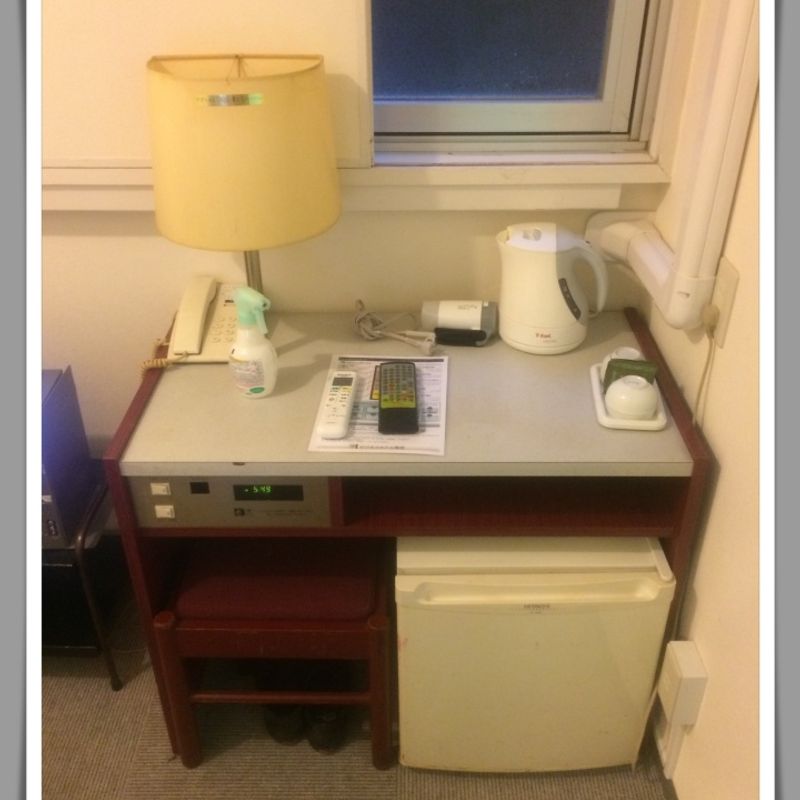 There are some quirks that might please, though. You'll likely be provided with some some kind of yukata to sling on once you've ditched the business attire and settled in the for the evening (although quite where you're supposed to lounge around in these kind of places, I'm not sure). Often times, toiletries and spare towels are put out at reception like a kind of 'accessory' buffet for guest to pick and chose from.
Expect also smoking rooms that look like a working men's club from the 1970s.
Another feature of the Japanese business hotel at this kind of rank is porn on the TV. Japanese stuff. It's not free like in a love hotel. Usually you have to buy some kind of card from dispensers located somewhere in the corridors or by the vending machines (usually not in the reception). 1,000 yen can get you access to the channels, if this is your want.
Another thing to perhaps be aware of is location. You have to take what you're given if you're not willing to go above 5,000 yen. In this case, I was slap bang in the middle of this particular city's sex district (or one of them at least). The bit of real estate next door to the hotel was occupied by one of the those 'sex tourism' information booths. You know (maybe), the ones that have those half-hearted pink curtains covering the entrance. In fact, most other accommodation in the area was of the kind that could be rented out by the hour. Not that these areas need intimidate (although they may be off putting some). They're usually bustling with people into the smaller hours and will at least serve up more in the way of character than the business hotel. Either way, this kind of hotel does what it says on the tin; get people to business. As such, you can expect it to be within walking distance of a train station.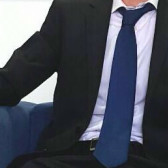 A foreign salaryman in Japan, documenting life from somewhere near 'salaryman town' Shimbashi, Tokyo. Way out of my depth!
---