Aug 5, 2017
On one of our most recent camping trips we headed to Numata in Gunma to enjoy the great outdoors, but without the unbearable heat. So you can imagine our disappointment when there was torrential rain on our way there. The rain eventually stopped, but it wasn't until the Sunday that the sun finally came out. We were just glad it did, because although we had planned for rain, we had a whole load of summer fun activities arranged for the kids. And all the supplies needed for a weekend of fun in the sun. We camp with four other families with a total of eleven kids so that was a lot of supplies! Thankfully we got to use them.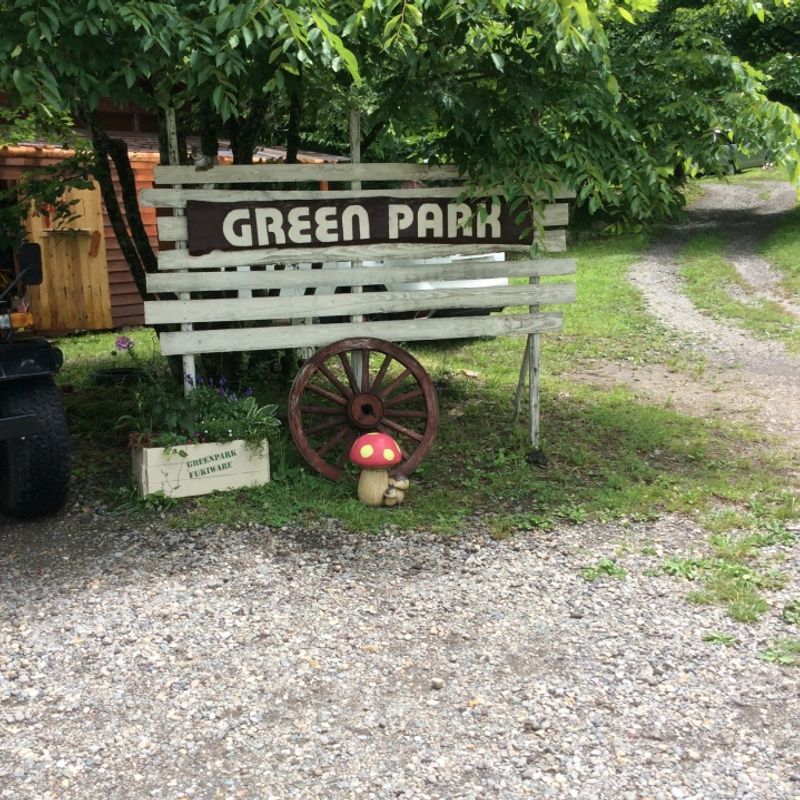 We stayed in Greenpark Fukiware which at 2017 feet above sea level enjoys moderately cooler temperatures than the Hiki district of Saitama where we are based. It is fairly easy to get to, located about 18 kilometres from Numata interchange on the Kanetsu expressway. The campsite has been around for years, decades even, but the current owners only took it over about five years ago. They've made some changes to it in the meantime and put their own stamp on the place. Their young age is reflected in the modern country decor and services they provide, such as homemade pizza making, but the campsite has kept some of its original quaintness and in terms of type of camping it is very much old style with basic facilities and few frills. It is a harmonious mix of old and new, but it is most suited to those who prefer a more legitimate experience of camping rather than glamping. It is reasonably cheap for the area it is in, although it is more expensive than other similar campsites in other areas. You would want to budget about 5,000 yen for the site and then there are additional charges for each person and for electricity.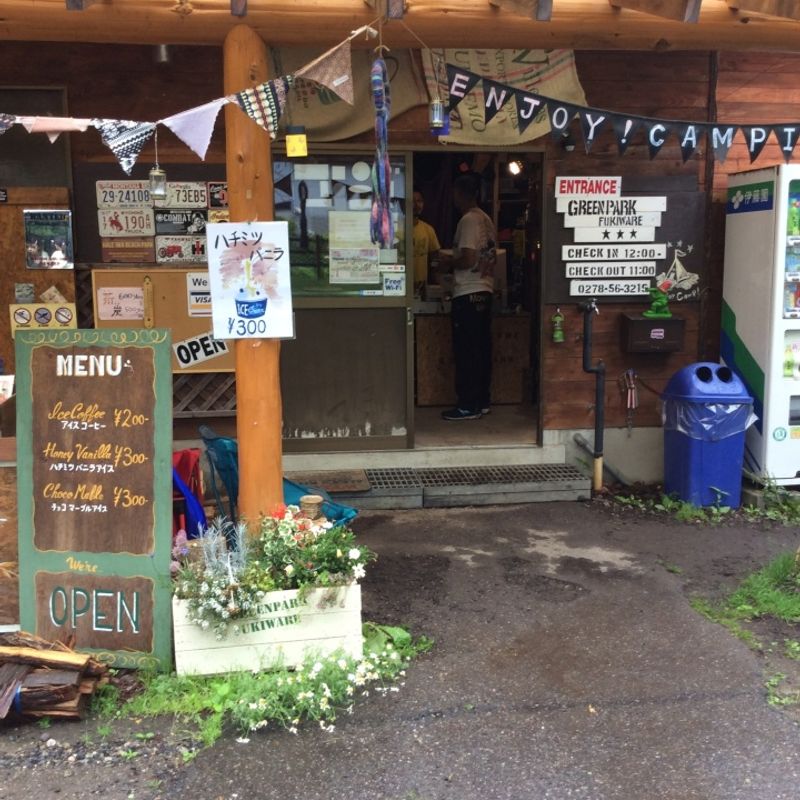 Greenpark Fukiware have tents you can borrow. They are Coleman tents and they have various sizes. There is a dedicated area for people who are renting tents. We were in a space for people who had their own tents. On one side the sites had sockets for electricity; on the other no electricity. There are no lights at each site, but there a lights along some walkways and the toilets are lit up. The toilets have supplies in them for cleaning and the campsite encourages you clean up after yourself. The area for washing dishes also provided supplies for cleaning up and something I haven't seen before: a hot water tank so you can wash your dishes in hot water. Usually campsites only have cold water flowing, if they have sinks for washing dishes at all. You can leave your rubbish at the site, except for empty aluminum cans which you need to bring home with you.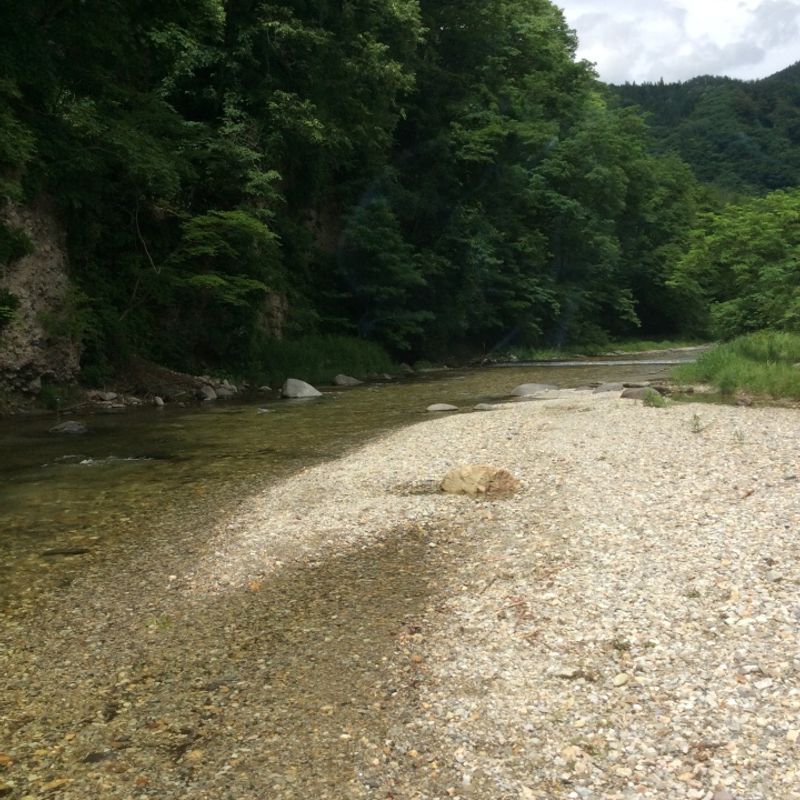 Apart from the food making events you can book to participate in for a reasonable fee, there really isn't a lot of things to do at the campsite in rainy weather. I personally didn't mind that and had planned accordingly for rain: lots of board games, jewelry making, origami, card games and storytelling. But when the sun did come out we were really delighted as there are a few things you can enjoy at this campsite in fine weather.They have a tree house that kids can play with freely, there is also a zip line swing for older children, and then there's the river. The river is particularly clean and quite shallow. It is ideal for water play for adults and children alike. There are two areas within the campsite where there are river beaches. The area near the reception is quite open and there is limited shade, but further up the river and further into the campsite there is a beautiful river beach with shade provided on one side by cliff and on the other by the spectacular trees of the campsite.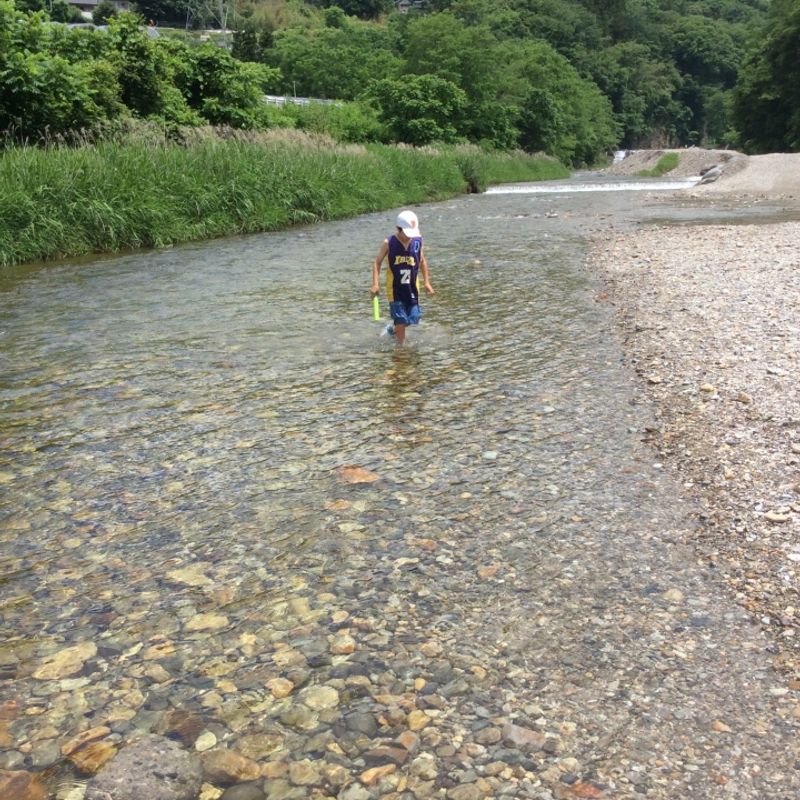 I had brought a bucket and spade for my two year old and she delighted in making stony sand castles while the older kids in the group played in the water. The bucket also came in useful for holding the dozens of tadpoles all the kids caught, and later released, in a ford of the river. We had nets, poles and insect containers for the kids to both fish and catch insects. Water guns and water balloons provided hours of fun for the older kids in particular. We always have skipping ropes, bubbles for blowing, rackets, balls and fold-up hula hoops for any camping trip regardless of time of year or weather. They are essential to the entertainment pack for camping with kids! Another thing the kids love to do is light sparklers, a type of hand held firework. We like to hike on camping trips too, and on this particular trip we had planned to hike to Fukiware falls. But apart from the after math of rain causing safety concerns, we just didn't have time. We did have sometime for the all essential summer traditions of kakigori (flavoured shaved ice) and suika-wari, which is the custom of splitting a watermelon with a stick and then eating it.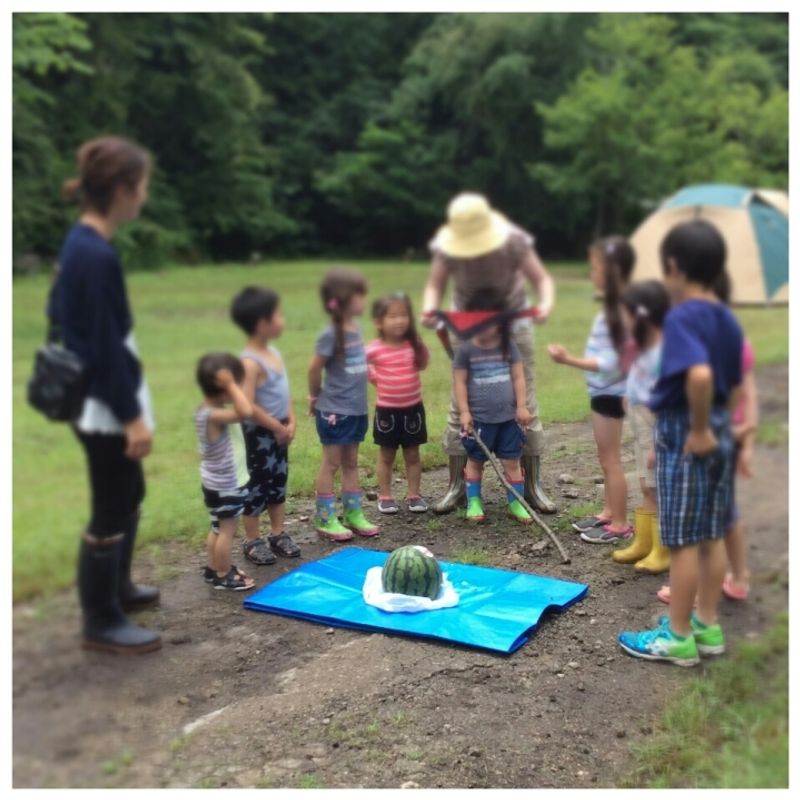 I think most kids enjoy camping, especially in the summer when there are lots of additional activities they can do such as playing in a river (lake or sea), lighting sparklers, catching insects, water sports and suika-wari. On our recent trip to Fukiware Greenpark our kids definitely delighted in all the activities we had prepared for them. Suika-wari was very much at the top of the list of the kid's favourite part of the camping trip. Due to the mess it creates it is something we only ever do outdoors in the summer on a hot day. Like river play, insect catching and camping it is one of the highlights of summer and has become synonymous with FUN IN THE SUN!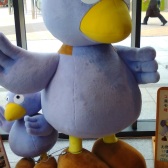 Level 8 LocalGuide with Google. Blogging about life in Japan as an Irish WAHM to 4 kids on insaitama.com.
---