Dec 12, 2015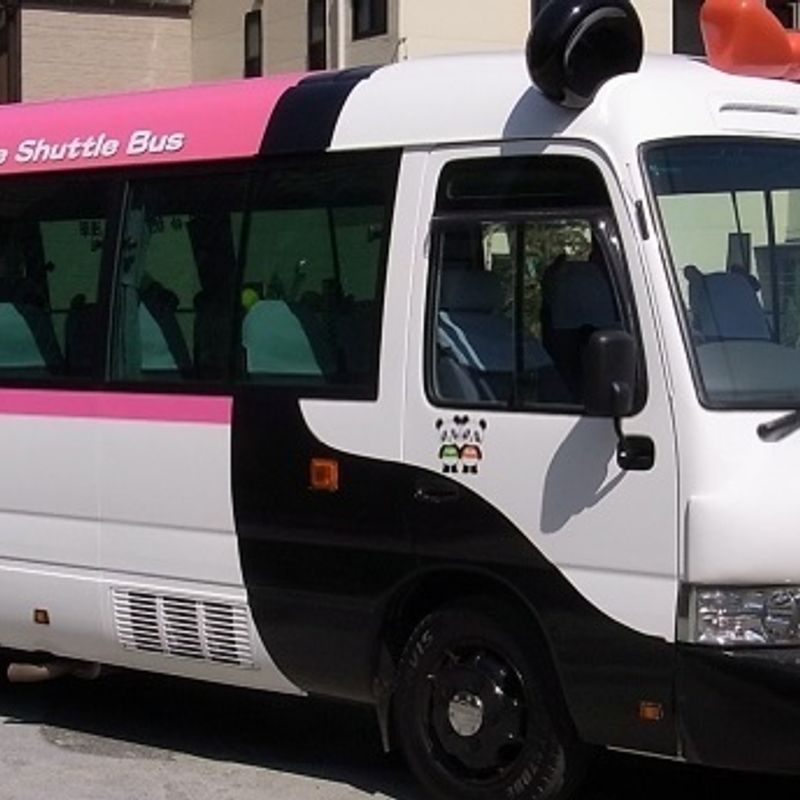 I want to share one of Tokyo's secrets: there are a number of free loop or shuttle buses in popular tourist areas of Tokyo. You sometimes see photos online of the Panda Bus, but I personally never knew it was free. Only in researching did I learn more about it and three other buses. And despite the number of English speaking tourists, expats, residents and interested parties in Japan, there was little, if any, English sources of the routes the buses take online. So I compiled one!
(This information was first published on Google+ and my not-for-profit blog insaitama.com).

HINOMARU LIMOUSINE
Hinomaru Limousine run three of the free tourist / loop / shuttle buses.
①There is one in the general vicinity of Nihonbashi called the Metro Link Nihonbashi. There's one about every 10 minutes between 10am and 8pm.

The route is:
Tokyo Sta. Yaesu Exit→Gofukubashi→Subway Nihonbashi Station→Subway Mitsukoshi
  -mae Sta→Mitsui Memorial Museum→JR Shin-Nihonbashi Sta→Nihonbashi Muromachi 1-chome→Nihonbashi South→Nihonbashi 2-chome→Nihonbashi 3-chome→Subway Takara-cho Sta→Kyobashi 2-chome→Kyobashi 1-chome

More information in Japanese on the official site:
http://www.hinomaru.co.jp/metrolink/nihonbashi/

②The Tokyo Bay Shuttle is a free tourist bus running around the Odaiba area. It operates roughly every 20 minutes between 11am and 19.40. Like the Metro Link Nihonbashi, it is run by Hinomaru Limousine.

The route is:
National Museum of Emerging Science→Fuji Television Wangan Studio→Venus Fort→Tokyo Teleport Station→Diver city Tokyo Plaza →Hilton Tokyo Odaiba→Aqua City Odaiba →Fuji Television Network→Hotel Grand Pacific Le Daiba→Aomi Parking
More information in Japanese on the official site:
http://www.hinomaru.co.jp/metrolink/odaiba/
③There is a free shuttle in Marunouchi that runs every 10 to 15 minutes between 8am and 8pm on weekdays and between 10am and 8pm weekends and holidays. On weekdays the course is slightly different to what's outlined below, between the hours of 8 and 10am. This free loop bus is brought to you by Hinomaru Limousine who also run 2 other free loop shuttle buses in Tokyo, which you will find in this collection.

The route:
Shinmarunouchi building →The Otemachi Tower → Tokyo Sankei building → Nikkei building → Keidanren kaikan → The Yomiuri Shinbun (Newspaper)→Sumitomo Mitsui banking → Yusen building →Marunouchi My Plaza → Dai-ichi Life→Hibiya → Shin Kokusai (New International) Building  → Mitsubishi building

*The Tokyo Kaikan stop has recently been removed, it maybe added again.

You can easily find the red bus stops with "Free Service" in English written on them.

http://www.hinomaru.co.jp/metrolink/marunouchi/index.html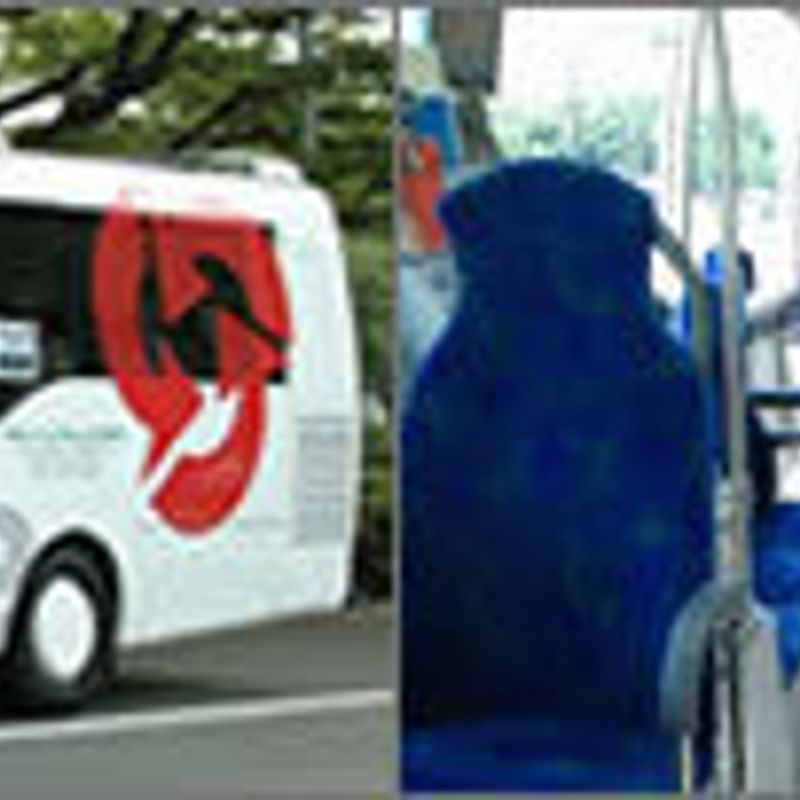 Panda Bus
Panda bus is a free shuttle bus that runs between Asakusa and Tokyo Skytree . This fantastic FREE loop bus runs approximately every 50 minutes between the hours of 9.50 and 17.20. If the bus is full you can not ride it, you have to wait until the next one 50 minutes later. They tend to get very packed at the weekend. It stops at some of Asakusa's top tourist spots and some lesser known ones too.

The route is:
Rox → Sushiyadori → KaminariMon → Suijo (Water) Bus →
Tokyo Skytree station mae → Hanakawado → Tobu Asakusa Station Mae → Cafe W.E → Niten Mon→Matsuchiyama shouden →Imado shrine →Asakusa Police Station → Asakusa Kenban → Yoshimoto Asakusa Kagetsu → Asakusa Hanayashiki mae →Asakusa Rokku

There is some information in google-translated-pages on their official site. http://www.pandabus.net/pg130.html


Please do let us know if you know of any other free shuttle buses that operate in Tokyo.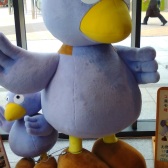 Level 8 LocalGuide with Google. Blogging about life in Japan as an Irish WAHM to 4 kids on insaitama.com.
---
2 Comments
wow it's free, Japanese people even does not know this information i guess. this really gonna help people. By the way little tips of city-cost, put your picture with image1 section of post edit screen, then your blog post appear to 'Users blog' of top page ;)

@Yuju Thank you so much for commenting Yuju. These are great services, I hope people can get good use out of them. Thank you very much for the city-cost tip. I'm new and I appreciate the help.