Feb 18, 2016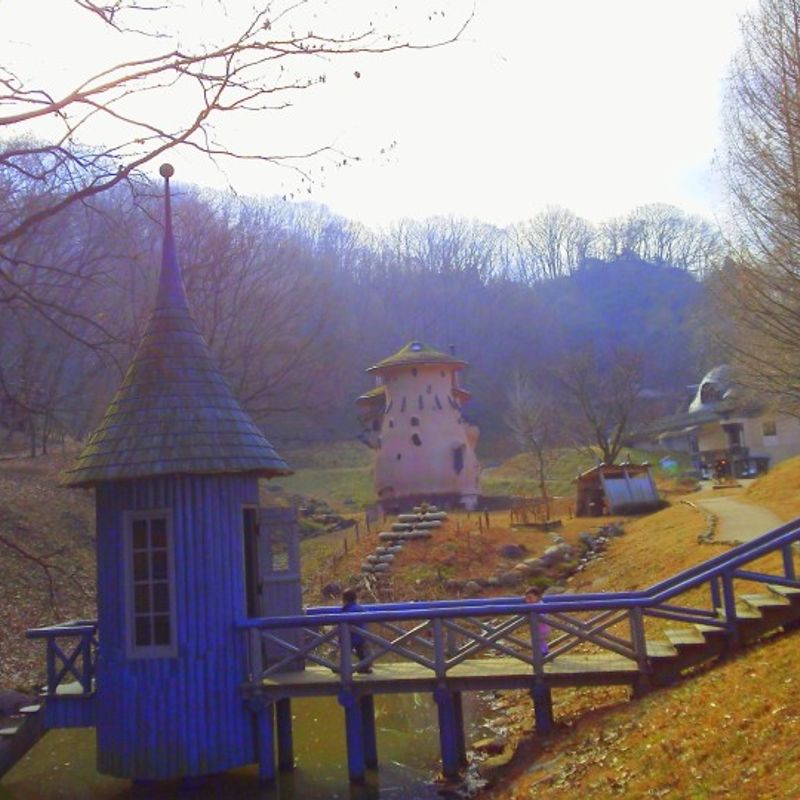 When I came to Japan in 2000, the Moomins were everywhere, Moomin stationery, Moomin back packs, Moomin food. Had there been a new Moomin movie I hadn't heard about? No, Moomin survived the long haul in Japan, because they are cute. It goes deeper than that, but for the sake of this article, that's the bones of it.

I started following the Moomins in Japan, it was hard not to, and started to hear of Moomin shops, restaurants and even a park, in the Kanto area. Over the years I've checked most of them out. My three favourite Moomin themed places are:

MOOMIN VALLEY

Akebono Kodomo no Mori in Hanno City (Saitama) was nicknamed Moomin Valley due to the quirky buildings and Moomin paraphernalia in the park. It is a really fun place with young kids. They have various different buildings, one of which is a small library with lots of Moomin books. It is also a nice area to go hiking. When I first wrote about Moomin valley a few years ago there was no information about it in English on the web, there was barely any information in Japanese. With that and its location hidden behind a sports ground, I called it Saitama's best kept secret. Then last year, the owners of Moomin in Finland blew that out of the water with a big announcement that put Moomin Valley on (nearly) everyone's radar. They are turning Moomin Valley into the first Moomin theme park outside of Finland. I broke that news on my blog then: http://insaitama.com/saitamanews-moominpark/ . The good news is that we only have a year to wait until its completion. Guess who'll be first in line!
For full information in English on how to find the park, its opening hours and more information:
http://insaitama.com/moomin-valley-akebono-forest-in-hanno-city/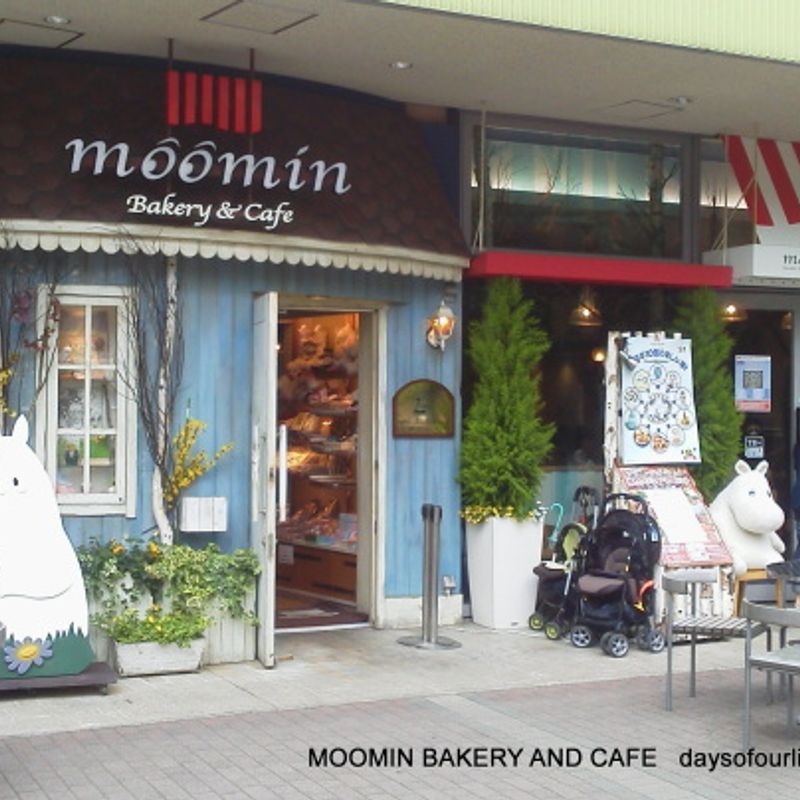 MOOMIN CAFÉ AND BAKERY
In Tokyo Dome City you can enjoy the company of giant Moomin stuffed toys as you eat your Moomin shaped baked goods in the Moomin themed café and restaurant. They also serve lunch, for which there's often a queue. You can avoid the queue if you just want to buy from the bakery and eat in. The café is decorated with Moomin pictures and paraphernalia, even the menus and the latte. They have Moomin books for the kids to enjoy. Tokyo Sky Tree Town has a similar café called Moomin House café.
For more information in English about Tokyo Dome City's Moomin café and some more photos:
http://insaitama.com/a-day-out-in-tokyo-with-toddlers/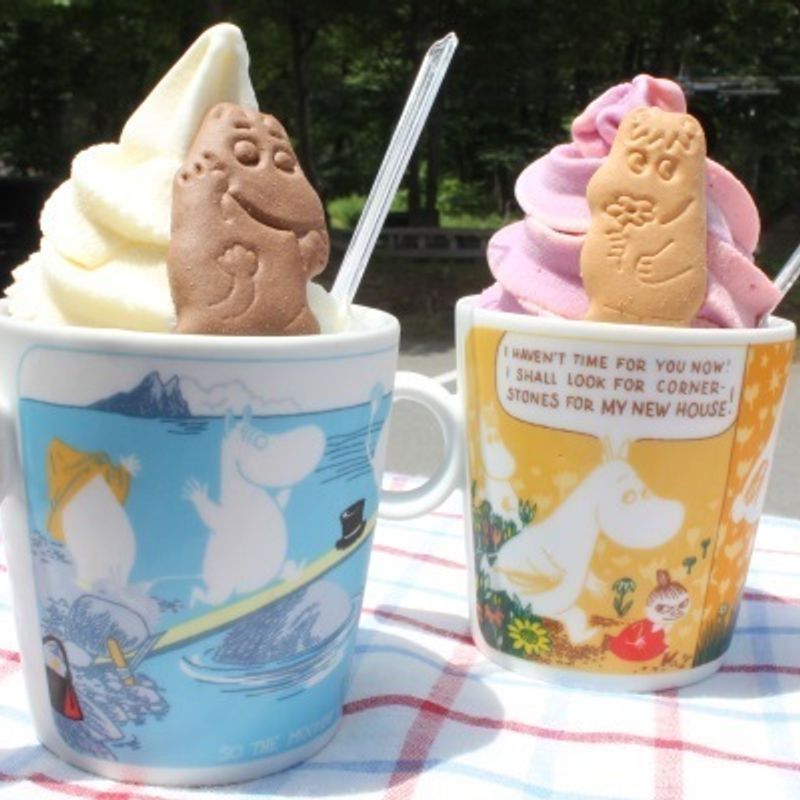 Moomin Shop in Finland no mori
There is a small, but fun Moomin shop in the Finland no Mori (Forest of Finland) in Nasu, Tochigi. You can buy Moomin character stuffed animals and crockery among other things. For 500 hundred yen you can enjoy ice-cream in a Moomin cup which you get to keep as a souvenir. That image is taken from the official website: http://finlandnomori.net/moomin.html . Not related to Moomin, but if you do go to Finland no mori, be sure to check out the hammock café. It's a great place to hang out! For a little bit more in English about Finland no Mori: http://insaitama.com/santastic-tochigi/

This is just a small selection of Moomin shops and restaurants available around Japan. I imagine when the Moomin theme park opens in Saitama next year, there will be an increase, and we'll be seeing Moomin back packs and pencil cases again.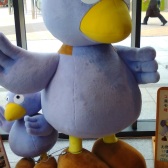 Level 8 LocalGuide with Google. Blogging about life in Japan as an Irish WAHM to 4 kids on insaitama.com.
---
4 Comments
Japan really loves the Moomins. I suppose that makes sense. Exciting news about the Moomin theme park. Back home, the Moomins or, rather, the cartoon, is usually described as being a bit eerie!

Omg!!!! This is so cute! I totally wanna bring the kids here and I don't even like moomin much! Definitely gonna hit it up. Another great article!

@DaveJpn Yes, I always thought it was a bit creepy until I came here. The older generation "grew up" with Moomin as it was shown on TV in Japan, but I think the younger generation may just like the cuteness of the characters without necessarily have watched or read the Moomins. I am excited about the theme park though, especially as its in my prefecture. :-)

Thanks Samantha :-) @Samantha The main house you can see in the background of the first photo, like a toadstool, has lots of nooks and crannies. Perfect for kids, so much to explore. There's a nice enough playground nearby too. Hanno has quite a lot of stuff for kids, but I'd recommend going by car rather than train. In the summer, the riverside is lovely for a splash. Thanks for commenting. :-)