Feb 28, 2019
On a beautiful sunny public holiday in February, I was stuck at home in the kitchen. For anyone who knows me, there is so much wrong with this sentence. For one, indoors on a sunny day, especially a public holiday. Moreover, stuck in the kitchen - a place as foreign to me as a butcher's shop to a vegan. However, for the sake of my daughters, the kitchen confined me for a couple of hours that particular day.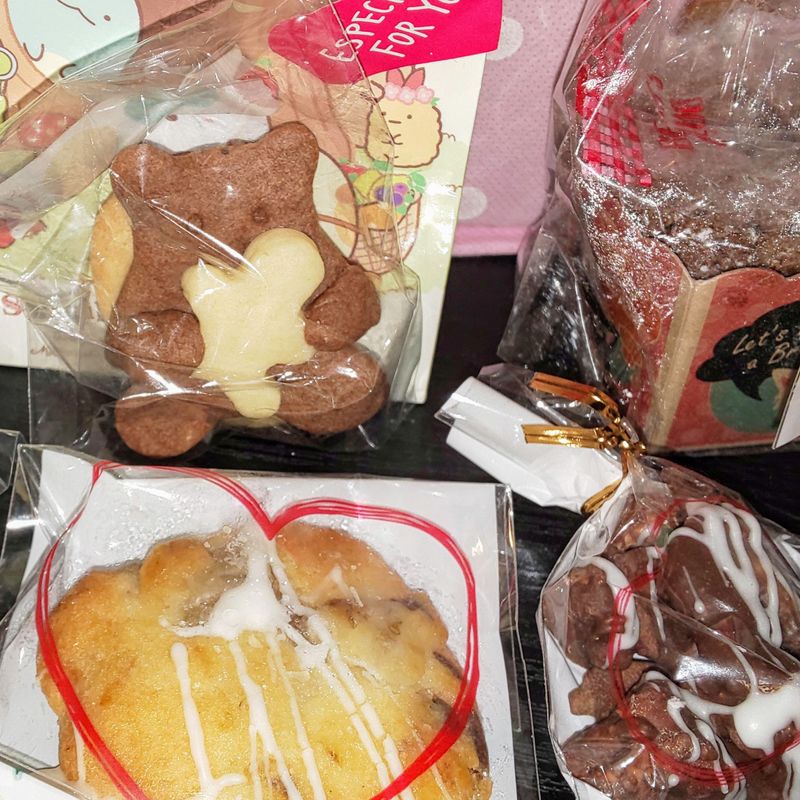 You see, I have one daughter in second grade of elementary school and two in preschool. And Valentine's Day for them is all about tomo-choco. Tomo-choco is short for tomodachi chocoretto. Tomodachi means friend, chocoretto means chocolate. Chocolate for friends. Traditionally, in so far as Japan's short "tradition" with Valentine's goes, in Japan, women give to men on Valentine's Day, and men to women on White Day. However, in recent years, young children do neither. Girls give to and receive homemade chocolate and sweets from their friends on Valentine's day and receive chocolates from Papa, Jiiji and any other male relatives on White's day. A win-win for them.
In my experience, friends are generally female friends, although if they have close male friends, as in the case of my oldest 8-year-old daughter, they give to them too. In that situation they don't get back from the boys until White day. But their female friends exchange with them on that day. And also, in my experience, gifts given as tomo-choco by young girls are homemade.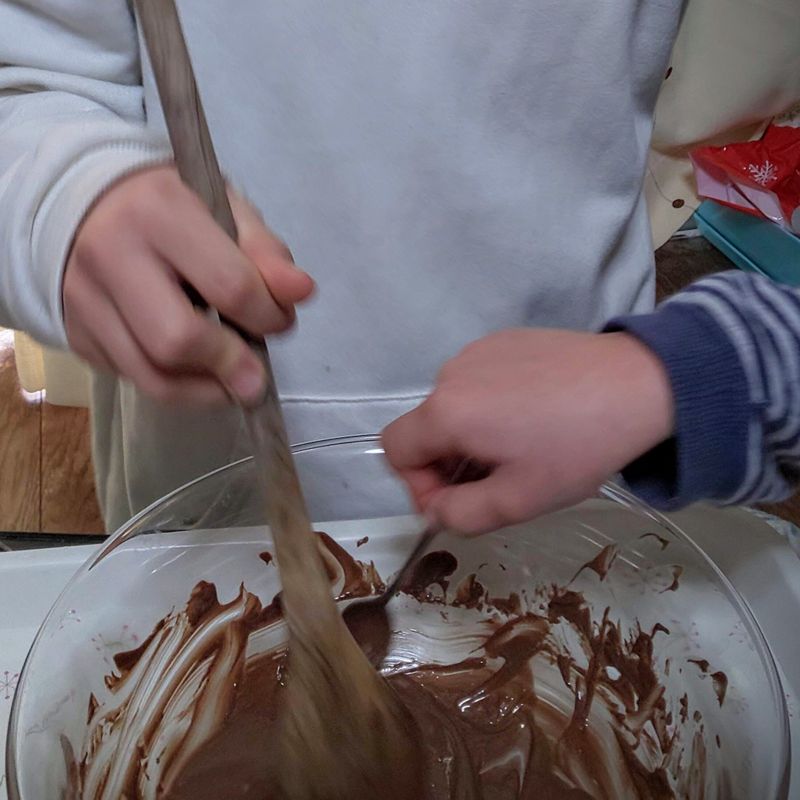 So there I was on that glorious sunny bank holiday Monday, melting chocolate and preparing other necessities for homemade donut and chocolate treats the kids could give their friends on Valentine's Day. In fairness, it was a lot of fun and indulgent too! The kids thoroughly enjoyed it, especially tasting their wares.
On February 14th itself exchanging tomo-choco involved driving to friends houses to give the chocolates, and a trip to the elementary school. There 14 (of 21) female second graders congregated for the exchange. For days after there were additional trips to give "okaeshi" (return gift) for tomo-choco one of the three of them received unexpectedly. Likewise, there were knocks on our door over the next week of friends dropping of okaeshi for one of my daughters.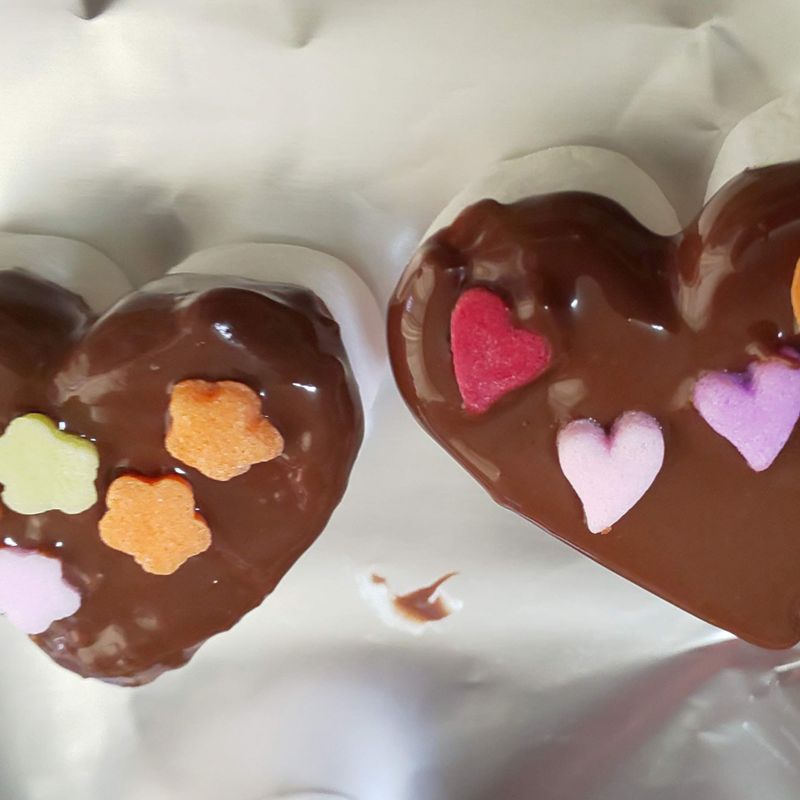 The kids ended up with bags of chocolate and confectionary. They haven't even gotten through half of it. It reminds me of the stash of goodies I would have accumulated by the end of a chocolate and sweet free lenten period. There is talk of doing it all again for White Day on March 14th...all I can do here is roll my eyes and pray that March will not be taken over by tomo-choco too!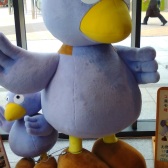 Level 8 LocalGuide with Google. Blogging about life in Japan as an Irish WAHM to 4 kids on insaitama.com.
---