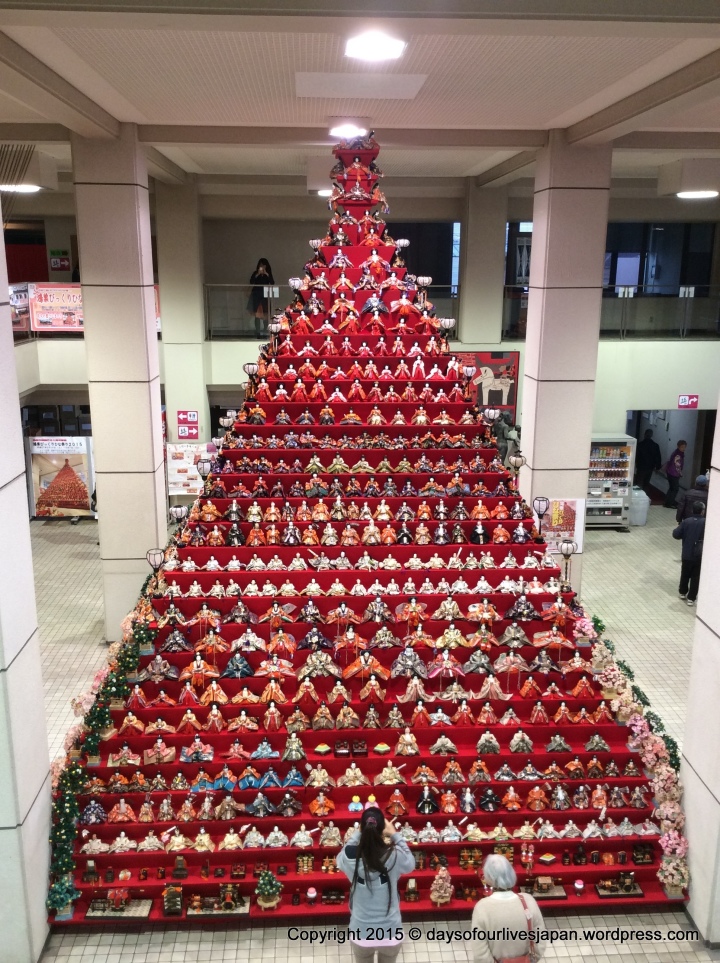 The doll's pyramid display in Kounosu Saitama is the tallest "hina matsuri" (doll festival) dolls display in the whole of Japan. There are 31 platforms and it is 7 metres high. In previous years, the display was hosted in the city hall, but this year they have moved the display to the much more accessible Elumi shopping mall, beside the Konosu train station. The station is on the Takasaki line and can be reached from Tokyo in about one hour. The mall's website is: http://www.elumikonosu.com/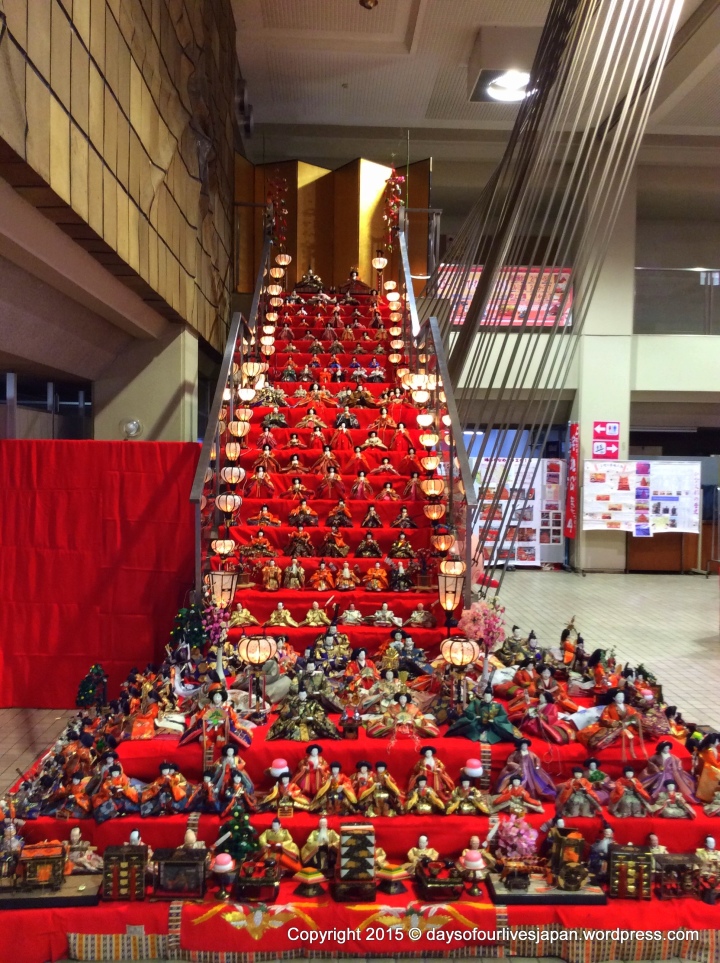 The display is open to the public and FREE to view. You can view the doll displays from February the 17th to March 6th. Between the 18th of February and the 5th of March you can view the dolls from 10am to 9pm. Today, the 17th, you can view the dolls from 10.30am and there are special events planned for this the opening day. On the last day, March 6th, the exhibition will close at 3pm. This information was adapted from my personal blog where you can view more photos and obtain more detailed information:
http://insaitama.com/konosu-bikkuri-hina-matsuri-surprising-doll-festival/
(previously called daysofourlivesjapan.wordpress.com)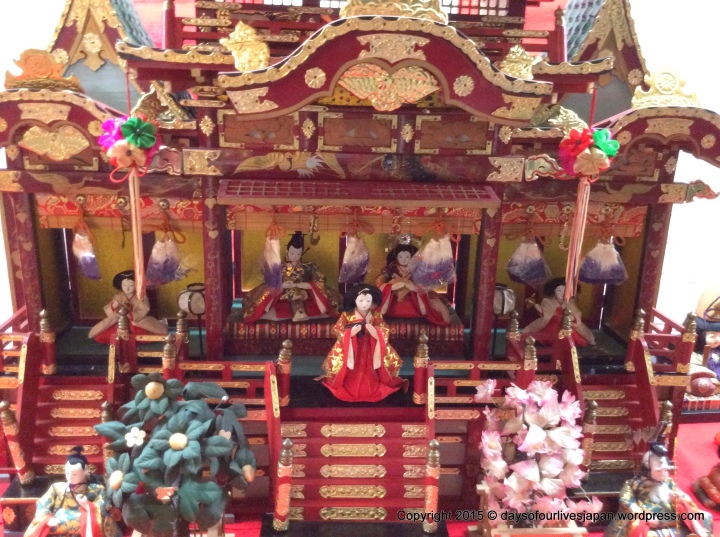 Other areas of Kounosu also have doll displays. Most are tiered displays, but
Kakyuu no sato
also has beautiful hanging doll ornaments. All of the exhibits are now open to the public. More information in Japanese is available on the official site:
http://kounosubina.main.jp/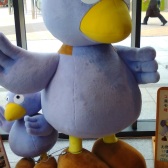 Level 7 LocalGuide with Google. Blogging about life in Japan as an Irish WAHM to 4 kids on insaitama.com.