Sep 12, 2017
I was one of the lucky ones. I came to Japan with my Irish University and six of my friends to boot. Then I was working in a giant japanese conglomerate where the environment made it easy to make both Japanese and foreign friends. I worked in different places over the years and the story kind of repeats itself... until the day I found myself in rural Saitama on maternity leave and life as I knew it was but a distant memory.
The answer to the rhetorical question in the title is an easy one; the Association of Foreign Wives of Japanese, but let me preface it a little. The Association of Foreign Wives Of Japanese (AFWJ) has been in existence since 1969. You pay to become a member of the association and with that membership comes access to a network of women in the same position as you as well as a whole load of resources including the very popular bi-monthly AFWJ journal. When I first heard of the Association of Foreign Wives my initial gut reaction was "...but why would I pay to make friends, when I already of plenty of my own". For some reason, for many of us the idea of paying to join an association of foreign wives makes us think that we are trying to "buy" friends. This couldn't be further from the truth. For one, becoming a member does not equal making friends; that is something you have to work on just like when you meet someone through a play group or through a mutual friend etc.
Friendship is definitely a fringe benefit of the programme though, but it is not what you are paying for. What membership does give you though is a safe and secure network of adult women in a very similar situation to you; a foreigner married to a Japanese man. The majority of members are in Japan, but there is also an overseas contingent too. Why I finally decided to join was because on that day that I realised life as I knew it had changed forever I was feeling quite overwhelmed. All but one of my friends that I had come to Japan with had moved back to Ireland or another foreign land. The friends that I had made here, both foreign and Japanese, were living miles away from me as I had met them in one of the four prefectures I had lived in before moving to Saitama. The handful of people I knew in Saitama had full time jobs and were in a different stage of life to me. And there I was with an abundance of time on my hands (pre-baby!) and no-one to share it with.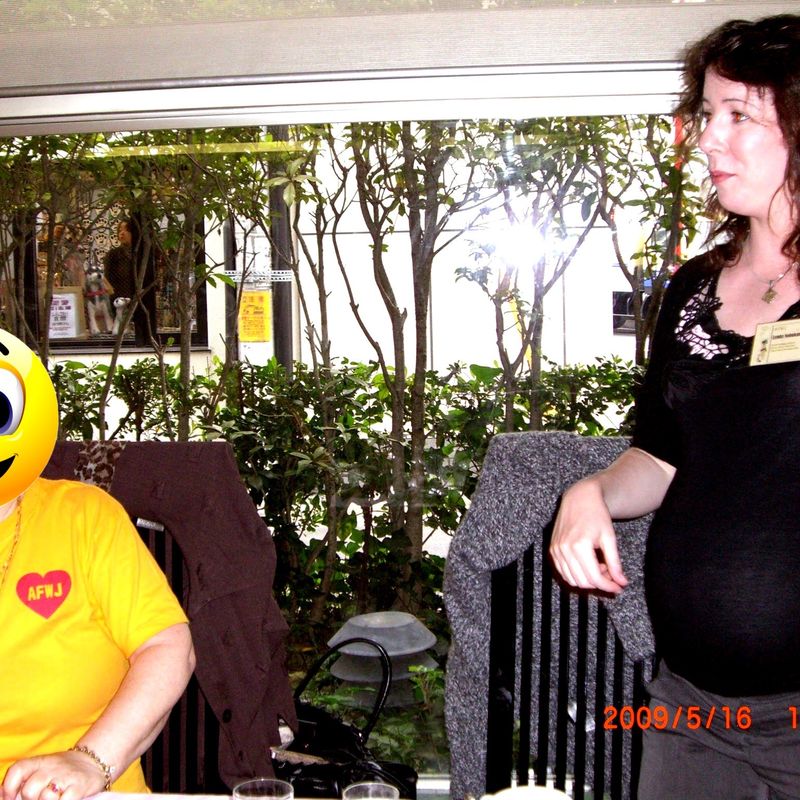 Pregnant (not as heavily as I look!) at my very first AFWJ lunch May 2009

What joining AFWJ gives you is a comfort blanket; access to a group of foreign women married to a Japanese man from many different backgrounds, with many different personalities and from many different walks of life. You can start building relationships through one of the many AFWJ exclusive communities online or even better go along to one of the AFWJ gatherings or events. Whether you make friends or just want to network is entirely up to you, but it is so much easier to form relationships within this group because of the instant connection you have belonging to it. On top of all that and the journals I mentioned before, there is also a wealth of information on the members only part of the website. You can find out everything you need to know to live in Japan from registering a marriage / birth / divorce or even a death. And the "sempai" Mama are always on hand to help with any question you might have not matter how trivial, personal or even complex.
It was thanks to joining the Association of Foreign Wives that the founder of the Irish Wives of Japanese found me and invited me to that community. Members of that community came on to be, not only my very best friends in Japan, but a quasi-family for me too. If you are a foreign wife in Japan, take a minute to look at the AFWJ website and consider becoming a member for an instant network of women in a similar situation to yours: http://afwj.org/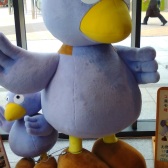 Level 8 LocalGuide with Google. Blogging about life in Japan as an Irish WAHM to 4 kids on insaitama.com.
---
6 Comments
Im going to check this out! thanks!!

@edthethe Awesome, I am delighted to hear it. We're a great bunch, even if I do say so myself. :-D But honestly the network is fantastic. I just saw your review for Wired Cafe; I go there sometimes. :-) Are you in the Omiya area? All the best

@Saitama I live in Gunma, but studied abroad in Kawagoe. I still go sometimes to meet with friends, and Omiya is a nice in between to meet.

@edthethe I live beside Kawagoe :-) I visit it often. If you join AFWJ let me know, we should connect. Pity we can't PM here. Maybe down the line City-cost!?

Always great information Saitama.

@LovingJapan love you! <3