Dec 15, 2015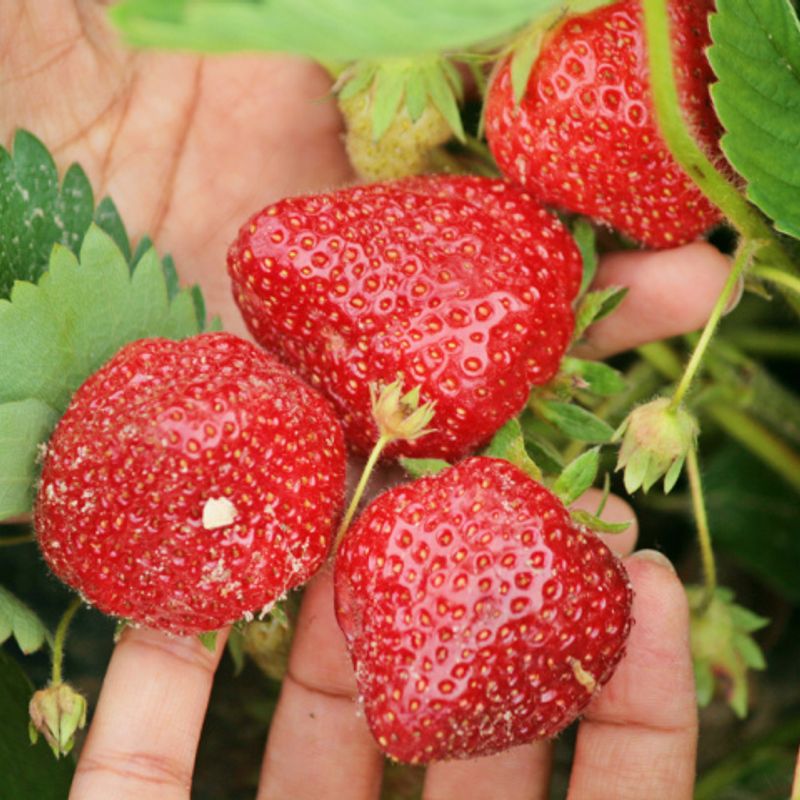 Strawberry picking season starts as early as mid-December in parts of Kanto. By the end of January, almost all strawberry picking greenhouses are open for business. The system of strawberry farms in Kanto is usually a fixed price for a half of hour of picking and all-you-can-eat. Some farms do not have a time restriction, but generally those farms are more expensive. The prices per farm differ greatly, some start as cheap as 500 yen for children, but adult costs are usually around 1,500 yen. As the weather warms, it is not unusual for the farms to reflect this in their charges and lower the price in April or May. Most farms do not charge for children two years old and under. Parking is typically free. You can bring home strawberries you've picked, if you are willing to pay an extra charge determined by weight.
If you are looking for a place you can enjoy strawberry picking, look no further! This month I will be featuring places you can strawberry pick in Chiba, Saitama, Kanagawa, Tochigi, Ibaraki, and Gunma and some information for Tokyo too. Today, we look at CHIBA. Where information is known about the farming practises it will be written in bold, for example "EM NATURAL FARMING". I have also added some tidbits of information where possible. Each farm listed is linked to a website with further information. However, the information on the websites is only available in Japanese unless otherwise stated. I have not quoted prices below, as they can often change. Please see the individual farm website for price information. Roman numerals are used so even if you do not read Japanese you can see the prices.
If you would like more information in English on a particular farm, please ask in the comments and we will get back to you as soon as possible. Also, please feel free to add your own recommendations in the comment area. Don't forget to check back for other prefectures throughout the month of December.

Strawberry Picking in Chiba
Kimitsu Area
☆Roman no Mori Kyowa Koku Strawberry Farm (ロマンの森共和国いちご狩り農園)
URL: Roman no Mori kyouwakoku Strawberry Farm
TEL: 0439-38-2211
SEASON: January 1st to the end of May
Barrier free greenhouse, accessible to buggies, strollers and wheelchairs. Toilets available. Prices quoted on their website include admission to the amusement park "Asobiland" except during Golden Week. You normally don't need to book, but for the first week of January they recommend you ring ahead.
Inzai Area
☆Wada Farm (和田農園)
URL: http://wadanouen.com/index.html
TEL: 0476-98-1769
SEASON: January to April
EM NATURAL FARMING. This farm also offers other types of fruit and vegetable picking, such as melon, watermelon, grapes, rice and a variation of vegetables.
Chosei Gun Area
☆Kondou Strawberry Farm (近藤いちご園)
URL: http://www.kondo-ichigo.com/
TEL: 0475-40-6115
SEASON: Mid December to 1st week in April
There is parking, toilets and a drink vending machine. In the past they have had a 100 yen discount coupon on their website. Currently, it is not there, but keep an eye out as they may add it.
Futtsu Area
☆Futtsu Aqua Farm (富津アクアファーム)
URL: http://park19.wakwak.com/~aquafarm/
TEL: 0439-66-1540
SEASON: 18th January to end of May
WATER PURIFICATION. The strawberries are raised off the ground to reduce mold which also makes them easy to pick. They have a little playground and facilities for babies too.
Sodegaura Area
☆Sodegaurashi Tourist Association (袖ヶ浦市観光協会)
URL: http://sodegaura-kanko.org
TEL: 0438-75-8888
SEASON: Late January to late May
Includes information for three different strawberry farms in the area
Tateyama Area
☆Tateyama Strawberry Picking Centre (館山いちご狩りセンター)
URL: http://www.f5.dion.ne.jp/~t-ichigo/Index_PC.htm
TEL: 0470-22-3466  
SEASON: January to March
NATURAL FARMING. Barrier free greenhouses, accessible to buggies, strollers and wheelchairs.
Sanmu Area
☆Aiba Strawberry Farm (相葉苺園)
URL: http://www.d3.dion.ne.jp/~aiba/
TEL: 090-8046-0015
SEASON: December to May
They have a number of different variety of strawberries.
Tonoshou Area
☆Isoyama Tourism Strawberry Farm (磯山観光いちご園)
TEL: 0478-86-4312
SEASON: January to mid May
Barrier free greenhouses. They have a 100 yen discount coupon on their website: http://isoyama1583.com/coupon.html
Narita Area
☆Narita Yume Farm (成田ゆめ牧場)

URL: http://www.yumebokujo.com/

TEL: 0476-96-1001
The linked website is the general page with information for all the attractions for the farm. The strawberry picking information for 2016 hasn't been added yet, but the season is expcted to open at the end of December.


PLEASE DO COMMENT IF YOU HAVE ANY QUESTIONS and don't forget to check back for more information on other prefectures, in the coming weeks.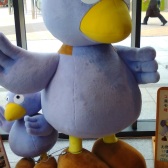 Level 8 LocalGuide with Google. Blogging about life in Japan as an Irish WAHM to 4 kids on insaitama.com.
---
2 Comments
Great post! I often go surfing in Chiba so I might make a stop off on the way back at one of these places.

@Tomuu My recommendation; go on an empty stomach ;-)