Feb 24, 2016
Do they celebrate St Patrick's Day in Japan? Where?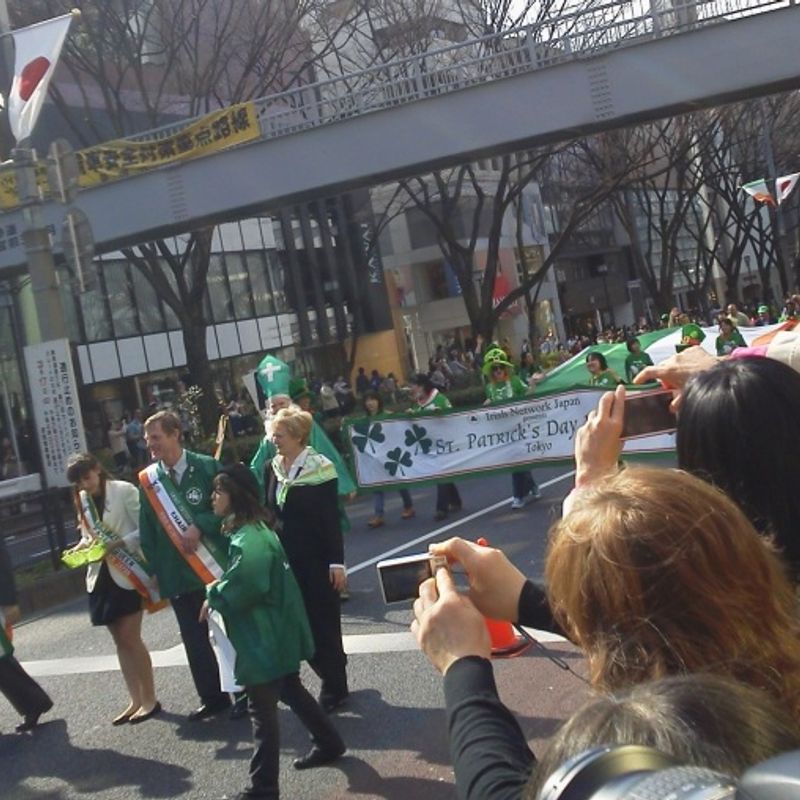 Yes, the good news is they do! There are 10 parades planned for this year, 2016. Among them the Tokyo parade, the largest in Japan, that runs up and down the Omote Sando – Harajuku thoroughfare. The Tokyo parade has been running annually since 1992, with the exception of March 2011 after the Higashi Nihon (West Japan) earthquake, tsunami and nuclear power plant disaster. Apart from the parades, there are three festivals, a number of music events and some parties in various locations throughout Japan. A lot of the Irish bars offer green beer and organise events during March. This year Daiso, the 100 yen store giant, have got in on the action and a select number of stores are selling Irish goods such as shamrocks, leprechaun hats and green hair accessories.

Run-down of the parades

SATURDAY MARCH 12TH

YOKOHAMA Parade
Where: Motomachi
Time: 12.45~
URL: http://inj-yokohama.com/
KUMAMOTO Parade
Where: Near Kumamoto Station
Time: 14.30~
URL: http://www.kumamoto-ireland.org/?page_id=2


SUNDAY MARCH 13th
CHIBA Parade
Where: Makuhari Prefectural Park
Time: 14.00~
URL: http://chiba.inj.or.jp/
MATSUE Parade (Shimane prefecture)
Where: Near Matsue's city office
Time: 11.00~
URL: http://sanin-japan-ireland.org/

FUKUOKA Parade
Where: Sun Dome
Time: 14.00~
URL: http://www.celtic.or.jp/schedule/schedele_flame.html




SATURDAY MARCH 19TH

NAGOYA St Patrick's Day Parade
Where: Osu Shopping District
Time: 12.00~
URL: http://www.inj.or.jp/en/group/inj-nagoya
OKINAWA Parade
Where: Chuo Park Avenue
Time: 15.00~
URL: https://m.facebook.com/kanaderupark/posts/1071939399539691

SUNDAY MARCH 20TH

The 24th TOKYO St Patrick's Day Parade & Festival
Where: Omote-sando / Harajuku Thoroughfare
Time: 13.00 – 15.00
URL: http://www.inj.or.jp/en/event/24th-tokyo-st-patricks-day-parade
OSAKA Parade & Festival
Where: Tonbori Riverwalk
Time: 14.00~
URL: http://irishnjosaka.web.fc2.com/event2.html
TAKAMATSU Parade (Shikoku)
Where: Marugamemachi Dome and Shopping area
Time: 13.00~
URL: http://www.inj.or.jp/en/group-post/2016-takamatsu-ireland-festival%E3%80%80info

This is just information on the parades in Japan. More information will be shared on the web about other events, a lot of that information will be available on the official Irish Network Japan website at: http://www.inj.or.jp/en Wherever you end up, make sure you're in your finest greens!! Happy St Patrick's or as we say in Ireland "Beannachtaí na Féile Pádraig oraibh!"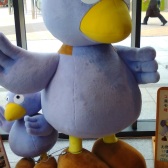 Level 8 LocalGuide with Google. Blogging about life in Japan as an Irish WAHM to 4 kids on insaitama.com.
---