Nov 24, 2017
The season of giving is upon us. This year, possibly for the first time ever, I pretty much know what I am going to get the adults in my life. On both my trips to Shizuoka with City-Cost, I was eyeing up all the unique and novelty green tea items that I would like for myself. And I figure if I would like them, so will my Japan-loving and green-tea-loving friends and family!
During our trip I saw so many green tea products that I knew family and friends would appreciate as much as I do. And asides from green tea paraphernalia and supplies, there is such a great range of green tea itself, and spin off food and drink products, that I think I will go all green this year!

I was very fortunate to receive a lovely selection of green tea gifts from our hosts in Shizuoka. I will be keeping these for myself, but I plan to buy some of these products for loved ones too. I also plan to buy some of the other green tea paraphernalia and items we saw on our travels. Below is a small selection of those that would make good Christmas or New Year's presents for green tea lovers and / or for those appreciate novelty items and Japanese goods.
Green Tea Incense Burner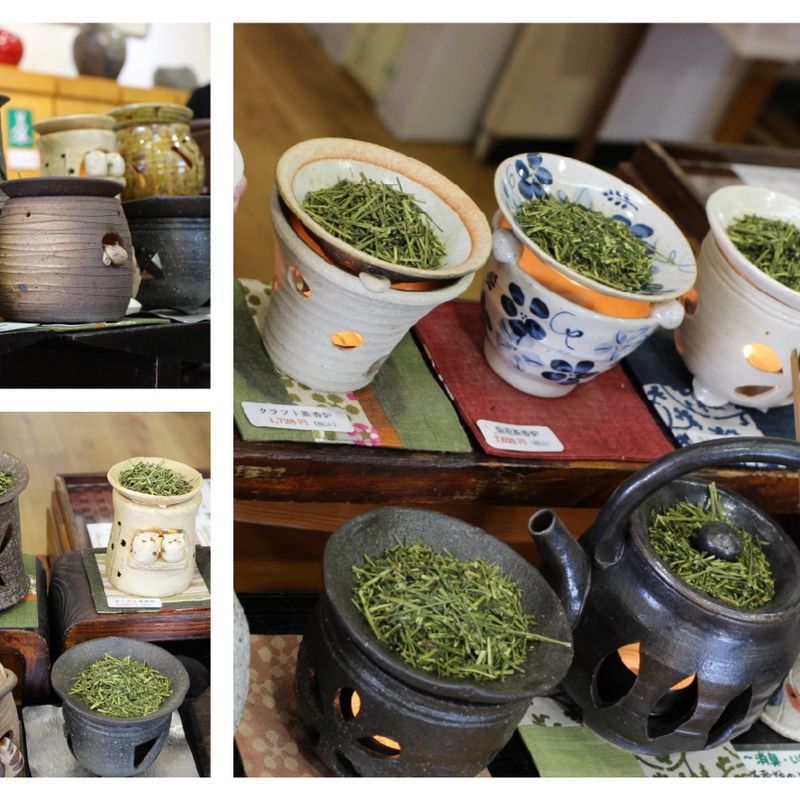 Coming out strong from the gate, so to speak, my first selection is what I am asking Santa for. I just love these Green Tea Incense Burners we saw in Osadaen in Morimachi. I posted one of these photos on Instagram and it has got the most comments I have ever gotten on my Instagram account! It would seem I am not the only one who appreciates the novelty and appeal of these original items. And I can tell you that the smell is simply amazing. The minute we walked into Osadaen the compelling scent was distinct and arresting. At first, I was surprised by how powerful the smell was because normally while you can smell the leaves they are not normally that captivating. I then spotted the lighted tea candles under small plates of tea leaves and knew they were responsible for the mesmerizing scent.
Great news is even if you are not going to be in Shizuoka in the near future, you can still grab yourself one of these on Osadaen's online shop:
Osadaen Honten green tea incense burners

And they also sell them on Yamacho Meicha's online store: Incense Burners on Yamacho Meicha's Online Shop
Green Tea Pot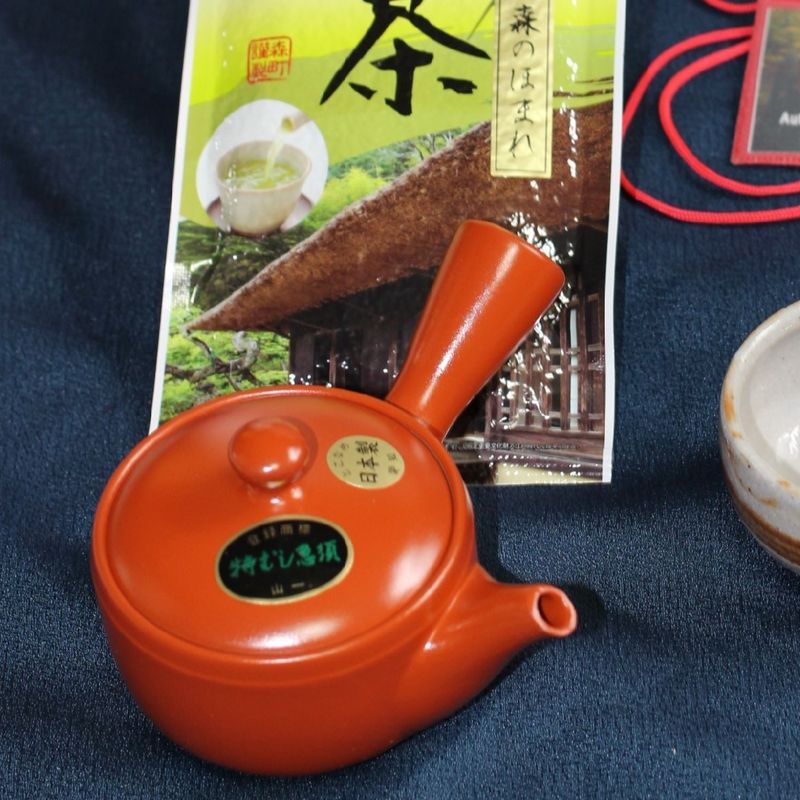 On our most recent green tea tour in Mori-machi almost all the places we visited had a great selection of green tea pots, known as kyūsu in Japanese. You can buy mass produced tea pots or, for a more personal touch, ones that are handmade. The one pictured above I received from the head of Yamacho Meicha, a wholesaler of tea since 1868, is a Tokoname teapot. They are the highest quality teapots you can get and what makes them particularly special is that they are baked in Japan's oldest kiln in Japan. The defining element of Tokoname teapots is the natural red clay from which they are made. The teapot that we received is a beautiful shade of the classic red clay often used for Tokoname teapots. Ours has the steel filter welded into the bottom of the spout. Some teapots have removable filters.
It can be purchased online from Yamacho Meicha's online shop at:
Yamachou Meicha's Online Store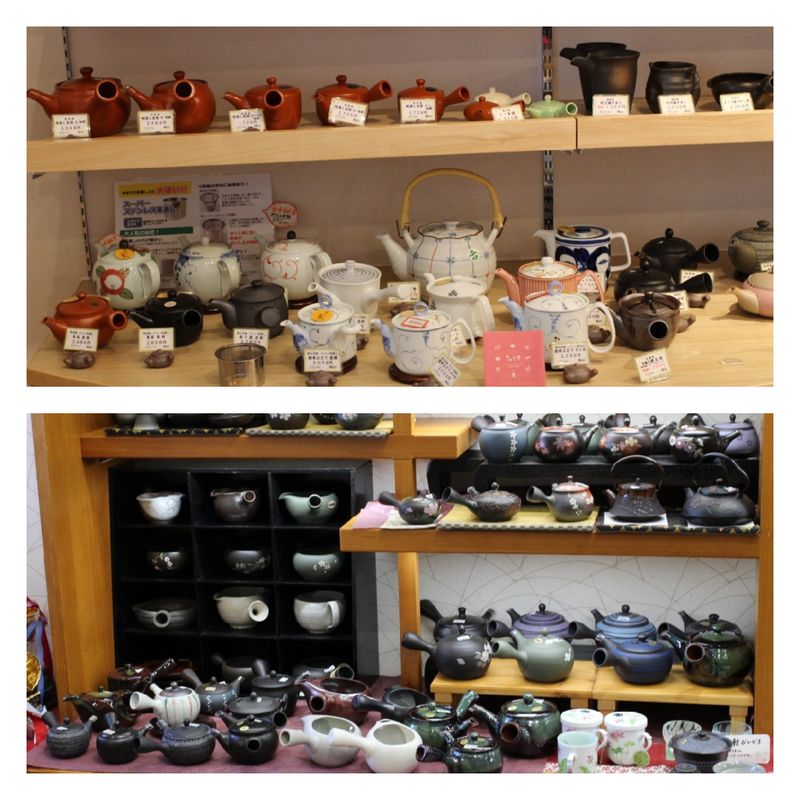 In the upper photo above, you can see a small part of the selection of tea pots in Mori No Cha tea shop in Kotomachi Yumei Komichi beside Okuni Shrine. You will find some of these and some other ones not pictured on Yamacho Meicha's online shop.
The lower photo is also just one section of the choice from Osadaen Honten. Osadaen sell a few of these tea pots online at: Osadaen's online store tea pot collection.
Green Tea Cups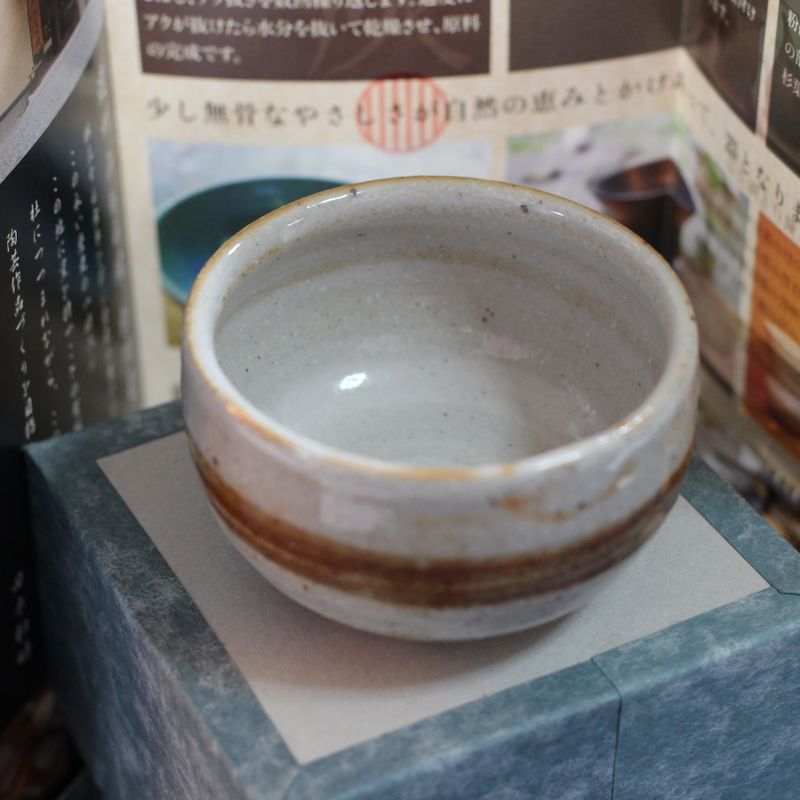 All of the shops mentioned in the green tea pots section have a great selection of green tea cups too. And of course, you can buy green tea cups in many locations throughout Japan. But if you are looking for something a bit more personal or special, I recommend the hand made pieces from Enshu Mimoroyaki Bessho Kama in Shizuoka. You can order your own original piece by ringing the shop. Please note that it takes at least a month for the piece to be finished.
Enshu Mimoroyaki Bessho Kama is located on the grounds of Okuni Shrine. It is the only shrine of over 80,000 in Japan that has its own ceramic workshop that uses materials from the shrine and the grounds for the glaze on the ceramics. I absolutely love my one of a kind green tea cup.
You can view some of their current pieces and find the phone number on their (Japanese only) website: Enshu Mimoroyaki Bessho Kama.
A green tea tour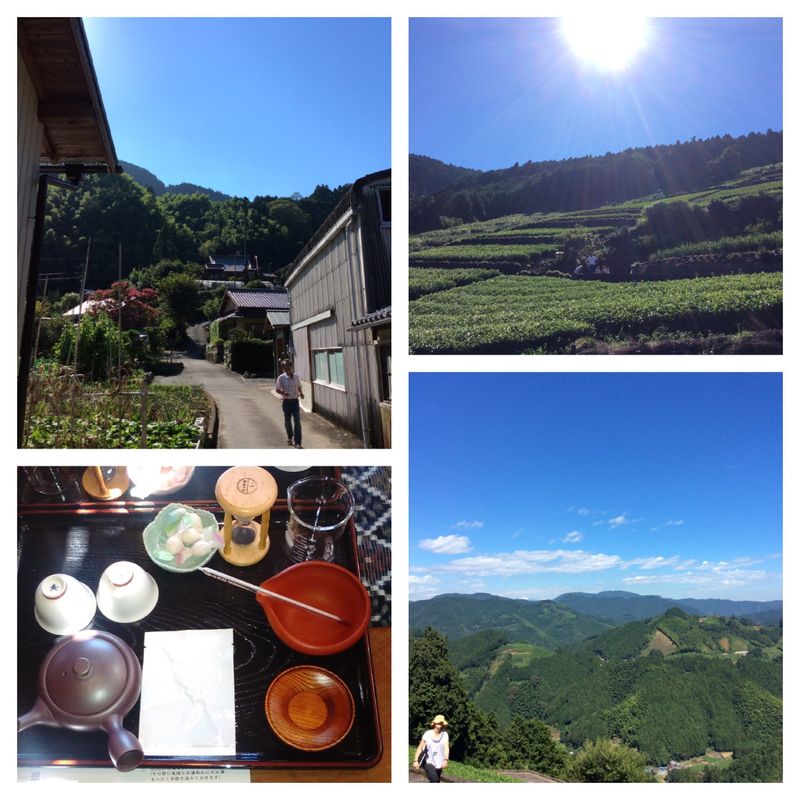 How about treating your loved one to an unforgettable experience? You can organize a green tea tour to the stunning Houkouen in Shizuoka for just 3,000 yen per person. There you can visit the plantation, the factory and taste a variety of teas. If you arrive early morning you may very well be able to see the famed sea clouds with Mt Fuji in the background and acres of stunning tea plantation at your feet. And if you are lucky you may catch a glimpse of a Japanese serow, which are so rare that they are now a Japanese Special National Monument.
The Houkouen tea plantation have information about the tours on their English webpage. They also have lots of social media accounts where you can co-ordinate with Jiro, the farmer, to organize a tour of a lifetime: Houkouen Tea Plantation.
Japanese Green Tea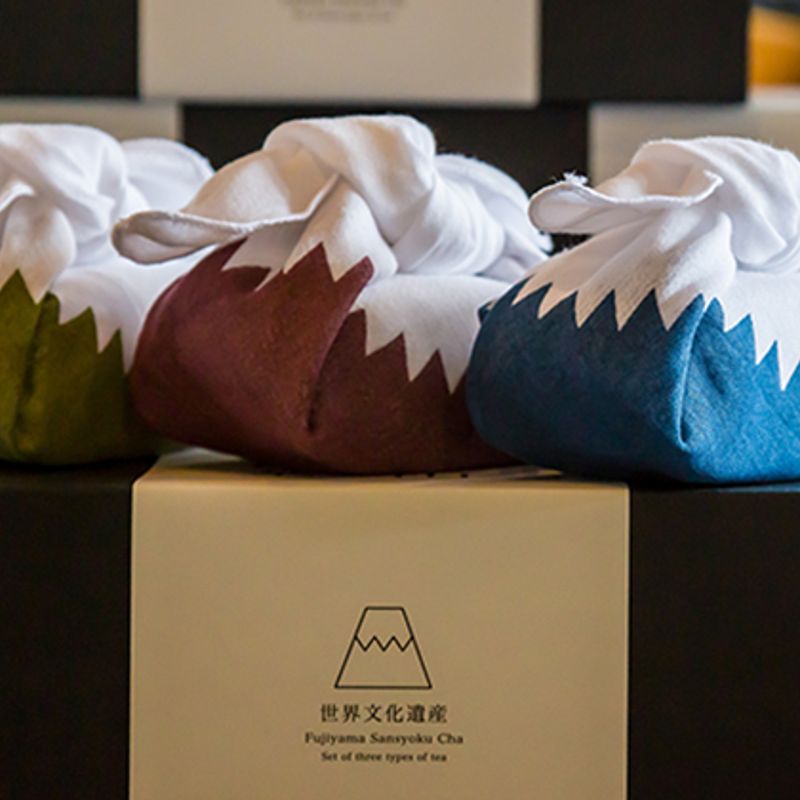 Photo of the 3 coloured Mt Fuji sets is from the official Houkouen Site.
I love this unique gift set from Houkouen. There are three kinds of green tea wrapped in handkerchiefs to look like Mt Fuji. The tea is sencha, houjicha and black tea, all cultivated in Houkouen. You will find more information in English on their site.
Osadaen pride themselves on their high quality and organic certification. Everything about their products is impressive right down to their packaging. I really loved this organic matcha and think the trendy packaging makes it suitable for a gift. You will find even more green tea ideas on their online site.
Yamacho Meicha also have a great selection of tea for every taste and all very high quality. They package gifts in special gift boxes. You can purchase their green tea (leaves and bags) gift sets on their online website.
**Green Tea Flask**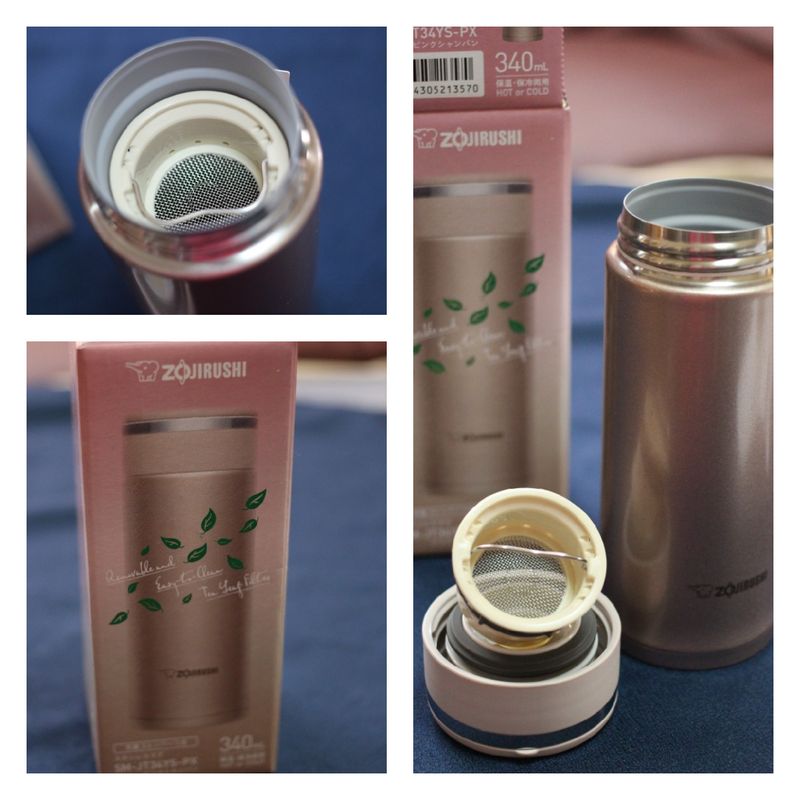 The Chamber of Tea Association of Shizuoka Prefecture very generously gave us a gift of a green tea flask on our first green tea tour in August. We were particularly fortunate, because this type of flask is extremely hard to come by. This limited edition green tea flask comes with a removable and easy-to-clean tea leaf filter, so that you can enjoy a cup of the good stuff on the go. It can be used for either hot or cold tea. I have included it on this list, because while they are extremely hard to get your hands on, if you do manage to find one to purchase, your gift will be that bit extra special due to the exclusivity of it!
These are only just a few ideas. There are so many more green tea related products and paraphernalia you can buy both online and in green tea stores. If you are in the Motomachi or Ryogochi areas of Saitama I highly recommend you pop into one or all the stores mentioned, and you will find even more green tea products of interest.
This post is a special tea blog report, part of our Shizuoka Green Tea Guide, and a chance through City-Cost for bloggers in Japan to engage in new "Japan" experiences about which to create posts.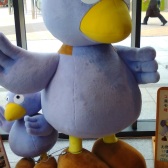 Level 8 LocalGuide with Google. Blogging about life in Japan as an Irish WAHM to 4 kids on insaitama.com.
---
2 Comments
I have been scoping out their websites thinking about an order myself! I love that they're gifts that would actually get used, as well...so much nicer when that's the case rather than things that sit in a drawer never to see the light of day again. Great post as always!

@genkidesu thanks a million. :-) I really do want one of those green tea incense burners (found the Japanese on Osadaen's website and used google translate!!) for myself. The smell in Osadaen was so powerful in a good way and they look beautiful to boot. My Mom (I hope she doesn't read the comments!) has been saying she wanted a Japanese tea pot, but I kept forgetting. Thanks to our recent trip I remembered and will be ordering one from Yamacho Meicha. :-)