Sep 8, 2018
Gallery - Rice Field Art
---
Kodai Hasu no Sato has been on my bucket list for the last nine years, since I first read about the rice field art there. In previous years I avoided going because I didn't think it would engage my children enough. However, this year I just couldn't wait another year so I devised a day trip that would have something for all of us and finally ticked Kodai Hasu No Sato off my list of places I want to go.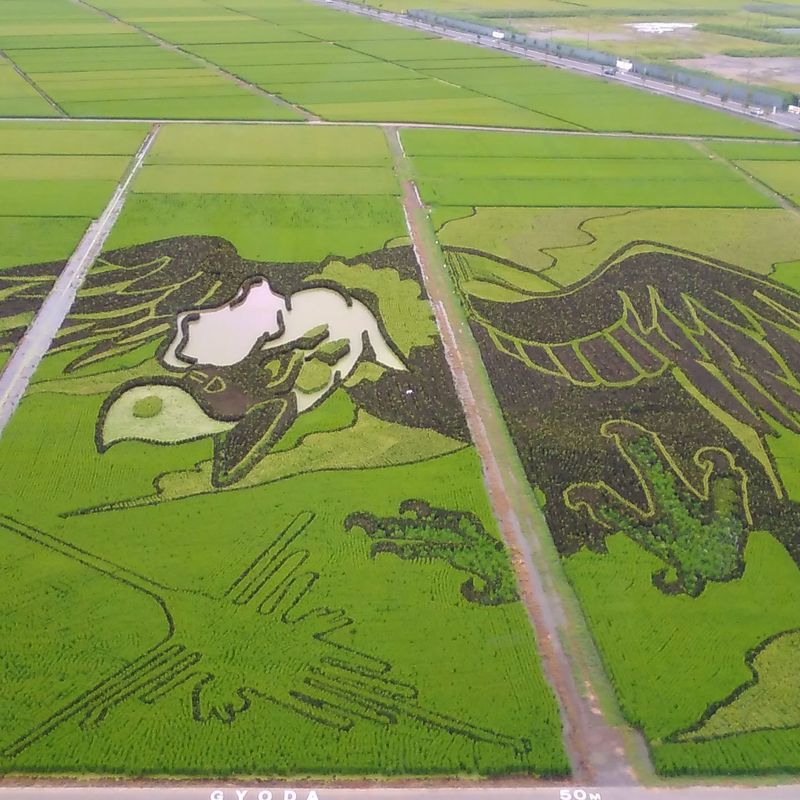 Tuesday there was a break from the hot weather and I instantly thought of visiting Kodai Hasu no Sato. I knew it would be cool enough that we could amble around the park, play on the roller slide and splash in the wading river. Which in itself is enough to make this location more enticing to children.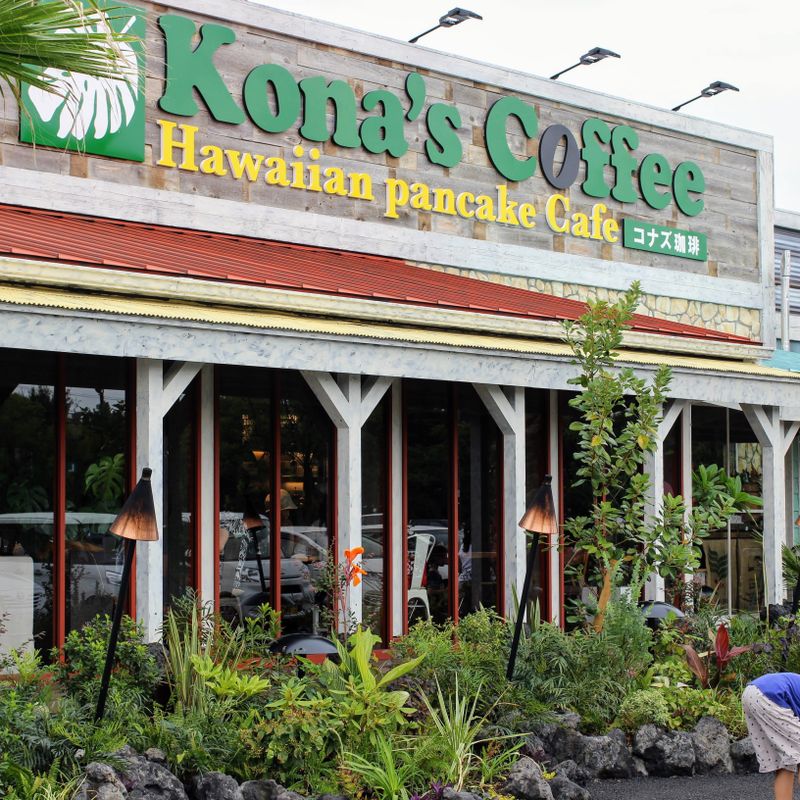 But for good measure I also tacked on a visit to two other locations that I knew they would enjoy. Including a favorite among everyone in our family: a trip to Kona's Coffee Pancake House. A new branch opened just 20 minutes drive from Kodai Hasu No Sato.
Kodai Hasu No Sato was just as I expected it would be; a nice place to visit for a couple of hours with little else in the immediate vicinity. It is thanks to the lack of development after all that we can enjoy rice paddy art. The rice paddy art is over three rice paddies extending approximately 27,000 meters squared.
I was really impressed with this year's display of a condor, although I think in previous years it has been even more awe-inspiring. The year it won the Guinness world records (2015) has been my favorite to date, but my kids preferred the Dragon Quest display of 2016. The rice paddy art is currently in its prime and will remain so until about mid September. You can see it, or at least parts of it, until around the 10th of October.
The area is named after the ancient lotuses "Kodai Hasu" that were found there and they were the reason that the attraction was built. Basically, Kodai Hasu No Sato is a park with a 50 meter observation tower, an udon restaurant, a couple of rest areas and a kiosk selling local food "Jelly fry" (which isn't actually made from jelly!).
On the first floor of the tower there is a small nature hall of sorts as well as a reading area and various lotus paraphernalia adorning the halls. And around the tower is a park of lotus flowers with a very small play area. The lotus flowers typically bloom June and July. Sometimes you can still see them in early August. When we visited yesterday there were only a handful still in bloom.
The observation tower building costs 400 yen for adults to enter and 200 yen for children of school going age. Children under six are free in. The park takes less than an hour to get to from Tokyo by using the Tohoku Expressway. The exit is the Hanyu Interchange. The parking lot is free most of the year, but during the lotus season they charge for parking.
You can read more about Kodai Hasu No Sato in English on my personal blog here.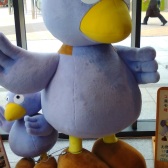 Level 8 LocalGuide with Google. Blogging about life in Japan as an Irish WAHM to 4 kids on insaitama.com.
---