Dec 17, 2015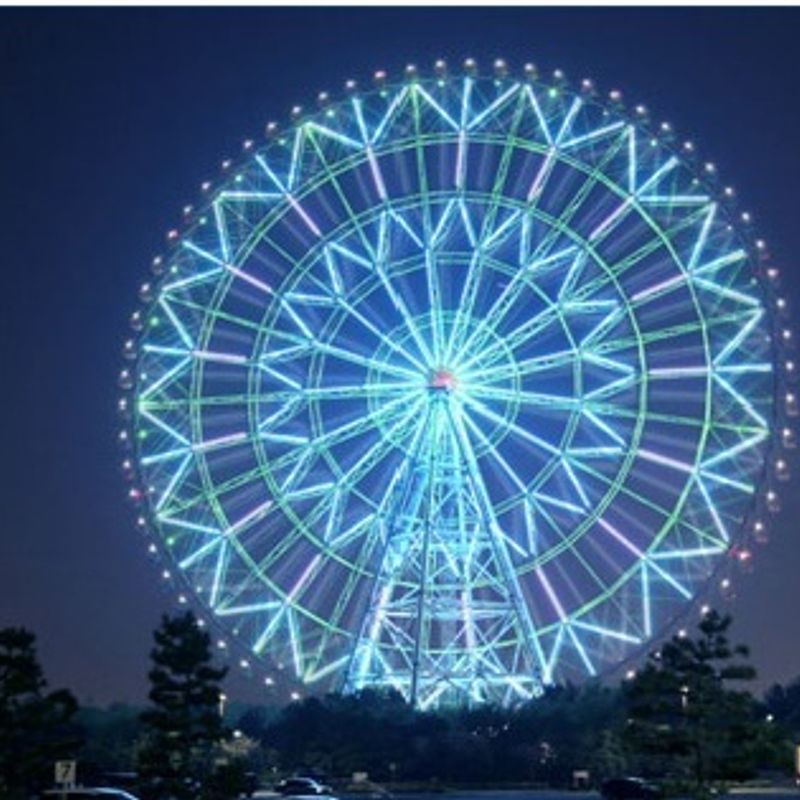 New Year's Day is one of the most important days of the year in Japan and one of the few days that shops and businesses are closed. It is a time for family, for customs and tradition. Once upon a time it was also the day that every single person in Japan celebrated their birthday. For this reason, it is very common for people to visit a temple or shrine on New Year's day to pray for a happy healthy year. Many people go late on New Year's eve night or during the early hours of the mornings. However, in recent years, there has also been an increase in "Countdown" events, which have proved very popular. Below you can find a selection of countdown and other events in the Greater Tokyo Area.

**Please note; ① In the event of rain or bad weather, it is likely there will be changes to outdoor events. ② Some of these are not suited to children. ③ For events requiring a ticket, it is advised to buy in advance to avoid disappointment.


TOKYO


ASAKUSA, Countdown event in Hanayashiki Amusement Park.
The park will open for this special event from 9pm on the 31st to 2am on the 1st. It will cost 1000 yen per person from 2 years old up. Not all of the park will be open, but there will be certain areas open and stage events. The ticket includes unlimited access to 9 rides, which include the merry-go-round, Little Star and Helicopter rides.
URL: Hanayashiki Countdown official webpage
IKEBUKURO, Nanja Countdown Party 2016
The event will take place from opening hours on the 31st and Namja Town will remain open until 5am on the 1st. They will have a special New Year's menu available. Entry is 500 yen for adults, 300 yen for children 4 years old or over. http://www.namco.co.jp/tp/namja/news/000682.html . You can also get live updates from their Twitter, if you read Japanese: Namja Town Twitter feed.


JOYPOLIS, Countdown Party 2016
This lively event runs from 11pm on New Year's Eve to 5am on New Year's Day. They start the New Year off with bingo. Entry into Joypolis is 800 yen for adults and 300 yen for children of school going age. This includes access to some of the main stage events on New Year's Eve. However, for the countdown parties you have to pay extra. A ticket bought in advance can be used from 8pm on New Year's Eve. Those tickets are already on sale and can be bought in any Lawson - the code is 33417. A ticket bought on New Year's eve can be used from 10pm. Both cost 2,400 yen for adults and 1,900 yen for children.
EDOGAWA, Kasai Rinkai Park Ferris Wheel Countdown
The event is free, but you have to pay 700 yen to ride the ferris wheel. There will be live entertainment. It opens from 23.30 to 0.30 on the 1st.
This park is also running another event for New Year's - on the 2nd and 3rd the first 200 customers will receive a special mini "Lucky Bag".
URL: Kasai Ferris Wheel homepage
SUMIDA, 2016 Countdown at Higashi Shirahige Park
The riverside area has a long running year-end event and more recently illumination, too. It is a free event. It starts 15 minutes before midnight. Illumination starts at 5pm and on New Years is on until 6am on New Year's day. Queries to 03-3619-8888.
TOKYO BAY, Countdown Cruising, New Year's Eve 2015
For adults, there are two different cruises you can enjoy on New Year's eve in Tokyo Bay. Both provide a meal, a glass of champagne plus another free drink and music. The buffet course cruise costs 13,500 yen per person and leaves Tokyo Bay at 22.50 returning to land at 1.20am. The symphony cruise costs 14,500 yen and leaves at 22.30, returning at 1.10am New Year's Day. You can book from 10am to 7.30pm on 03-3798-8101. You can find more information in Japanese on their website.
URL: Countdown Cruising Website
AGEHA, Ageha Countdown 2016
Ageha is a famous dance club venue in Shin Kiba. It has a great New Year's event, from 9pm to sunrise. This year's line up is the EDM superstars W&W as well as DJ Kaori, among others. You need to buy a ticket in advance. Tickets are already on sale and will be until the 29th of December. It is 4,980 yen per person. They have incorporated a bit of tradition during the night, including a Ageha shrine and the traditional food of soba. The phone number is 03-5534-2525.
URL: Ageha Countdown 2016
ENYUJI, Night bells and Projection Mapping
This is not a countdown event per se. Enjoy a mixture of old and new traditions at the Enyuji Temple in Meguro. Colourful images, including pictures drawn by children, are projected onto the temple. There are 5 free showings scheduled for New Year's eve night at 21.00, 21.30, 22.00, 22.30 and 23.00. From 23.30 they will ring the temple bell 108 times, an age old New Year's Eve tradition. The bell tolls are to rid us of our 108 worldly desires! The phone number is 03-3712-2098.
URL: Enyuuji (Information in Japanese only)
CHIBA
IKSPIARI, Countdown Live 2016
The free area beside Tokyo Disney resort will host a free live countdown in the Celebration Plaza. The tribute band Queeness are performing live from 11.30pm to 0.15am. A concurrent event is the sale of fukubukuro, lucky bags, from midnight. Restaurants are open until 1am and shops until 3am.
URL: Official Ikspiari Website
KANAGAWA
OSANBASHI, Yokohama Countdown
Live FREE music concert in the passenger terminal of Osanbashi pier from 8pm to 4am. The line up includes Y.M.G, Good Coming, Star Bell Plus and Lili. From 0.30am until sunrise they are showing movies for free. This event is taking place on the 2nd floor of CIQ Plaza of the International Passenger terminal.
URL: Osanbashi Event page .
Event flyer: http://www.ppit.biz/osanbashi-root/event/151231_CountDown/151231_CountDown.pdf
Information about Osanbashi in English: http://www.osanbashi.com/en/outline/
HAKKEJIMA SEA PARADISE, Happy Island Countdown
Hakkejima Sea Paradise's New Year celebrations start at 7pm on New Year's eve and run all night. You can even witness 2016's first sunrise over Boso Peninsula at around 6.50am. There will be live music and comedian performances throughout the New Year celebrations. Fireworks synchronised to music will see out the old year and welcome in the new one. This popular countdown event has been running since about 2000 and draws crowds. You can already purchase tickets online. The Countdown All Night Pass with special illumination (at 20.30 OR 21.30) included is 3,500 yen per person over 4 years old. Without illumination is 3,000 yen per person.
URL: Happy Island Countdown 2016
Information about Hakkejima Sea Paradise in English: http://www.seaparadise.co.jp/english/
YOKOSUKA Countdown 2016
From 6pm to 1am on New Year's day you can enjoy the holiday atmosphere of Yokosuka as thousands celebrate in Verny Park, close to Yokosuka station. Two of the highlights of the night are the navy ships covered in lights and the fireworks show at midnight. Queries to the Yokosuka City Tourism Association 046-825-1080.
URL: https://www.cocoyoko.net/event/countdown.html
YAMANASHI
FUJIQ HIGHLAND, Countdown live
You can attend the event if you buy an entry ticket for the amusement park on the 31st. If you buy the pass after 5pm, it gives you access until 8pm on the 1st. They have a decent line up of comedians and TV "talents" for the main stage. There are fireworks around midnight. For those attending the FujiQ New Year party you can enjoy ice-skating all through the night for free.
URL: FujiQ Highland Countdown Live
Information about FujiQ in English: FujiQ Official English website
(*The Johnny's countdown party in Tokyo Dome is near impossible to get tickets for, so there is no information for that popular event on this page.)
This is just some of the special events scheduled for the Greater Tokyo Area for New Year's Eve 2015/2016. Throughout Japan there are other types of events you can enjoy, too, such as the bell ringing mentioned in the Enyuuji event above. Some of the more traditional events still attract thousands. The one that peaks my interest is the pilgrimage to Yakuouin Temple on Mt Takao. Thousands hike or take the cable car that runs all night, in the cold, dark and crowds, to pray at this ancient and acclaimed temple. Then wait with great anticipation to see the first sunrise AND catch the first glimpse of Mt Fuji for 2016, from 599 metres.
However, despite all these modern and traditional end of year celebrations, for many the most popular place to ring in the New Year in Japan is still at home with family.
WHEREVER YOU GO FOR YEAR'S END I WISH YOU THE VERY BEST FOR 2016.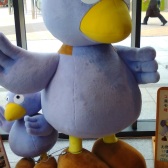 Level 8 LocalGuide with Google. Blogging about life in Japan as an Irish WAHM to 4 kids on insaitama.com.
---
3 Comments
This is a really useful list. Thanks for posting. I'm not sure about the pilgrimage to Yakuouin Temple on Mt. Takao. Sounds way to cold for me. Also, what do you mean at the start is this article, "Once upon a time it was also the day that every single person in Japan celebrated their birthday." Excuse my lack of knowledge about Japanese history!!

@DaveJpn Thank you so much for commenting and such kind words. I went to Mt Takao during the Autumn Leaves and fell a little in love with the place. Despite the crowds. The scenery is breathtaking, so I imagine that first sunset is awesome. I only know about the birthday thing thanks to my husband, I had never heard it before he mentioned it. So I researched it a little and it is quite fascinating. Unfortunately, I haven't found one good full English source with everything explained, but this one touches on it briefly: http://wiki.samurai-archives.com/index.php?title=Age_Calculation

@Saitama Thank you for finding that link. I think I've got it, sort of! Interesting that Japan didn't fully adopt the Western system until 1950. But then, why should they, I suppose.