Jan 12, 2016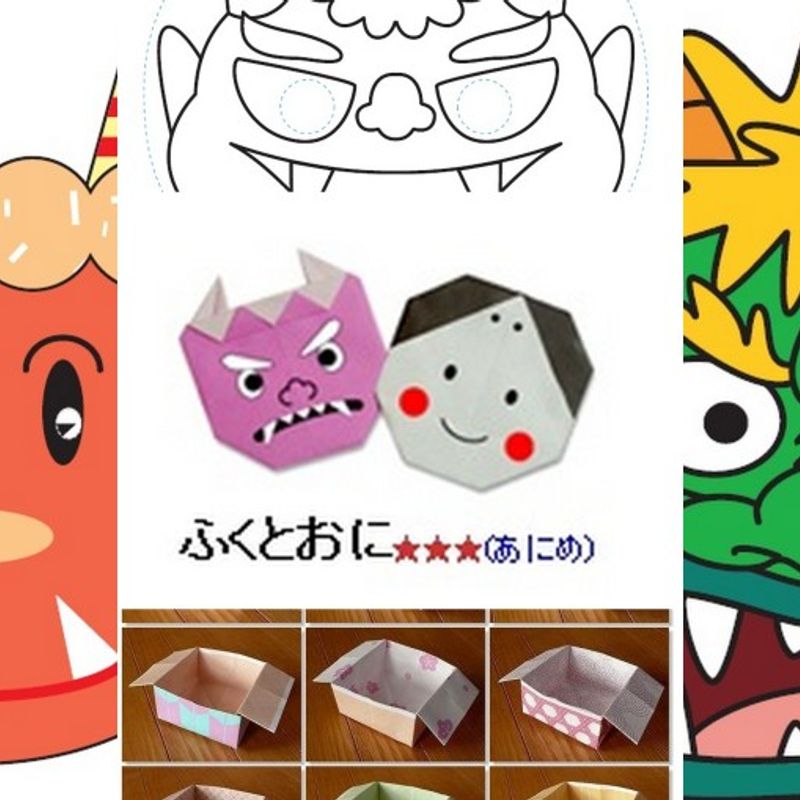 This is an amended version of an article that appeared on my blog
www.insaitama.com
last year.
February 3rd is Setsubun in Japan, which marks the end of winter. A common tradition associated with this ancient festival is mamemaki or beanthrowing. Most families carry out this fun tradition at home, but you can also visit a temple or shrine to do it with a crowd. In Tokyo, there are temples that have famous people, often sumo wrestlers, throwing the beans from a dias out to the excited crowd. Most preschools and children community centres also mark the day with some fun crafts and activities. The purpose of the festival is to rid your house of demons and welcome good luck for the coming year. Hence, we chant oni wa soto, fuku ha uchi "demons out, good luck in" as we throw beans out the door or at the head of the household who dresses up as a demon. To this end kids often make oni masks for the ceremony and/or for playing dress up.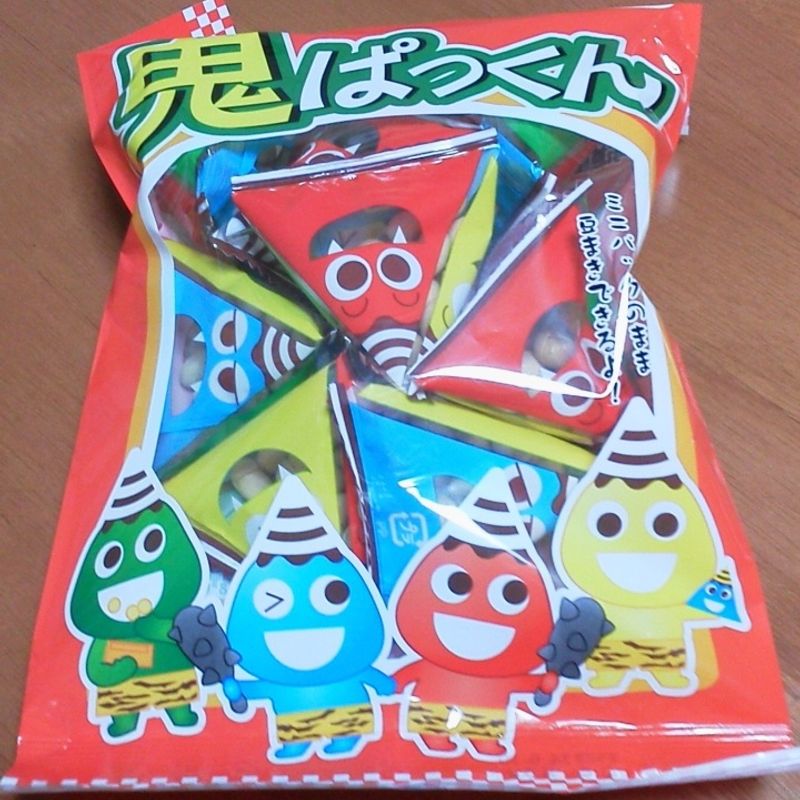 If you eat the same number of beans as your age it is believed you will have good health for the year. The beans are easy to come by in Japan at this time of year. Many shops sell commercialised mini-packs of roasted beans or nuts some with flavours. You can read more about the festival on the KA International Moms website http://kajapan.org/general/setsubun-chasing-the-oni-away/ or on Wikipedia http://en.wikipedia.org/wiki/Setsubun
I want to share some of the setsubun and mamemaki teaching, craft and activity resources available online. Whether you are living and/or teaching in Japan, or a Japanese living abroad, or just looking for something to do with the kids on February 3rd, you will find something fun among these free setsubun art and craft resources. Most of these ideas are most suitable for toddlers and preschoolers.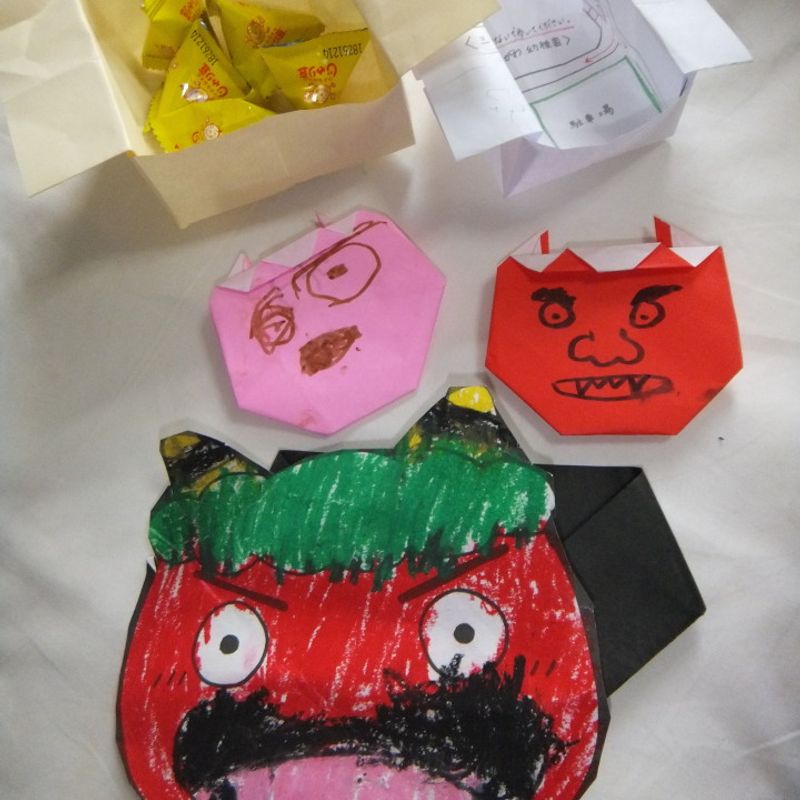 Japanese Oni ; devils, demons, trolls or ogres

Japanese demons are depicted with 1 or 2 conical horns on their heads. They are often red in colour. They usually wear tiger skinned pants.
Oni Masks
You can draw your own, or you can use the free print outs in the links below to make a mask for setsubun. There are a number of ways you can turn the free print outs or a hand drawn oni into masks. First colour (where necessary) the demon and cut it out. If you want to make a mask that covers the face you can stick a rectangular strip of paper to each ear and tape the open ends around an elastic band. For a "mask" that is worn above the face, as per photo in mamemaki section, you can simply stick the cut out to a head band or even a cap or make your own band out of paper.
Oni Colouring pages
Full body oni (before printing click on photo, then right click and save as a jpeg)
Oni Origami
http://www.origami-club.com/season/2/fuku-oni/oni/index.html
Free print-outs
Huge selection of coloured setsubun print outs: http://putiya.com/html/season/02gatu/season02.html


Mamemaki holders
Milk carton setsubun mamemaki holders
One of the most popular and easiest kid's craft for mamemaki holders is cutting a milk carton in half, piercing a hole in each side and using pipe cleaners as a handle.
Paper cup setsubun mamemaki holders
One of the more original mamemaki holders I saw was on Hiragana Mama's blog; a decorated paper cup.
Origami mamemaki holders
This year we are using origami boxes. This origami box paper craft is one of my favourite practical uses of origami. You don't need origami paper as this easy to make box uses rectangle shaped paper such as an A4 sheet of paper.
These are just some ideas and resources you can use to enjoy the Japanese February 3rd end of year festival of setsubun and chasing the demons away.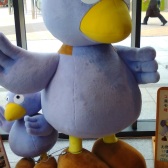 Level 8 LocalGuide with Google. Blogging about life in Japan as an Irish WAHM to 4 kids on insaitama.com.
---