Mar 9, 2017
Hanami with kids at a farm in rural Saitama
My criteria for "hanami" or cherry blossom viewing is very different since I had kids, especially with four of them all born within five years of each other. In order for it to be a pleasant day for all involved we always chose locations that have something to offer everyone in the family. Enomoto Farm is one such place. Located in rural Ageo, the farm is worth a visit in itself, if not for the farm experience, for the delicious and acclaimed ice-cream. During springtime the cherry blossoms are an added bonus.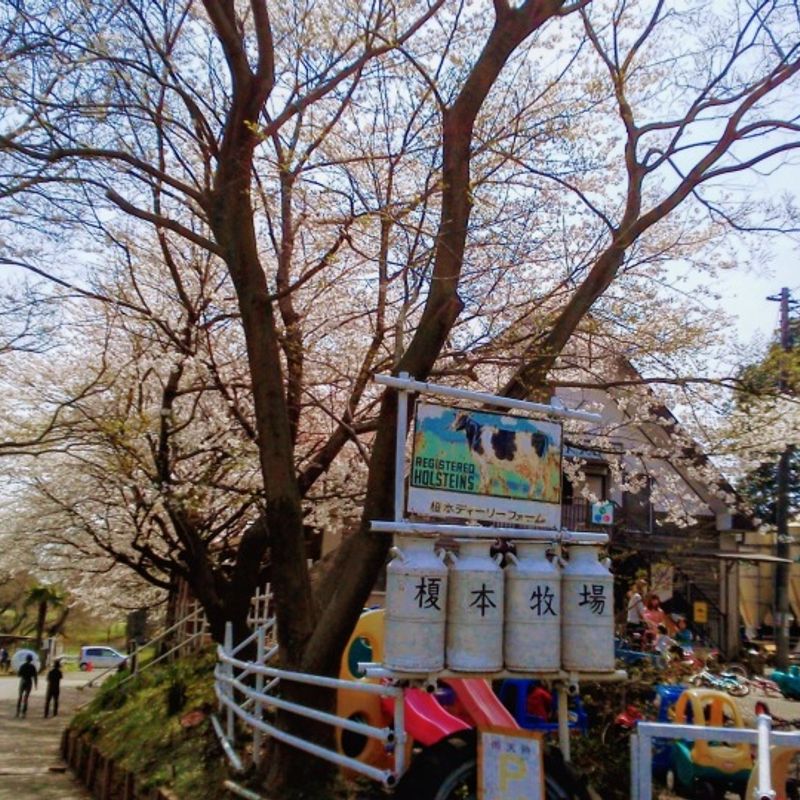 Another attraction of the farm is that it doesn't have to cost a yennie. If you are on a budget and can avoid buying the ice-cream you don't have to put your hand in your pocket to play here. The main courtyard, at the front of the famous ice-cream shop, is home to dozens of push along rides. All free to use. There are some animals in the courtyard that you can view and you can go into one cow shed too, all for free. There are a few benches and a couple of picnic tables you can sit at while your kids play. There is also an expansive green area where you can picnic at the back of the farm. Near the green area there is a barbecue area (which does cost money) with some free play equipment kids can use. I love this little playground as it reminds me of make-shift playgrounds in Ireland, when I was growing up. They have tractor tyres as swings, a flying fox made out of wire and an old tractor the kids can muck around on. If you or your family cycle, this farm is very welcoming to and very popular with cyclists. They have some cycle stands set up that you can use freely.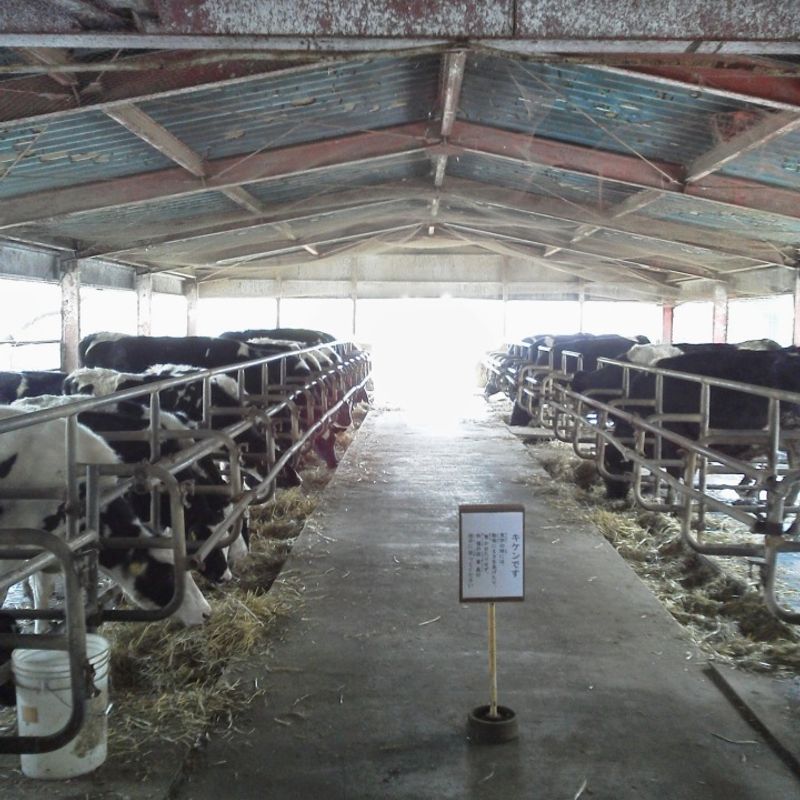 However, to make the most of your visit there are a few things you can do that do cost money, but in my opinion they are all very reasonably priced. For one; you can sample some of their delicious ice-cream, or gelato as they call it. Prices start at ¥262 for a cone or cup of fresh ice-cream. They have a good selection of flavours. Recently they have started selling 100% yoghurt too. I have yet to taste it, but it gets very good reports. You can also buy their produce online and have it shipped direct to your home.
Another thing you can enjoy at this farm, for a reasonable sum, is milking the cows. They have a course you can do that involves milking the cows, then trying your hand at making fresh butter. You need to book in advance for any of their classes. You can book up until two days before you wish to visit the farm. The classes start from 10.30 am and usually take about 90 minutes to two hours.
During cherry blossom season I particularly enjoy making use of their barbecue area, which only costs 220 yen per person to use. You can also order a barbecue set which comes everything you need to light up the barbie. (It does not include food). The barbecue area needs to be booked in advance. Sunday is the most popular day for a BBQ at Enomoto Farm and they advise you book around two months in advance for a Sunday.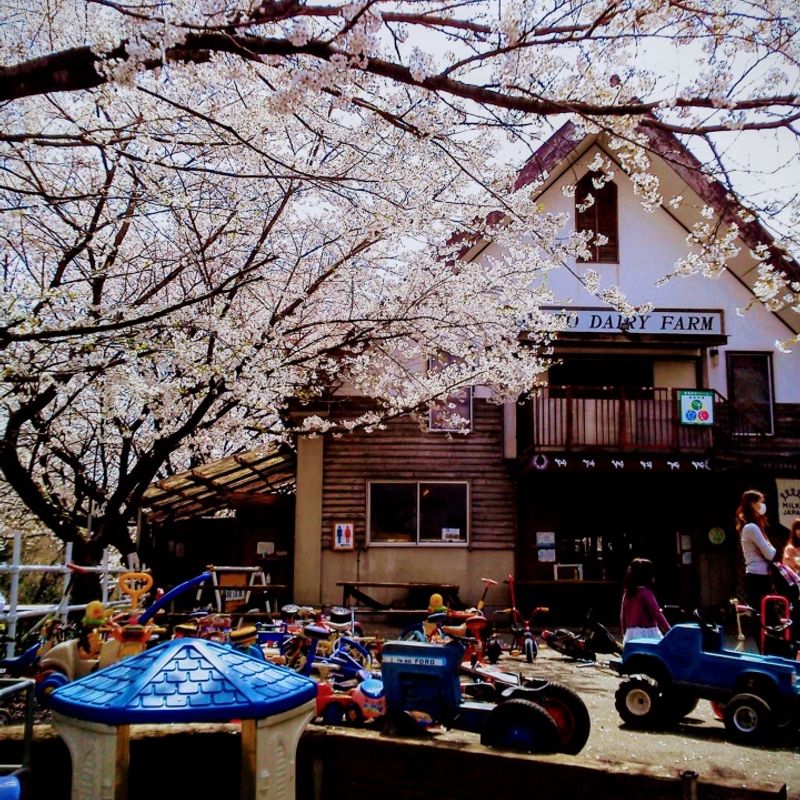 A lot of the cherry blossoms are out the back of the farm, but there are some really beautiful cherry blossoms in the courtyard. The farm looks so much more beautiful in spring. The farm is beside an old country road that runs along the river where wild rapeseed flowers grow. If you time it right you can enjoy the breathtaking scene of the courtyard cherry blossoms back dropped by brilliant yellow rapeseed flowers.
The farm is quite difficult to find, but if you have an up-to-date satellite navigation system or use Google Maps you should be able to find it. Immediately around the farm there is nothing but nature, bar a graveyard on one side. However, a short drive away is one of Kanto's best parks for families, Maruyama Park. Maruyama park is also a great spot for cherry blossom viewing with (or without) young children. You can combine the two on a day trip out of Tokyo for a very pleasant rural hanami experience.
BBQ Reservations: 048(726)1306
URL: http://www.enoboku.com/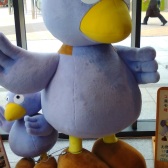 Level 8 LocalGuide with Google. Blogging about life in Japan as an Irish WAHM to 4 kids on insaitama.com.
---