Feb 26, 2016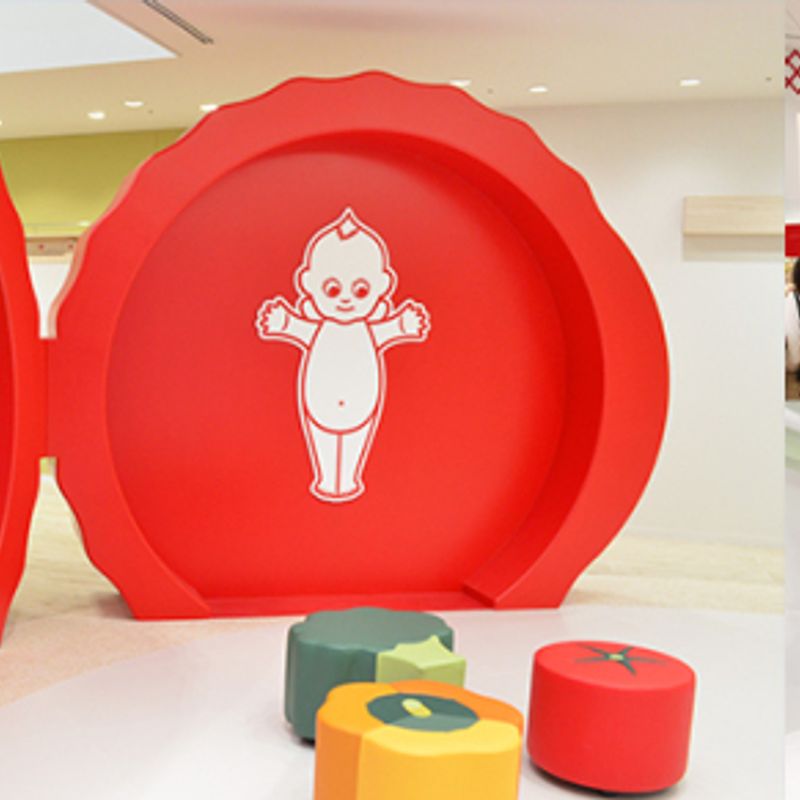 It's coming up to spring break in Japan and I have been researching museums to bring my four kids to. There is such a huge selection, that I decided to concentrate on unusual ones that are free. That list is still pretty big, but here are ten of the more unique museums that you can visit for free in Tokyo.
(What is Gas?) GAS SCIENCE MUSEUM
Highly acclaimed as being a museum worth visiting, the gas science museum is suitable for all ages. They have 7 zones with lots of interactive exhibits for young children, combining education with physical activity. You would easily spend a whole morning there. There is a baby room on the 1st floor, changing area and kid friendly toilets.
Where: Toyosu, Koto Ward
Hours: 9.30am to 5pm, last entry 4.30pm
Closed: Mondays
Access: 6 minute walk from Toyosu stations on the Metro Yurakucho (exit 7) and Yurikamome (North exit) lines.
URL: http://www.tokyo-gas.co.jp/index.html
SUGINAMI ANIMATION MUSEUM
They have educational exhibits explaining the history of animation in an easy to understand format. They also have interactive displays. Best suited to pre-schooler and over, but they do have a nursing and diaper changing area.
Where: Kamiogi, Suginami Ward
Hours: 10am to 6pm, last entry 5.30pm
Closed: Generally Monday
Access: 5 minute bus ride from north exit of Ogikubo Station. 7 minute bus ride or 16 minute walk from the North exit of Nishiogikubo Station.
URL: http://sam.or.jp/english_home
WORLD BAGS MUSEUM
A small museum run by the world's first producer of nylon bags. It is most suited to adults and older children. There are no facilities for young children on the premises.
Where: Komagata, Taito Ward
Hours: 10am to 4.30pm
Closed: Sundays and holidays
Access: Close to the A1 exit of Asakusa Station on the Toei Asakusa Line
URL: https://www.ace.jp/
MAYO TERRACE
(Main photo – photo taken from the official website.)
Museum meets factory tour and a whole lot more. You would need a full day for this truly unique and educational learning experience. However, currently they stipulate that children have to be over 6 to participate. Younger siblings are welcome to come along for the ride. YOU NEED TO BOOK IN ADVANCE.
Where: Chofu City
Hours: Four tour times: 10am, 11.50am, 1.40pm and 3.30pm
Closed: Weekends and holidays
Access: 7 minute walk from Keio Sengawa Station
URL: http://www.kewpie.co.jp/mayoterrace/
POLAR SCIENCE MUSEUM
This museum is run by the National Institute of Polar Research and provides information on research conducted in the Antarctic and Artic regions. There is an aurora theatre that simulates that rare phenomenon, ice from an actual iceberg, kids can climb aboard a snow vehicle, a live feed from the Antarctic as well as many educational video exhibits.
Where: Tachikawa City
Hours: 10am to 5pm, last entry 4.30pm
Closed: Sundays, Mondays and National Holidays
Access: 10 minute walk from the Takamatsu station on Tama Monorail
URL: http://www.nipr.ac.jp/english/outline/sciencemuseum.html
MEGURO PARASITOLOGICAL MUSEUM
Maybe not an ideal place for kids, but for those that have been they rate it quite high, despite being small and, in my book, kind of creepy. Mainly I included this, because it is the only museum in the world dedicated to parasites.
Where: Shimomeguro, Meguro
Hours: 10am to 5pm
Closed: Mondays (and Tuesdays from April 2016)
URL: http://www.kiseichu.org/Pages/einfo.aspx

*Officially free, but the museum is at risk of closing due to lack of funds, so they welcome contributions.
TOKYO ORIGAMI MUSEUM
This fun and colourful museum is a good spot for a quick visit. They get children of all ages, but they don't have any facilities for nursing or changing diapers. If you have more time to spend, you can book an origami lesson in advance.
Where: Honjo, Sumida Ward
Hours: 9.30am to 5.30pm

Closed: Weekends and holidays
Access: 8 minute walk from Toei Oedo Line's Kuramae Station
URL: http://www.origami-noa.jp/
JRA RACING MUSEUM


Apart from being able to learn about horses, you can also enjoy some simulated practical experiences too. Not ideal for small babies, but they do have nappy changing and nursing facilities.
Where: Fuchu City
Hours: On race days and Racing off-course betting days: 10:00 am to 5:00 pm
On other days: 10:00 am to 4:00 pm
Closed: Mondays and Tuesdays generally, plus Fridays in winter.
Access: 7 minute walk from Keio Line Fuchu Keiba Seimon Mae station, 10 minute walk from Higashi-fuchu Station. ,


URL: http://www.bajibunka.jrao.ne.jp/en/jraracingmuseum.html
KAMPO MUSEUM
Run by Nihondo, this world first and exclusive museum is dedicated to "Kampo", the Japanese adaption of Chinese medicine. The facility offers a lot more than the kampo displayed for free viewing and you can enjoy many unique experiences for a small fee. Most suited to teenagers and adults.
Where: Kitashinagawa, Shinagawa Ward
Hours: 11am to 8pm
Open all year round
Hours: 11am to 8pm
TOKYO LOTTERY MUSEUM

I am including this for its randomness and for anyone looking to fill 30 minutes in Kyobashi.

Where: Kyobashi, Chuo Ward
Hours: Generally 10am to 7.30pm
Closed: Sundays and holidays
Access: 3 minute walk from Tokyo Metro Ginza Line Kyobashi Station #4 or #6 Exit. 3 minute walk from Toei Subway Asakusa Line Takaracho Station A5 or A6 Exit

URL: http://jla-takarakuji.or.jp/dream/
The hours and holidays are guidelines. Please do check the official websites before planning a visit to any of the museums to make sure that they are open the day you want to visit.

Have you been to any of these museums? What did you think of them? Have you any free and unusual museums in Tokyo that you would like to recommend?

Thank you.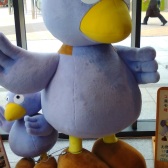 Level 8 LocalGuide with Google. Blogging about life in Japan as an Irish WAHM to 4 kids on insaitama.com.
---
5 Comments
COOL! I've never heard of any of these!

@trekkingbecky The CHOICE!! I don't think I'll ever get my bucket list done, toooo much to do and see. :-D

@Saitama World Bags Museum?!!! Brilliant!

The parasitological one gets me, I may have to go just to say I've been to a parasitological museum... not something you get to say everyday! @Tomuu

@Saitama I've heard of that one. And seen some pics. Don't go just before or after food!