Mar 30, 2016
The ancient city of Kawagoe is my favourite city in Saitama. Apart from the rich culture and history, the city has many seasonal events and scenery that makes it a place worth visiting throughout the seasons. My favourite season is actually Autumn, but spring comes in a close second.

Last year, we enjoyed hanami in many places in the tourist area and beyond. I went to check on the conditions of the sakura (cherry blossoms) yesterday and was delighted to find that the 3 places listed in this article are already blooming.

Kawagoe is less than an hours commute from Tokyo; you can reach the station in 30 minutes from Ikebukuro on the Tobu Tojo Line. The tourist area is quite a distance from Kawagoe station, but nearer Kawagoe-shi station and Seibu Shinjuku Line Hon-Kawagoe station. You can take a public bus or tourist bus from the stations up to the main area. The tourist bus also travels to Kitain Temple and Hikawa Shrine and goes close to Isanuma park, the 3 hanami spots featured in this article.

1. Kitain Temple





The historic and magnificent Kitain, with a temple, pagoda, a garden of buddhist statues and much more, also offers a fantastic hanami experience at this time of year. They hold a hanami festival each year with dozens of food and drink stalls. You can enjoy typical festival food as well as local food such as sweet potato sticks. Kawagoe is famous for sweet potato.

There is an area in the centre of the courtyard with some magnificent cherry blossom trees where you can picnic and enjoy the scenery and atmosphere. They also have seating areas inside marquees set up especially for the occasion.

There is paid parking at Kitain Temple grounds. It costs 500 yen for the day.

Address: 1-20-1 Kosemba Machi, Kawagoe, Saitama Prefecture 350-0036

Tel: 049-222-0859


More information in English: Cherry Blossom Festival at Kitain, Kawagoe.
2. Hikawa Shrine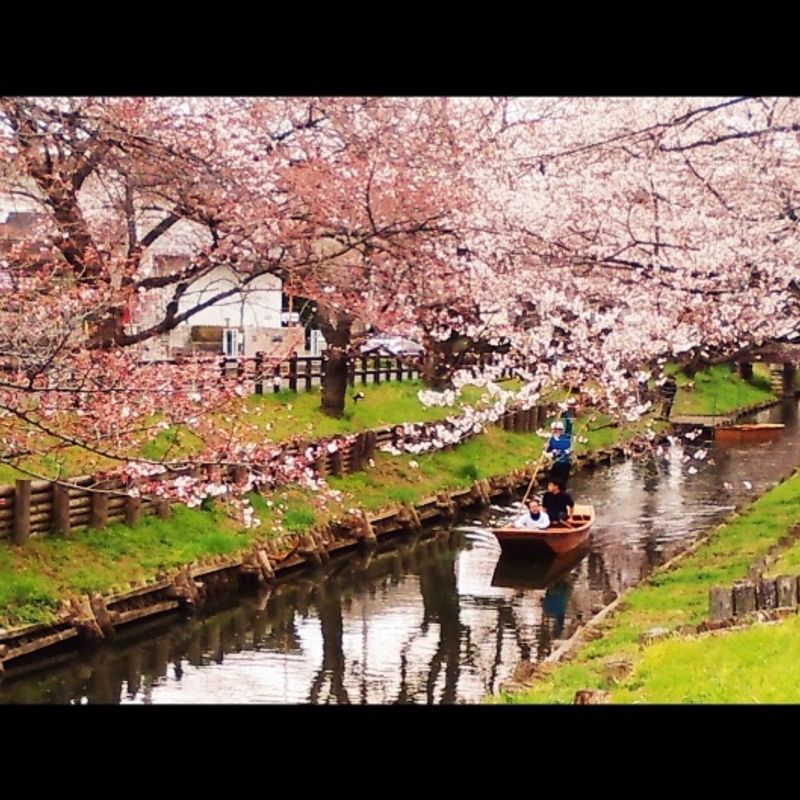 At the back of Hikawa shrine there is a river that is lined with cherry blossoms. There is an old fashioned bridge that affords a great view of the cherry blossom trees. This photo is taken further down the river where there was less people vying for a good shot. You can pay to ride a paddle boat down the river under the cherry blossoms. They also have some food and drink stalls so that you can purchase some festival food. In recent years, this spot has become particularly popular, so be advised it maybe very crowded. It is best to avoid the weekends, especially if you want to ride on the boat. Even when I visited on Monday there were quite a few people, particularly professional photographers.

There is free parking at Hikawa shrine.

Address: 2-11-3 Miyashita, Kawagoe, Saitama Prefecture 330-0803

Tel: 049-224-0589



You will find some more photos and information on their summer wind chime event here: Hikawa Shrine, Kawagoe




3. Isanuma Park





Isanuma park is off the beaten tourist path, so to speak. It is a popular place for locals to enjoy hanami in Kawagoe. Cherry blossom trees line the avenue between the park and the lake. You can sit under the cherry blossoms on the park side. It is a small and quiet park. It has an athletic playground making it a nice spot to enjoy hanami with young children. The park has no official opening and closing hours, but the car park on the lake side is closed over night. On the far side, beside the industrial estate, there is on road parking twenty four hours.

Parking is free.

Address: 584 Numata, Kawagoe, Saitama Prefecture 350-0855

More information in English: Cherry Blossoms at Isanuma Park, Kawagoe.


Kawagoe is currently holding a spring festival. For more information on seasonal events in Kawagoe as well as general tourist information in English please see the official tourist website: Koedo Tourist Information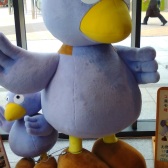 Level 8 LocalGuide with Google. Blogging about life in Japan as an Irish WAHM to 4 kids on insaitama.com.
---
5 Comments
Those boats look very idyllic, but I might feel a bit self conscious will lots of people taking my picture. Staying in Saitama, there are lots of cherry blossom walks around Tobudobutsu Station (Skytree Line). They will be fairly busy, but it sounds like they might have the same sort of local atmosphere that you mentioned about Isanuma Park.

Me too! I would love to do it, without the paparazzi! I do enjoy taking in the scenery in those parts though. I rarely get over to the Tobudobutsu side of Saitama, as much as I would love. I did do the hour commute to Omiya park once, it is stunning, but crowded. Where is good in your area? Thank you so much for commenting @DaveJpn

@Saitama I'm in the Ueno area so probably no surprise to say Ueno Park.

Lol!! @DaveJpn Is it as packed as the news depicts? I have avoided it due to the reports of crowds and last year wasn't there nearly a riot?

@Saitama Didn't go last year, and have yet to go this year. It's as packed as you've probably heard and I wouldn't recommend it as a place to actually try and sit down and do a full party. There's no grass for a start! I think it's a place better enjoyed by just having a walk around. On a bright day, the main walkway through the trees is very impressive.