Aug 17, 2017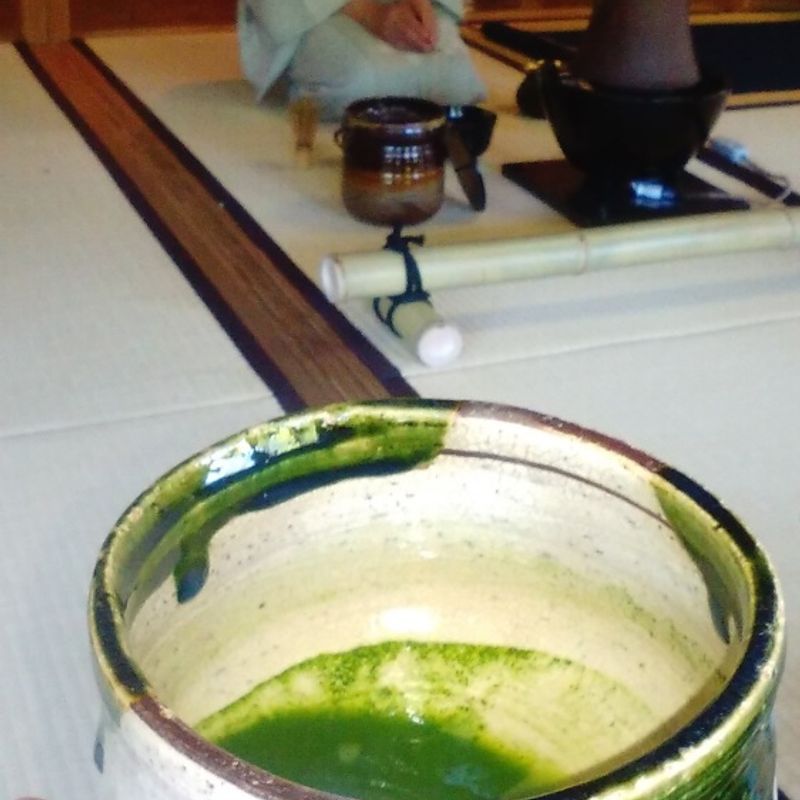 I am a six cups of coffee a day girl. I can't say I always was. Before Japan I drank 12 cups of tea a day like a true Irish lass. It's funny that I should come to japan and fall for coffee rather than green tea, which flows as easy as the black stuff back home in Ireland. Everywhere you go you can get a cup of green tea. Often for free. You can buy it everywhere even from convenience stores and vending machines on the street. If you visit someone they are most like to put out a cup of the green stuff over anything else. However, I had an aversion to it. Flashback to a Japanese culture class in University where one student decided to use us as guinea pigs for a project on green tea. I realise now that she was making the green tea the way we make a cuppa black tea, only it was leaves not bags and I think she may have overcompensated for her lack of knowledge with a bit of extra quantity for good measure. It was muck. So much so, it has clouded my green tea judgement all these years. I have had a cup here and there, but the free cups dispensed from a hot pot in the service areas of highways did nothing to rectify my first impressions. However, fast forward to present day and here I am sipping a cup of green tea as I write this, a willing convert after my recent visit to Shizuoka for a green tea tour with City-Cost.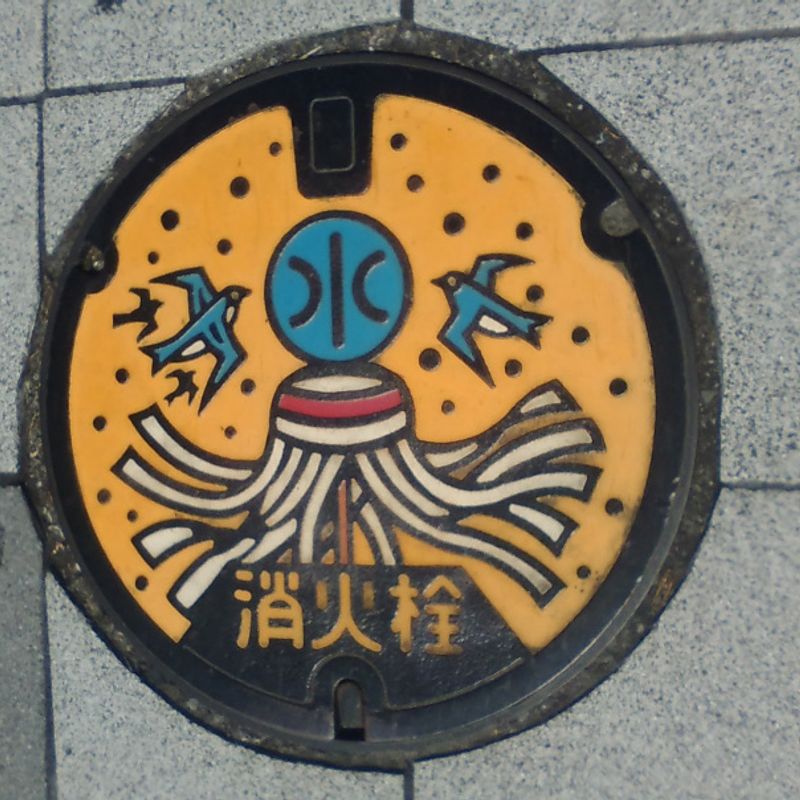 Last Wednesday, the Chamber of Tea Association of Shizuoka Prefecture gave us a very warm and sincere welcome when we stepped off the Shinkansen in Shizuokashi station after a very short ride from Tokyo. It felt like we had only settled in when the announcement was made that we were passing by Mt Fuji and shortly after that came the announcement that we were arriving into Shizuoka City. A very kind and entertaining interpreter from the World Green Tea Association was also there to meet us and completed our party of ten as we set off for rural Shizuoka. It doesn't take long to get out of the urban area and start enjoying the stunning views that Shizuoka offers. I have always been very fond of Shizuoka as it has a lot to offer both national and foreign tourists, largely due to its enticing topography: ocean, beaches, cliffs, ravines, rivers, mountains including thee most worshipped of all: Mt Fuji. Thanks to the abundance of nature in Shizuoka there is a great choice of activities you can enjoy in the area. Between the geography and expansive range of attractions, the proximity to Tokyo and the off-the-beaten-track feel, Shizuoka is the perfect getaway from the hustle and bustle of city life or indeed an ideal stop-over for short term visitors heading between Tokyo and Osaka. On top of all that, for any green tea enthusiasts and connoisseurs, Shizuoka produces 40% of Japan's green tea, making it the largest producer of green tea in the whole of Japan.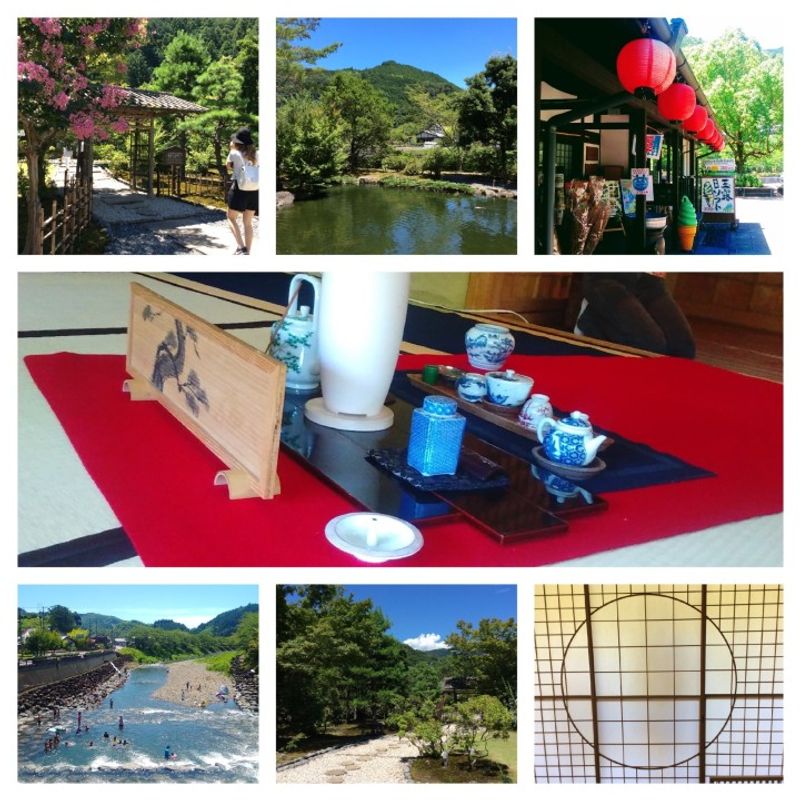 Our first stop was Gyokuro No Sato which is actually in Fujieda City, but it is right beside Shizuoka city. It only took us about thirty minutes by bus from Shizuoka station. By car it is only twenty minutes from the Yaizu exit of the Tomei Expressway and half that to the Shin Tomei Expressway. As we pulled into the car park I quite literally held my breath for a few seconds as I took in the magnificent scenery that greeted us with intensity. Surrounded by hills of lush green with a river running through the valley I would visit this place for the scenery alone, never mind the fact that one of Shizuoka's best kept secrets is nestled in the divine landscape. Gyokuro No Sato is a roadside station with a restaurant, shops and a tea ceremony house Hyogetsutei. There are also a number of flower fields in the area such as a Camellia garden and Cosmos fields. I will definitely be going back during flowering season to behold the additional beauty they will afford. Hyogetsutei, the tea ceremony house, is where I had the very great pleasure of participating in the tea ceremony. A rare and unique to Japan experience that made me feel like a tourist again; something I haven't felt in many years. The staff were warm and friendly and very patient with our ignorant ways. The lady who conducted the ceremony did not speak English, but she used lots of hand gestures, spoke slowly and clearly and the ceremony is very visual. I think even if you do not speak Japanese you can appreciate the delicacy and significance of the ceremony, especially with the English language brochure they provide to help guide you. The practices of the ceremony, all the paraphernalia that accompanies it and the décor within the house are so intricately detailed that it is hard not to walk away without a deep respect for this magnificent culture and tradition. The tea that the kimono clad lady prepared and considerately passed to me to taste was surprisingly and refreshingly delectable. If the truth be told I had prepared myself to force myself to drink it no matter what it tasted like, but I unwittingly enjoyed it, every last sip. After our most impressive tea ceremony experience, we moved across the road to Cha No Hana restaurant for a delicious and very filling lunch with lots of green tea flavouring. Again much to my surprise I delighted in the tastes presented to us although it was something I would previously never have chosen for myself. My conversion continued and I find myself craving green tea salt to add to my rice and various other dishes. Our time in Gyokuro no Sato ended with a green tea flavoured ice-cream that was delicately delicious.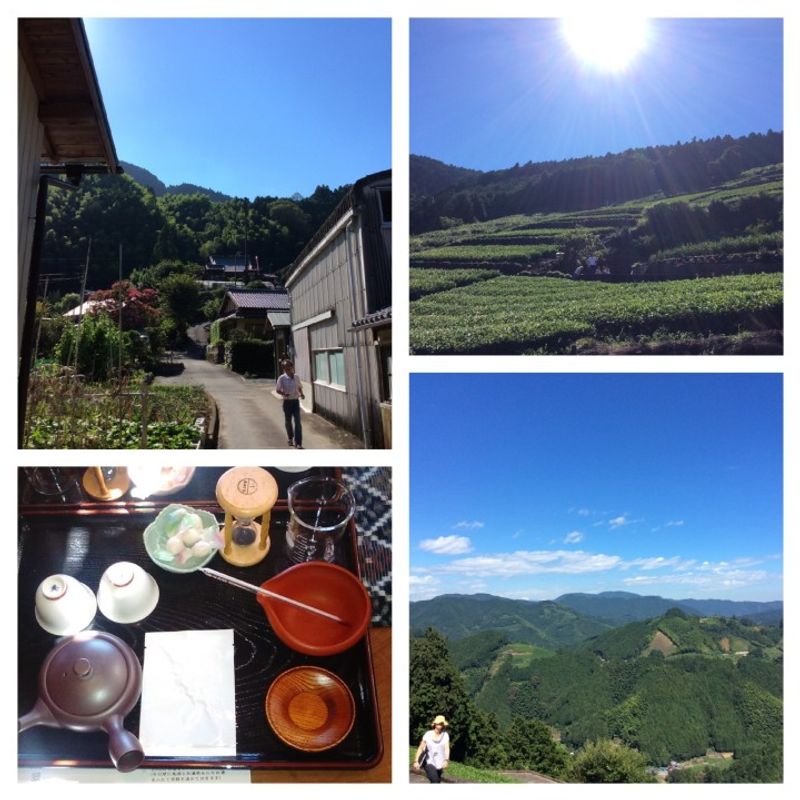 Our next stop was Houkouen where we equally charmed by the magnificence of our surroundings and the hospitality of our hosts. It took us about 40 minutes to get from Gyokuro No Sato on country roads, but the tea plantation is only 40 minutes from Shizuoka station. By car it is only about 25 minutes to both the Tomei and Shin Tomei expressways. Houkouen has a list of credentials as long as my arm, but more impressive than that is the passion and magnetism of the family that farm it. The logo on their English website says "Tea with my whole heart" and I wholeheartedly believe it. They enthuse passion for green tea with their own obvious love and devotion of the plantation they manage. The son told us that his father thinks of the tea plants like his children and treats them the same way too. How could you not grow a deeper appreciation of green tea after meeting this formidable family. The son drove us to the top of the tiered tea leaves to give us a spectacular view while divulging the history of and details about this enchanting tea farm. We went up in the back of a k-truck in the open air: an exhilarating experience in itself. We were there in the early afternoon so there was no way we could see it, but Houkouen has an additional draw factor of being the only place in the world you can see these three things together in the early morning (weather permitting): tiered tea fields, sea clouds and Mt Fuji. We tried our hand at tea picking after the very memorable talk by Jiro Katahira, the son, and the man behind Houkouen's online presence and international sales. As it was out of season for tea picking we only did a little before heading back down the mountain to the farmers' house where I had my first and very memorable experience of tea tasting. I had no idea this was a thing. We first had green tea served cold, a number of different samples every single one of them delicious regardless of quality or price. The farm produces over twenty different types of green tea so they have a wide range of quality and therefore prices. We didn't pay a yenny for the teas we tasted, although I would have happily paid their worth and more. Hot tea followed and we made it ourselves in pairs. Again all delicious, but maybe I had honed my skills on the cold tea tasting, as this time I had a definite favourite and no surprises to discover it was the highest quality we tasted! The farmer's wife who tirelessly prepared and presented our tea taught us some tricks to preparing and maximising the taste of green tea. The wife, husband and son patiently and enthusiastically answered all our questions as we indulged ourselves in some of the best green tea on the planet. As we were leaving the farm the farmers gave us a parting gift of green tea leaves in a beautiful little Japanese style canister. A lovely keepsake and very generous gift that is currently fuelling me with both energy and motivation to spread my new found love of green tea and the amazing places we visited.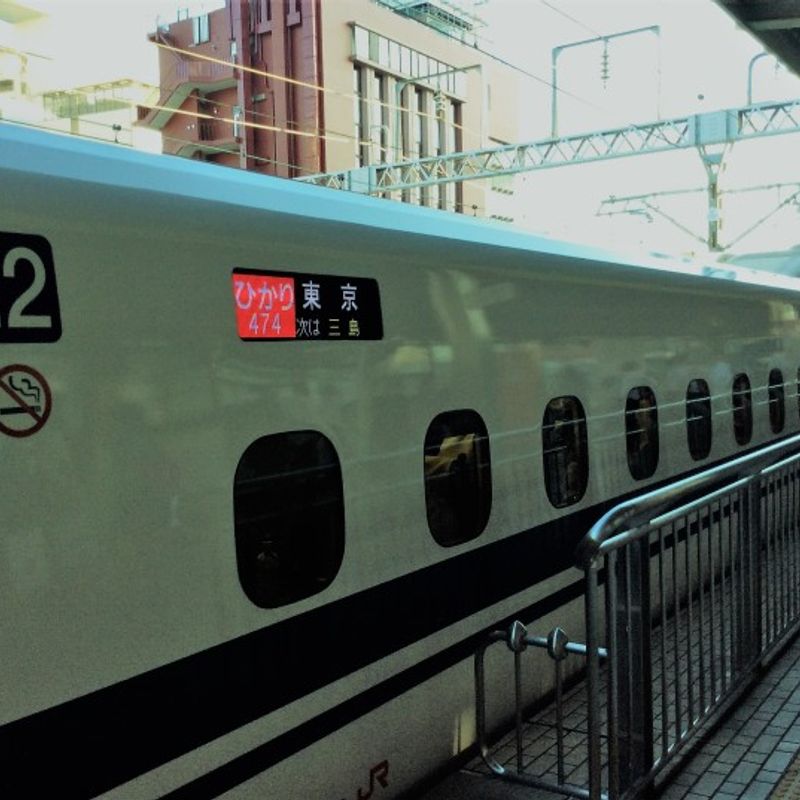 I wasn't the only one who didn't want the day to end, but end it did. Our parting was softened by yet another gift, this time a pack of green tea goodies from the very generous and gregarious representatives of the Chamber of Tea Association of Shizuoka Prefecture. Another surprise in a day of gorgeous surprises, but the biggest surprise of all was the realisation that I actually truly, honestly, wholeheartedly love green tea! I still drink quite a bit of coffee each day, but thanks to City-Cost and our trip to Shizuoka I have replaced some cups as well as other beverages throughout the day with green tea. The prefecture of Shizuoka has always had a special place in my heart, but now Shizuoka City has a whole chamber of it. Apart from the kindness and hospitality of the people; the stunning and evoking locations; the rare and unique-to-Japan experiences; the opportunity to feel like a tourist again; the appealing food and most importantly the incredible and flavoursome green tea, Shizuoka City will forever more be the place I finally converted to a green tea drinker.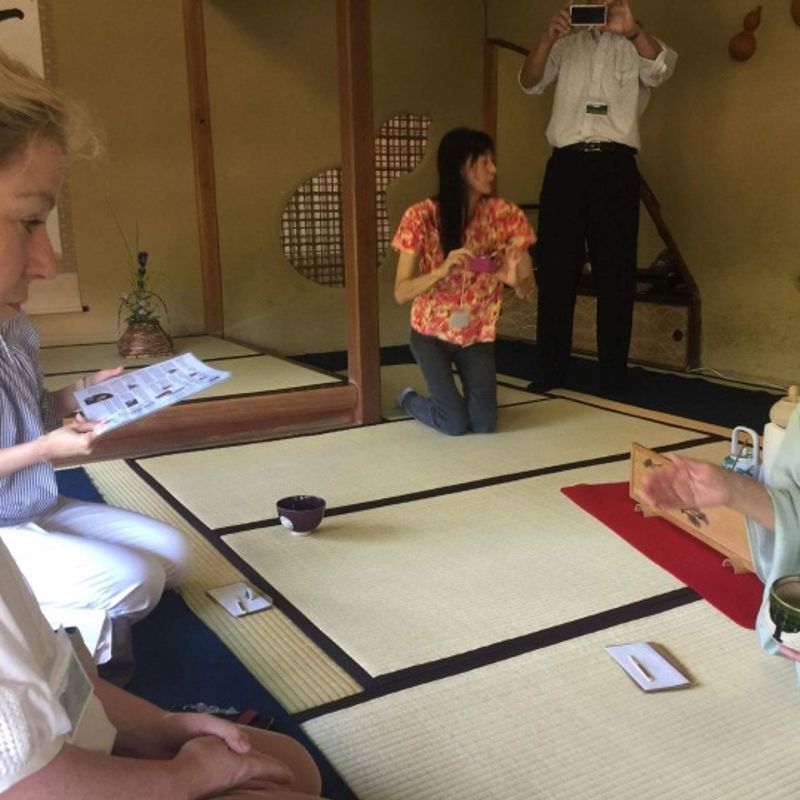 Partaking in the tea ceremony. Photo credit and thanks to Arigato Japan. 


GYOKURO NO SATO
(Includes Hyogetsutei and Cha No Hanatei) On Facebook:
https://www.facebook.com/gyokuronosato/
Tea ceremony page: https://www.facebook.com/Tea-Ceremony-Experience-玉露の里-418082894880627/
HOUKOUEN
English webpage:
http://houkouen.org/english.html
On Facebook:
https://www.facebook.com/茶に心をのせて-豊好園-199362516825446/
You can find even more information on Gyokuro No Sato and Houkouen as well as a number of other green tea locations in Shizuoka in City-Cost's Green Tea Guide:
https://www.city-cost.com/guides/shizuoka-green_tea
This post is a special tea blog report, part of our Shizuoka Green Tea Guide, and a chance through City-Cost for bloggers in Japan to engage in new "Japan" experiences about which to create posts.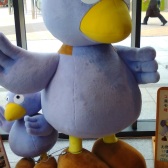 Level 8 LocalGuide with Google. Blogging about life in Japan as an Irish WAHM to 4 kids on insaitama.com.
---
4 Comments
What an incredible experience - I too am a several cups of coffee a day gal, and my previous times drinking green tea elsewhere in the world have jaded me against it a little bit (I think bad preparation was the deal there, too!) I might need to give it a whirl again - this article definitely resonated with me!

Thanks for the great post. Shizuoka is often by-passed by travelers as we whiz down to Kyoto and the like - refreshing to see something different.

@genkidesu thank you so much for commenting and you very kind words. I think the way it is prepared definitely influences it. I wish I had done something like this sooner. I am so grateful to City-cost for the great opportunity.

@LovingJapan... and it is such a shame as it has so much to offer. Hopefully it will gain some more tourism over the coming years, it deserves it. I think it should appeal to people who prefer a more type of "off the beaten track" experience. Thank you so much for commenting