May 9, 2016
A weekend trip to Gotemba in Shizuoka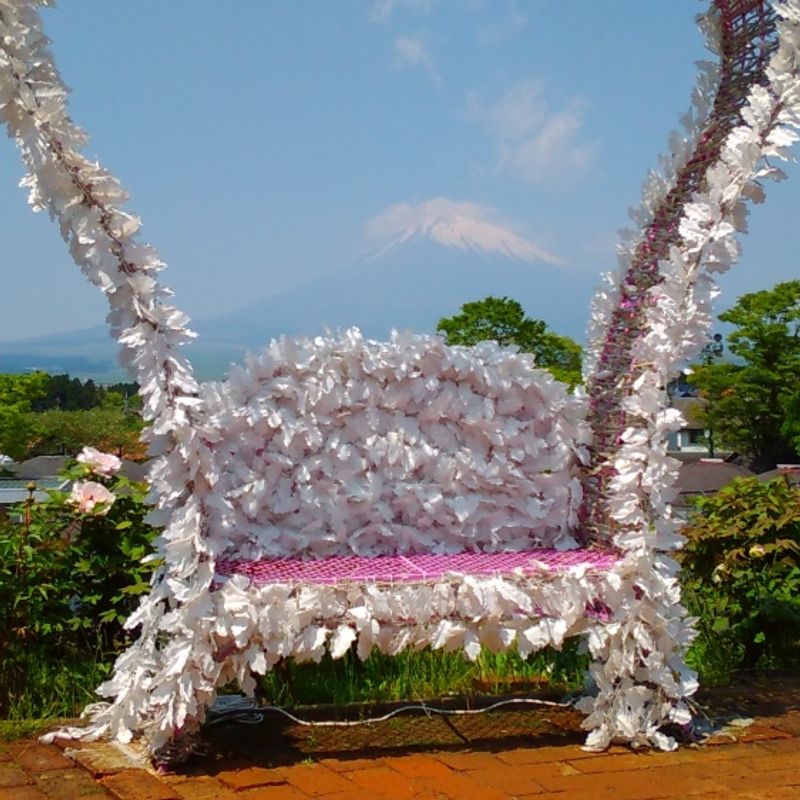 Gotemba in Shizuoka it is less than 90 minutes by car from central Tokyo. Thanks to its location on the Tomei and Shin Tomei expressways, it is easily accessible to most areas of Kanto, but particularly the prefectures of Tokyo, Kanagawa, Saitama and Chiba. This short trip is most suited to those travelling by car or bus as the train journey takes twice as long.
I enjoy travel, but with four young children aged between one and six years old, these days I am quite fastidious about where I travel to. I like to travel to places that are well serviced, easily accessible and family friendly. Gotemba in Shizuoka ticks all those boxes for me. That it is on the foot of Mt Fuji with spectacular views of the formidable mountain (on a clear day), is a complete bonus. Gotemba is one of the four Mt Fuji 5th stations, the least well known one. The 5th station itself is just a torii gate, car park and toilets. What Gotemba is probably most well-known for is its outlet mall, but the mall is a fairly standard branch of the Premium Outlets. Gotemba and its neighbouring towns and cities have a lot more to offer than just an entrance to Mt Fuji and an outlet mall.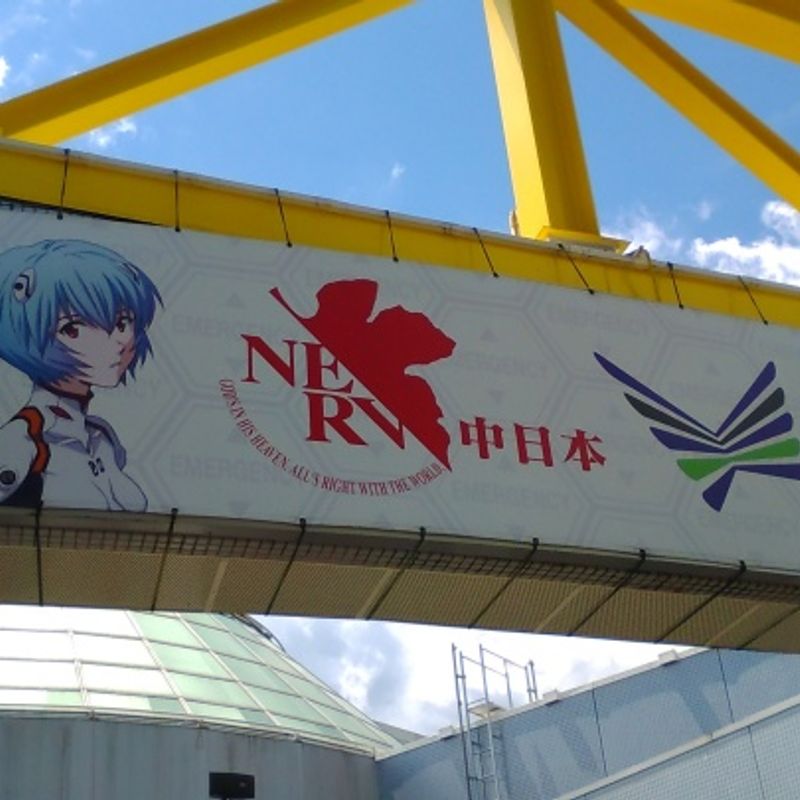 Outbound Travel
No matter where you start out, if you are travelling by car, the last part of your outward journey will most likely involve the Tomei or Shin-Tomei highway. On both expressways there are excellent service and parking areas. On the Tomei expressway I recommend the Ashigara Service Area, which is the first service area you hit after leaving Kanagawa and entering Shizuoka. This service area is well known to Neon Genesis Evangelion fans as it is home to some giant statues of the cult classic's characters. Apart from this attraction for anime fans, the service area boasts lots of facilities for all types of travellers. For me as a Mom of four young children, I am grateful for the small playground, open space and bumped running/walking path and the facilities for families such as belted high chairs, a nursery and family toilets. Pet owners can make use of two different dog runs. There are shops, a variety of eateries including fast food restaurants, a convenience store, a hot spring, a foot spa and even a coin laundry. For Coffee lovers there is a Starbucks and for car lovers there are often race cars on display inside. If you read Japanese, there is detailed information on the Expasa website: http://sapa.c-nexco.co.jp/sapa?sapainfoid=4#panel . There is also an English version, but it has less detailed information: http://globalsapa.c-nexco.co.jp/en/sapa/Ashigara-SA-Aichi .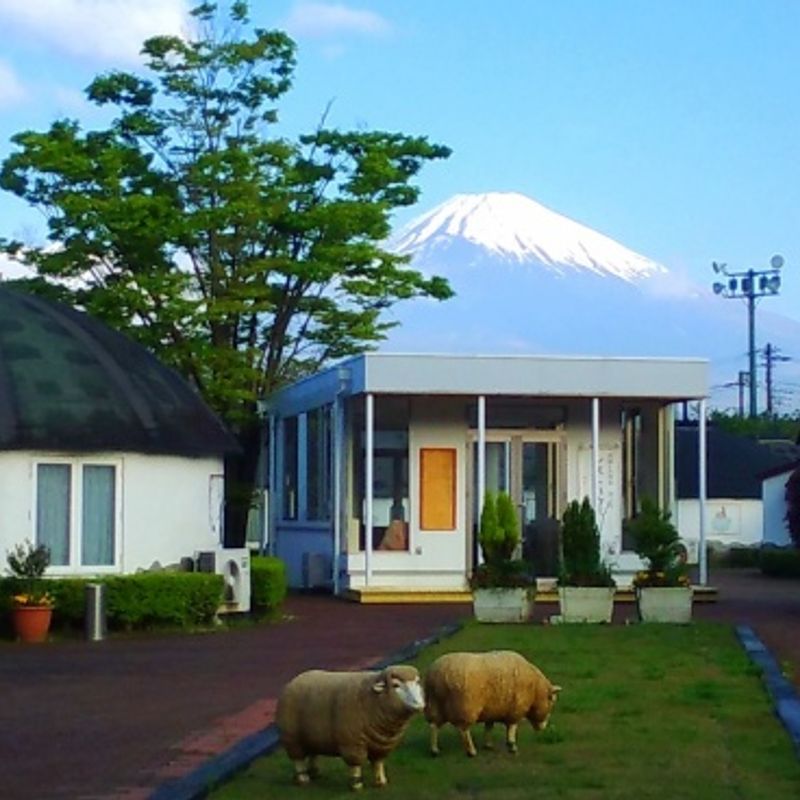 Accommodation
There is a range of accommodation in the Gotemba and surrounding areas. There are camping facilities, pensions (Western room B&B) and minshuku (Japanese style B&B), self-catering facilities, Western style and Japanese style hotels. Our accommodation of choice is the Tokinosumika resort, also known as Gotemba Kogen. That resort has a choice of accommodation for most budgets, ranging from yurts to hotel rooms. For more information in English on the accommodation at Tokinosumika please see: http://insaitama.com/shizuoka-gotemba-tokinosumika-family-resort/
Attractions & Activities
Sports
Sporting facilities and activities available in the Gotemba area include golf, horse-riding, fishing and tennis. Within Tokinosumika mentioned above, there is a huge selection of sporting facilities some of which are mentioned below.
Tokinosumika
Within the afore mentioned resort Tokinosumika there is a huge selection of activities. They also have illumination and other seasonal events. Each activity costs money and some need to be booked in advance. The village area has a bakery, coffee shop, shops, restaurants, workshops and fairground games. There are workshops where you can watch workers at their craft and you can even book to participate in some crafts of your own. The beer is famous. It is locally brewed from German methods, but using natural spring water. There are a selection of hot springs, a pool, soccer pitches, fishing, basketball, badminton courts, segways to name but a few of the relaxation and sporting facilities.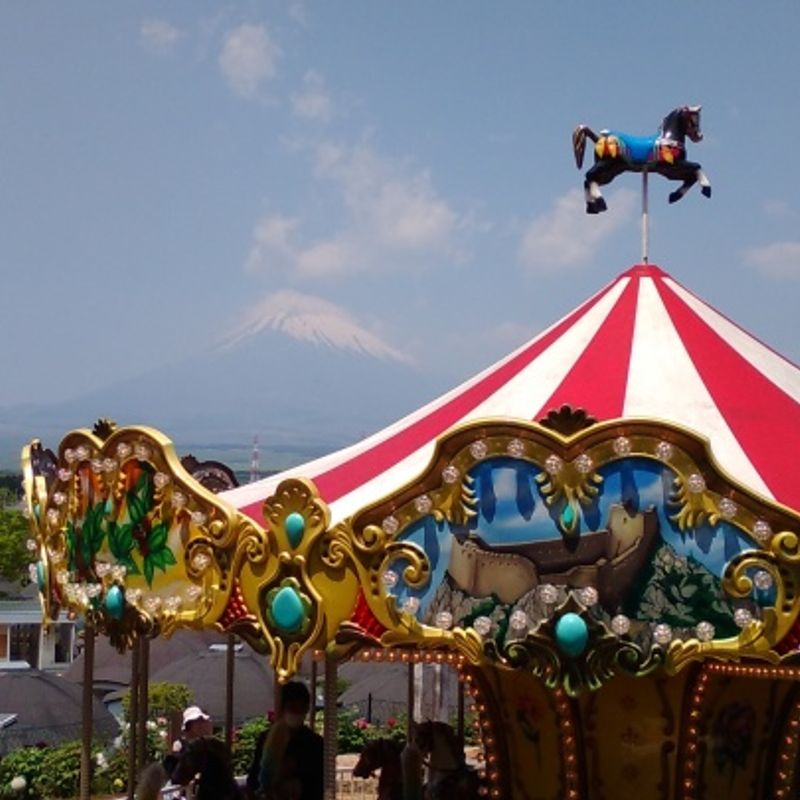 For the kids, there is an indoor play and experience space with a goldfish aquarium, book shop with wooden toys and projection mapping activities. The Big Bang playground is fantastic value for money at only 800 yen for adults and 500 yen for children over six. Children under six years old are free in and guests of the resort are half price. For that price you can come and go all day. There is something for everyone in the playground. My favourite is the carousel, my six year old loves the dinosaur bouncy castle, my five year old loves the enormous speedy inflated super slide, my three old loves the inflated mountain trampoline and my one year old loves the combination playground equipment for younger children. In the summer there is a paddling pool on offer. At night, most of the resort is lit up in themed illumination. In the paddling pool of the playground area there is an amazing light, water and projection mapping show set to music. For more on the playground please see: http://insaitama.com/the-playground-at-tokinosumika-gotemba-shizuoka/
For up-to-date information on prices, classes, crafts and sporting facilities, please see the official website (Japanese only): http://tokinosumika.com/
Hot springs
There are a number of hot springs in the area. You will find quite a few in the Tokinosumika (Gotemba Kogen) resort. The Chame Yudono hot springs is for adults only. It has a magnificent view of Mt Fuji from their rotemburo (outdoor hot spring). You can find more information in English here: http://www.gotembakogenresort.jp/hot_springs.html
Other hot springs in the area include the Gotemba Municipal Hot Spring and the Otainai Onsen Health centre, among others. Information in English: http://www.gogotemba.net/hot-springs
Shopping
The Gotemba Premium Outlets are popular with Japanese and foreign tourists alike. Apart from great shopping, there is also a great view of Mt Fuji on a clear day. Unfortunately, there is no English website that I am aware of, but if you read Japanese you can get detailed information here: http://www.premiumoutlets.co.jp/gotemba/
Factory Tours
Kirin Distillery has 12 free tours a day between Tuesday and Sunday. However, they only have information and tours in Japanese. More information in Japanese: http://www.kirin.co.jp/entertainment/factory/gotemba/tour/
Another free tour in Japanese only, is the Yakult factory tour is in Susuno a neighbouring city of Gotemba, approximately 10 minutes by car. More information in Japanese: http://www.yakult.co.jp/fujisusono/
Nature and Parks
There are great views of Mt Fuji from most of Gotemba. Two of the more popular or well known spots are the Nagao Pass and the Otome Pass. Other nature spots include Twin Fuji, Curtain Rock, Lake Higashiyama and Komakado Fuuketsu Caves. Parks include Otani Seiko Park, Chichibunomiya Memorial Park and Peace Park.
Shrines and Temples
Jinbayama Shrine is dedicated to scissors! You can see scissors of all sizes at this shrine. Traditionally people would borrow these scissors to cure themselves from an illness as the scissors were said to "cut your luck" and once better they would dedicate a larger pair in return.
On the first day of climbing season children perform a dance known as chigo-no-mai at Niihashi Sengen Shrine. They perform the dance to pray for the safety of climbers. This shrine's famous shishimai (lion dance) is listed as an intangible cultural asset. They also have a giant Waraji (Japanese straw sandal) festival during the summer.
Ninooka shrine is off the beaten track, but it is supposedly known to some fans of samurai dramas as it is said to have featured in some well-known samurai movies. There are beautiful cedar trees around the shrine.
Nearby large attractions
Popular attractions that are commutable from Gotemba include Fuji Safari Park, Grinpa (amusement park) and Kodomo no Kuni (Fujinomiya). My kids thoroughly enjoy each, but personally I think Kodomo no Kuni is the best value for money and the most engaging for small children.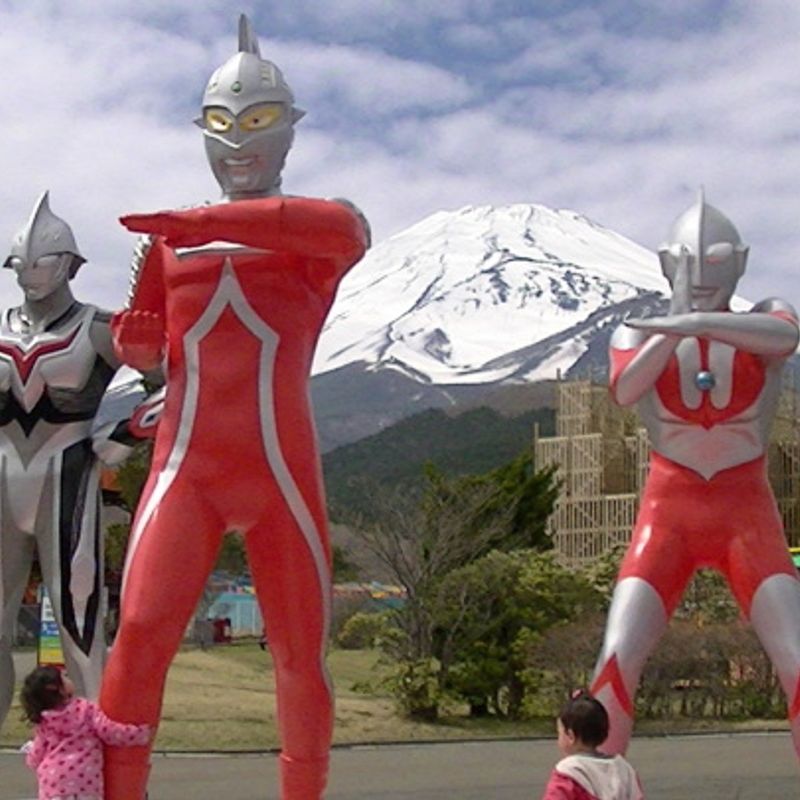 Grinpa: http://www.grinpa.com/ (Japanese only)
Fuji Safari Park: http://www.fujisafari.co.jp/english/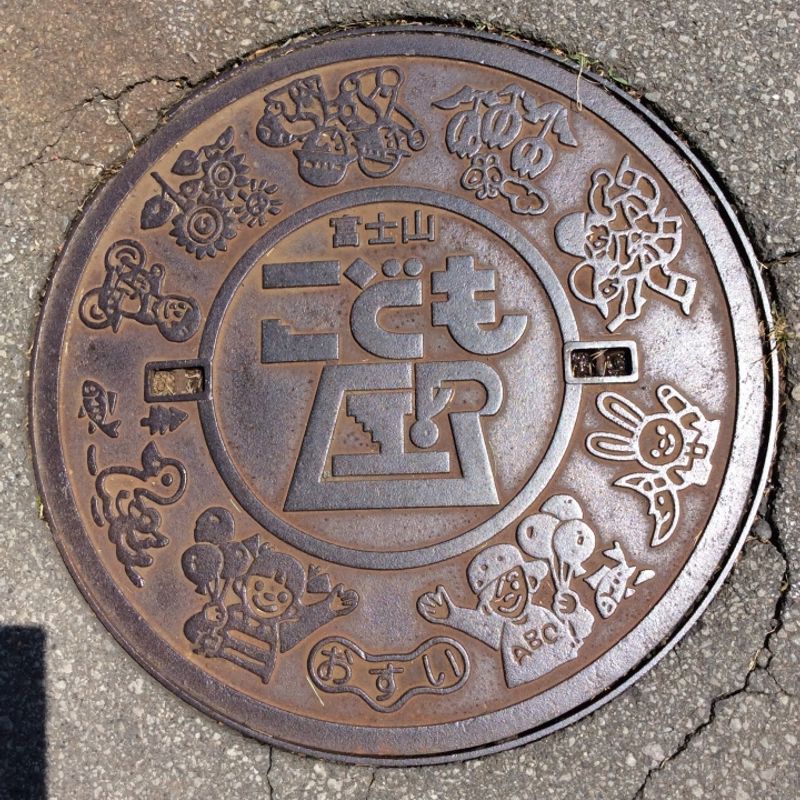 Kodomo no Kuni: http://www.kodomo.or.jp/ (Japanese only)
Apart from all these wonderful attractions, there is even more to discover and enjoy in Gotemba city. There are also seasonal events, fireworks and festivals. We have traveled to Gotemba around 10 times in the last 7 years. If you have any questions about the trip, the accommodation or the area, please feel free to ask below and I will get back to you as soon as possible.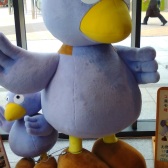 Level 8 LocalGuide with Google. Blogging about life in Japan as an Irish WAHM to 4 kids on insaitama.com.
---
2 Comments
I am looking forward to visit this place. And thanks for the good information.

I hope you have as wonderful time as my family did. :-) Thank you so much for commenting.