Mar 5, 2018
Kirin and Glico have come together for a short time to bring you to Hawaii, not literally unfortunately, with their Acai yoghurt flavoured Gogo Tea and Bran Banana Pocky. They have designed the packaging so that the image on the tea and the image on the Pocky line up to make a Hawaii-esque picture. There are a few different images on the Pocky boxes, but the tea bottles have more choice and they have two different pictures on each bottle.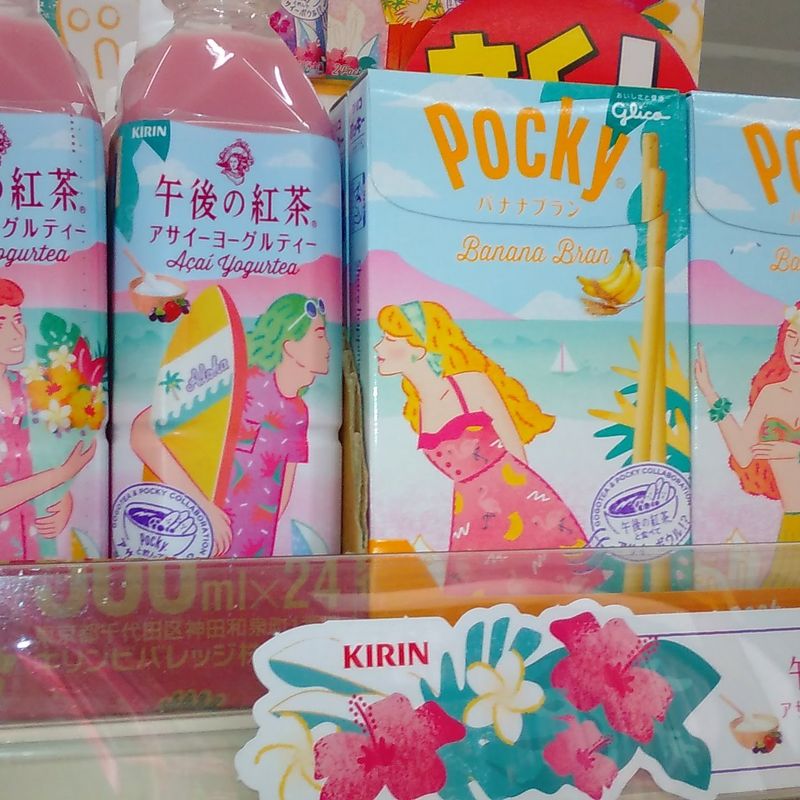 Gogo Tea is as you might imagine is a tea drink, brought to you by the beer giant Kirin. It is a bottled straight, but sweet tea. The product was very smartly named, a word play on Afternoon Tea. Afternoon in Japanese can be said as "Gogo" and "Tea" is often used in Japan instead of the Japanese "Kocha". Truth be told, I am not a big fan of flavoured tea, unless it is a drop of milk that is doing the flavouring. However, the Acai Yoghurt Flavoured Gogo Tea is fairly delectable, although there is only a very slight hint of tea in the taste. It is a bit too sweet to drink in one go and it wouldn't be a good drink to rehydrate. When I opened the bottle it took me a while to place the familiar smell: anyone from the UK or Ireland will be familiar with "Ribena" and it smells extremely like that.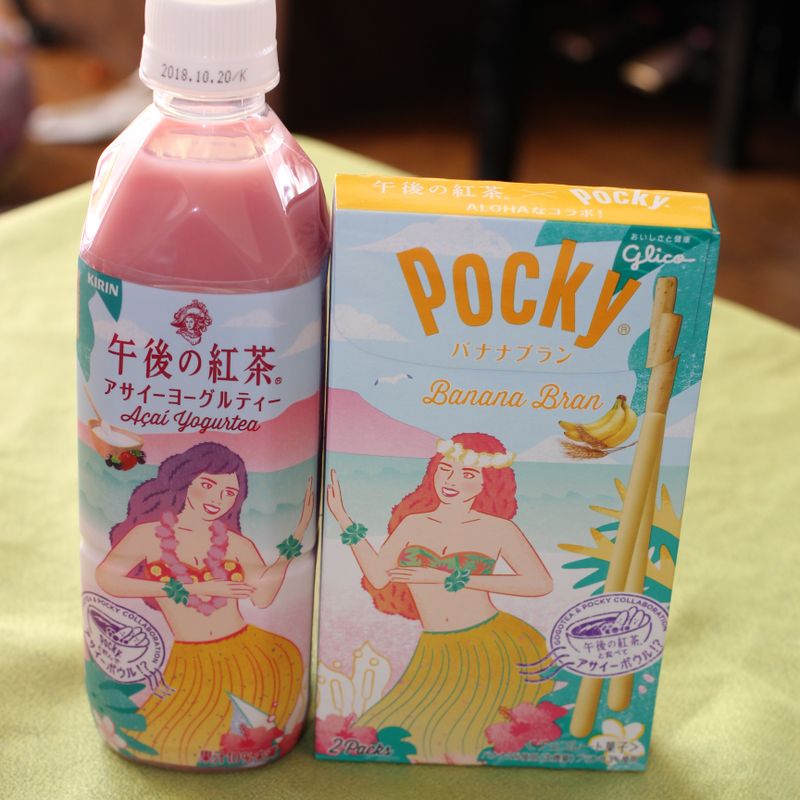 Pocky are stick sweets with different flavour chocolate on top. They are very popular with Japanese people, tourists and expats alike. I am a big fan for another reason: myself and the 4 kids have been to the free Pocky factory tour twice and it is hard not to be a Glico fan after visiting there! You can get different flavour Pocky at different times of the year, but it is always fun to find one of their limited edition flavours. The Banana Bran currently on offer being just one. Despite not being a big banana flavour loving person, I will give my Aloha to this limited edition Pocky.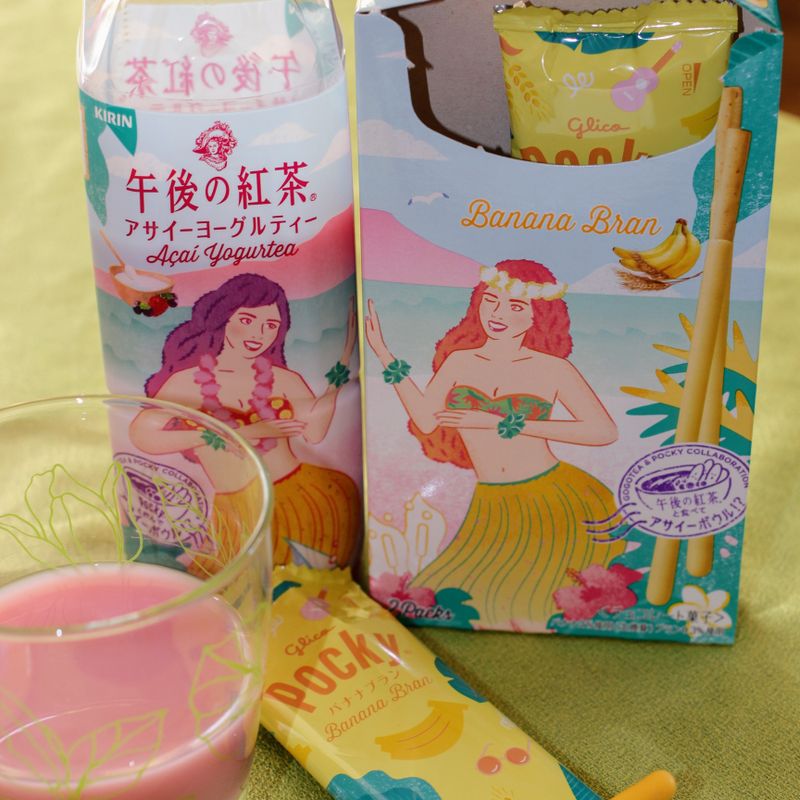 The collaboration's slogan goes along the lines of "take yourself to Hawaii for 30 seconds" followed by a description of how on each product. Which is basically: take a mouthful of the Acai yoghurt flavoured tea and a mouthful of the banana bran pocky and imagine yourself there. I don't think I was taken anywhere near Hawaii, but the sugar rush was great to give me the lift needed to write this article!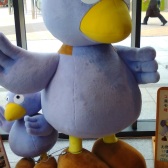 Level 8 LocalGuide with Google. Blogging about life in Japan as an Irish WAHM to 4 kids on insaitama.com.
---