Jul 16, 2018
With the heat rising these days I find my self buying more and more ice cream... haha. Shouganai, it can't be helped! I love ice cream and I have eaten tons of it in Japan, but today I found a new favorite--chestnut adzuki monaka ice cream!!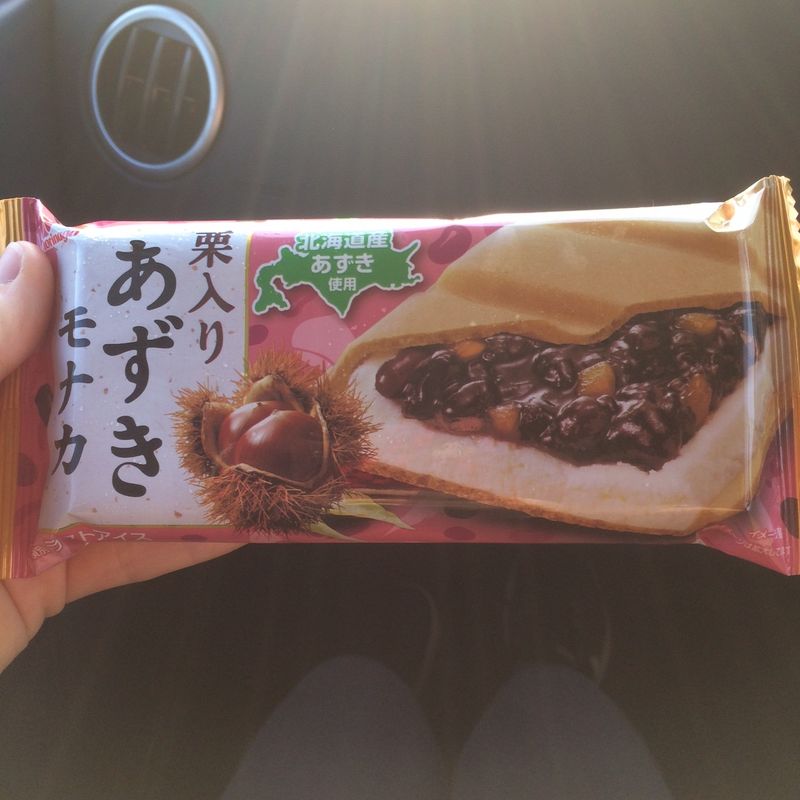 I found it at my local supermarket, Kanesui! It was super cheap; only 80 yen!!! This ice cream is special because of the chestnut! I often see adzuki monaka, but none like this!
After I pulled it out of the wrapper, it looked like a normal monaka.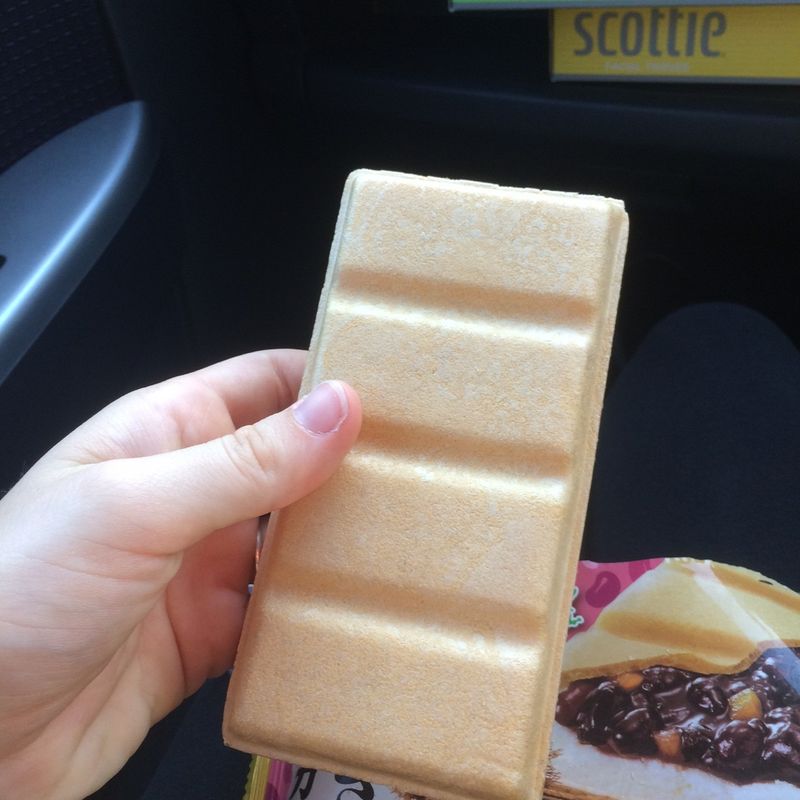 But after the first bite, I was sold! It was delicious!!
I love anything with chestnut in it, so I was sure I would like it! Chestnut is one of the flavors that I love in Japanese sweets. Back in America, I have never had any kind of chestnut in my life, but in Japan I pig out on them! If you haven't had it, I highly recommend trying it! There are mount blanc cakes which are chestnut flavored. There are also traditional sweets, like manju, that are filled with chestnuts as well!
Anyway, back to the ice cream! The chestnuts were mixed in with the adzuki. The flavors complemented each other nicely and they taste great with the vanilla ice cream. The monaka was softer than other monaka that I have had it the past, but I actually liked it better that way. It was not too crunchy, but it was crunchy enough to give the combination a different texture! The creation is just pure genius!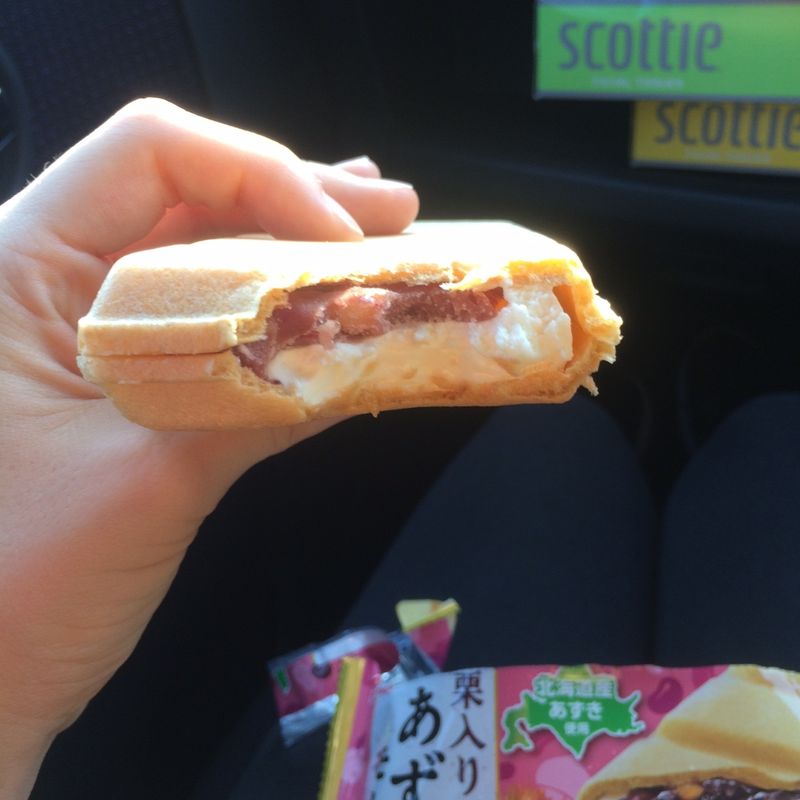 The picture may not look like anything special, but it is!
I am definitely picking up some more once I go back to the supermarket! Gotta stock up!!
Have you had ice cream like this one? What is your favorite Japanese ice cream?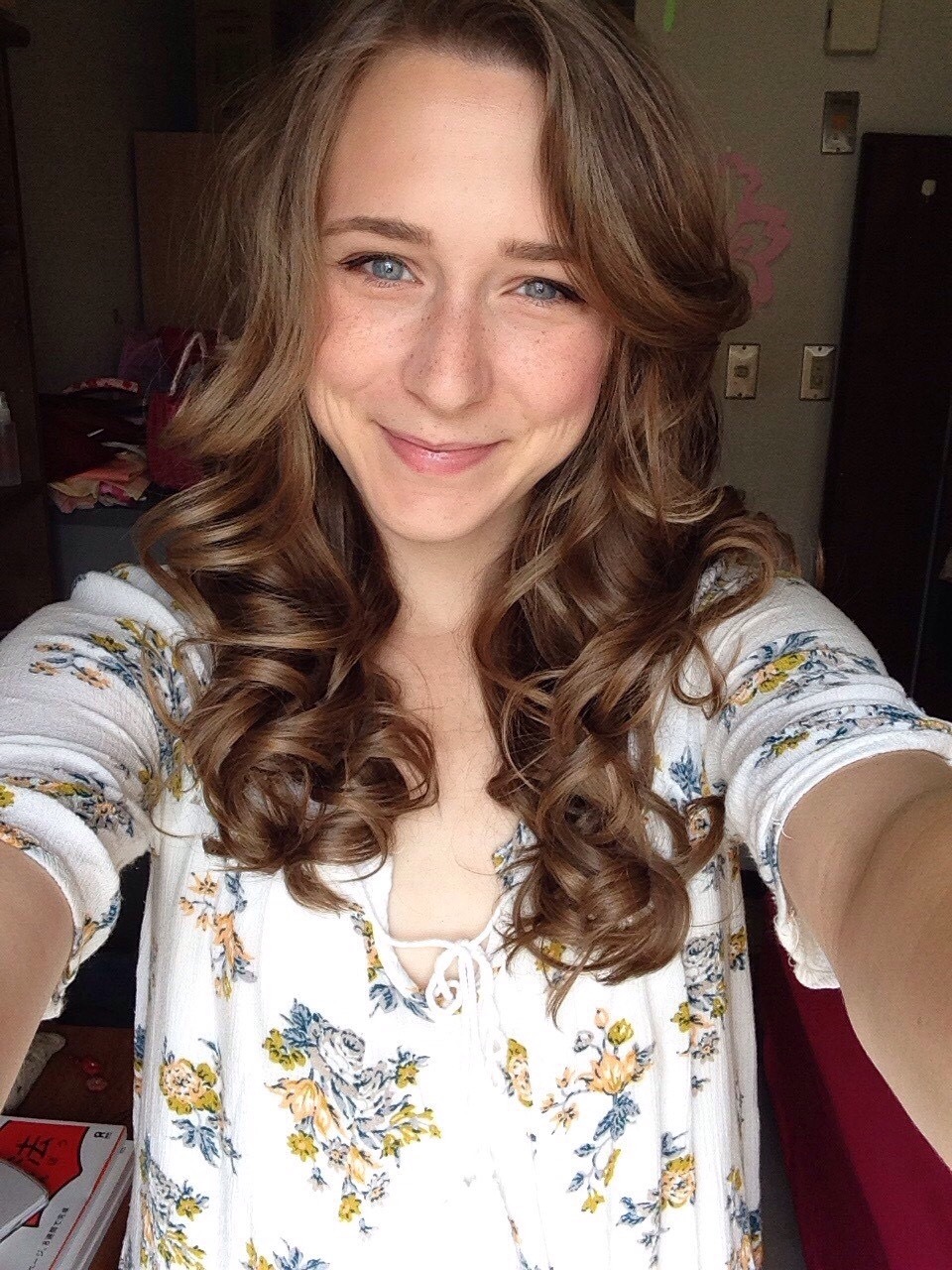 Teacher, Traveler, Dancer -
Currently living in Gifu -
I love Japan, dance, cats, food, and fashion!
---