May 9, 2019
Luckily we had an extra-long Golden Week this year! Unfortunately, I couldn't go on any long, extravagant trips because the prices were horrible, but I did get to enjoy some local festivities!
Going to a Japanese festival has been on my bucket list for a long time now. Don't get me wrong, I have been to fireworks festivals, but that is it. Finally, I got to mark it off my list; I went to Ibigawa Festival in Gifu.
The main reason I chose the Ibigawa Festival, instead of a larger festival in the city, is because I work in Ibigawa and I wanted to get to know the community. Plus, my students really wanted me to come! One of my students is the son of the priest of Miwa Shrine, which is the main shrine for the festival. Not only that, but I truly love being in the Japanese countryside. There is just something that you miss out on if you stick to the city.
Ibigawa Festival has two main activities: mikoshi, the mini shrine floats, and children's kabuki. Normal mikoshi are only carried by men, but in this festival, there is a float of only women and a few floats carried by children as well. (Many of the children were my students! They were adorable dressed up in the traditional garb!)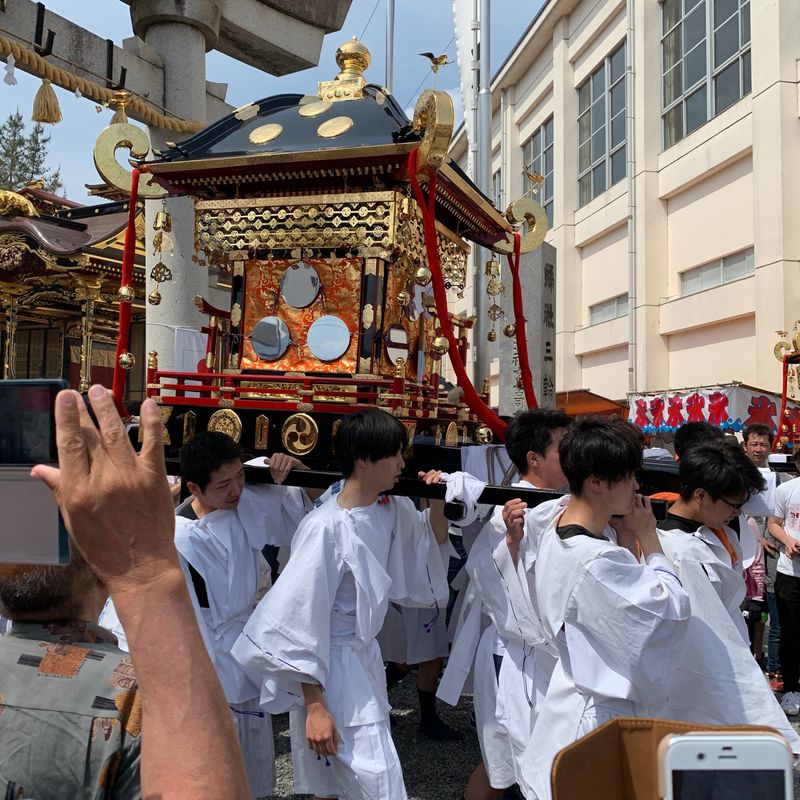 Next on my list is experiencing carrying one of these!!
Children's kabuki is the main part of the festival. It has a very long history. They have a set of stories that the children of the town have been performing for many years! It means that this year's children's grandparents likely performed as well. Don't be fooled, just because children perform does not mean it is subpar. The children's performance was phenomenal.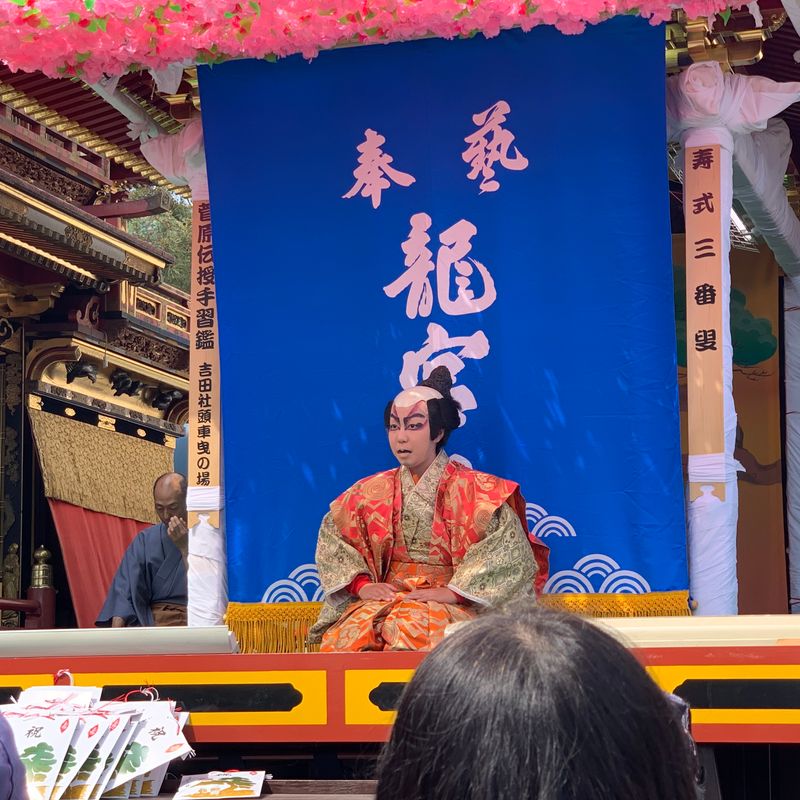 All of the children performing are elementary school students from Ibigawa.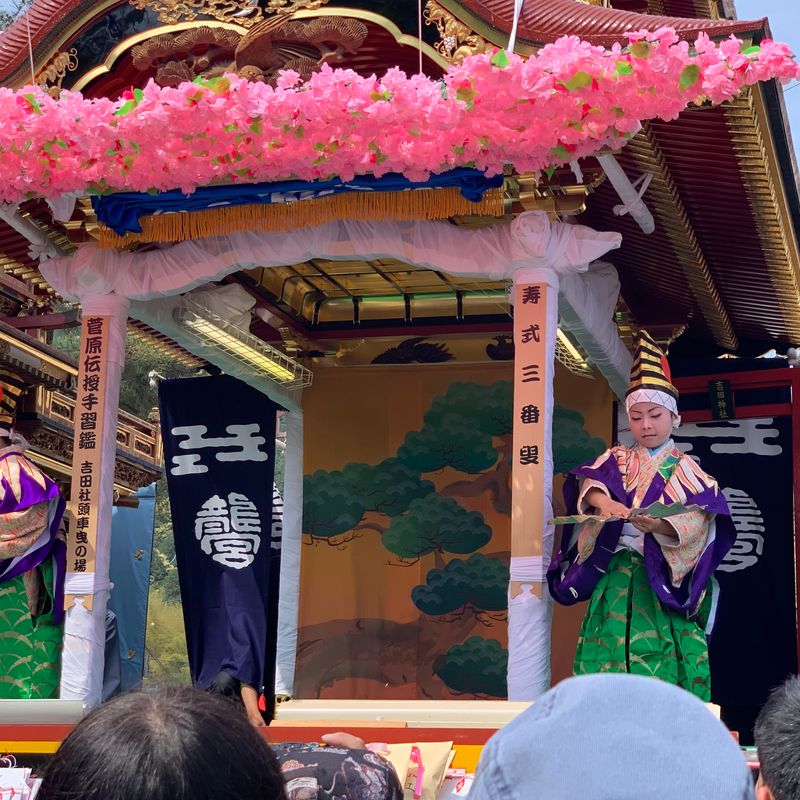 They must have been dying in those clothes because it was quite hot!
A note for anyone wanting to watch the kabuki, it is very hot and you have to stand, so come equipped with comfy shoes and plenty of water! Also, the Japanese is very old-style Japanese, so it is quite difficult to understand, but even so, it is worth checking out!
Aside from the main events, there are of course plenty of food stalls, so you won't be left hungry! I myself chose a mango smoothie!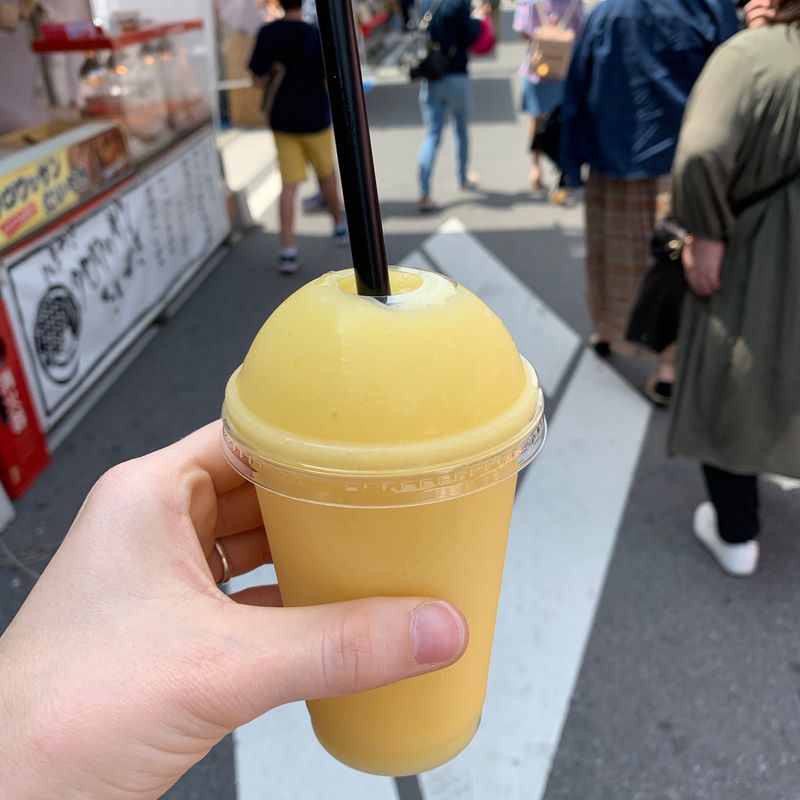 Only 300 yen, not bad!
There are also plenty of game booths, so bring a few extra coins with you! You can even get your face painted kabuki style! (I did not! haha...)
When:
Ibigawa Festival is held once a year on a weekend that typically lands at the beginning of May. Sunday is always the main day for the festivities.
Where:
The festival is located in Ibigawa, Gifu. The main shrine is Miwa Shrine. There are some roads parked off and no official parking, but you can park at the town hall. From there it is just a five minute walk. You will not have to pay for parking. There is also a bus stop at the town hall, so if you go by bus, I recommend getting off there.
I am very happy that I finally got to enjoy the town that I work in outside of the school walls. I highly recommend other ALTs to get to know their communities. I had many students running up to me excitedly at the festival, and I am sure I will hear about it at school as well. I can't think of a better way I could have spend my Sunday.
Have you ever been to Ibigawa Festival?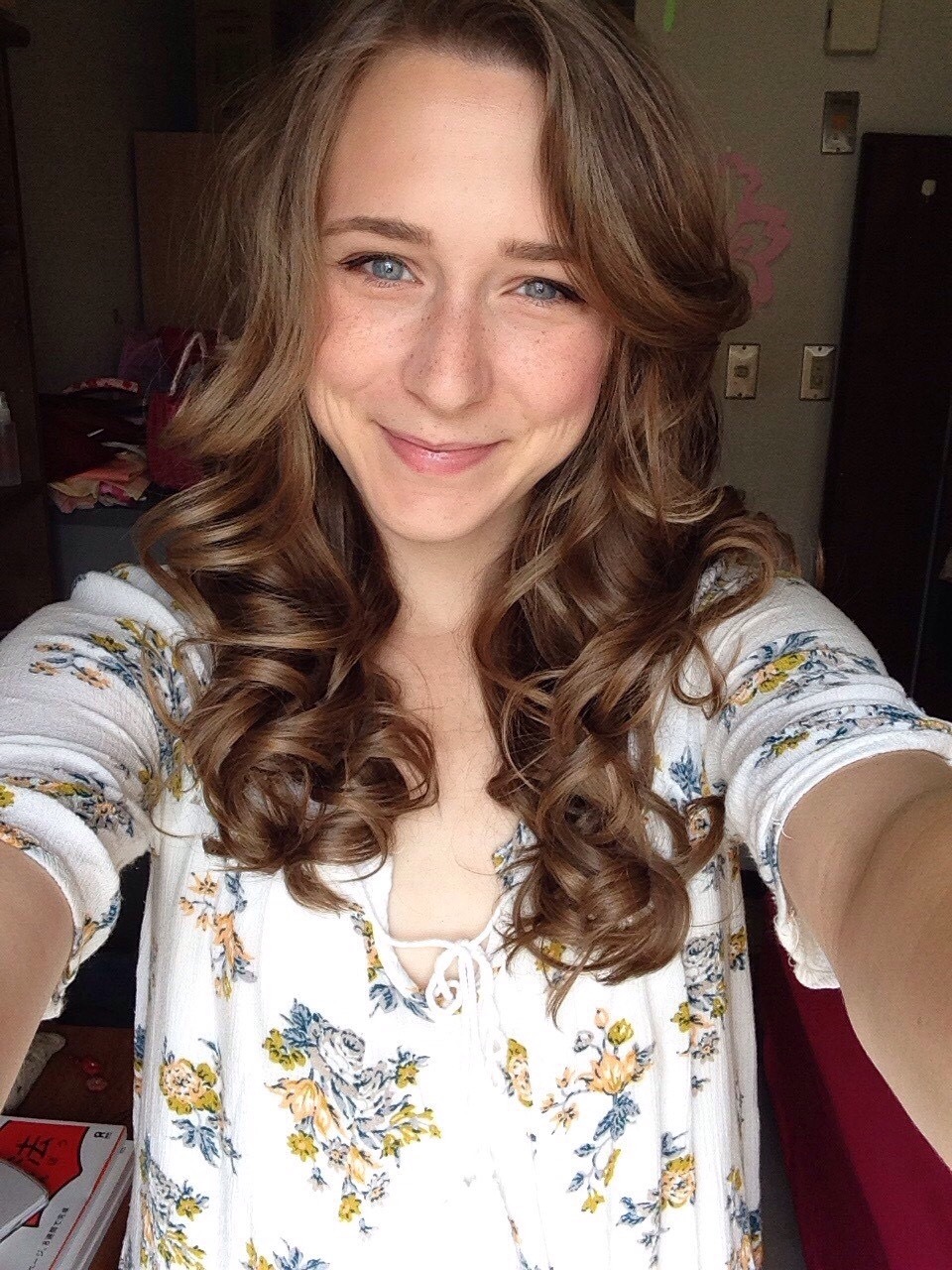 Teacher, Traveler, Dancer -
Currently living in Gifu -
I love Japan, dance, cats, food, and fashion!
---