Nov 23, 2018
In recent years, a sure sign that the cooler months have begun has been the influx of one of my favourite cheap chocolates into the convenience stores of Japan..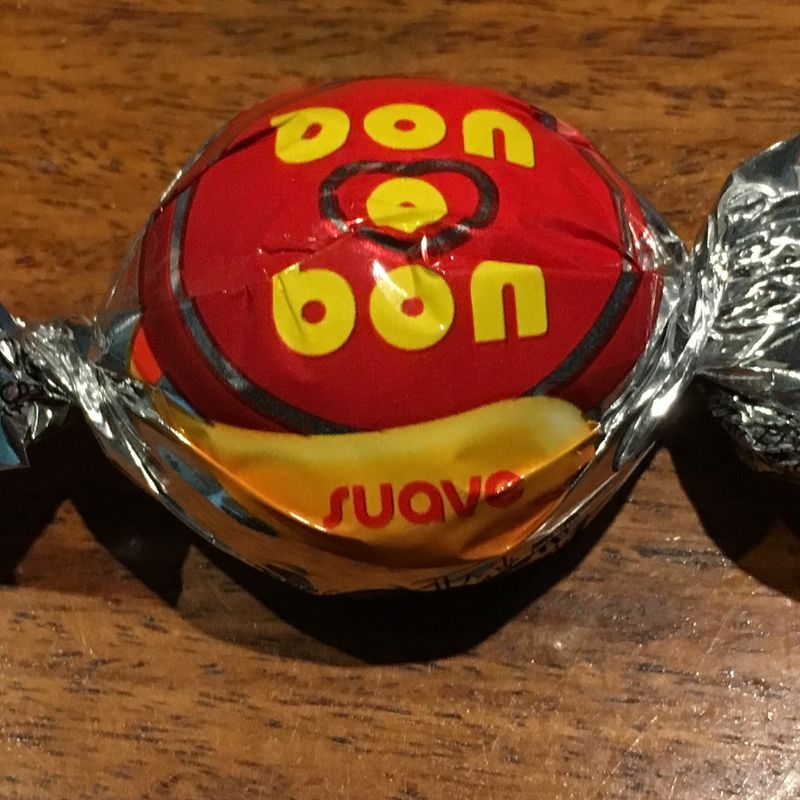 That's right, Yaokin's Bon O Bons are back! I am a huge fan of these little treats. Not only are they cheap, usually priced at around 32 yen for one, but they are also delicious! Essentially, they are milk chocolate balls with soft cream filling inside a light wafer shell. There are two main flavours for the cream filling, Cream (the above-pictured pink and silver "Suave" one) and Choco, the "Chocolate" flavoured one that comes in bronze and brown wrapping. Other unique versions have shown up in recent years, though, such as the Mix variation with cookie pieces thrown in, the Black flavour that uses bitter chocolate, and even a Matcha flavour got sighted a year or so back. When I do have to choose, though, my ultimate favourite is the original Cream flavour with the Choco a close second.
As delicious as the chocolates themselves are, though, I think their whole effect is only enhanced by their beautiful presentation. Wrapped up in their shiny wrappers like traditional Christmas "bon bons" or Christmas crackers, they even manage to look a little festive. I have tried to give them as souvenirs before, though I confess quite a few got eaten before they made it to my home country!
Bon O Bons tend to only hang around from mid-autumn through to about mid-spring, so I fully intend to consume them while they last! How about you? Are you also a Bon O Bon fan? What's your favourite flavour?
I'm Australian and married to a Japanese (post)man. We live in Chiba with our two children, where I work as an English teacher. I try to post something here once a week, and I also have a personal blog over at http://lyssays.wordpress.com/
---