Jul 25, 2018
July 25th, 2018
I came to Japan for the first time in 2012. Ever since then I was amazed by this one individual, who was the owner of a Bulgarian-pattern embroidery studio. After meeting her a few times at the Embassy, my good impression of her was sealed. This is why years after I am trying to help out her movement in Japan by recreating a website for the studio.
A little backstory on the owner
Her name is Yamami Iren. She has been embroidering since she was a child. All the women in her family were doing it, but it became second nature for her, when in 1988 she left socialist Bulgaria and settled down in Japan. Soon enough she opened a tiny atelier-school, huddled cozily in Yokohama. She called it "Studio Ramina".
Her success so far


So far, she has published 2 books and has been a guest speaker and co-organizer of numerous events in Japan relating to embroidery and Bulgaria. And her most recent accomplishment is the creation of the Bulgarian flag, using 144 embroidery styles from around Bulgaria. This flag has "traveled" throughout 3 countries so far - Japan, Germany and the USA.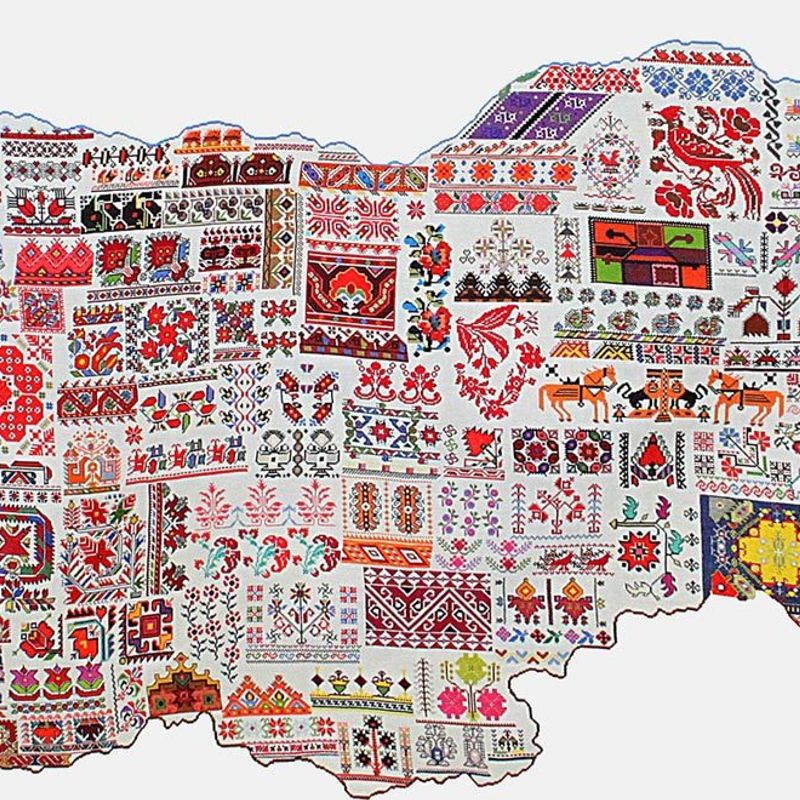 Japan's Interest
Here in Japan there is a great interest and respect for the traditional Bulgarian culture - folk music and instruments, folk dances, and naturally - embroidery. I am proud to say that I have personally taken part in an event in Bern, Switzerland, which was a collaboration between the Japanese and Bulgarian Embassies. Bulgarian national clothing was placed on display at the Japanese Embassy and both Ambassadors were dressed with each other's cultural clothes.
This gives me a very positive feeling that collaborations between the two nations and their cultures are going to become more and more a norm in the future.
---