I didn't know I have allergy reaction for pollen until I came to Japan, I have not idea how that happen.
That explain why everyone in Japan wearing a mask, but I hate to wear a surgical mask because after an hour or so it start to get smelly and it didn't help my eyes because my eyes are itchy and watering.
Here are some tips that I learned:
Wear a good surgical mask or better like the N95 respirators. I am serious, no joking.
Use anti-allergic eyedrop, after using this my eyes stop watering.
Take anti-allergic medicine, after using this medicine I don't have to any mask and still feel okay.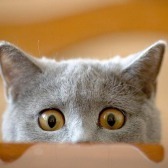 I like cycling, hiking and outdoor adventures!