According to Kyodo News, LINE planned an IPO in Tokyo Stock Exchange early July and possibly synonymously in the US Stock Exchange.

I personally feel LINE have too much advertisement and getting into my way, but if you are living in Japan you have to use it. In Japan, if you don't use LINE you will be isolated from your peers like cavemen. Anyone feel the same way? Or am I being a weirdo.
Tell me what you think! Leave your comments below.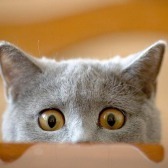 I like cycling, hiking and outdoor adventures!