Aug 31, 2017
I've been living in Japan since January this year and I embarrassingly have barely travelled. So when the opportunity arose for me to head to Shizuoka with the Chamber of Tea Association of Shizuoka Prefecture and City Cost, I jumped at the chance.
Now having come from Australian where the blue skies shine brightly overhead and the sight of green is aplenty, it's been a struggle living in the concrete jungle that is Tokyo, and boy did I miss nature. After catching the Shinkansen from Tokyo station for about one hour to Shizuoka station, and then a quick 30min bus trip I was left breathless when we stepped off the bus into the gorgeous green lush mountains surrounding us.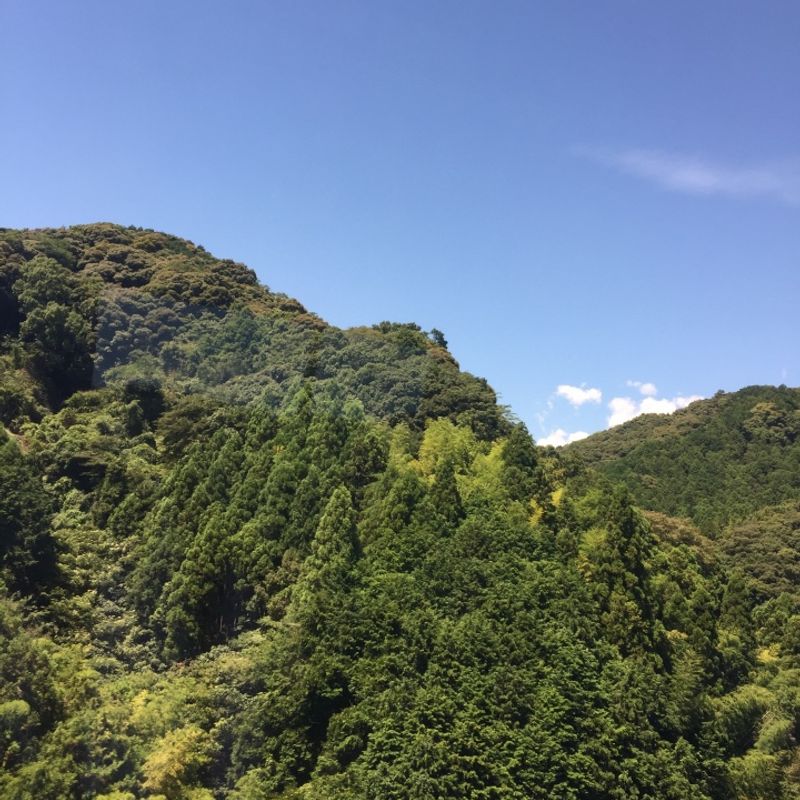 We stopped at Gyokuro no Sato road side station in the beautiful Fujieda City where we saw children and families playing in the streams running through the town, I was very jealous as by this point it was about 37 degrees!
Stepping foot in the tea house: Hyogetsutei was like taking a step back in time. I'd always wanted to experience a traditional tea ceremony and I couldn't believe I was about to experience one! The little old ladies; our hosts, were so cute in their kimono, scuttling about on the tatami mat floors.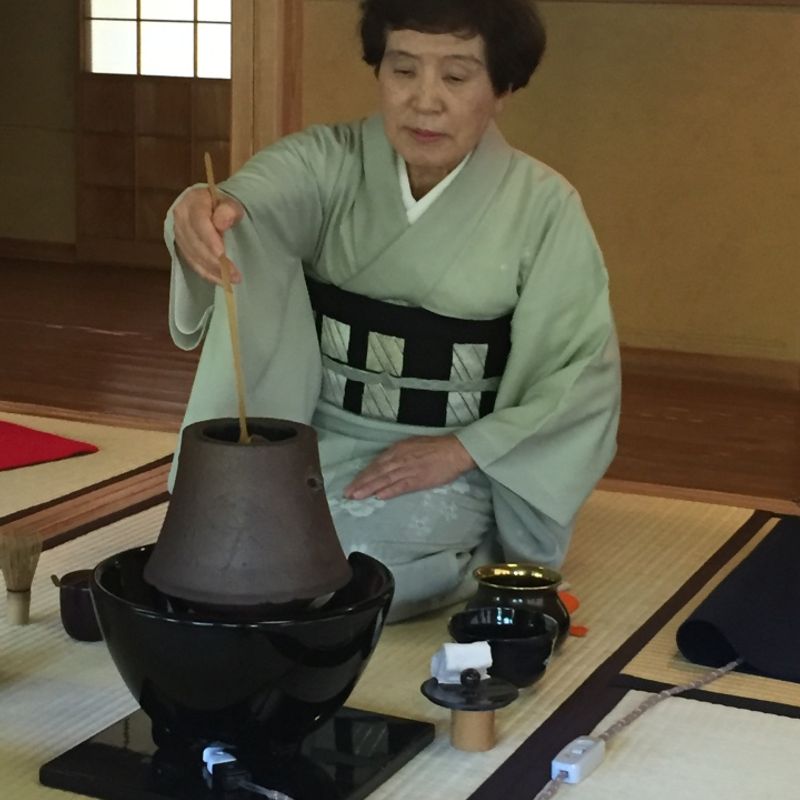 Once we finished up at the tea ceremony we headed over the road to Chanohana-tei, the restaurant that would serve me my first traditional Japanese lunch, AND IT WAS AMAZING! The perfectly placed out food on the long table was without a doubt the best food I've ever tasted in Japan, actually, I think it may have been the best lunch I've had in any country! We were presented with a cold green tea soba - now I'm not the biggest green tea fan so I left it and finished the rest of my meal. After some convincing, I thought I'd try it - and boy oh boy was I glad I did! The coldness was quite refreshing on such a hot day and it didn't actually taste strongly of green tea, which I'm not a fan of.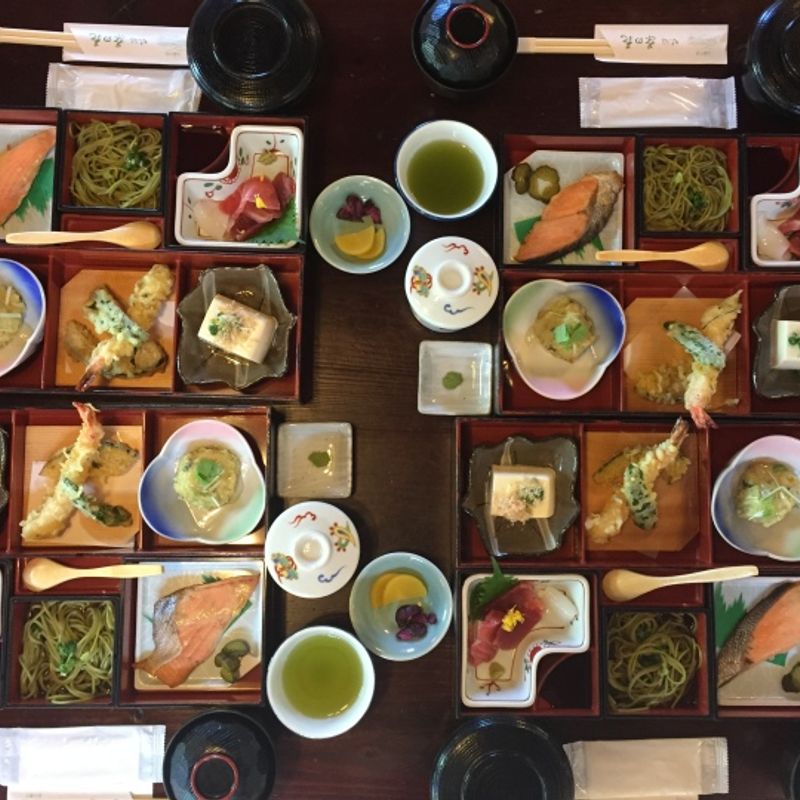 We then hopped back on the bus and took another trip to the Houkouen Tea Plantation - also something I never thought I'd experience. We were driven up the mountain in the back of a small truck - it was somewhat exhilarating and yet terrifying at the same time, being able to see over and down the mountains when I'm so afraid of heights!
The view from the top of the mountains was absolutely breathtaking, luscious rolling green mountains, cascading over each other as far as the eye could see, my heart was so happy to be out in the fresh air and enjoying the magnificent view - I couldn't get enough!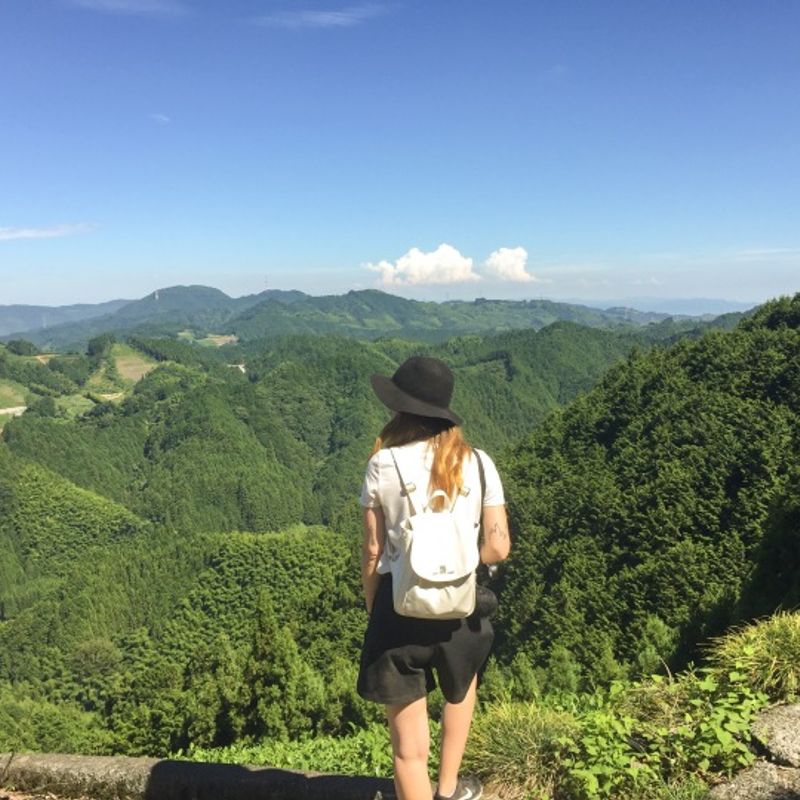 Finally, it was time to head back home. We took a 30 min bus back to Shizuoka station, grabbed some Omiyage (souvenirs) and jumped on the bullet train heading back for Tokyo station. To be honest, I wasn't a massive green tea fan before coming on the trip, I was always so scared of the bitterness of it, but having tasted this green tea that was made with such love and care, I will definitely be sipping on a cup once the weather cools down.
Thanks for reading and please don't forget to watch my vlog from this day at the top of the screen!
This post is a special tea blog report, part of our Shizuoka Green Tea Guide, and a chance through City-Cost for bloggers in Japan to engage in new "Japan" experiences about which to create posts.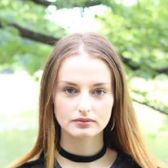 An Australian girl having lived in Tokyo since January 2017. I have a love for traveling, airports & trying new things... especially food! I'm new to this blogging game so please be gentle!
Don't forget to check out my youtube channel!
---