Feb 13, 2017
Romance is important to the continuation of the species. (For more information, write to your local congressman).

Western countries are no strangers to Valentine's Day. With the flower giving and the red color and the awkwardness. But Japan took it a step further (where have I heard that before?) and made White Day as well.
White day seems to have come from a confectionery company, originally marketing marshmallows and later white chocolate, as a way to increase Valentine's Day sales. And man, did it work!
I treat White Day as a sort of "Take-Two" for romance. I am prone to making mistakes, and it`s good to be able to re-do gestures without the faux pas that are inevitable in an international relationship.
Japan has literally everything to offer if you look closely enough, so there is no shortage on things to do eat and talk about. So here are three ideas that pop up in my head when I think about Osaka and Valentine`s Day. (This applies to White Day as well.)
1. Osaka Station
Osaka Station is a world of possibilities. It`s got everything under the sun for you to do. There is a plethora of restaurants to choose from in any level of romance you are looking for. The price goes up as well, I guess. Maybe making a home cooked meal is the way to go instead…
You can meet your beloved in a romantic waiting spot outside Daimaru, in a place called "Toki no hiroba". It`s the perfect place for a dramatic meeting, just like in the movies.
2. Nakanoshima
If you are in Osaka anyway, take a stroll through the Dochika underground and come up on the end, you might be tempted to walk a bit further down and to the left to Nakanoshima.
About five minutes from either Yodoyabashi station or Kitahama station (Keihan line) is the Nakanoshima Rose Garden. It is a lovely place to just walk around on a cold February afternoon………. Actually it is better to go in May when the roses are actually in bloom, but who can deny a good walk through a garden anyway, regardless of color. Beauty is in the eye of the beholder anyway, and you are supposed to be focusing on your date!
It`s a simple idea and best of all, it`s free!
3. Make cake in the rice cooker
Back in my home country, the oven, used for baking, cooking giant roasts and the like, is a staple in every building. It was actually built into the wall of my kitchen.
In Japan, this is not so. You may have to shell out some tens of "man" to get a decent oven for something more than just heating toast.
Instead of a cool oven, I have a very cool rice cooker. (I got it instead of a PS4 during last New Year`s Aeon gift card bonanza).
The recipe I found on the internet explains a very simple way to make a chocolate cake.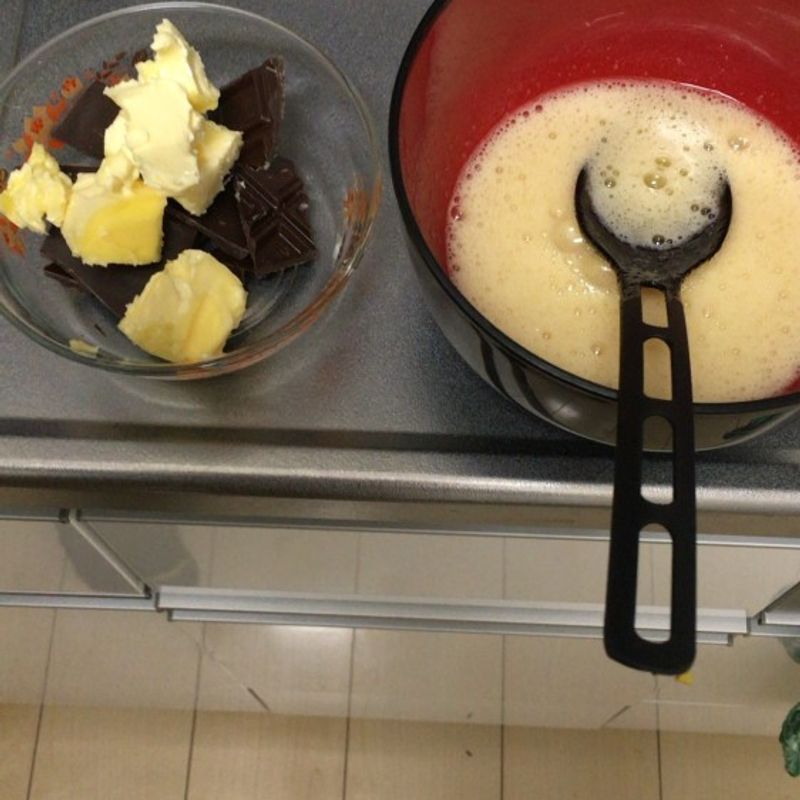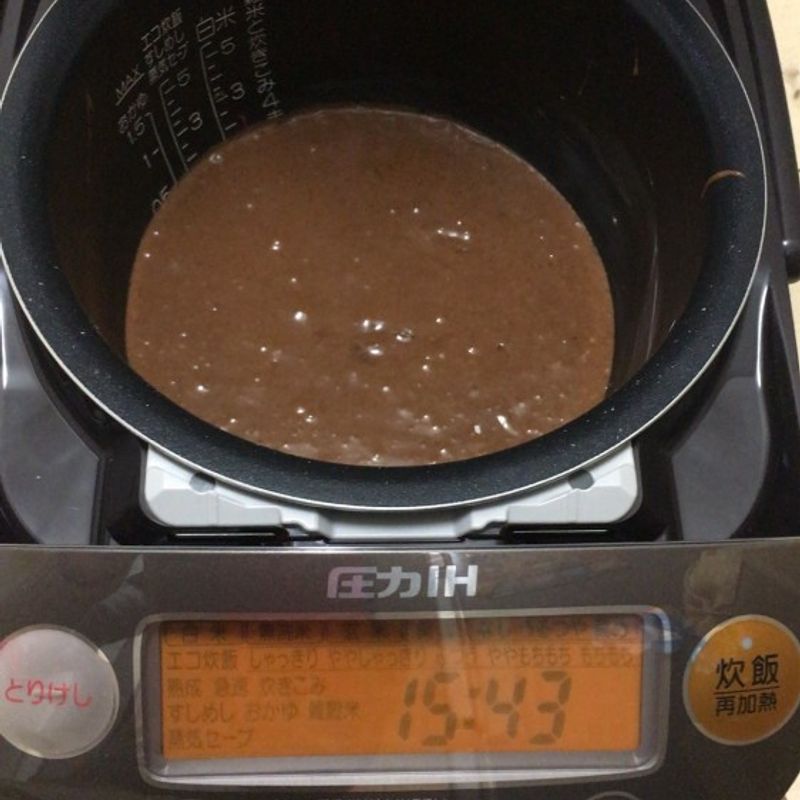 Well, things did not go as planned. The recipe said to use the normal rice cooker settings, but I guess I have to look at the manual a bit more closely. Oh well, lesson learned.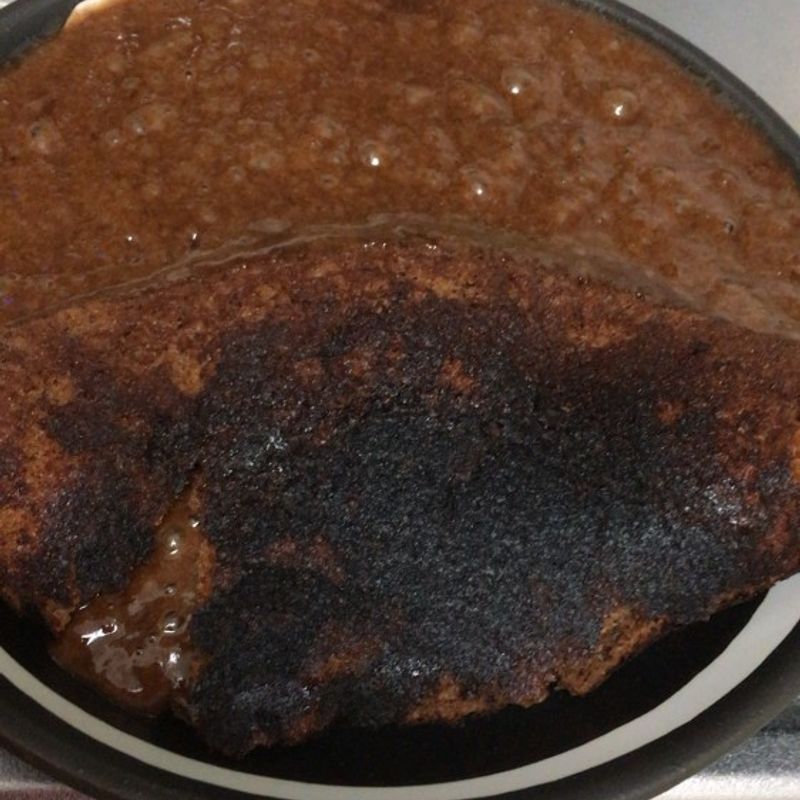 I will be making this cake again on the 14th (and possibly next month too) and I really hope I don`t burn the house to the ground.
4. Flower language
I am not afraid to say it. I would love to receive flowers some time in my life. I don`t think it has happened so far, as my memory fades with each year. I think everyone, even the most tough, hardy sailors would be at least a bit happy receiving flowers.
In the olden times, people used flowers to communicate, just as we do these days with emojis. If you send someone a text saying "I am so looking forward to meeting your parents" and put a smiley face on the end, the message would be read as the truth. But if you put an eye-rolling yellow guy, a beer glass or even a sarcastic thumbs-up, guess what, you will be sleeping on the sofa for the rest of the week. It`s a mistake we all must face some day.
During some ancient period, people sent flowers. The way it goes is you write a message to your long distance lover. This message is as vague as possible. But the real key is the flower that comes with the message. If the flower is, for example a violet, it represents "honesty", but if the flower is an orange lily, it would mean "revenge!". And of course if you send a cactus flower, you are looking for something more than a cuddle and a kiss on the cheek. Wink wink.
The saying goes "you can`t go wrong with flowers". Let me tell you, you can go completely wrong with flowers!
So, a friend of mine (I must make it perfectly clear that it was not me**) brings his girlfriend a bouquet of flowers, selected because they are pretty, rather than what they mean. Yellow chrysanthemums look nice, right?
WELL, it turns out, this genius gave his girl some funeral flowers!
That was a nice conversation to have (not that I was there, of course).
Whatever you decide to do during Valentine's and White day, remember to have fun. Make your lovey-dovey intentions clear and you will not be disappointed with the results. But what do I know. I`m still learning which flower is which.
**I lied. It was me
---
3 Comments
Good luck with the cake this time around! Actually, it's nice to have things a little burned. Gives them a bit of a much needed kick, if you ask me!

@DaveJpn Thanks! It was actually delicious (after I microwaved it). I guess I have to put the setting on "low" and cook it for longer rather than the "normal rice" setting I used.

@Kasajizo 'Patience is a virtue' so they say. Even when using a rice cooker then. Hope it turned out all right!