Jun 17, 2019
I have a bone to pick with city planners in Osaka. I am sure these problems exist in other cities, but I find this notable enough to rant about.
Now I am slowly becoming a tea person. It all started when I was incentivized to write about tea, despite having absolutely no experience with the substance or its consumption.
What I like most about tea in Japan is that it offers up an excuse to relax. And I'm not talking about the physical act of … not doing anything physical.
I mean the combination of mental and physical attributes that intermingle when you sit down in a quiet room with a cup of relaxing hot (or cold) beverage and let your mind explore its own nooks and crannies. This is an act that many of us (myself included) often neglect when we go about our daily lives. Just sitting down for five minutes, without looking at Reddit or Youtube, and just …be.
So when I found out that there is a Shizuoka Tea shop in my vicinity, I got excited. I took off after work, Google Maps in hand and went on an adventure.
And that's where my beef with Osaka City planners came to be.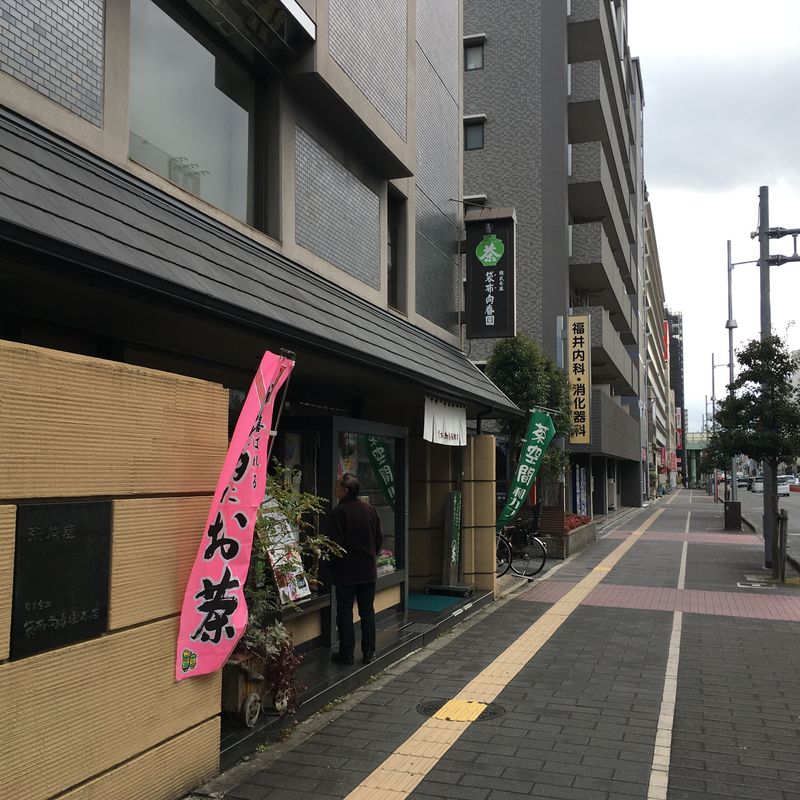 The shop in question is called Koshun-en and is located on National Road 1, one of the busiest streets in Japan (I assume from the name) in between Sekime and Gamo 4 stations.
In between stations, on a busy street.
It's a long and boring walk with only gray and dull buildings coupled with enjoying the Doppler Effect of passing ambulances. It's the perfect soup of uncomfortable sounds and sights that would put me off my tea (The nerve of some people!)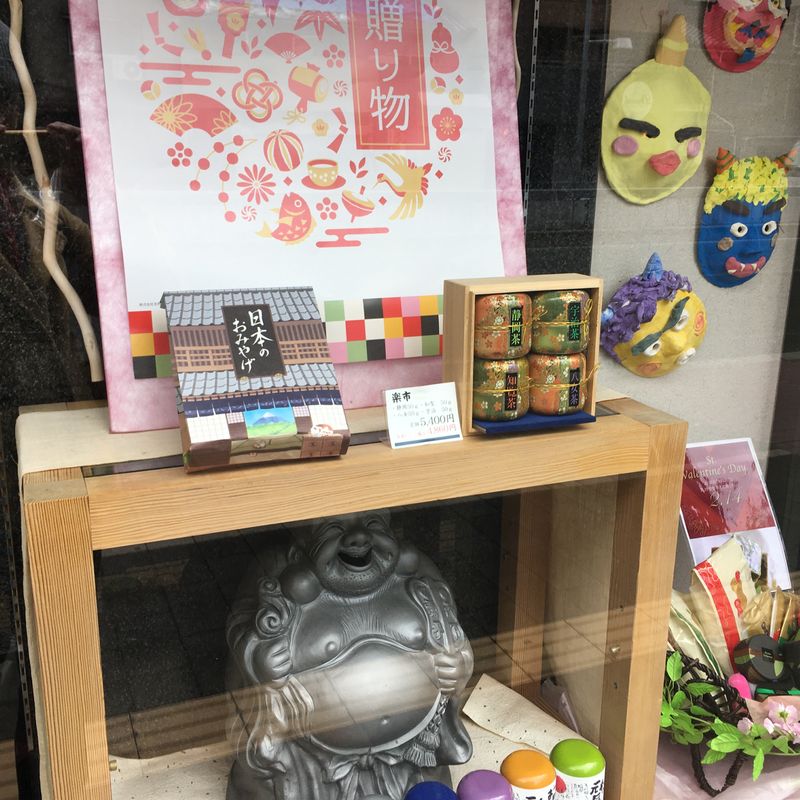 Anyway, I got myself there eventually, the place pretty easy to spot with its friendly signs and store window being a clear contrast to the gray and gloomy outside. The front was filled with the usual decorations for the season as well as the stereotypical overweight Ebisu statue (I love that guy! He's so content with life). The menu looked very appealing with prices somewhat reasonable and a number of cakes and sweets to go with your tea. Definitely a good start.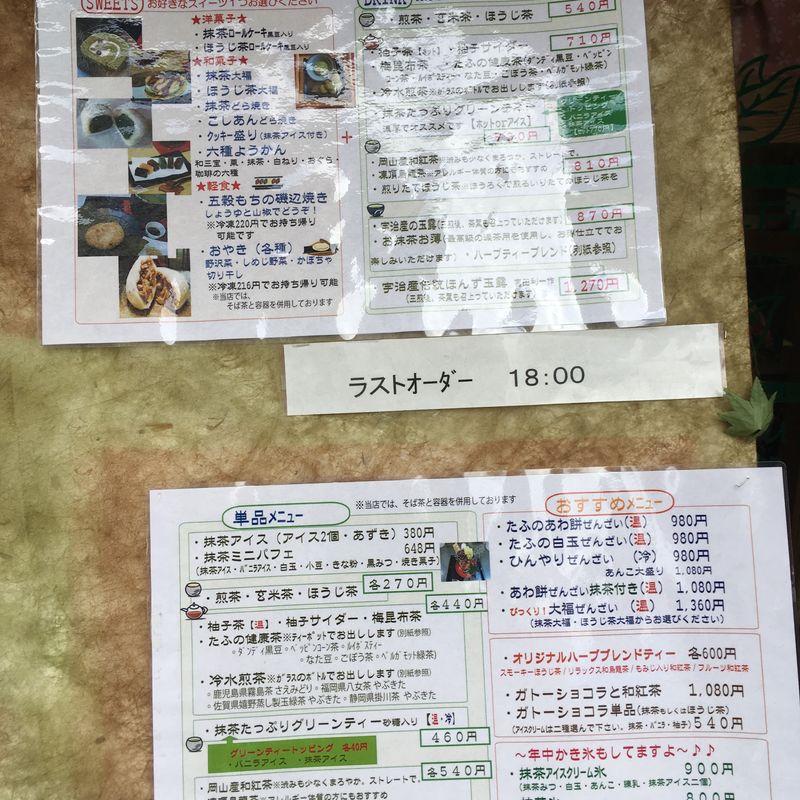 I went in there with the intention of sitting down and having a cup of tea. Unfortunately, the small size of the store meant that there were no seats available for me at the time (and I had no patience to wait. Shame on me). So instead I had a look around the shop. The friendly staff showed me some nice tea brands from Shizuoka as well as give me a sample to drink. All in all, it was a great experience. I bought a small bag of the nicest tasting tea and went on my way.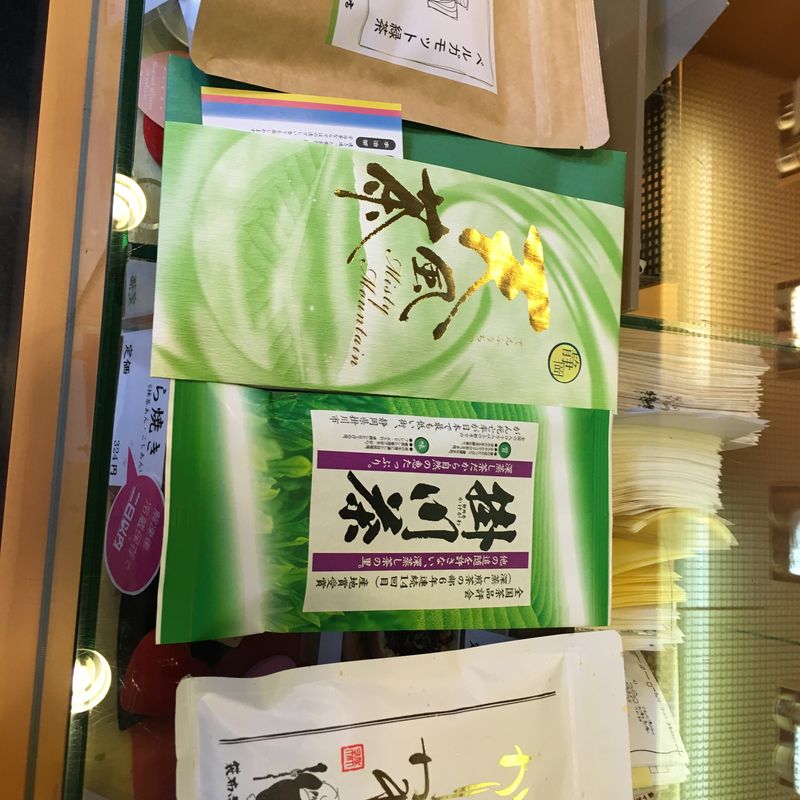 Despite its location, the store managed to charm me and I fully intend to go there again.
This post is supported by Shizuoka Green Tea Guide, one of City-Cost's Supporters helping City-Cost bloggers to enjoy life in Japan and engage in new experiences.
---