Dec 12, 2016
Christmas back home is always special. The entire extended family gets together, has a massive dinner with ham, turkey, goose, browned potatoes and an endless flow of gravy. Presents and pleasantries are exchanged, everyone is happy.
This will be my fourth Christmas in Japan, and honestly, although it doesn`t have the same `homey` feel to it, I enjoy it so far. Different countries have different ways of expressing themselves.
My first Christmas in Japan I honestly can`t remember. I was in university and was living in a dorm. Although New Year's eve was memorable, with all its drinking and dancing and attempting to count down from 10, Christmas passed quietly by without so much as a peep.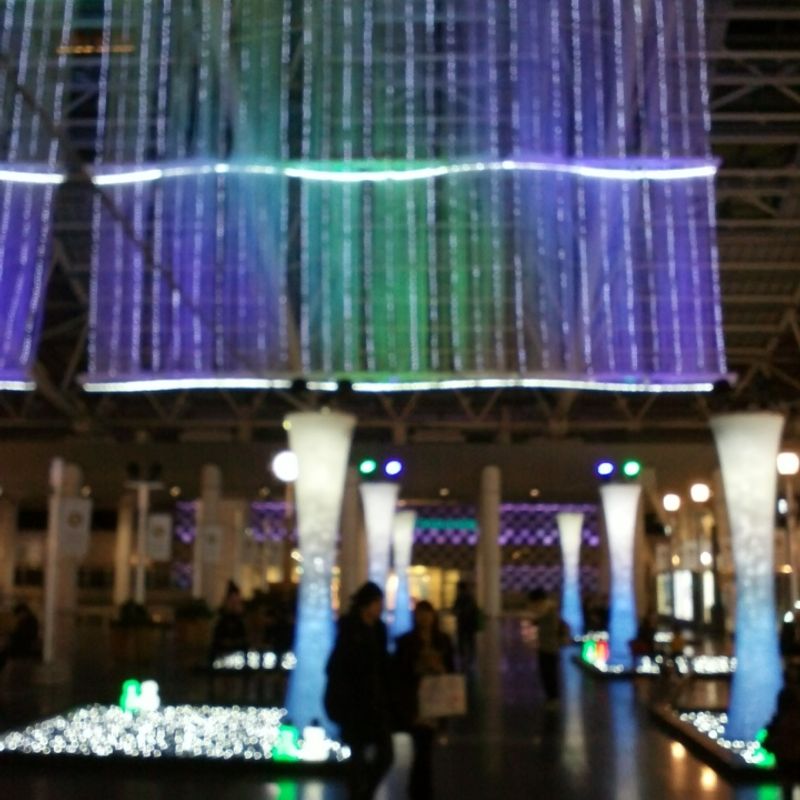 A few years later, after I properly moved to Japan, I had my second Christmas here. I was living in Kanto, with great access to Tokyo without the hustle of having to actually have to live there. So, naturally I went to Disneyland. On Dec 24th.
Now, I know what you might be thinking. Is he insane? Nobody goes to Disneyland on Dec 24th! There`s too many people! Well, I was pleasantly surprised. I don`t know if it`s the park layout or the wonderful people who work there or some sort of Disney magic, but it didn`t seem as crowded as it should have. We even managed to go on a few rides and see Santa in the parade (yes, he waved at us!). I highly recommend going to Disneyland and Disney Sea (on separate days of course) during the Christmas season. You won`t regret it.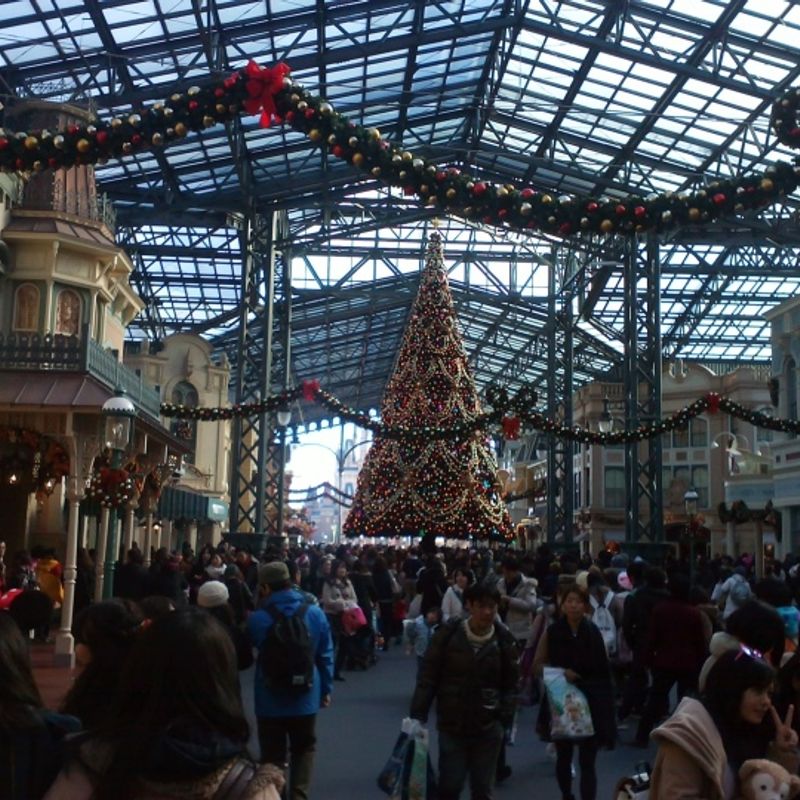 The third Christmas was after my partner and I finally moved to Kansai. Naturally, there`s no substitute for Disney, but we made do with Universal Studios. Now, tickets to USJ are considerably cheaper than tickets to Disneyland, especially yearly passes, so we couldn`t …pass on that deal! (haha)
I have to say, when you only have one chance to go to Disneyland, the pressure to have fun makes the experience a little bit frightful. So, when we have yearly passes to USJ, we go there, ride the Harry Potter rollercoaster, decide that we`re tired, leave and come back the following day. Or not. It`s our choice. And I think that`s one of the great draws of having a yearly pass.
If you`re on the fence whether or not to buy the yearly pass, keep this in mind. If you`re pressured to have fun, you won`t have fun at all.
This year is my fourth Christmas in Japan. What will we do this year? Well, there are a few options to consider.
1. For the traditionalist in me
Decorating Christmas trees is a wonderful tradition that brightens up the house and brings out the hidden interior designer in us all. I usually try to spot the moment 100 yen shops start selling Christmas products (usually right before Halloween ends). My partner and I usually end up buying way too many decorations and have no idea where to put them. But being creative is just part of the fun.
Now, right after Christmas is the perfect time to buy discounted decorations. You can find products for up to 90% discount in some stores. This is the time to buy in bulk. I buy a lot, put them straight in a box and put the box on a high shelf not to be opened until in November the next year. It`s a little present from me to me.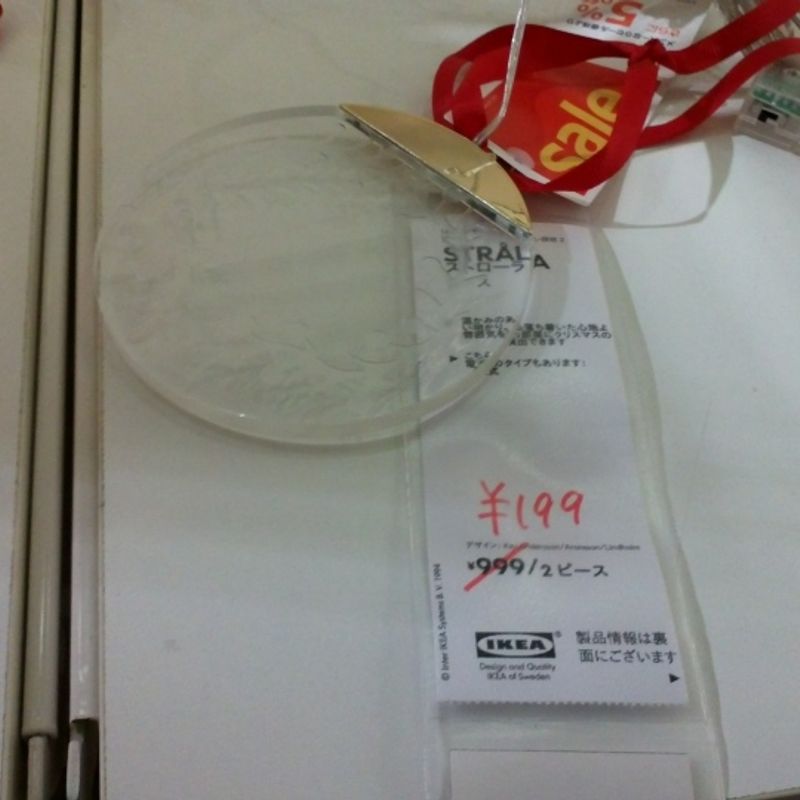 2. For the food lover in me
There`s no shortage of good food in Japan. Getting all sorts of foods from other countries is a breeze compared to just a few decades ago. Although getting ham from Europe seems pretty difficult. But anyway, the old story about how Japanese people simply cannot celebrate Christmas without KFC chicken seems a bit off to me. The people I work with are more inclined to eat chicken from Mos Burger.
This year, my partner and I decided to go all out. We pre-ordered Christmas cheesecake and chicken from our local Life Supermarket. I am very looking forward to seeing the results.
In the years past, we simply went to the supermarket on the very last minute, so that we could feast on the discounts, rather than the food. I really recommend doing this if your wallet is lighter than a helium balloon.
But the options are as many as there are people (and there are a lot of people here).
3. For the commuter in me
The bigger train stations usually have something for everyone. There`s illuminations everywhere, the shops are decorated, the classic Christmas songs are blasted through every speaker possible and not to mention all the great Christmas bargains.
I personally recommend either Kyoto station or Osaka station. They usually have some events that make going there worth it.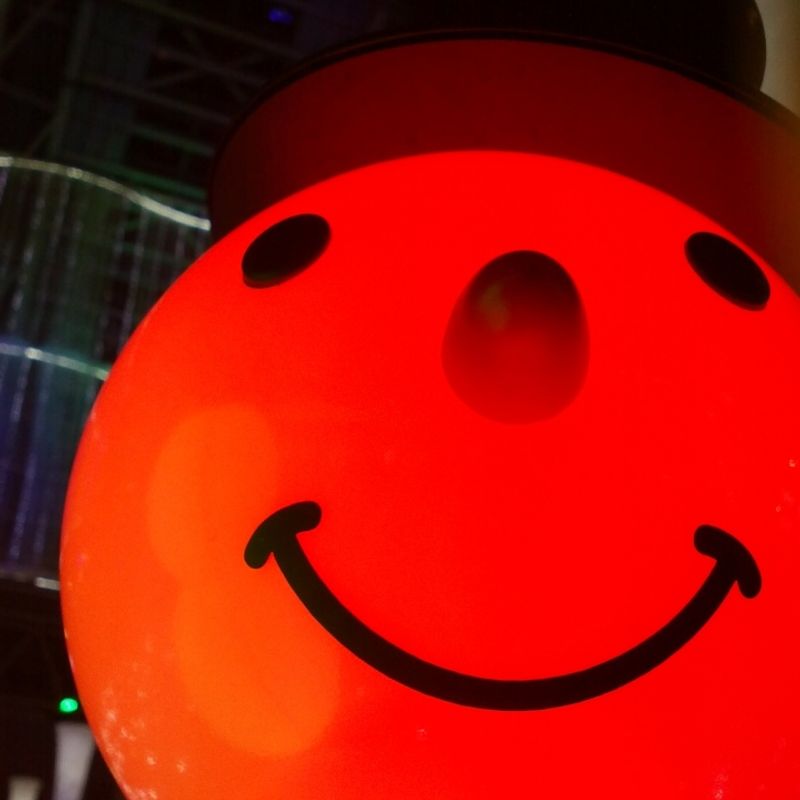 Unfortunately, I always forget one important thing about Christmas in Japan.
You see, back in Iceland, Christmas starts on December 24th. The entire thing is filled to the brim with celebrations and special days. Christmas officially ends on January 6th, the 13th day of Christmas. This is when you are allowed to take down your Christmas decorations.
This is not the case in Japan. In Japan, Christmas begins when the stores decide to put up the decorations and it ends on December 25th. After that, they have to get ready for New years, which is more important to the native Japanese.
What I`m trying to say here is, if you`re like me and wait until the last minute to do everything, please remember that the last minute is a lot sooner than you think.
Whatever you decide to do this Christmas, just remember one thing. That last box of Christmas lights in IKEA is mine!
---
3 Comments
I could almost cry when they take the decorations down on the 25th! I think it must be child in me. I still get that sense of Christmas magic.

@SalarymanJim Fortunately we keep the decorations in our home until late January. I won`t be bullied by some New Year`s (let alone Valentines day) stuff! :)

@Kasajizo Good for you! Mine stay up until the 6th, or whenever the last day of Christmas actually is. I have to say though, by that time I always feel like the only person still left celebrating!