Jul 10, 2016
Nichinan Omotenashi
Most people have never heard of my prefecture, Miyazaki, let alone one any of the specific cities here, but Nichinan's Omotenashi efforts are trying to change that. As part of their ongoing efforts, I was offered a spot in one of their tours' trial runs. The deal was as follows: the Nichinan tourism/ cruise department was doing a trial run for the tour they wanted to offer for people visiting on cruise ships. They had done two previous runs, but both had been just for Asians (which is primarily who comes on cruises to Nichinan). This one would be for Westerners and Middle Easterners. All we had to do to participate was provide feedback throughout the trip and get ourselves to Miyazaki Station at 9:30 on Saturday morning.
From there we had an hour long ride to our first stop in Aburatsu. The area known as Nichinan City is divided into many different parts or neighborhoods. At one point, each of these parts was its own town, but like many areas in Japan, smaller towns were glued together to make a larger "city." In Aburatsu we were taken on a walking tour of the area. Though our tour guide for that part was incredibly friendly, the tour was a little lacking. It was hard to hear what he was saying most of the time and there were none of the stories and legends that make a tour really engaging. However, the area was beautiful and is definitely worth taking a look around.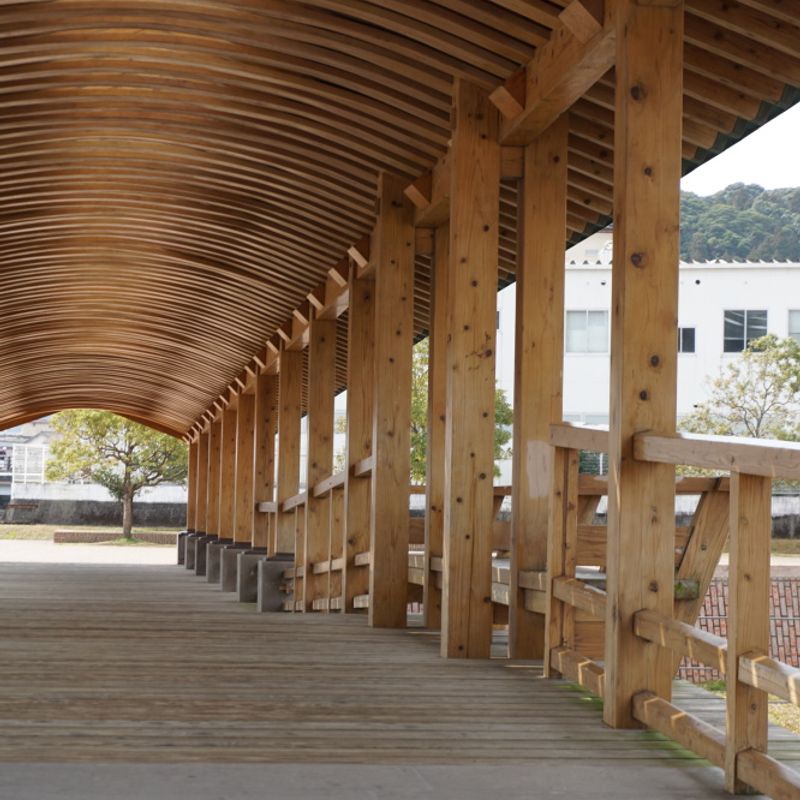 The curve of the roof is meant to mimic the curve of the boats which were traditionally made from Obi Cedar.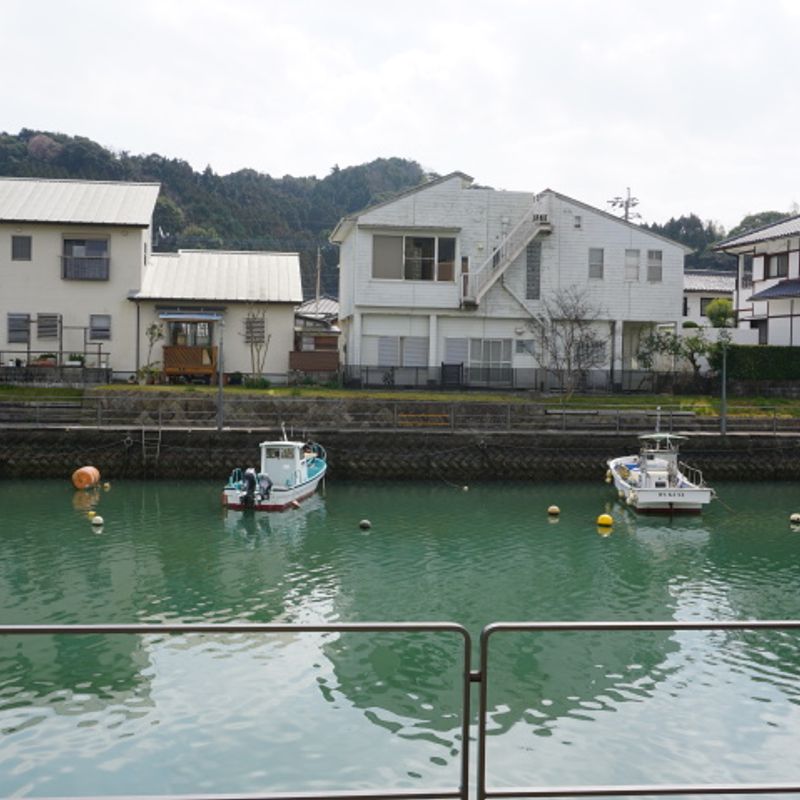 Between the tour and lunch we were taken to Aburatsu's shopping arcade, a covered street that is mostly for pedestrian traffic, though cars do occasionally go through them. I forgot to take a picture of it, but the city is doing a lot of work to revamp and redevelop that area. There was a small part of the shopping arcade that was called something like, "Container Garden." Shipping containers had been repurposed as small shops. The whole area looked a lot more urban and trendy than you would expect to find somewhere in Miyazaki.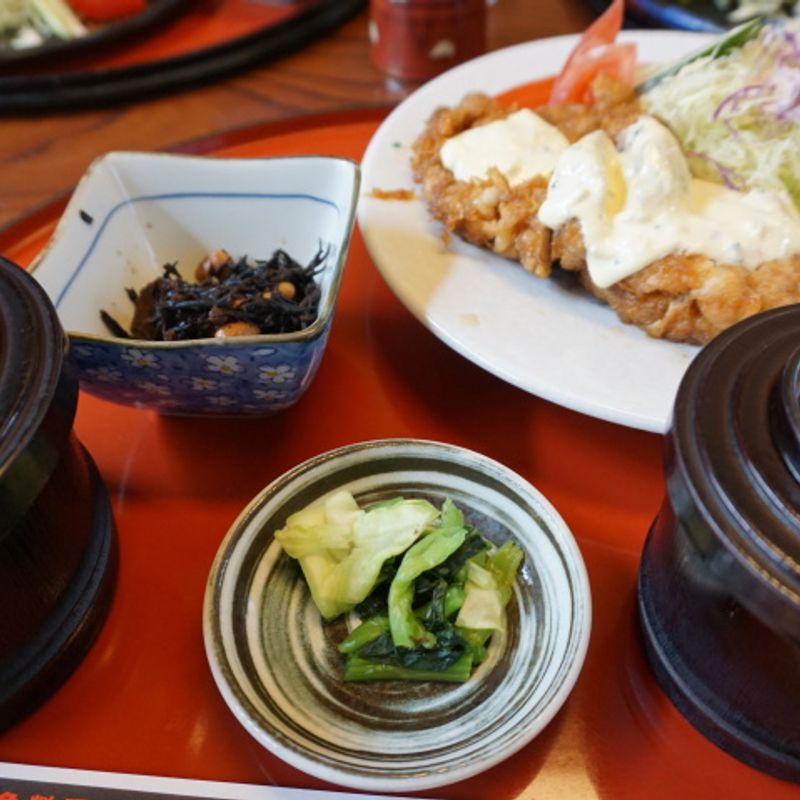 Once that was finished, we headed to our first meal of the tour. Lunch was at a really cool restaurant that was made from two houses that had been joined together. We had all selected our meal ahead of time, so all dietary restrictions were taken care of. In fact, I was incredibly impressed with how far the people planning the tour went to make sure everything was safe, especially for the members of the tour who kept Halal. I chose chicken nanban, the dish Miyazaki is known for, because I always like it. I have yet to eat at a restaurant that is able to make it taste bad. (As with all the meals on the trip, the food was delicious.)
After lunch, we had a ride on the Marine Viewer Nango, a boat with an observation deck below the water. The view wasn't crystal clear, but it was still very cool to be able to see below the water like that. I'm sure in the summer the area would be great for snorkeling.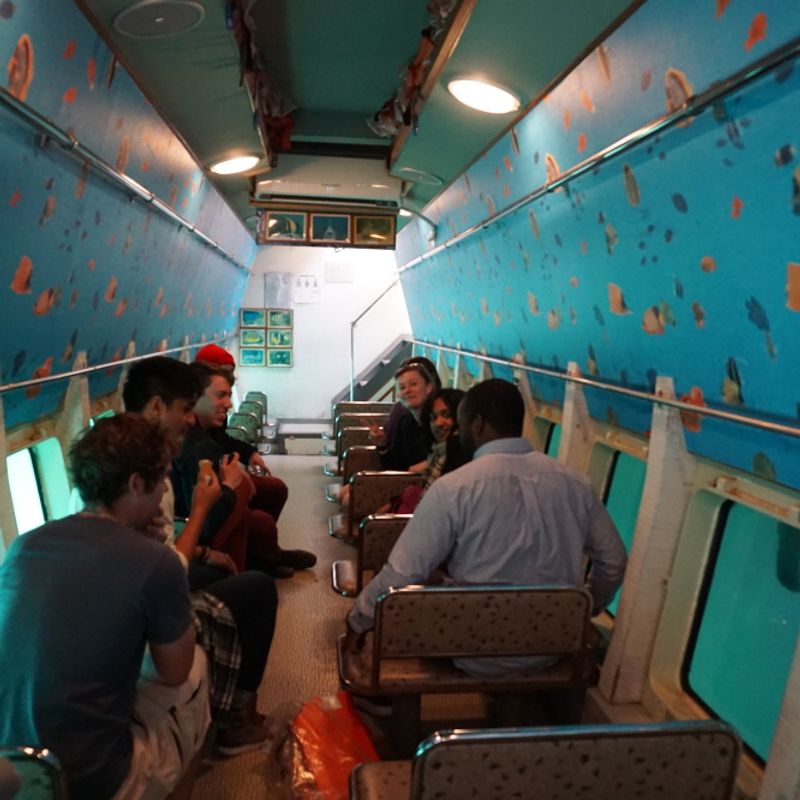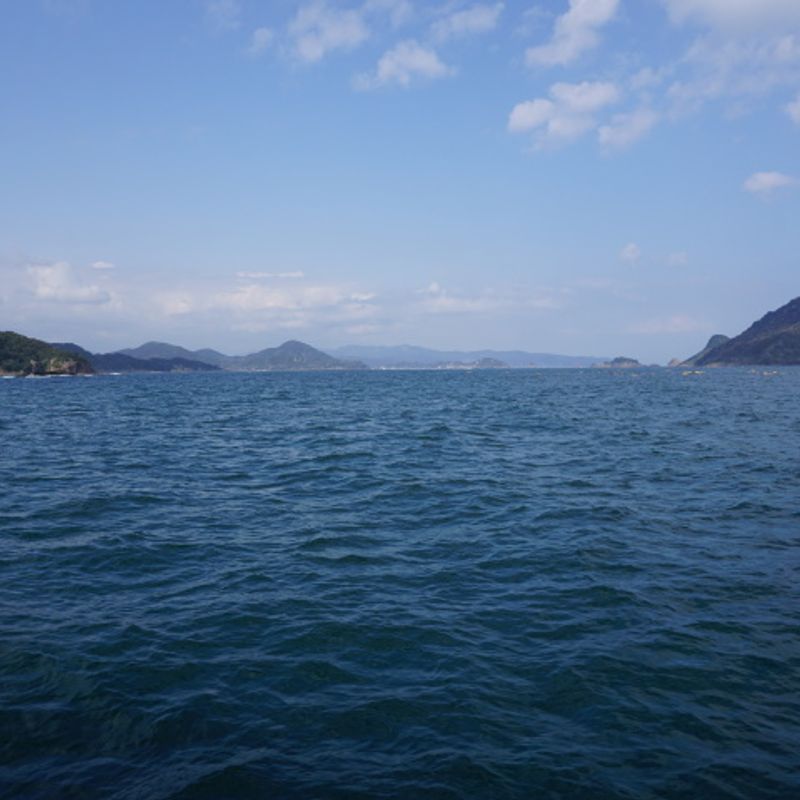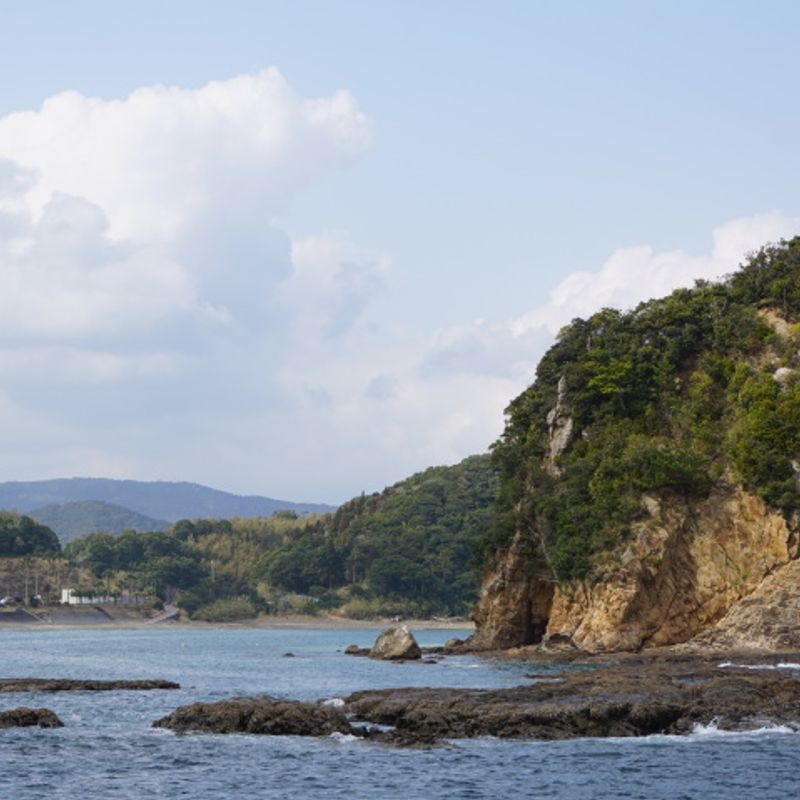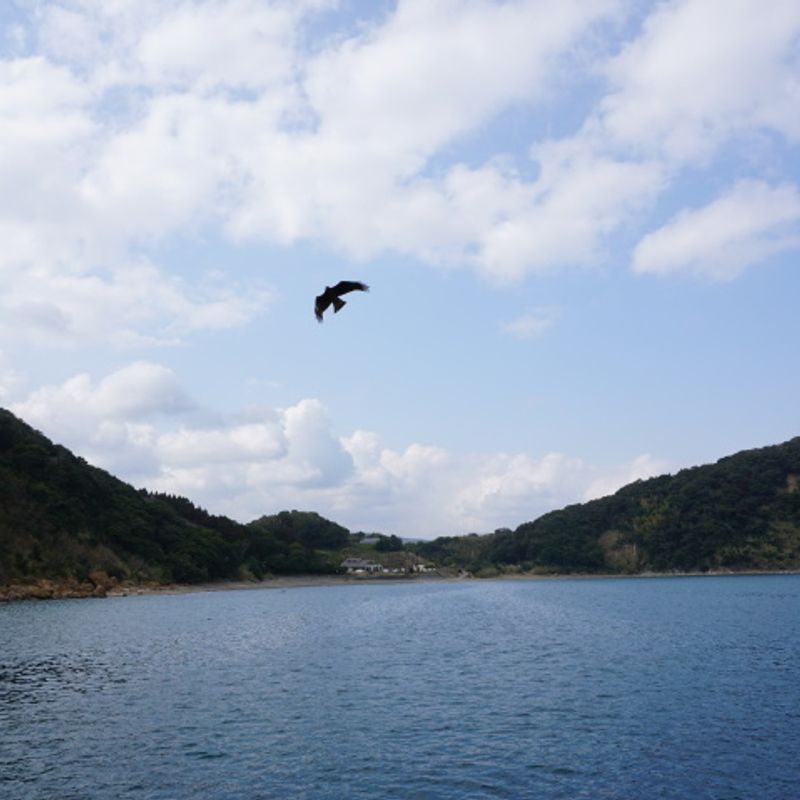 Next we were supposed to go to a large highway rest stop, but some people made a bit of a fuss about not being able to see the replica Easter Island heads that Nichinan is known for, so the tour guides were incredibly accommodating and took us there instead. I was actually a little bummed about the change. While a rest stop might not seem like a good place to go on a tour, Miyazaki's rest stops are always filled with cute shops that have great local snacks and souvenirs. A lot of the coastal ones have great views too.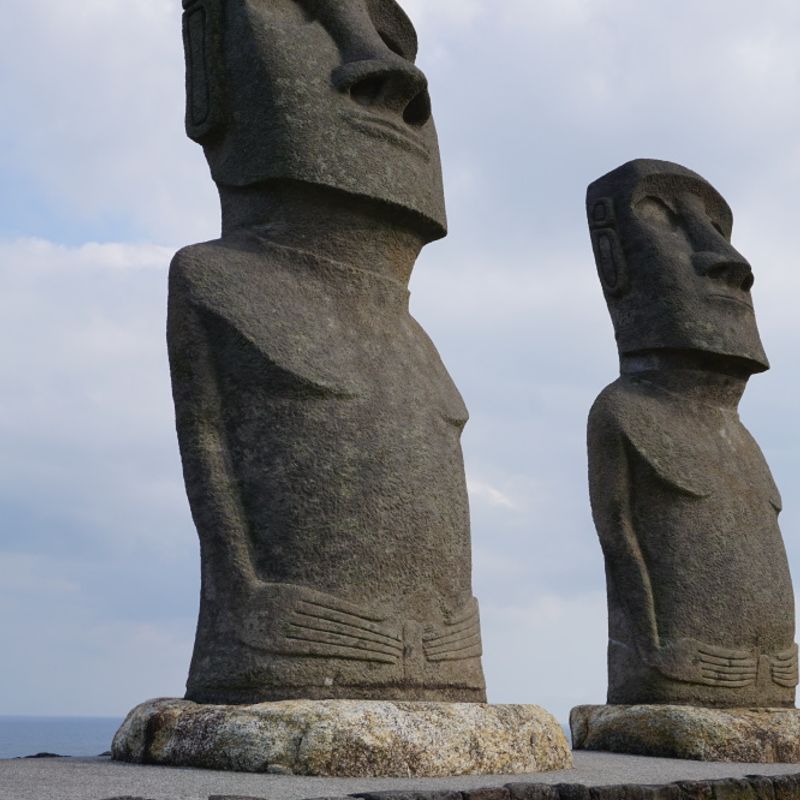 Still, I can finally say that I have been to Nichinan's Sun Messa, one of Nichinan's most famous spots, and I have the pictures to prove it.
From there we went to the hotel. I thought we would have to share rooms or something. It was a free tour, after all. But, no, Nichinan's city hall managed to get everyone but the couples their own single rooms. The hotel was old and worn, but it was as clean as Japanese business hotels always are. Japanese business hotels are great for traveling cheaply. They are perfect for when you want a place to sleep and your own bathroom, and nothing more.
Before dinner we walked over to some office building (maybe it was city hall? Not really sure). We sat in a conference room and heard a short presentation on the types of cruises that visit Nichinan every year. Overall the cruises are from Asia, but there are one or two that come from Canada. We discussed what city hall should and should not change about the tour we were on. Our work done, we headed on to dinner.
The next morning, I was up bright and early. We had a choice between a Western or Japanese breakfast and both looked delicious. Once everyone had had their breakfast, we gathered in the lobby at 9ish and headed out to our first stop of the day.
First up was walking around the castle town around Obi-Jo (castle) ruins. The local government has gone to great lengths to try and make the main street leading up to the main gate look like it would have looked when the castle still stood. There are no cable lines and all of the street lights are hidden behind frosted glass to give the appearance of candles, not electricity, illuminating the streets.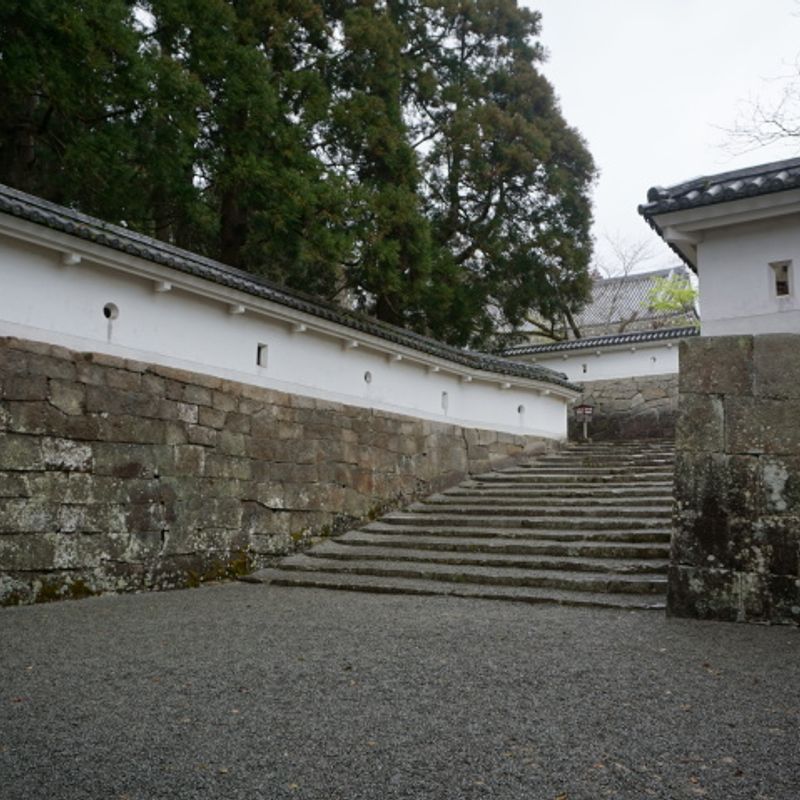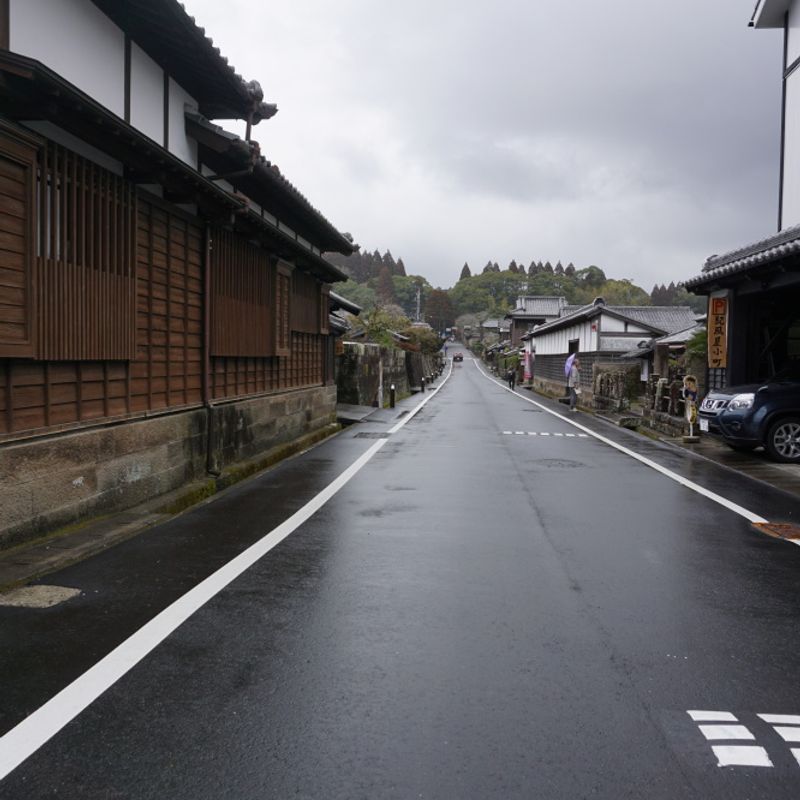 After our tour of the area, it was time for a round of "experience" activities. Four people were chosen to try on kimono. As much as I love the experience of wearing kimono, a few others wanted it more than I did, so I figured I should pass this time. Instead, I ended up dressed like a ninja, which is just as ridiculous as you would imagine. After we were dressed, many of us went to try our hand at some traditional archery.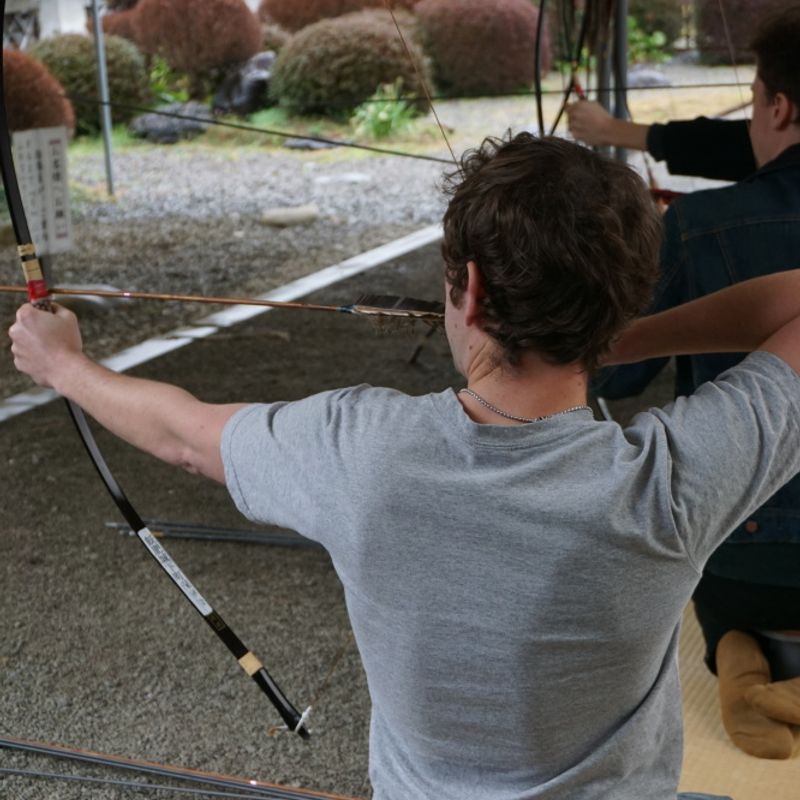 From there we went on to lunch. The food was delicious and all the fish was pole-caught, versus being caught in a net. The fish was meant to be eaten in one of three ways: raw, cooked on the little grills we had, or cooked in tea. I had never even heard of the tea-cooking method before, so that was particularly fascinating. You put your fish on a bed of rice and pour hot tea over it. I was too hungry to try this method, but I can attest to the deliciousness of the raw and grilled methods.
Besides the fish, there was miso soup (of course), rice (also of course), a small salad, pickled vegetables, some sweet dessert thing with fruit, mochi, and jelly, and the local specialty dessert. The orange rectangle above the fish in the picture is actually made from eggs and mango. I don't normally like the sweet egg rolls but this one was pretty good.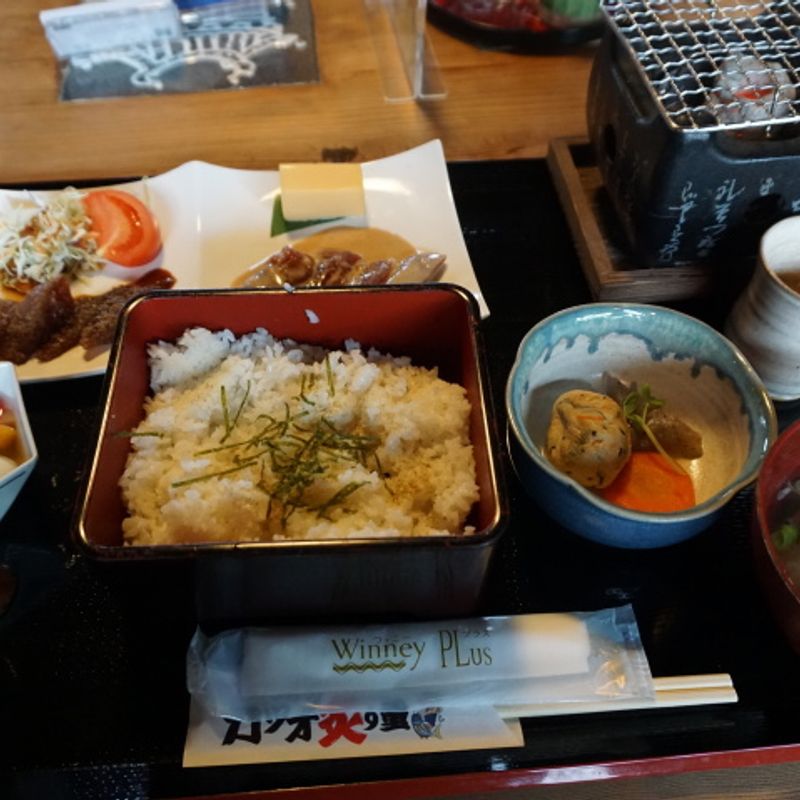 After lunch we were given about an hour and a half to wander around the town. Nichinan has a very cool map that they give to tourists. On the map are five vouchers that you can exchange for free goods around the castle town. I managed to get a keychain, a pair of chopsticks, a rice cracker, a small cloth bag, and one more thing that I can't remember. Definitely a good haul considering it was all free.
Finally it was time for our last stop. This is another one of Nichinan's famous spots with a beautiful coastal shrine and cave.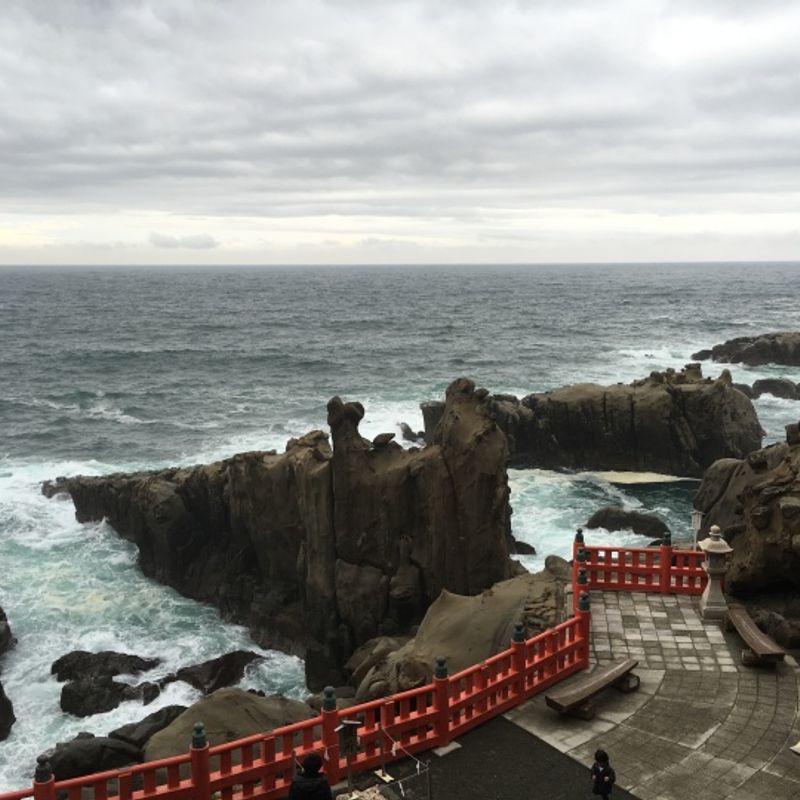 With that, the tour was done. I recommend Nichinan not only for the beautiful historical spots, but also for the fabulous beaches and great food.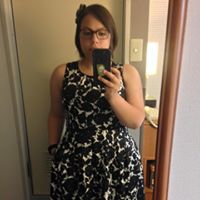 An American woman living in southern Japan.
Check out my main blog at: journeyingjodi.wordpress.com/
---
2 Comments
Looks great! I need to make it over to Miyazaki Prefecture. Maybe the tea over fish was Tai Ochazuke? It's supposed to be a high class & expensive meal, although I have only heard about it.

@helloalissa Maybe that was it! Either way, everything looked delicious.^_^