Apr 27, 2017
Committing suppuku (ritual suicide) seems a bit of an extreme way to show remorse for a mistake or wrongdoing to me. Thankfully a creative Tokyo confectioner, 3rd generation owner Yoshihisa WATANABE, came up with a slightly less life altering way to offer one's apologies.
Enter, the seppuku manju, a Japanese-style sweet produced by confectionary company Shinshodo. Sinshodo is located in Shimbashi, Tokyo, near a stone monument marking the place of death of Lord ASANO Takuminokami. Asano-san was ordered to commit ritual suicide after attempting to his instructor with a sword. He killed himself in a garden what was not too far from the the stone monument erected in 1940 in 4-chome Shimbashi, on Hibiya-dori.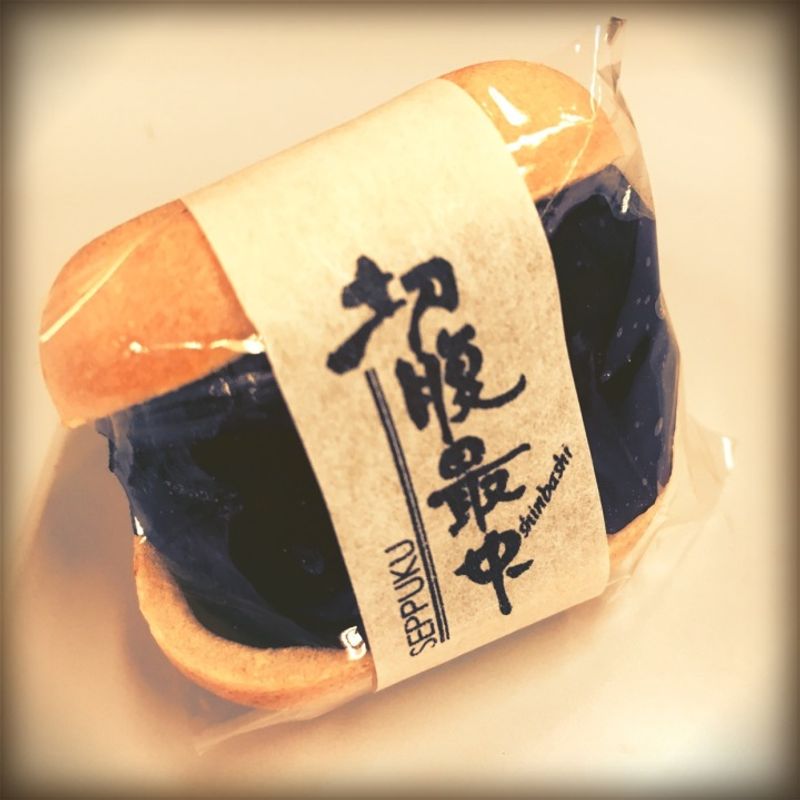 The popular "seppuku manju" is made with a red bean paste oozing out from a crisp outer shell. Biting into the sweet, you discover a soft, chewy white mochi (sticky rice cake) in the centre. Visually, the sweet is a representation of the bloody deed. These days, business people who need to apologies to a client for example, will produce a box of these sweets to show their remorse.
Traditionally, the most common form of ritual suicide is harakiri, also known as seppuku. Harakiri (腹切り) and seppuku (切腹) are both written with the same characters. 腹means "belly" (stomach) and 切 means "to cut". Harakiri is a slightly less formal way to refer to seppuku.


Shinshodo
Hours: 9:00 AM to 8:00 PM (open until 5:00 PM on Saturdays).

Closed:Sundays and holidays
Address: 4-27-2 Shimbashi; Minato-ku, Tokyo
I've been living in Japan for almost 2 decades, spanning everything from 2 years living in a tiny town of less than 7000 people to many year in Tokyo and Yokohama, and much traveling in between. I now work as a relocation consultant, helping people as they get started on their own journey in Japan.
---