Apr 23, 2019
If you had never tried age-pan, it is this legendary deep fried bread covered with sugar or other sweet sprinkles that most Japanese people associate with being the best school lunch item ever. There are the rare shops that sell age-pan (literally fried bread), but for those who do not have access to one, try this age-pan snack instead.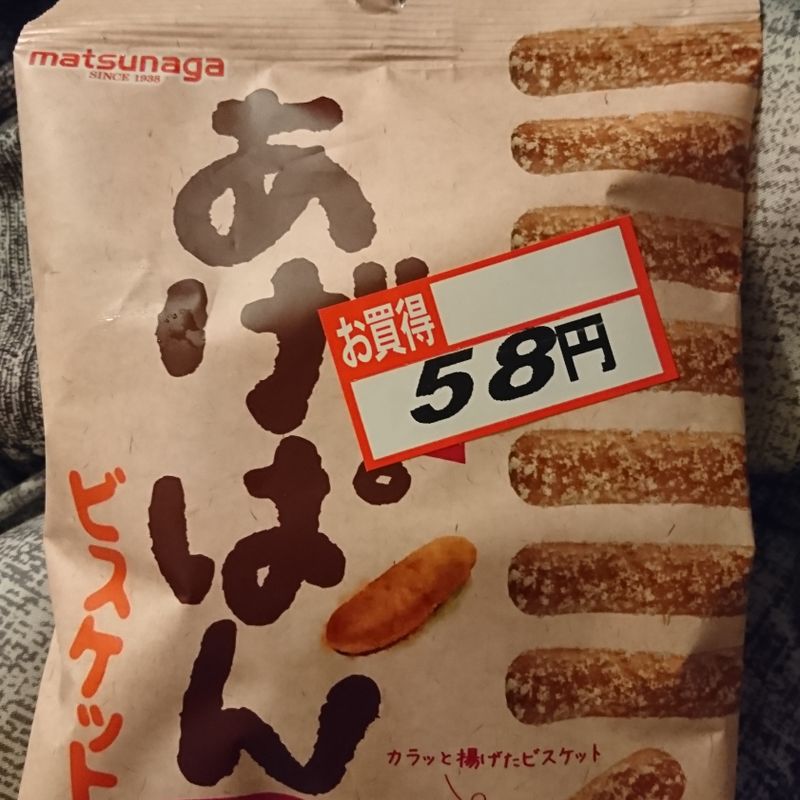 The crunchy biscuit sticks are covered with cinnamon sugar. The flavour is very close to what I expect from the school lunch age-pan, and for a quick snack, it is not bad.
They are also very addictive. By the time I had realized it, half the bag was gone. I immediately gave in and finished it up in no time.

Of course, we all know that nothing beats the real thing, but unless you are teaching at public schools, there are no many chances to enjoy age-pan now, and definitely you would be missing seeing the students rave about getting them at lunch.

---